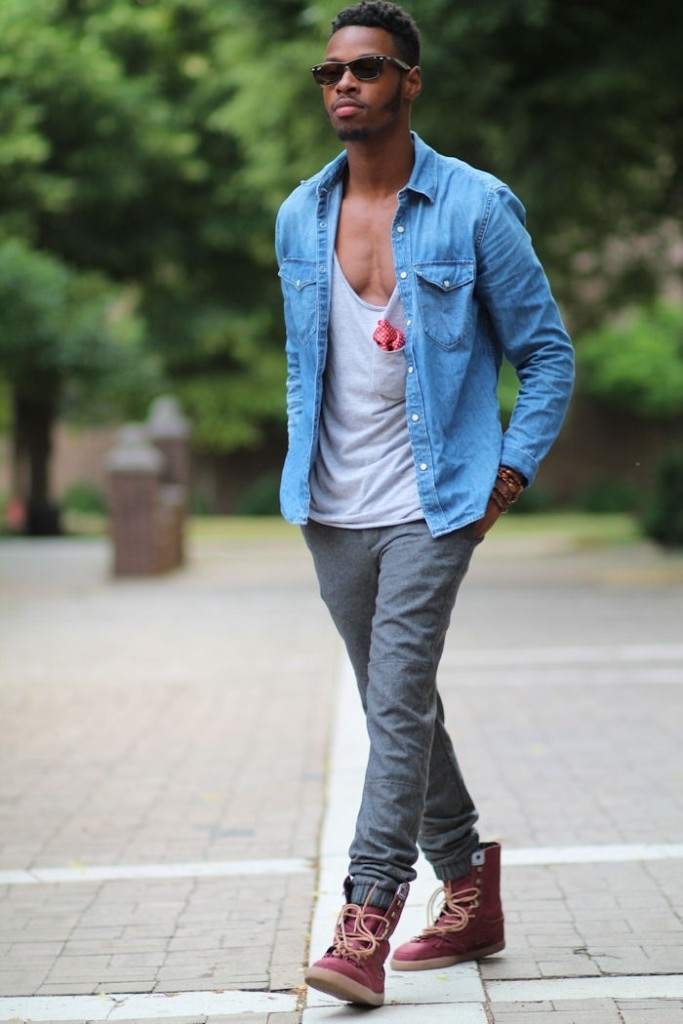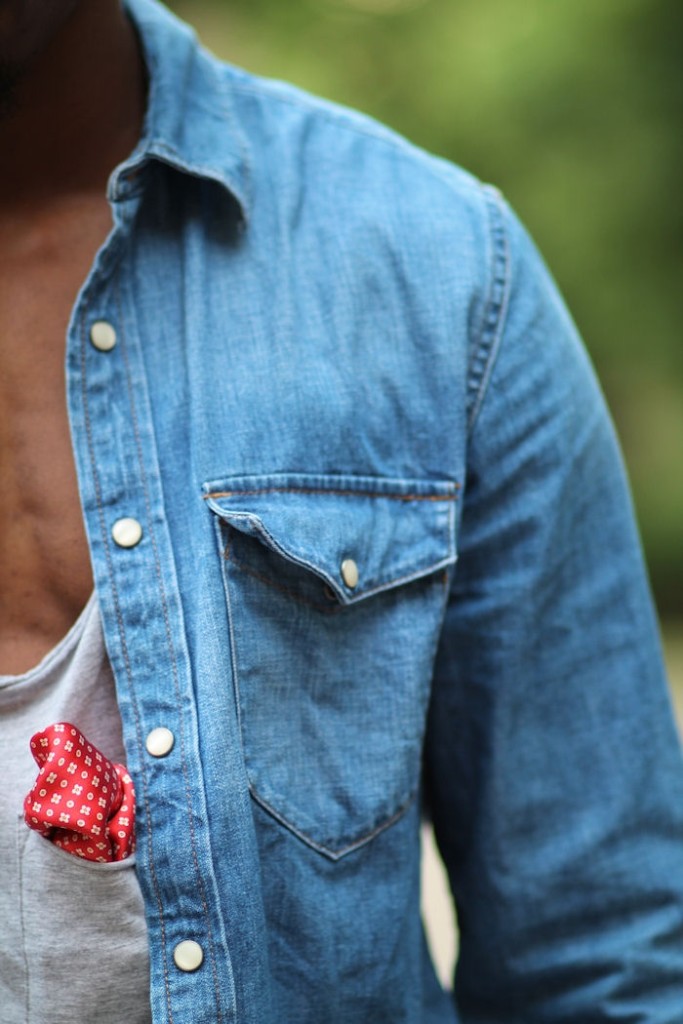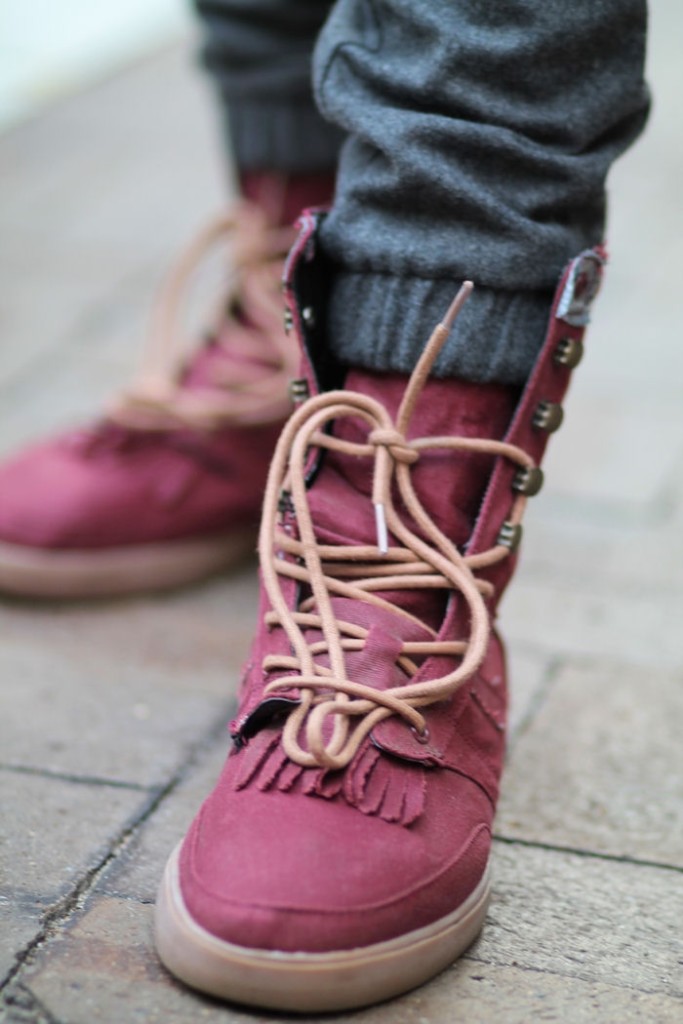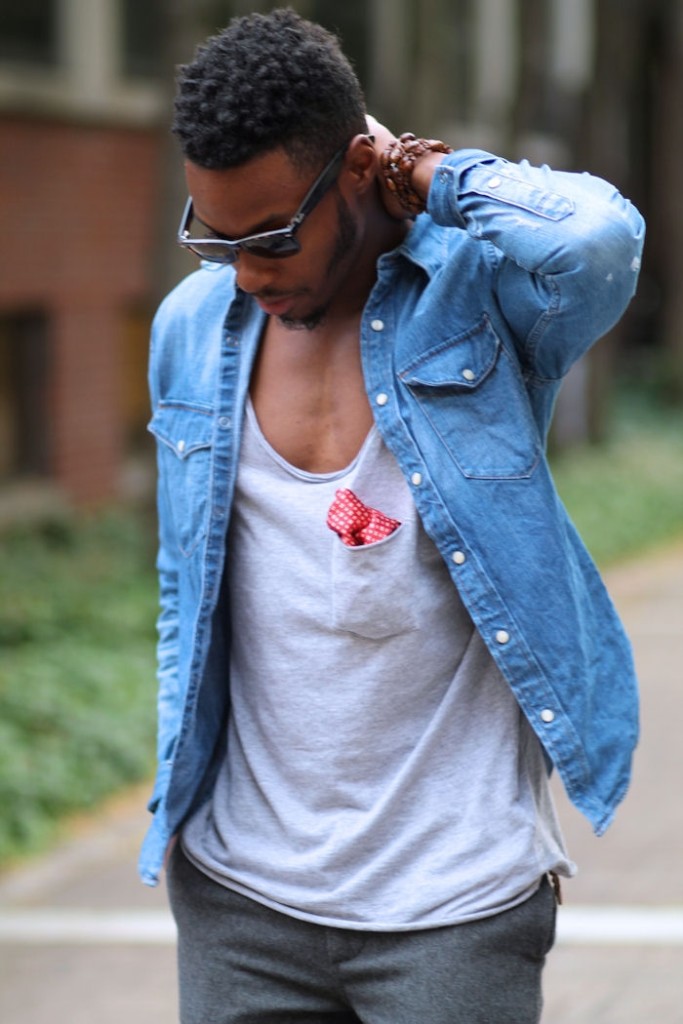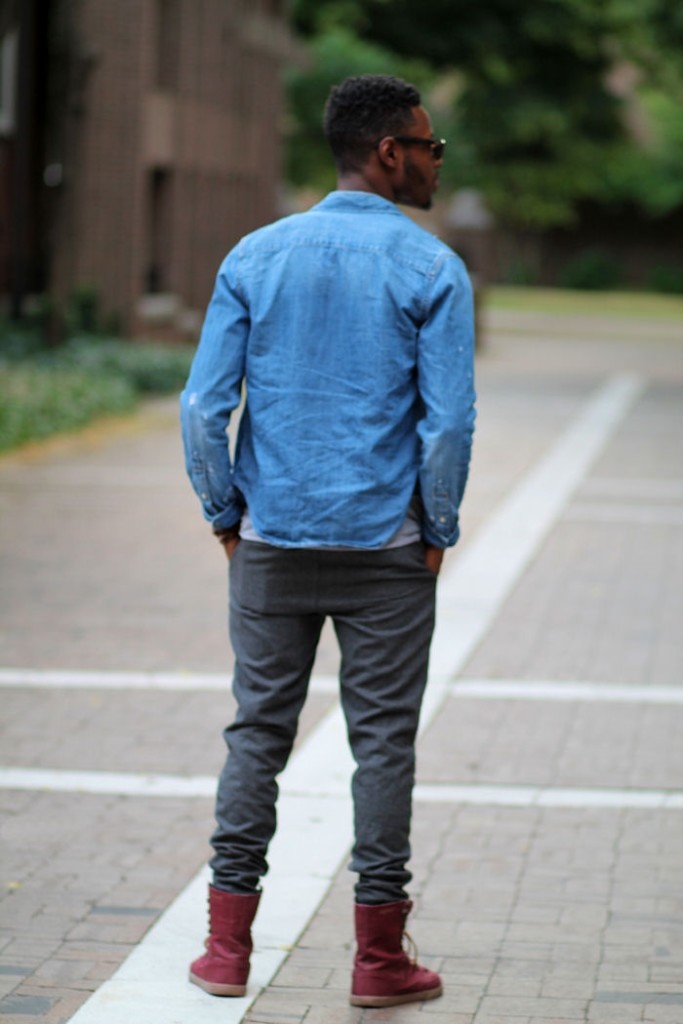 Shirt: GAP | Tank: H&M |
Pocket square: Penguin |
Pants: Forever21 |
Shoes: The People's Movement
For the most part, everyone has one or two "Go-to" outfits in their closet. For us, we pull them out for comfort, or when we have errands to run. Whatever the case may be, who says you have to sacrifice style for comfort?
Today, our model Kris proves that simple outfits can also catch a few glances. His wool joggers are versatile in that they can be used in the casual and formal world. Kris states, "The clean wool blend meshes well with a dress shirt and tie as well as some kick around sneakers and a t shirt."
Joggers are great a purchase because they come in so many styles, such as sweat, chino or khaki.
To accent the dark grey wool, he chose to wear an open buttoned light-blue button up. With darker colors sometimes contrasting it with a brighter color can make your outfit pop. To give his look the summertime feels he opted to wear an exaggerated tank top.
Fellas remember, don't be afraid to show a little cleavage as well, especially if the gym has been your friend as of late. If you're a little self-conscious, add a pocket square or necklace to take away attention from your chest. Don't be afraid to play around with accessories.
Shoes may be the most important part of a look. If not chosen carefully, your whole look may turn out wrong. With his light weight style maroon boots and wheat laces, Kris shows off a trendy youthful look. He had this to say about his shoes, "The People's Movement sneakers were a gem that I picked up from my company. They are an older style from "The People's Movement," which count as a boot and sneaker from it's design and light weight."
With all that being said, we love Kris' summer look. How do you feel about his outfit? Feel free to share with us in the comments section below.
Thanks for reading.