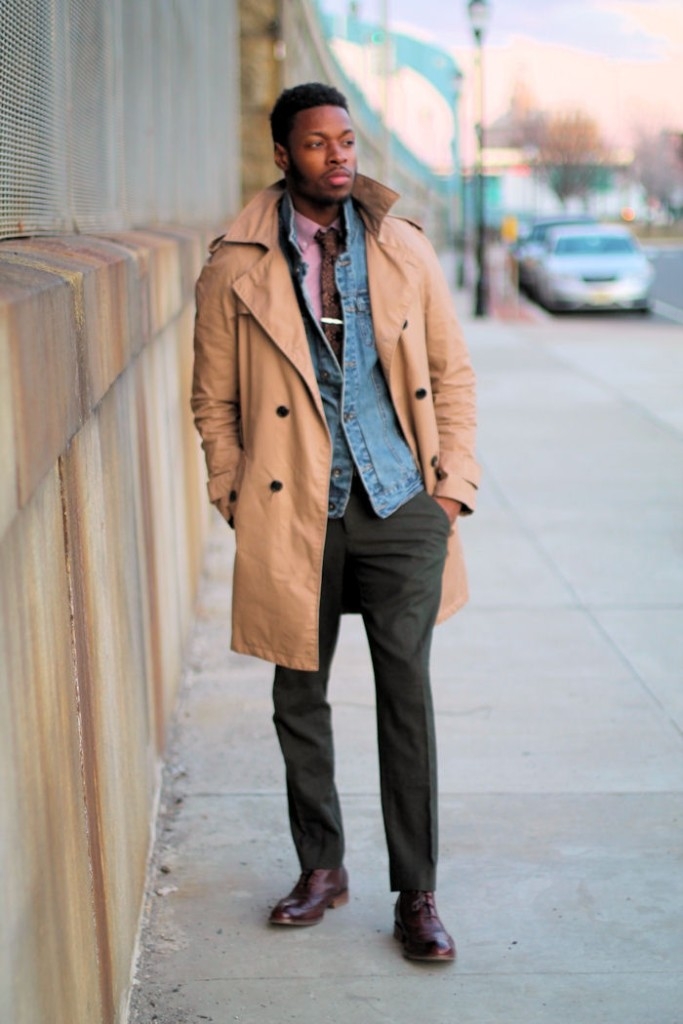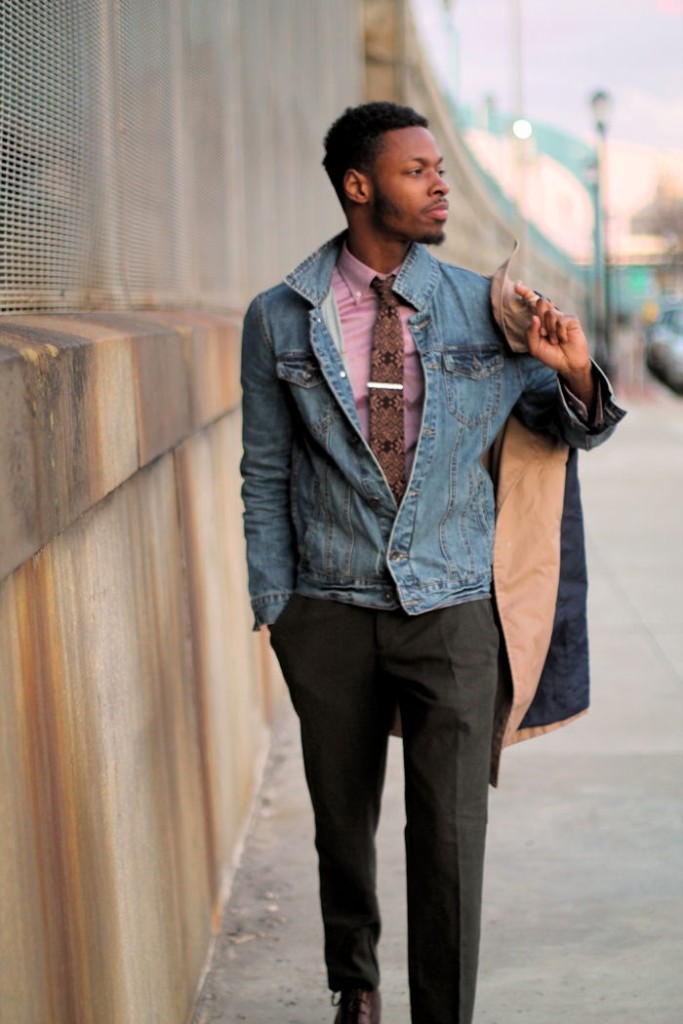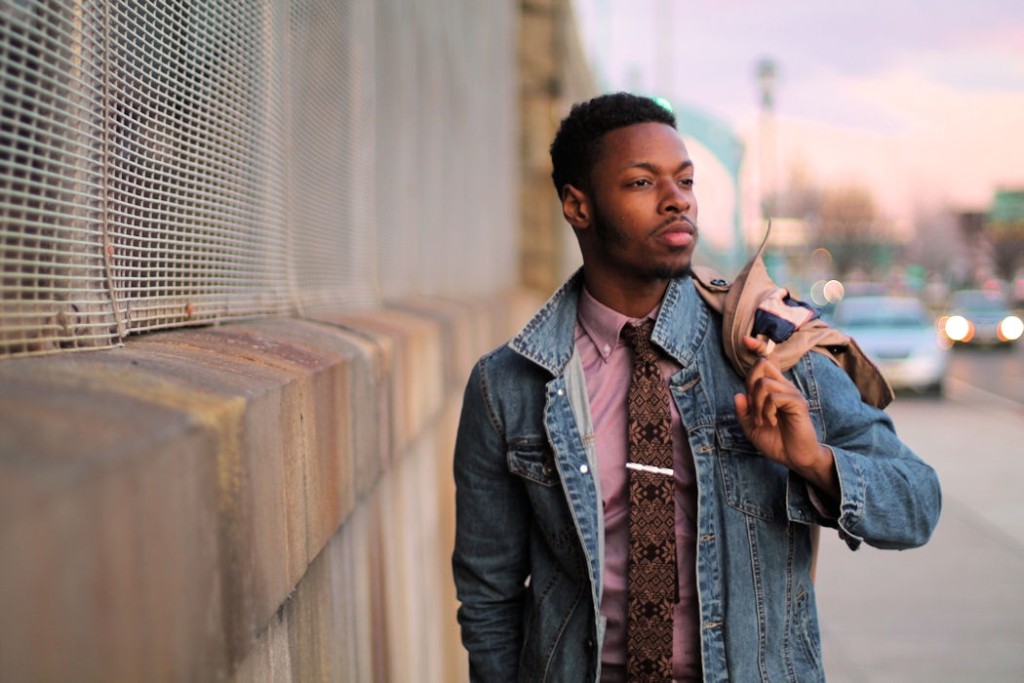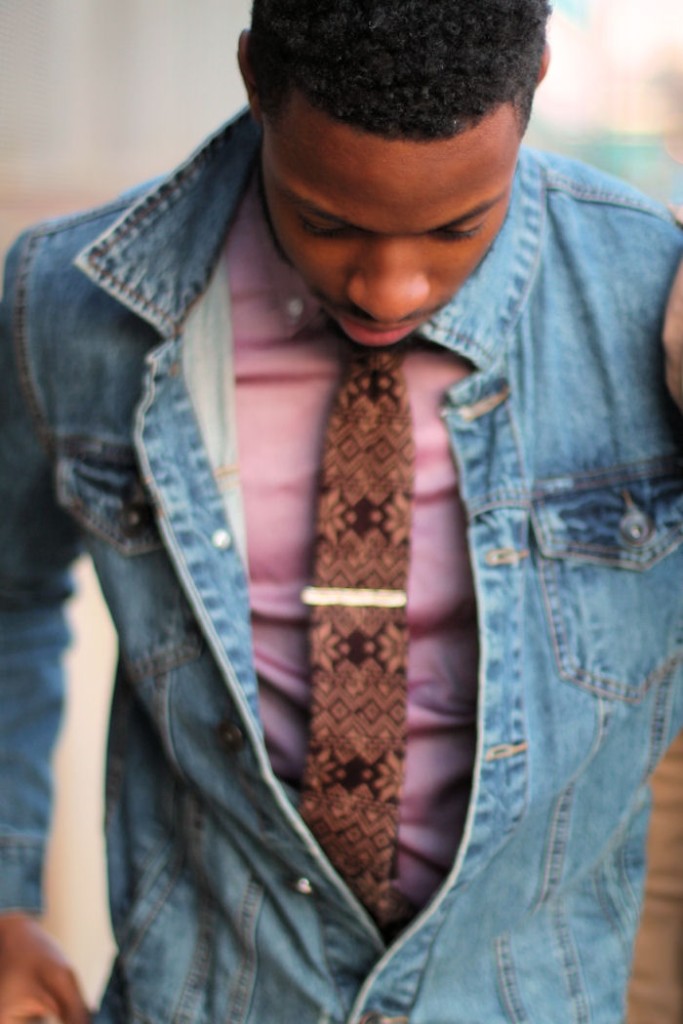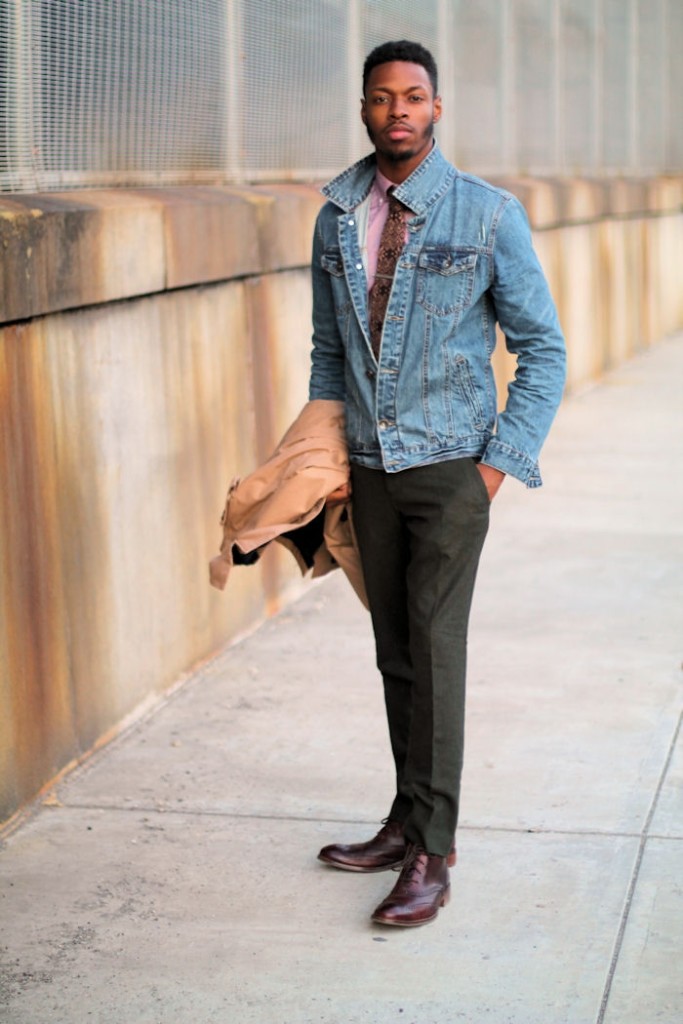 Shirt and Tie: Uniqlo| Trench coat: Zara |
Jean jacket: Forever 21| Pants: Gap|
Shoes: Cole Haan
As we embark upon the warmest season of the year, there are many things that we look forward to this summer. Now, we are not talking about swimming pools, bathing suits, and longer hours of sun, but some of the more mystical elements of Mother Nature. More specifically, summer rain.
Summer rain? Yes, think about it! Summer rain is one of the perks that come with this time of season. For some reason though, people always associate rain with dressing down. Think about all those times you threw on a hoodie or shorts to go outside on a rainy day. Well, with this post, we will demonstrate how to dress and accessorize for a rainy day in the city.
Today, our friend Kris shows how to accessorize his business attire in two ways. Remember, jackets or coats are the ultimate accessory on those dreary days. So, for his first look, Kris show to wear the denim jacket. This look goes perfectly to contrast his pink shirt and olive green suit pants. It's not super formal, so you can get off work and head straight to happy hour with friends, while also keeping the rain off you.
In addition, Kris had this say about his denim jacket, "A jean jacket is safe in the fact that you can get away with it replacing a blazer (except in a business formal setting). In most instances a jean jacket may look cleaner than a blazer depending on the other colors in the outfit. Here, the denim makes the pink shirt and tweed blazer pop out stronger than what a matching-to-pants blazer would. 
The trench coat is a timeless style that shows you mean business. You're not letting rain get in the way of you killing office attire. You're sure to turn a few heads in the cubicle at work. Additionally, Kris's brown full length trench contrasts very well his olive green pants and brings out the pop of his pink shirt.
Remember, the rain is reason helps accessorize, not dress down.
What do you think? How do you dress for a rainy day, especially when you have to work in the office?
Thanks for reading!