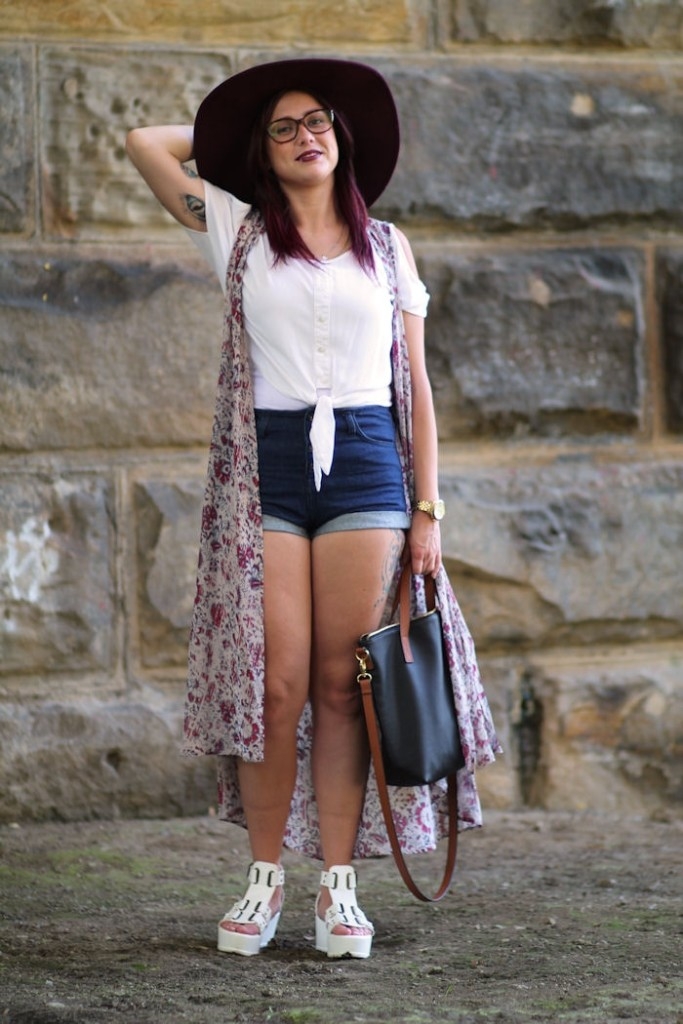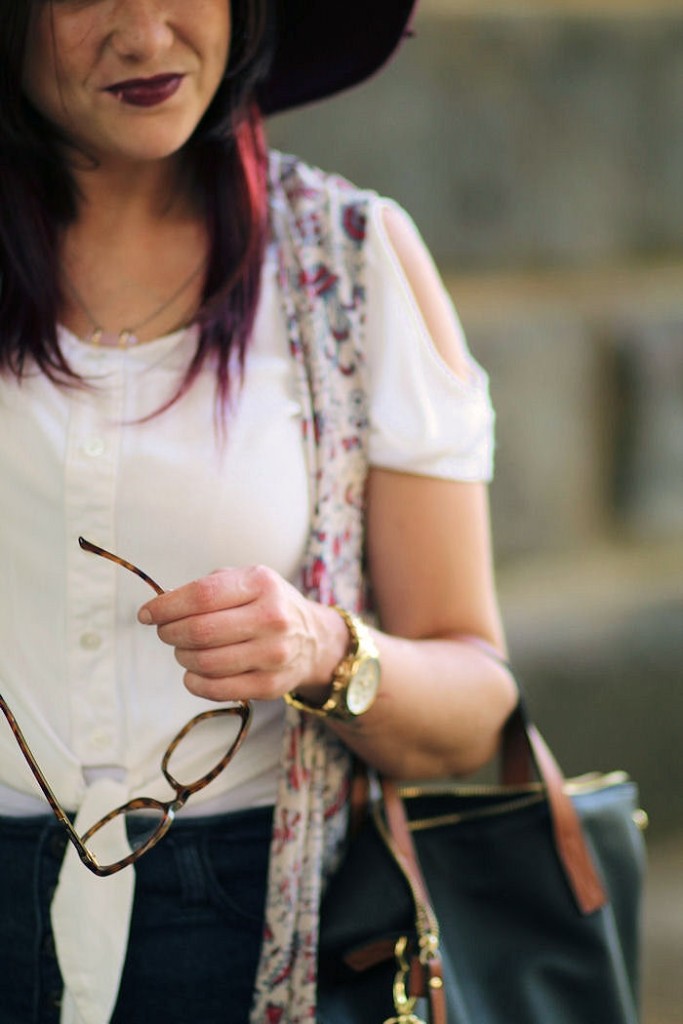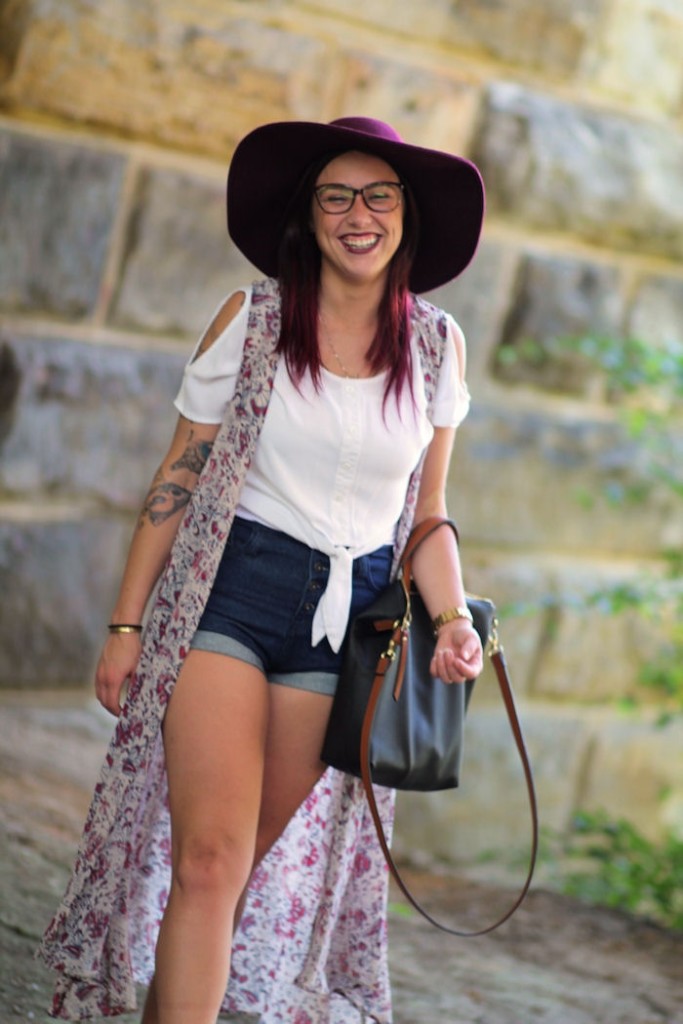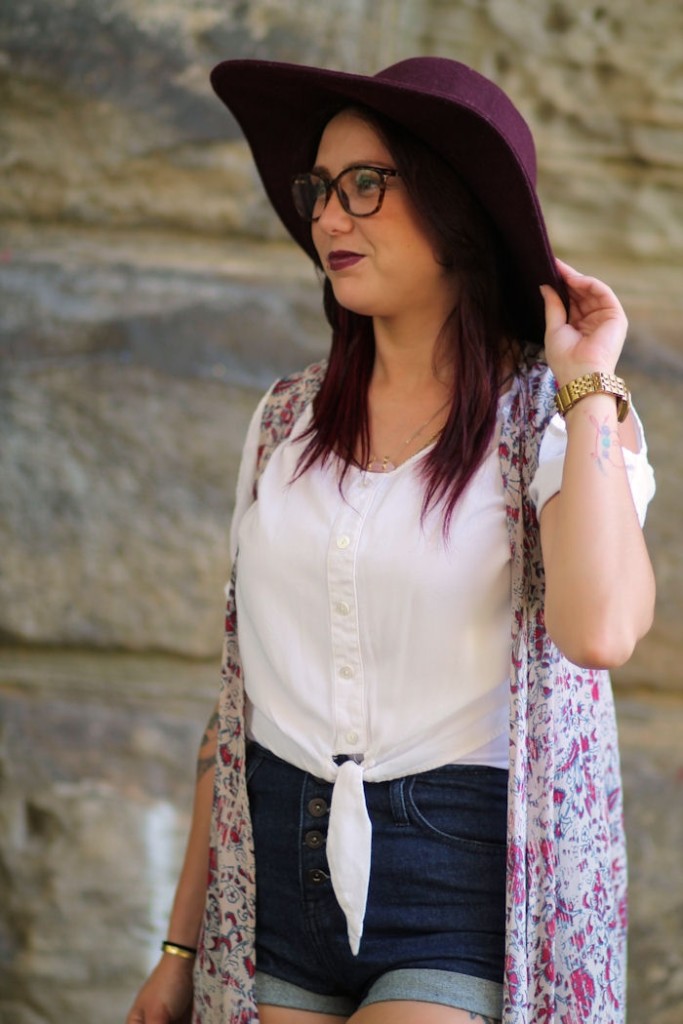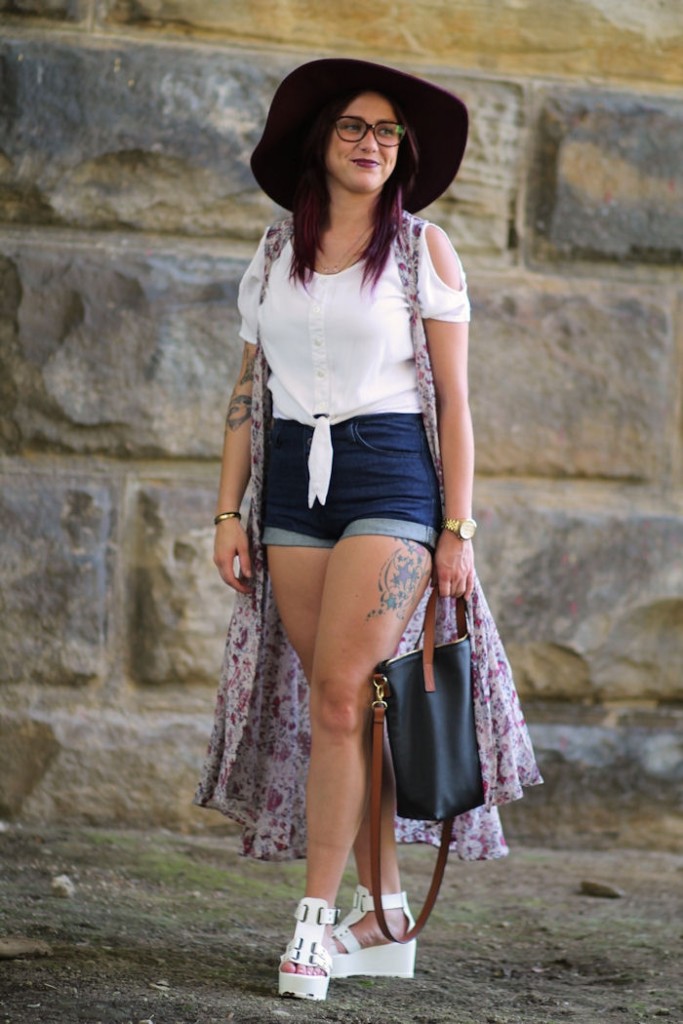 Shorts: Forever21 | Shirt: Unknown |
Kimono: Target | Shoes: Charlotte Russe |
Hat: Charlotte Russe | Accesories: Michael Kors
Summer is all about showing off your beautiful and smooth skin. Remember, it's the only time of the year when you can walk around with most of your body exposed, with little to no judgement.
Why? Since it's scorching hot outside, everyone will expose at least ninety percent of their bodies outside. We don't have time for embarrassing sweat stains, heat strokes, and cotton mouth.
With all that being said, our girl Regina decided to dress comfortably in her summer appropriate attire. She had this to say about her look, " This outfit is my fave when I wanna show some of my quirky personality." 
Dressed in a tied button-up,sleeveless kimono, and high platform sandals, Regina is showing a little skin in her high waisted denim shorts. Honestly, every women should own atleast one or two pairs of denim shorts. If you don't, make some yourself. Travel to your local thrift store, buy an old pair of jeans, and start cutting away. In a matter of ten minutes, you are ready to show off your legs in an authentic pair of shorts.
Regina agrees with us, and she had this to say about her look, "Hats and long shirts are my comfort zone, but as the rest of my ladies, we love to show some leg!" Yes, we agree Regina! Every girl loves showing a little leg, especially if you are trying to be on the scene.
In addition, Regina further accessorized her look with a wide brim fedora, glasses, watch, and a leather purse.
So, what do you think about this look?
Feel free to share and leave us some comments below.
Thanks for reading!