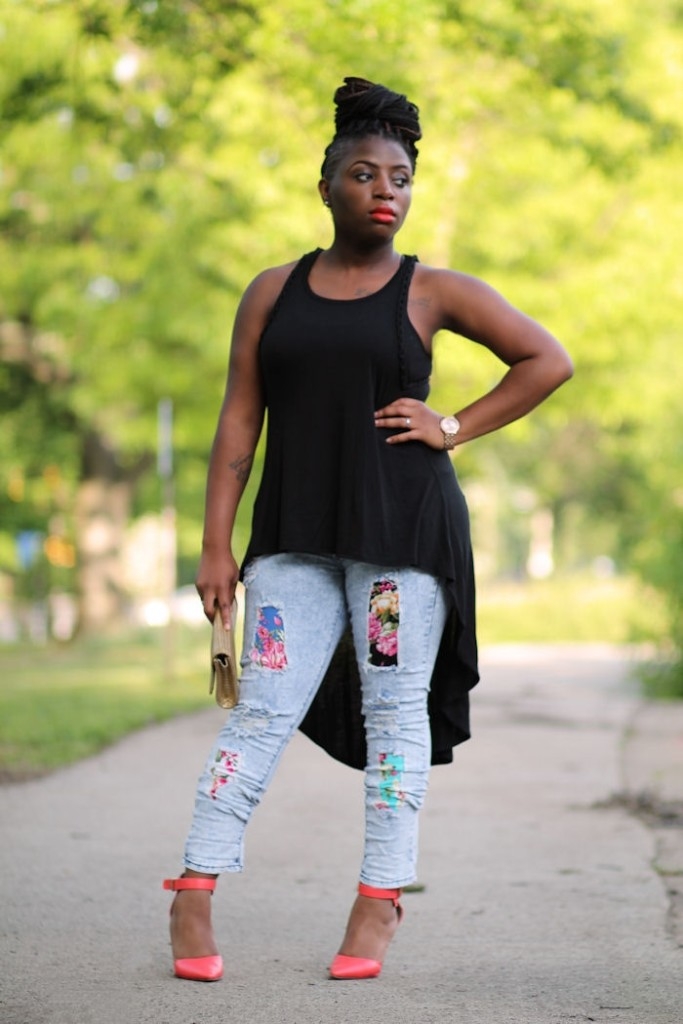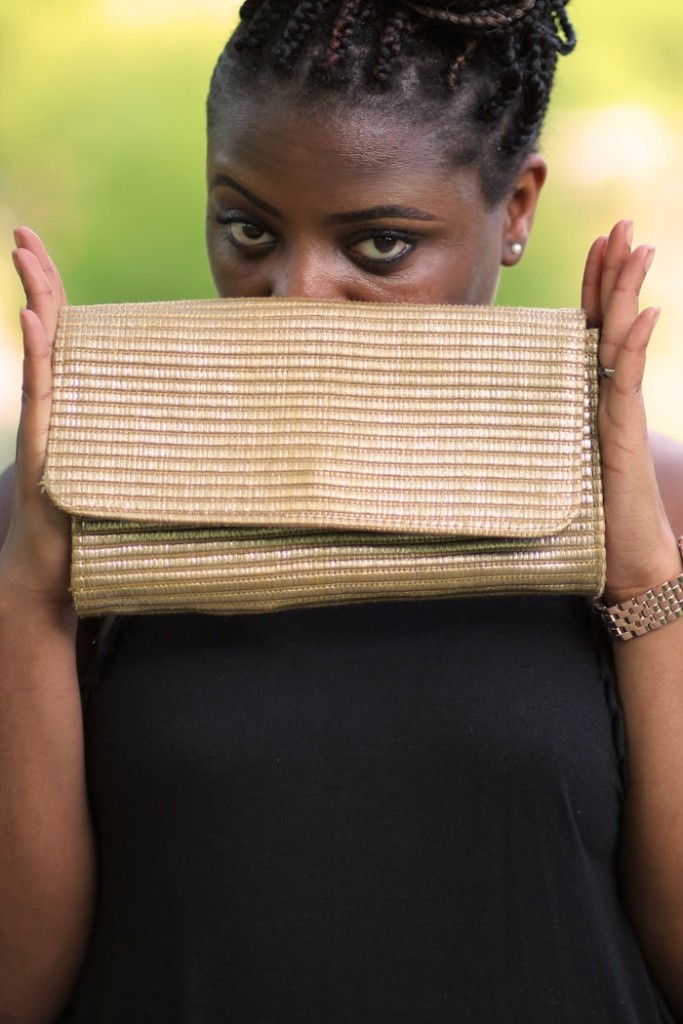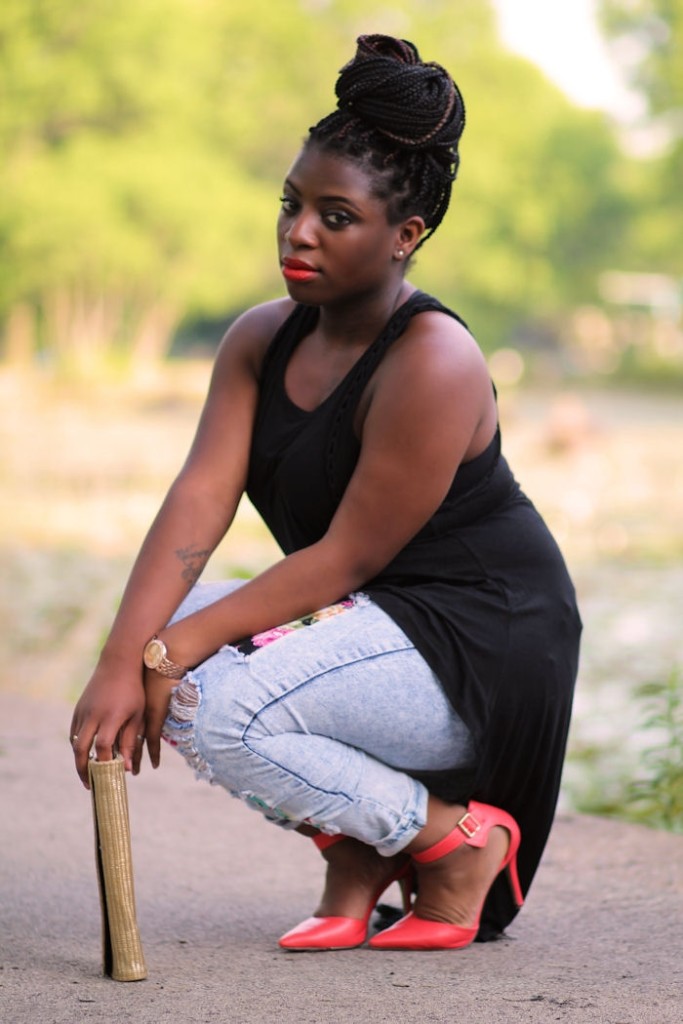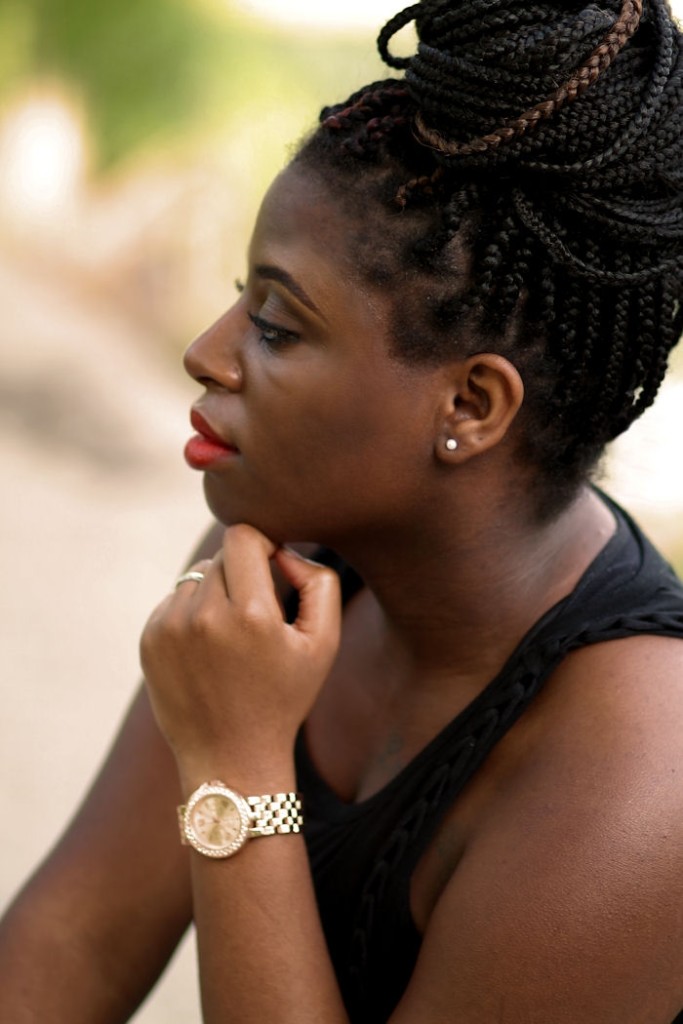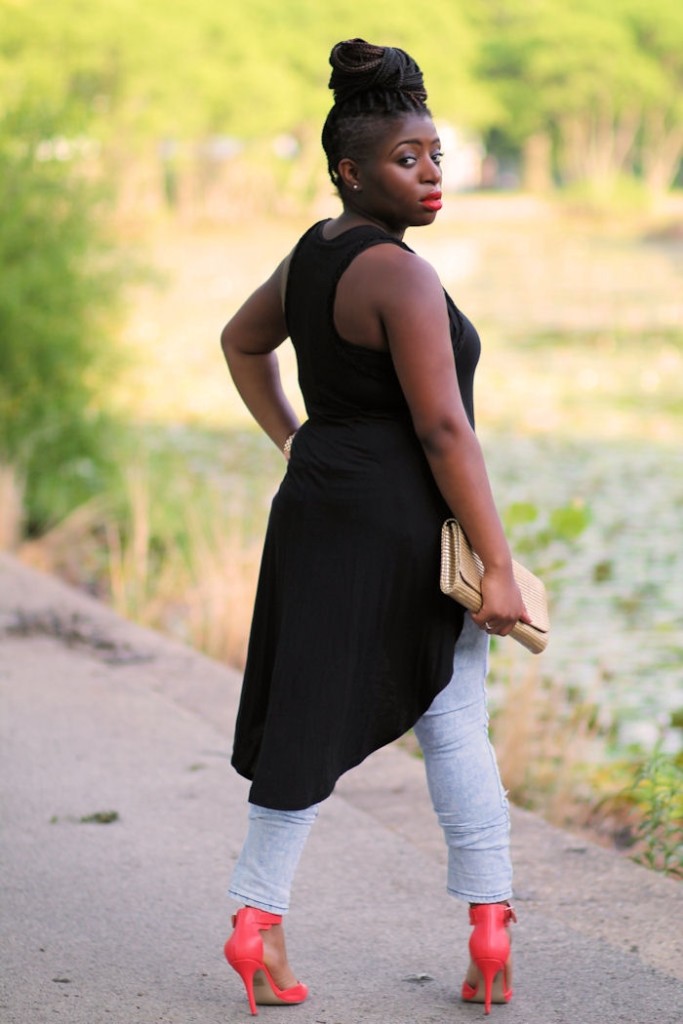 LongTail Tank: AlmostFamous |
Jeans: Payhalf |
Clutch: H&M |
Heels: Eternity Fashion
For this post, we had the opportunity to catch up with our home girl, MyAsia. Last time we checked in with this graphic designer, she was sporting her thrifted floral blazer.
Today, she went a simple look. MyAsia decided to wear her newly purchased tailored tank, distressed denim jeans, strappy heels, and clutch.
With a combination of black, floral prints, and a pop of pink, this outfit is very modest. MyAsia agrees with us completely! She states, "Modesty is always my goal so the tail keeps me classy and covered on a nice summer day."
What is this tail you speak of MyAsia? If you are a little lost, just take a look at the longtail tank MyAsia is rocking. This popular tank is a cousin of the longline tee with a draping tail in the rear, which is excellent for one of those hot days. According to MyAsia, "With the weather being so bipolar I figured why not go for the ripped jeans with a tailed tank."
Now, on to the distressed jeans! Just check out the floral patched prints. They add so much detail to the entire outfit. Let's not forget about those strappy heels. MyAsia had this to say, "Less is more so the shoes bring out the fabric patterns adding a pop of color." You can't go wrong with a little pop of color here and there.
Overall, we love MyAsia's look. What do you think? Feel free to share with us in the comments section below.
Thanks for reading!