With the first day of  autumn just a couple days away, we would like to send off summer with a bang!Now, what is this "bang" we speak of? What's not a better way to end this season than with a new model. Well for one, For this feature, we would like to introduce Ariana Wright to our UnregisteredStyle community.
As a resident of Philadelphia, PA , Ariana relates her own experiences with fashion to the regular activities she encounters on a daily basis. She states, "My style varies depending on the day and the events. It ranges from androgynous, to preppy, to bright African prints while my hair reflects with twist outs, braids, turbans and wraps. With confidence I believe you are able to cross any style lines."
Without a doubt, Ariana is no stranger to comfort, individuality, and confidence. Below, she shows us how to add edge to a casual outfit with a denim vest.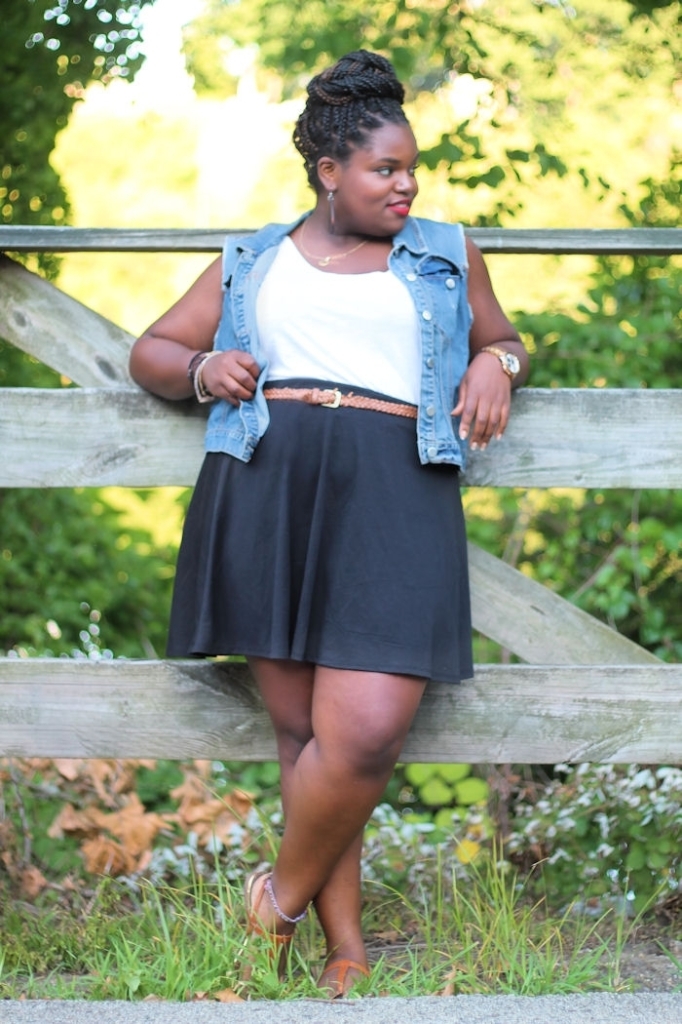 When asked about her denim vest, Ariana had this to say, "I love my jean vest! It is my go-to item in the summer. You can use it to transform any outfit into something that is more casual. I believe everyone should have a jean jacket, vest, or shirt to throw on ANY outfit for a different look." -Ariana
Yes, everyone should invest a denim vest. They can be worn with t-shirts, tanks, and depending on how you wear it, button-downs. In Ariana's case, she paired her denim vest with a simple white tank top. These simple additions were perfect for a brunch date in the city.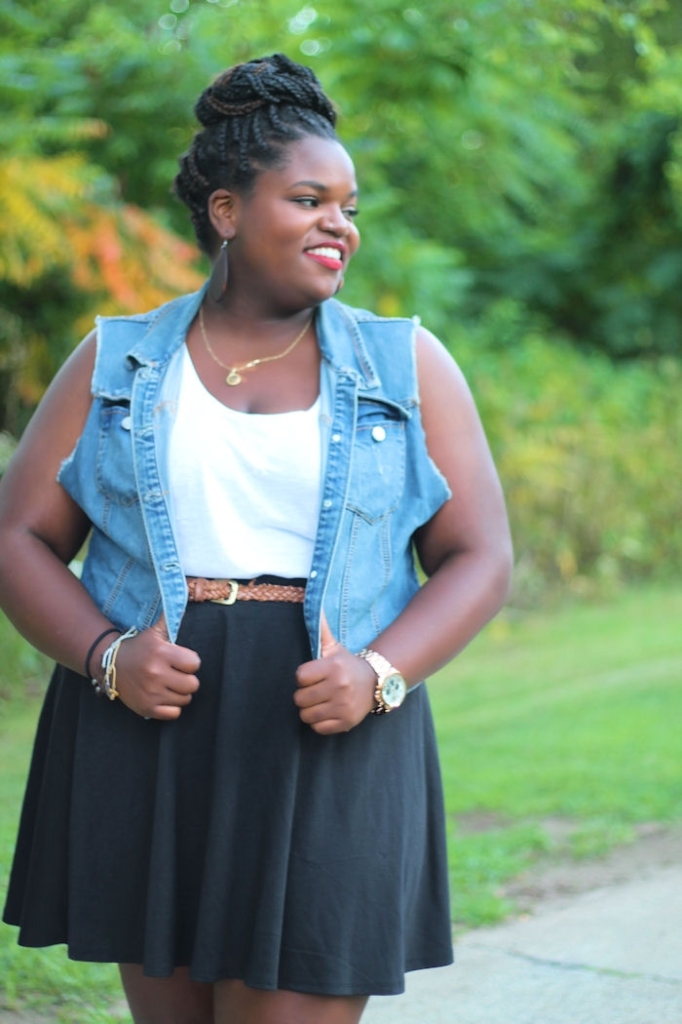 "I would say these outfits are Cute and Casual. They can be worn with flats or wedges and are comfortable enough to be worn all day in the heat of the summer." -Ariana
Yes Ariana, this outfit is very cute! If you wanted a second option instead of the skirt, any pair of pants or shorts will work. Even better, try a pair of colored trousers. There's no better way to add that extra pop of color to a denim vest.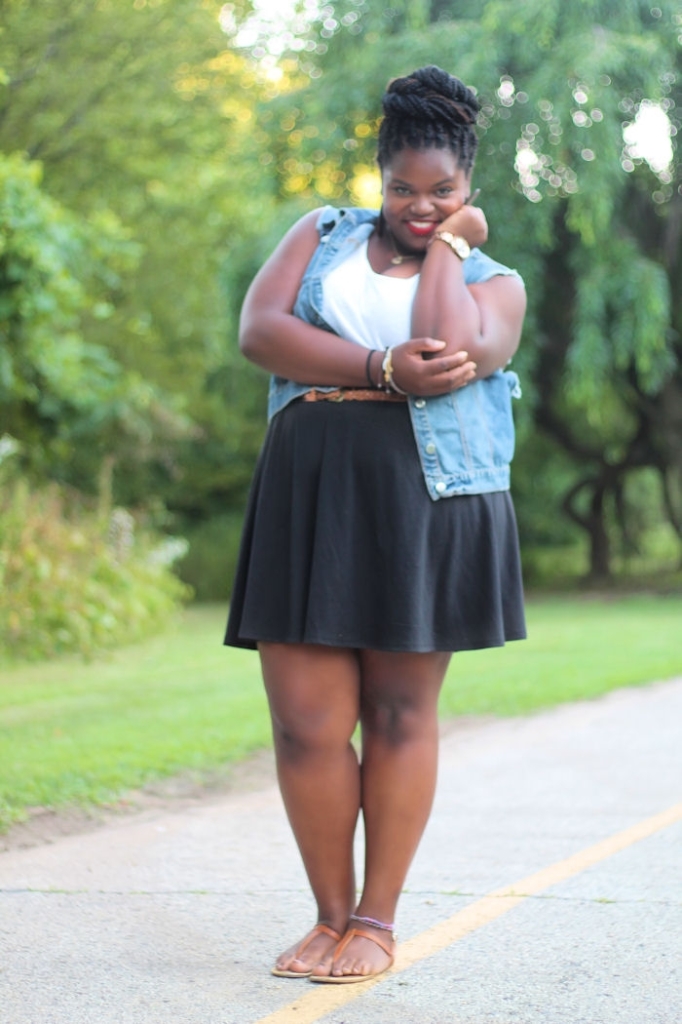 Thank you Ariana for helping us close out this season. Feel free to show Ariana some love on Instagram @yanabobana.