"Style is primarily a matter of instinct." -Bill Blass
Whether you believe it or not, working in the education system is a very challenging career field. Teachers work round the clock to update student work, grade assignments every night, make phone calls home, and deal with occasional behavior problems.
With all these tasks, an educator may need an outlet after work. If you are that teacher, or know that teacher, that needs a couple drinks after work, you can't come to Happy Hour looking a mess. No one wants to see a hard working man or woman look in shambles after work. Well, if you are a young, expereinced teacher like Ms. Kira Brown, you never let your career interfere with your wardrobe.
For this feature, we would like introduce everyone to Kira!
Below are some photos from our shoot with Ms. Kira. Check out her "After 5" look below!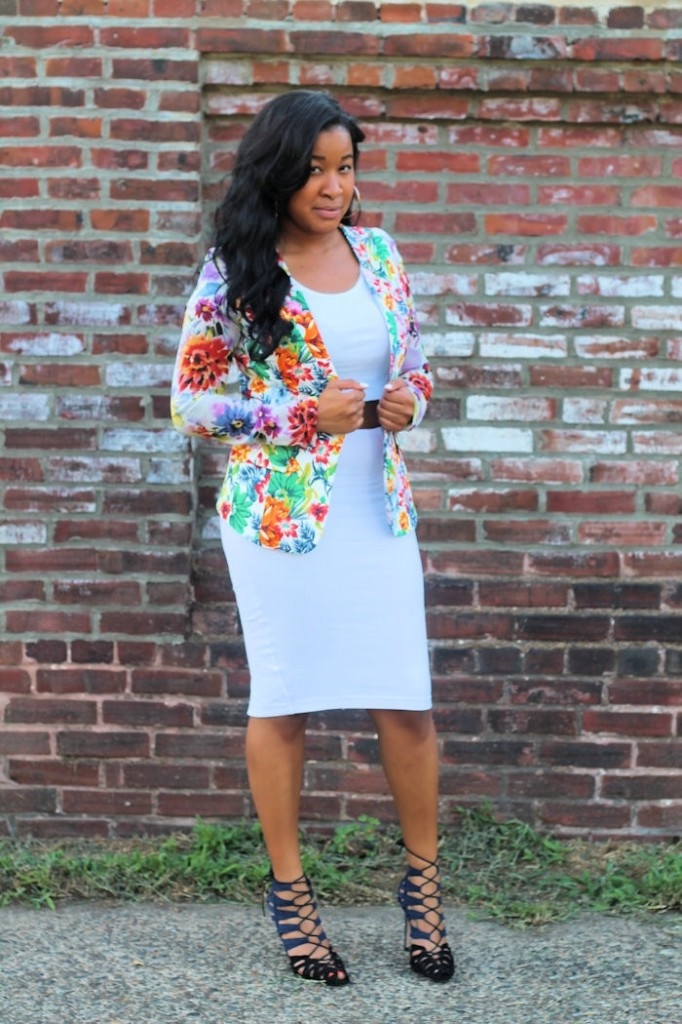 Kira works as a 3rd grade teacher, and had this to say about whats it's like to teach the youngest and brightest of minds, "Teaching is the profession that makes other professions possible: I change the world one student at a time."
We couldn't agree more Kira! While keeping her students in mind, Kira has to embody the essence of a role model through her actions and wardrobe. However, Once the bell strikes 3:30 pm, it's a different story.
If you haven't noticed, Kira is very good at transitioning from work to play in her "After 5" attire.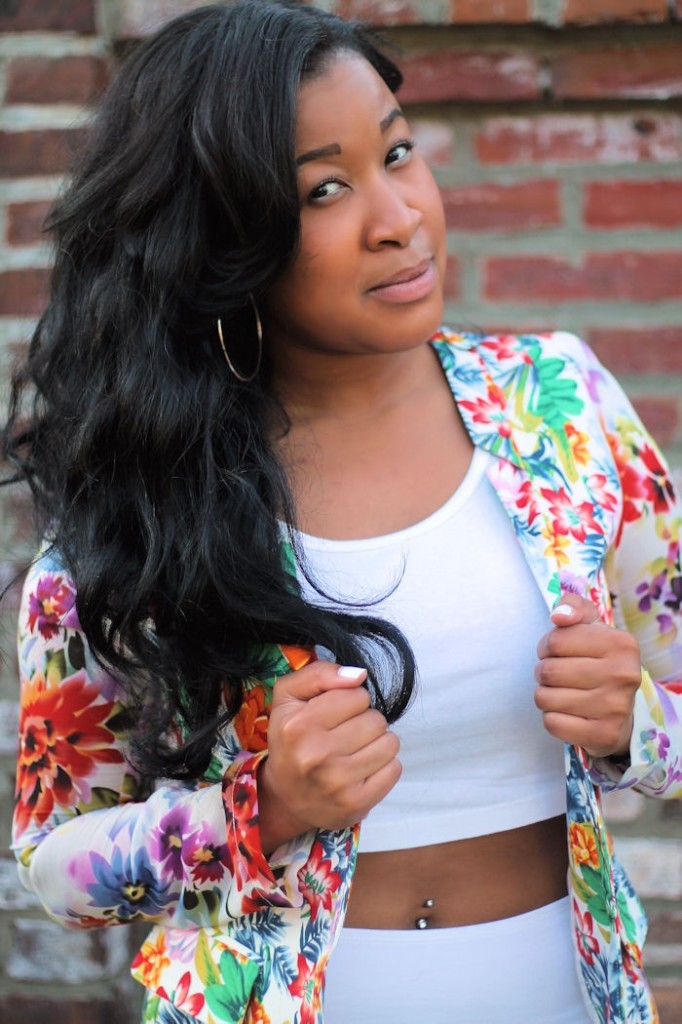 "I love the flower print blazer because it's different and it gives the outfit pizzazz!" -Kira
When Kira is not educating the youth, she is constantly pushing the fashion envelope. In this particular case, Kira is making a bold statement with her "almost" all white outfit. For instance, most people fear wearing white in general. For Kira, she has no problem showing off her curves without fear of getting her clothes dirty. Furthermore, Kira's fitted crop top and mid-length pencil skirt compliment here shape very well.
Over the crop top, Kira threw on her favorite floral print blazer. We at the UnregisteredStyle love the blazer! The bold floral prints add dimension and color the the overall outfit.
Lets not forger about her heels. These mulit-colored, lace up heels were the must-have shoe this season.
Blazer: Nordstrom | Top: American Apparel | Pencil Skirt: American Apparel | Heels: Zara
Thank you Kira taking time out of your busy schedule to chat with us! Please show Kira some love and follow her on Instagram @ki_lo_mein.