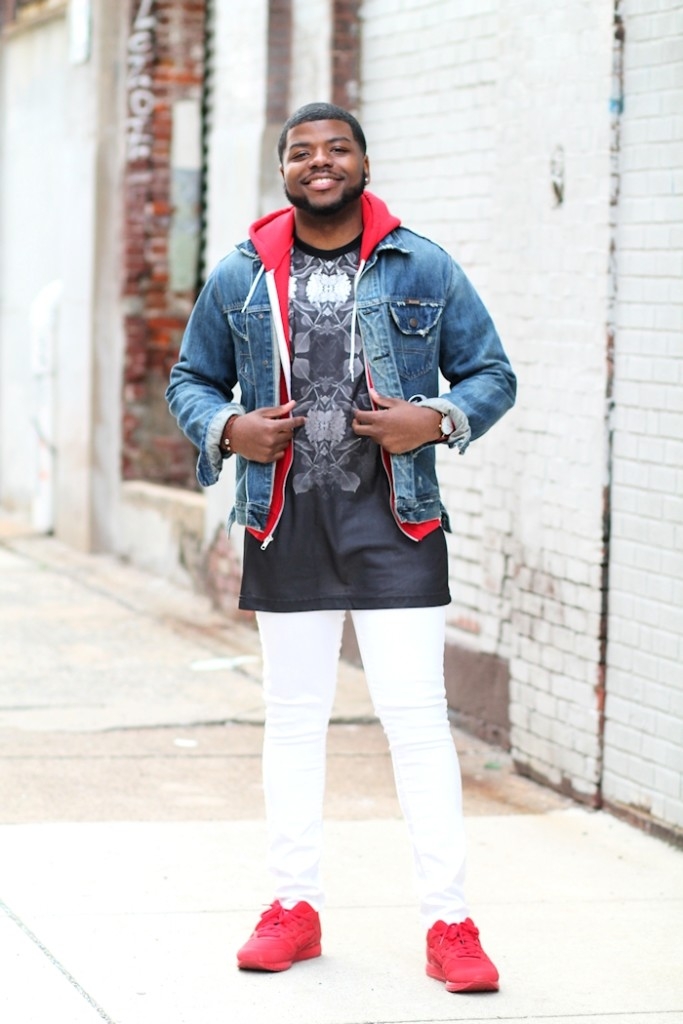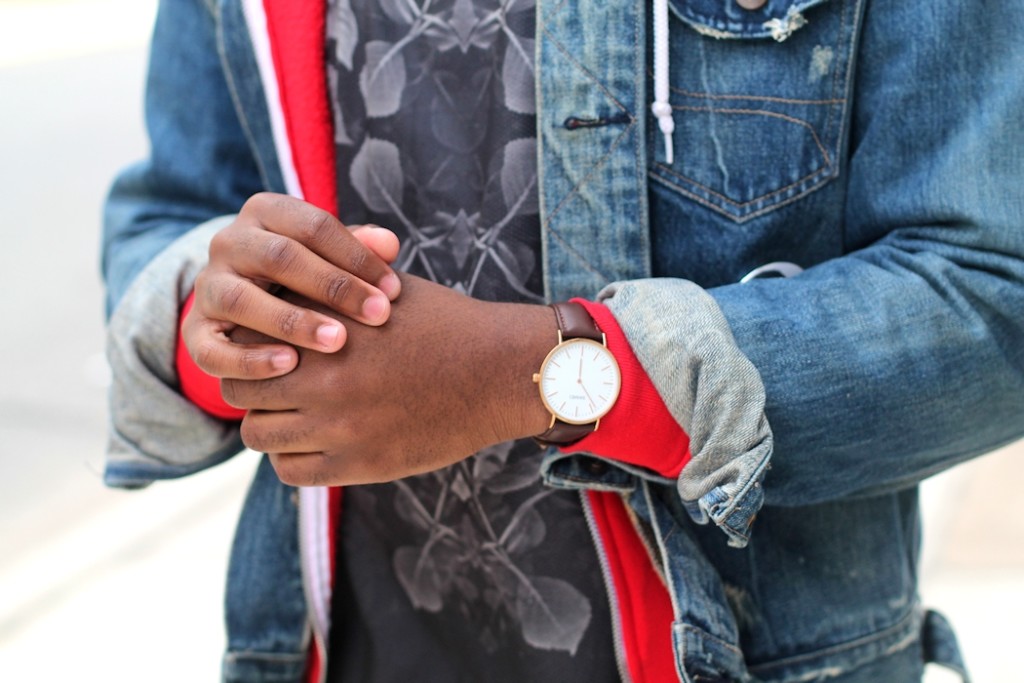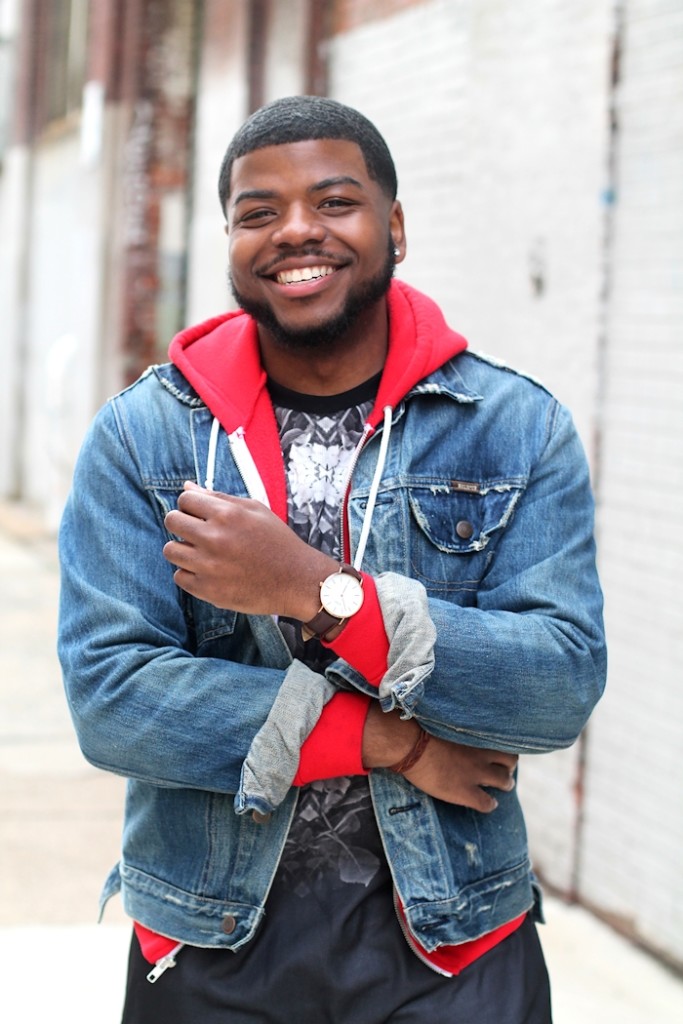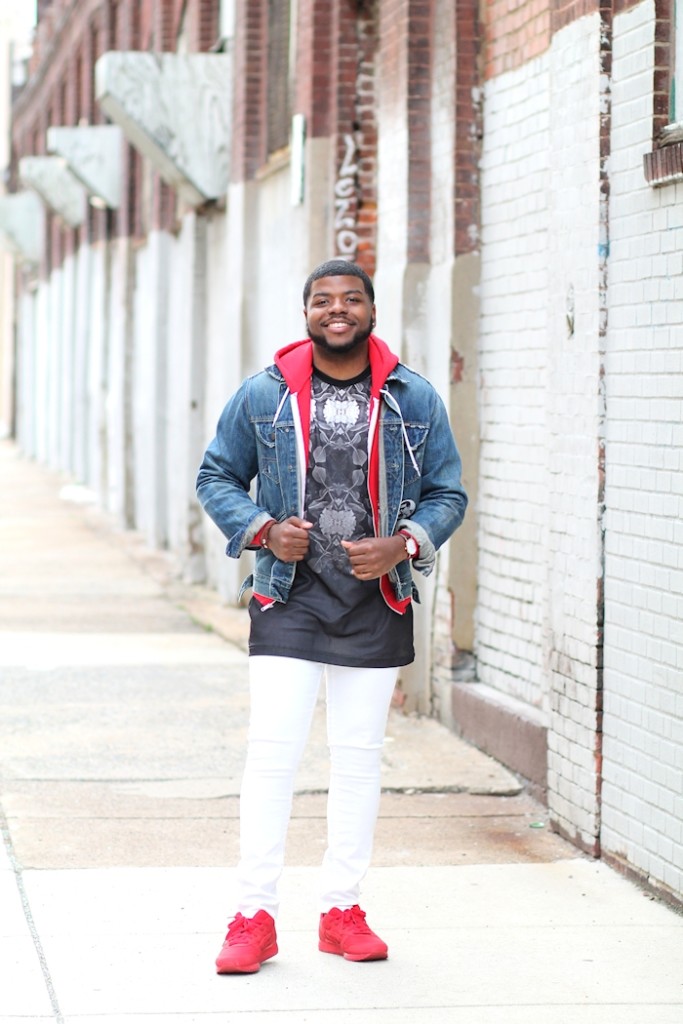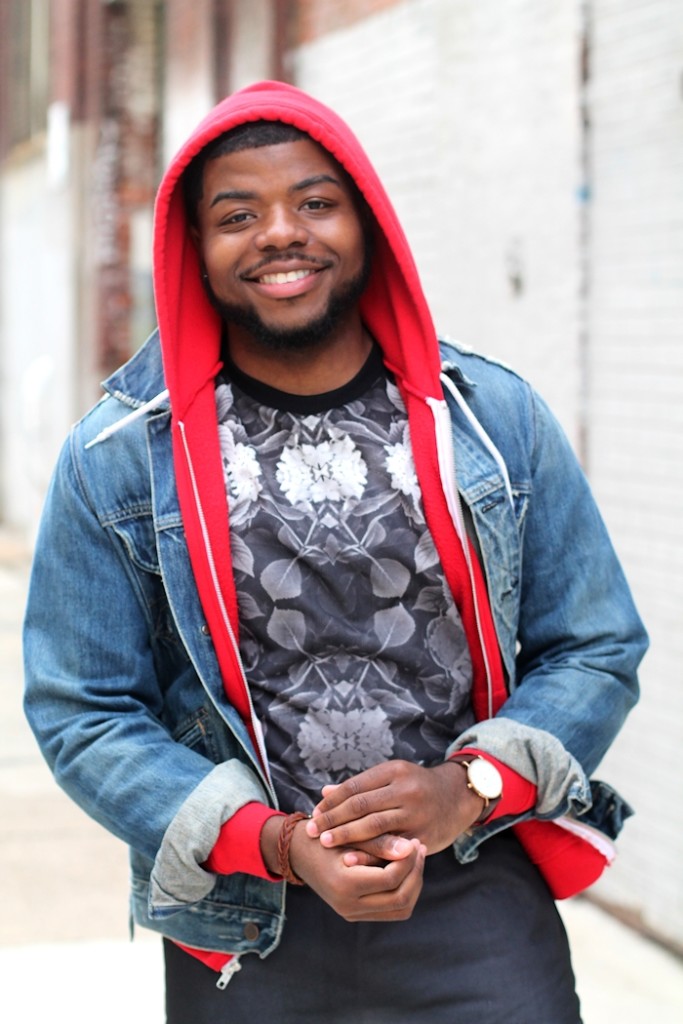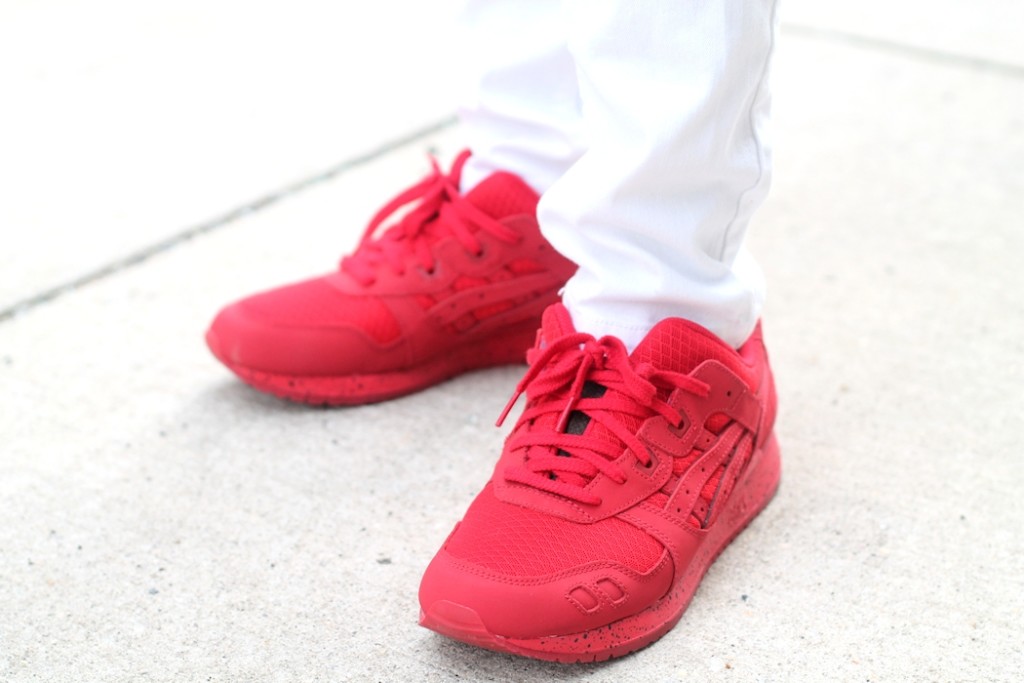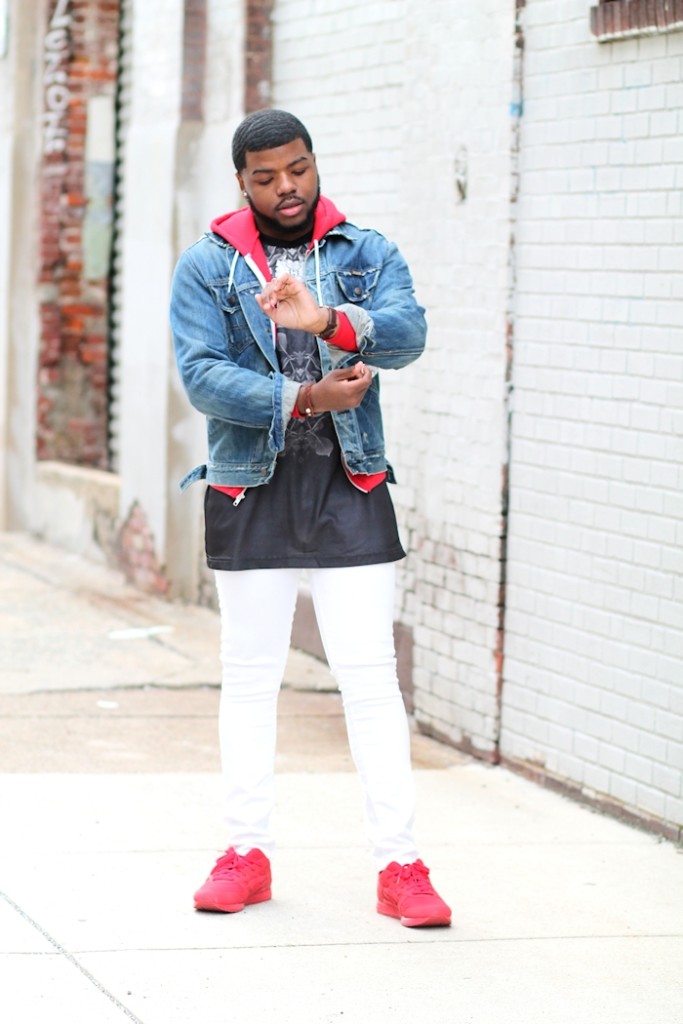 What He Wore
Pants: Forever 21
Shirt: H&M (Coachella Collection)
Denim Jacket: Hollister
Shoes: Asics
Hoodie: American Apparel
If you are into spring trends, this post is for you. Today, Nicholas is back #ontheblog to show off his latest look. As you can see, the focus here is white denim, and Nicholas pulls it all together with a few simple pieces.
Thanks to the versatility of white denim, Nicholas layered his denim jacket over a hooded sweatshirt jacket, perfect for a chilly afternoon. He further styled his look with a graphic jersey from the H&M Coachella Collection. It's a good fit, don't you think?
For a little splash of color, Nicholas got comfy in his red Asics sneakers.
So, how do you feel about this particular look? Feel free to share with us in the comments section below.
Thanks for reading!