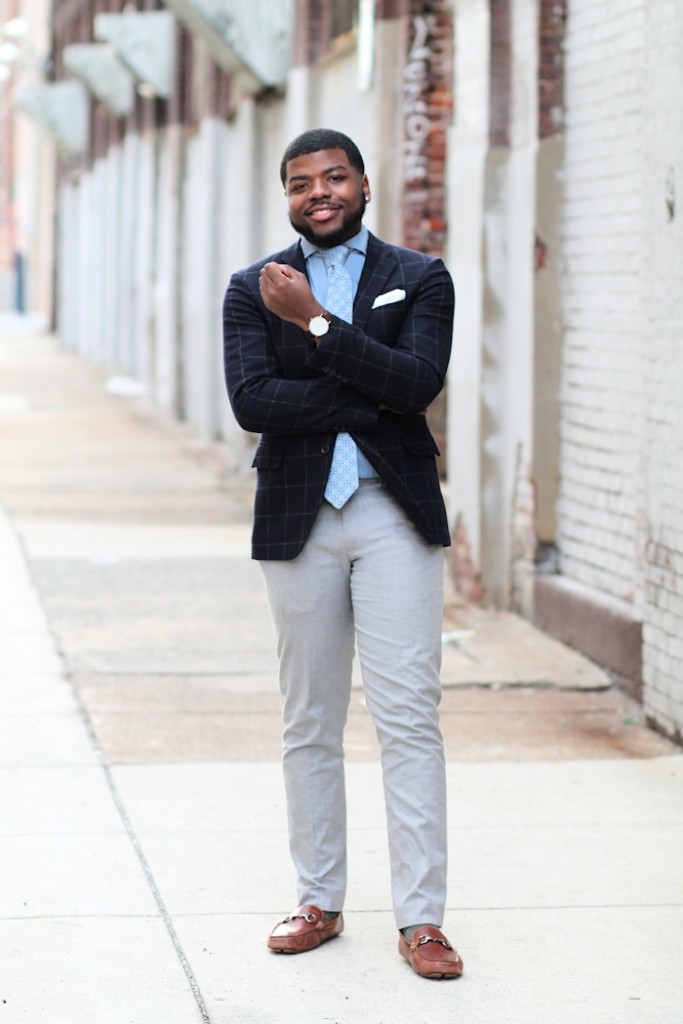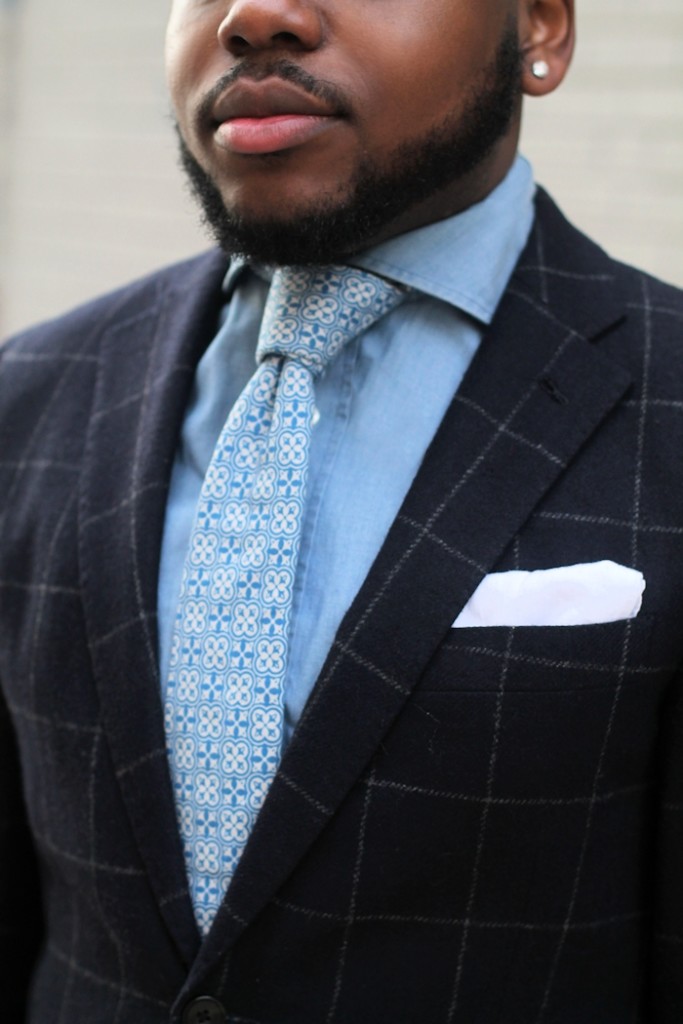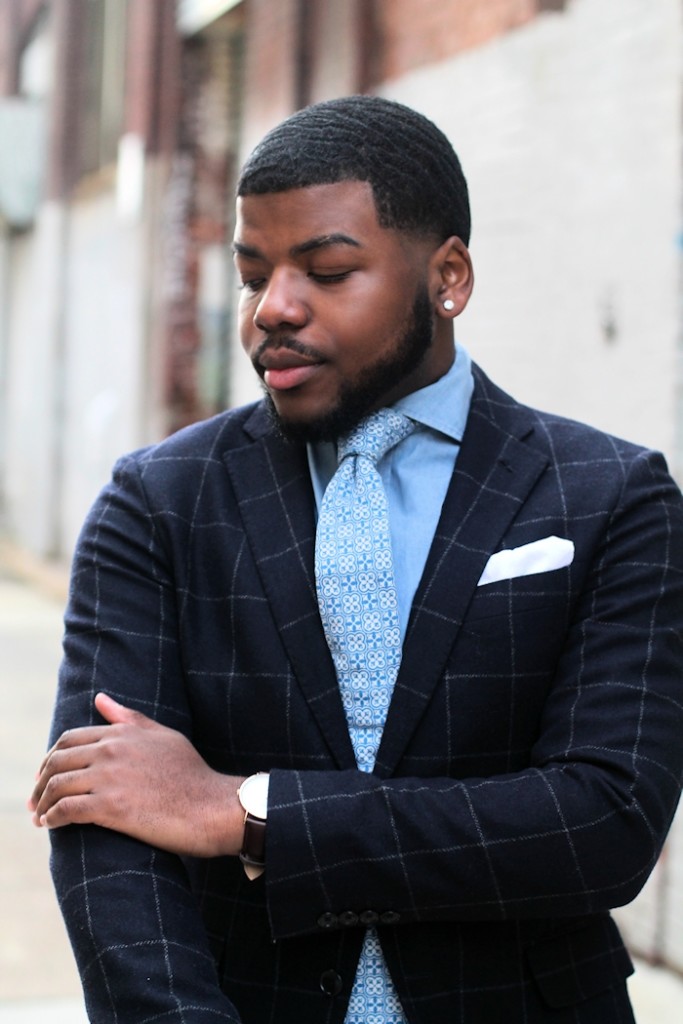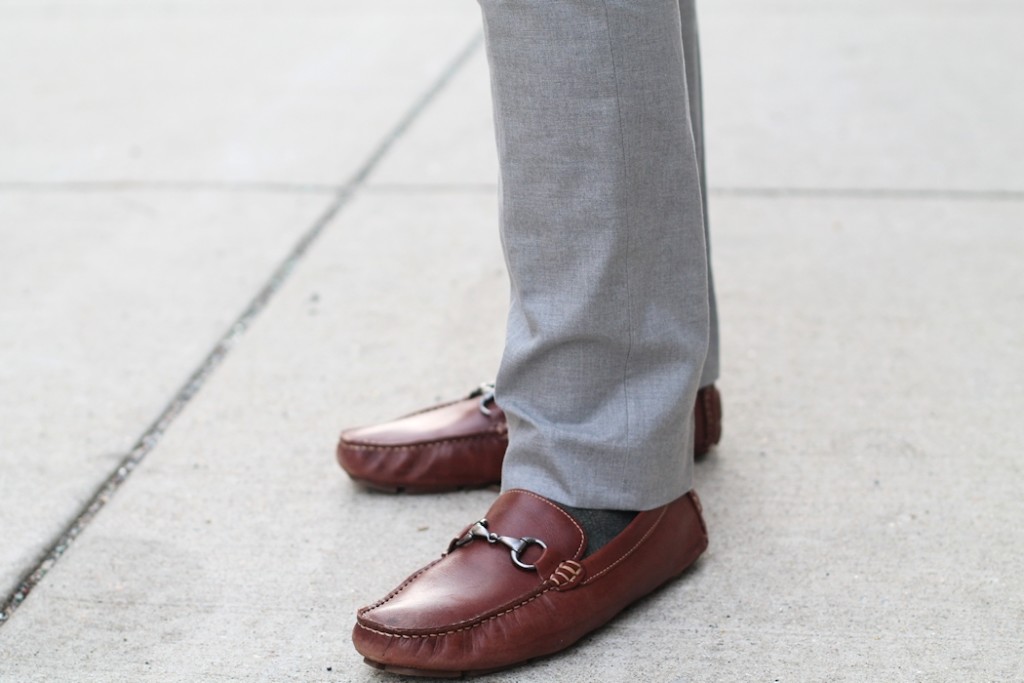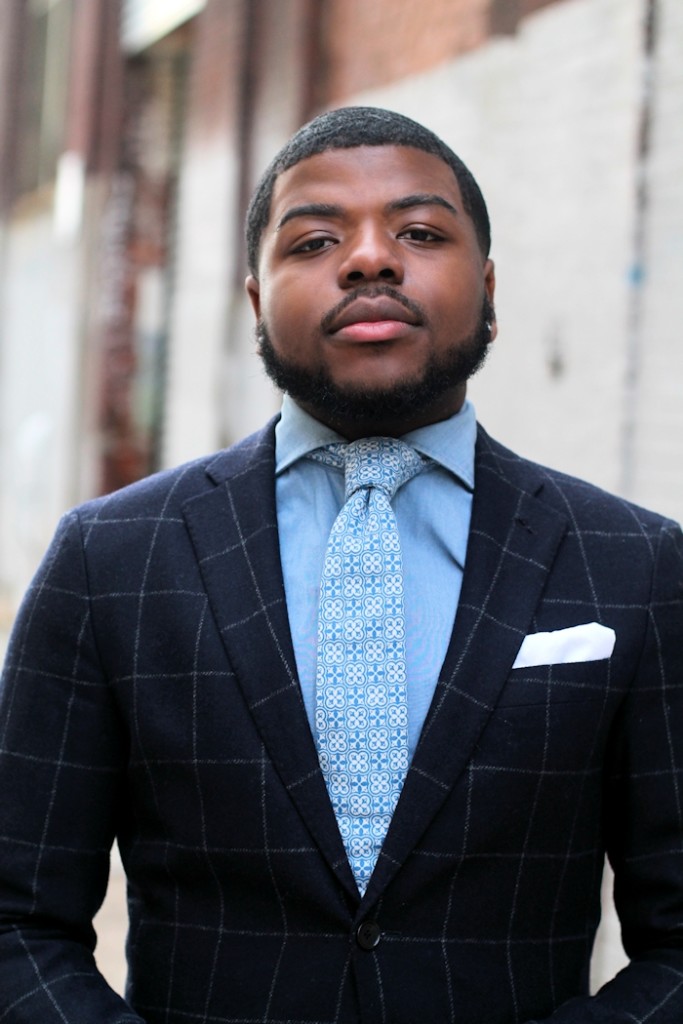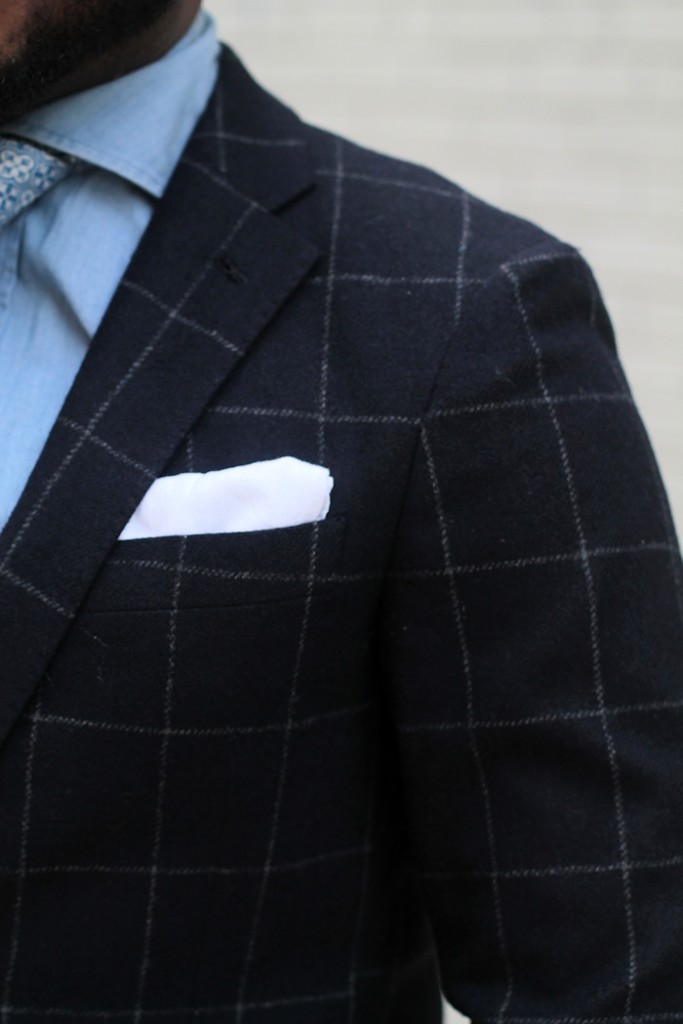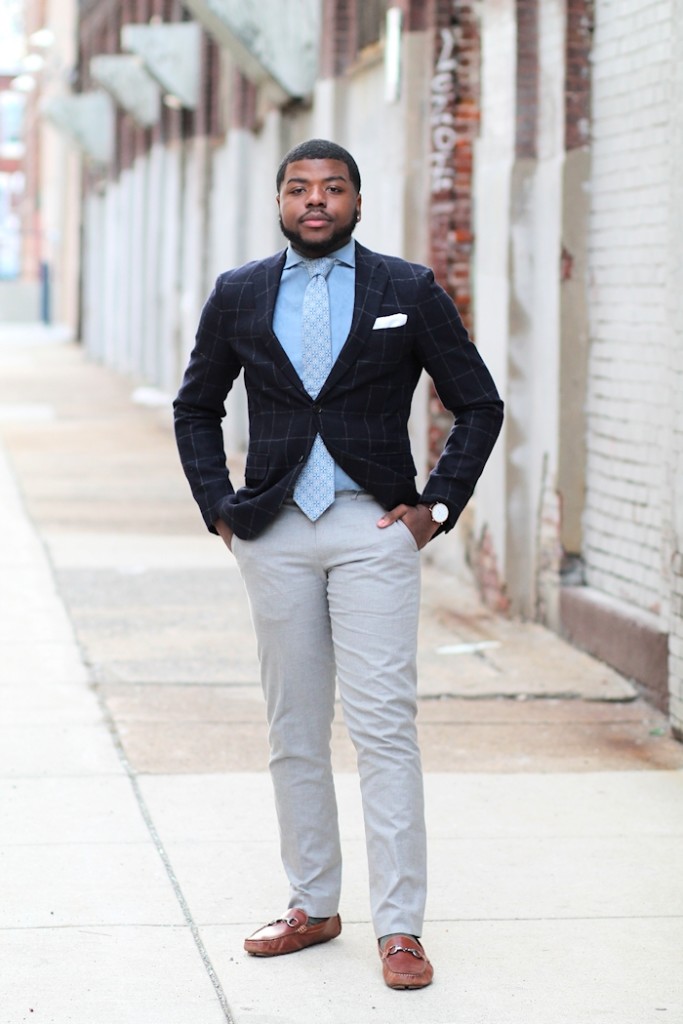 What He Wore
Windowpane Sports Coat: UNIQLO
Shirt: Suit Supply
Tie: Elegant Erkél
Pants: J. Crew
Shoes: Suit Supply
Without a doubt, the modern sports jacket is a staple in men's fashion. It's versatile enough that it can be worn with many looks, including business casual and semi-formal.
Here, Nicholas went for the latter in his business appropriate outfit. He paired a windowpane, navy sports coat with a light blue dress shirt button and khaki dress pants. To accessorize this look, he donned a printed necktie tie and lapel. Remember, it's all in the subtle details.
So how do you feel about this particular look? Feel free to share with us in the comments section below!