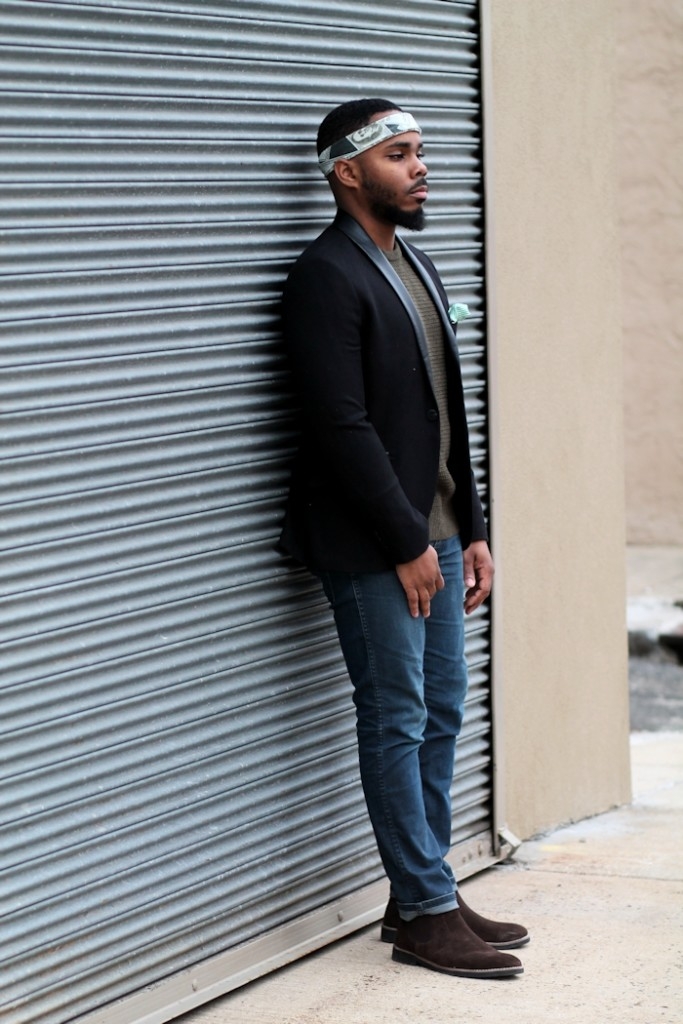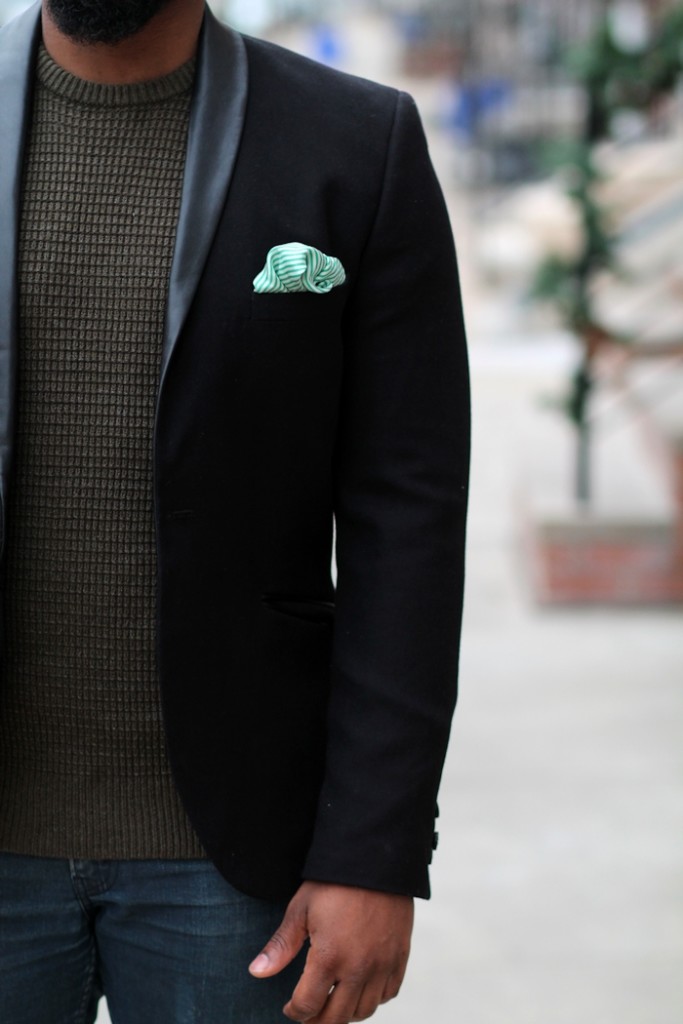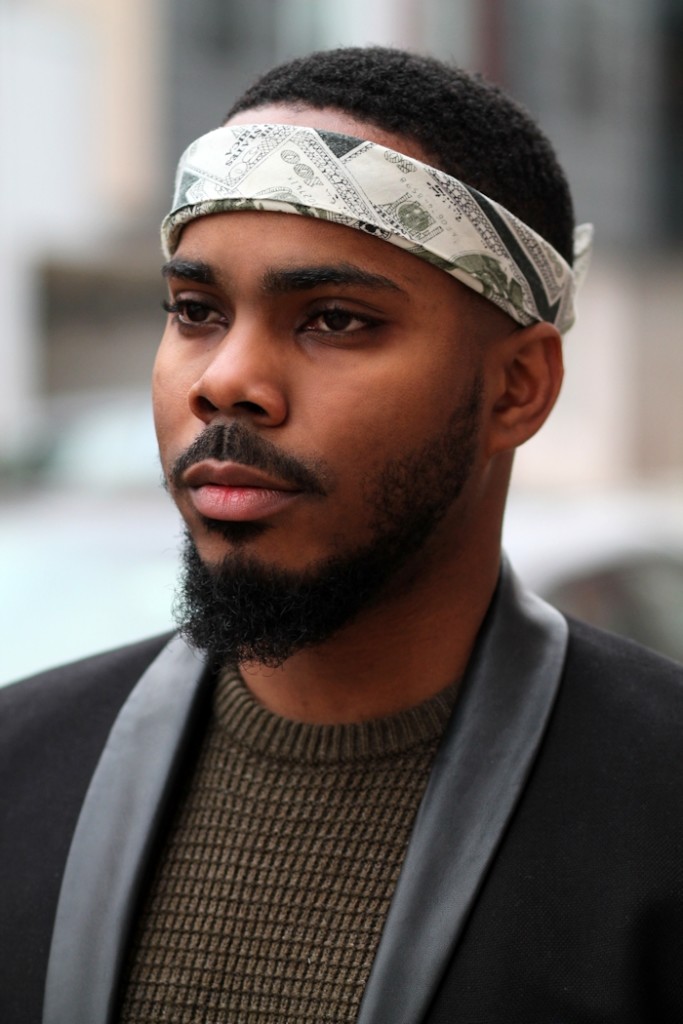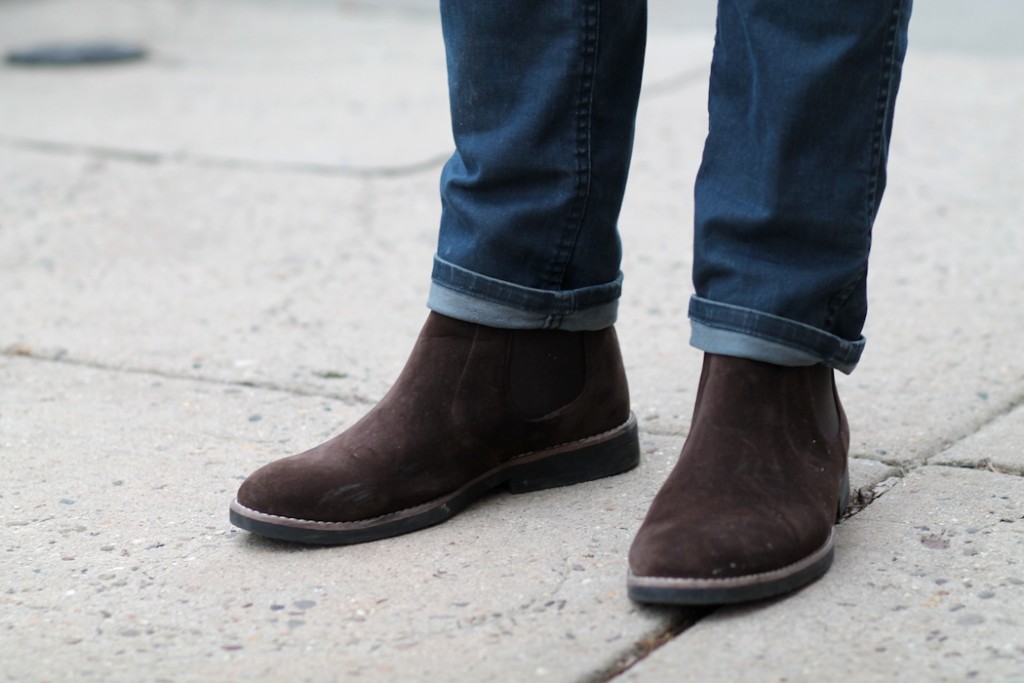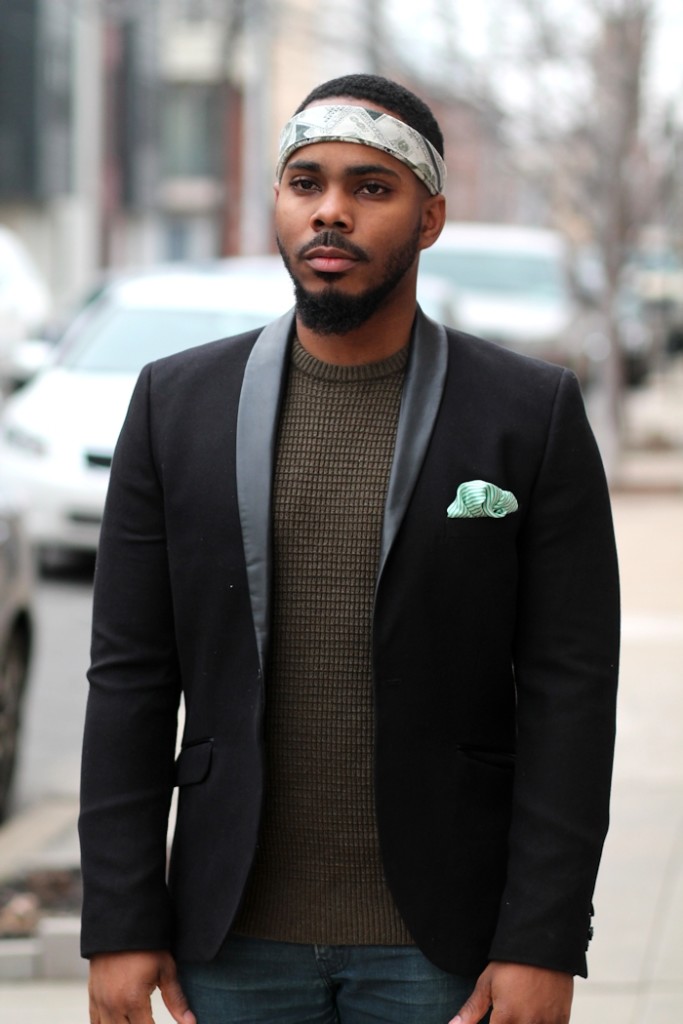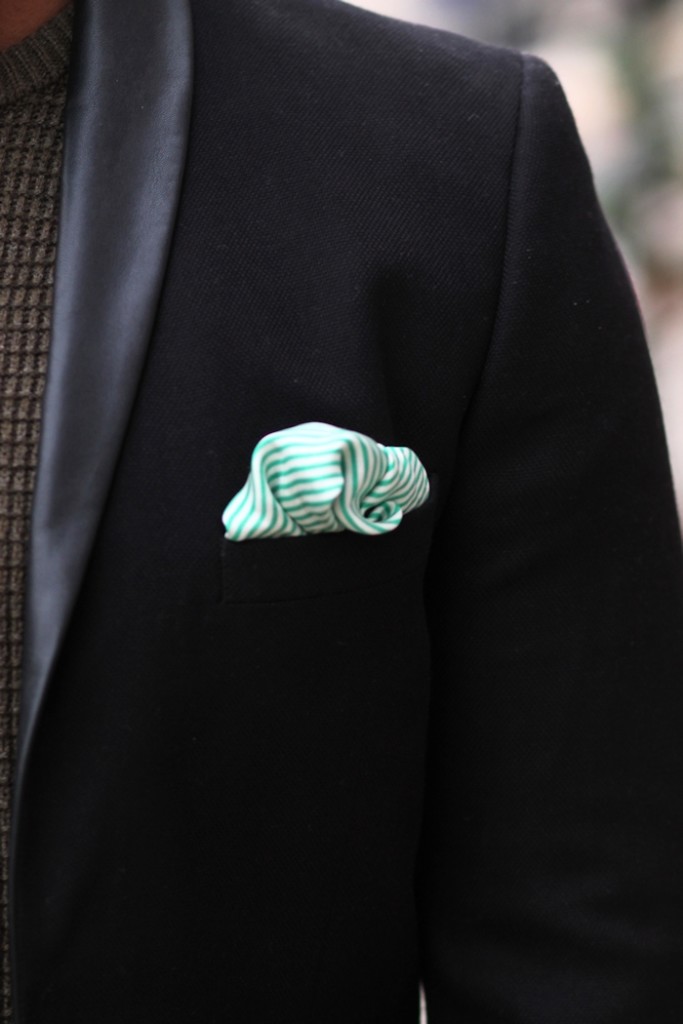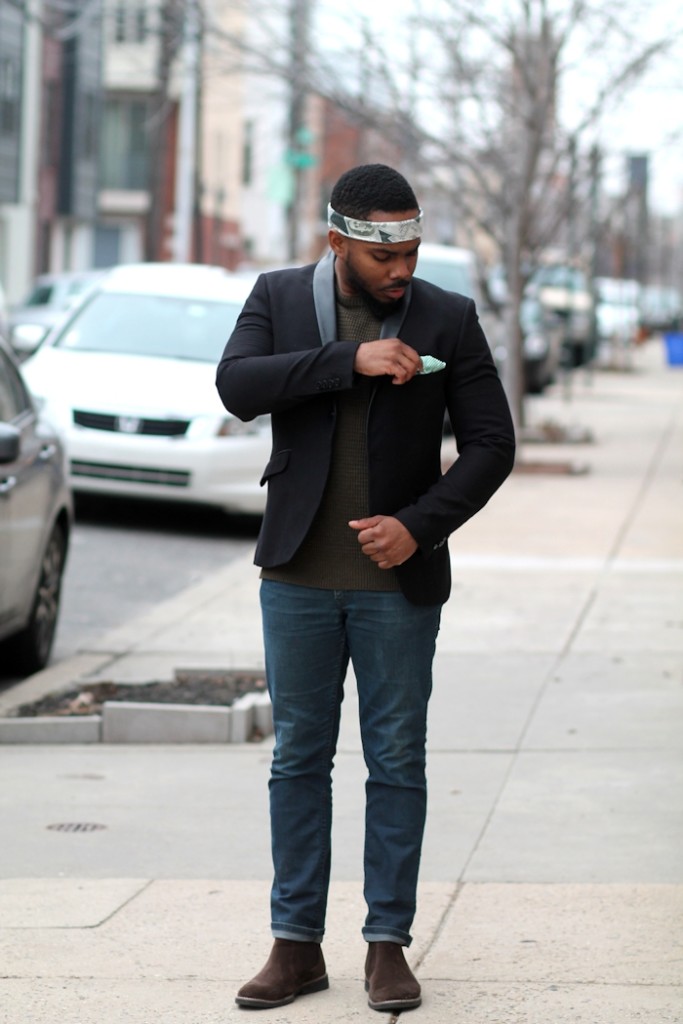 What He Wore
Blazer: Macy's
Sweater: Primark
Jeans: Levis
Chelsea Boots: Primark
Handkerchief: Macy's
In this new age of fashion and personal style, dressed down formal attire is all the wave. Your favorite classic menswear pieces are being mixed with non-formal wear, or even street wear pieces.
Here, Jordan shows us how to dress down a tuxedo jacket. Today, he rocked his jacket with an olive green sweater and denim jeans.
For his footwear, Jordan chose the ever popular Chelsea boot. To accessorize, he added the touch of a baby blue lapel and donned a printed bandana for a little urban flair.
So, how do you feel about this particular outfit? Feel free to share with us in the comments section below.
Thanks for reading!