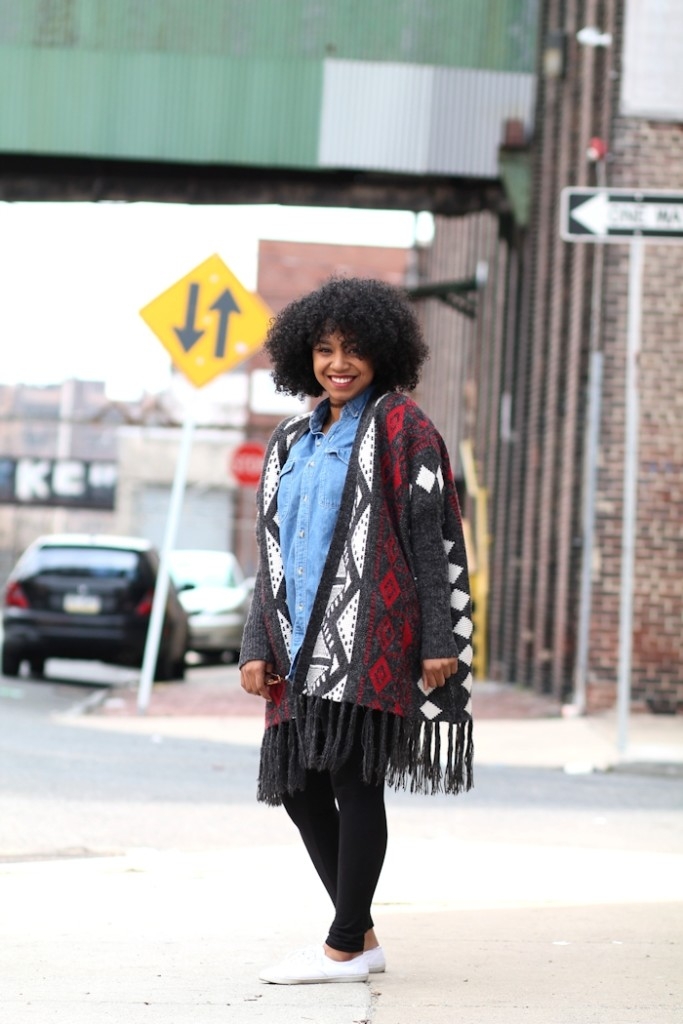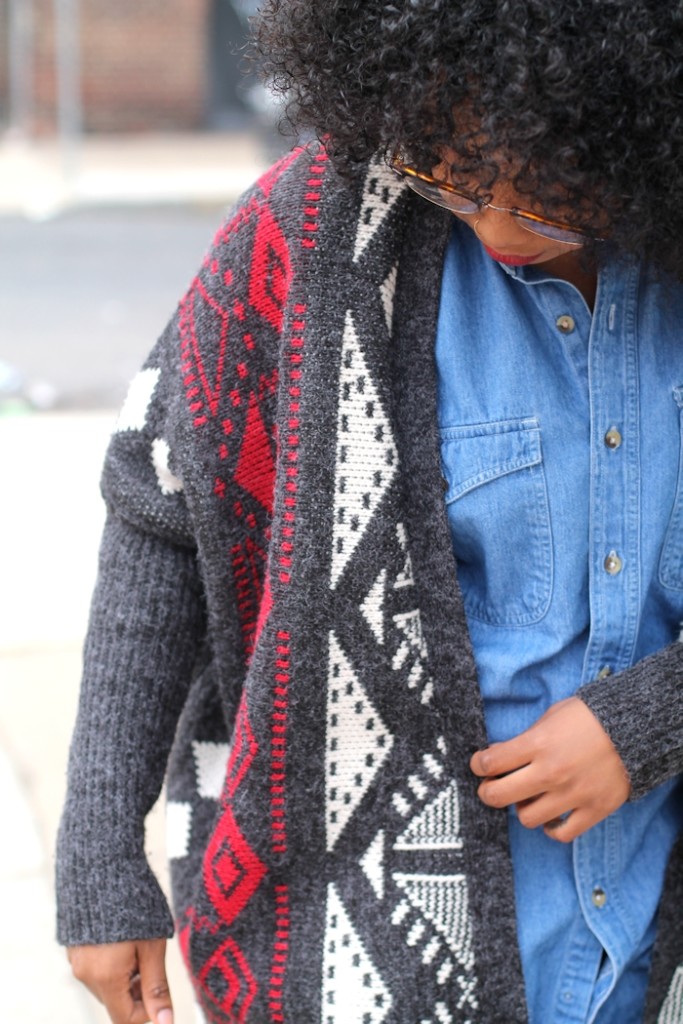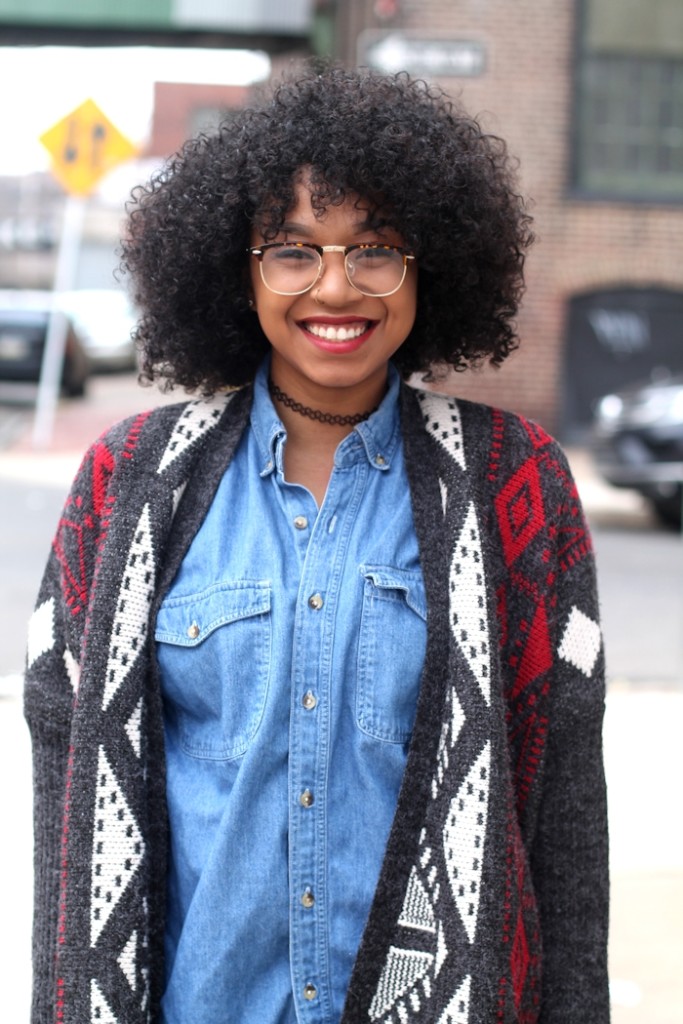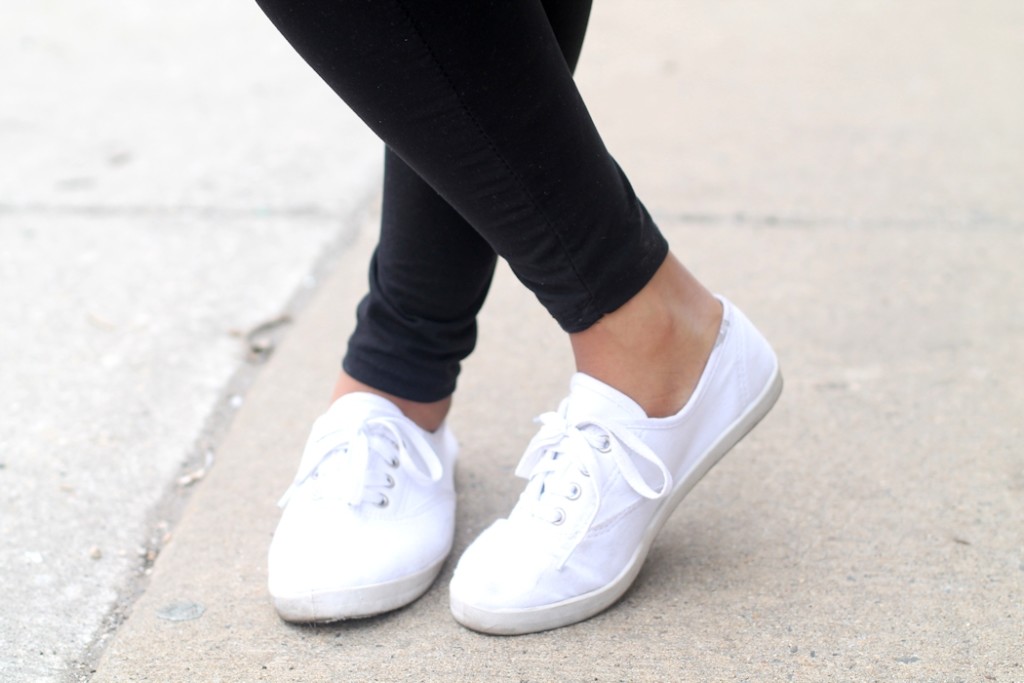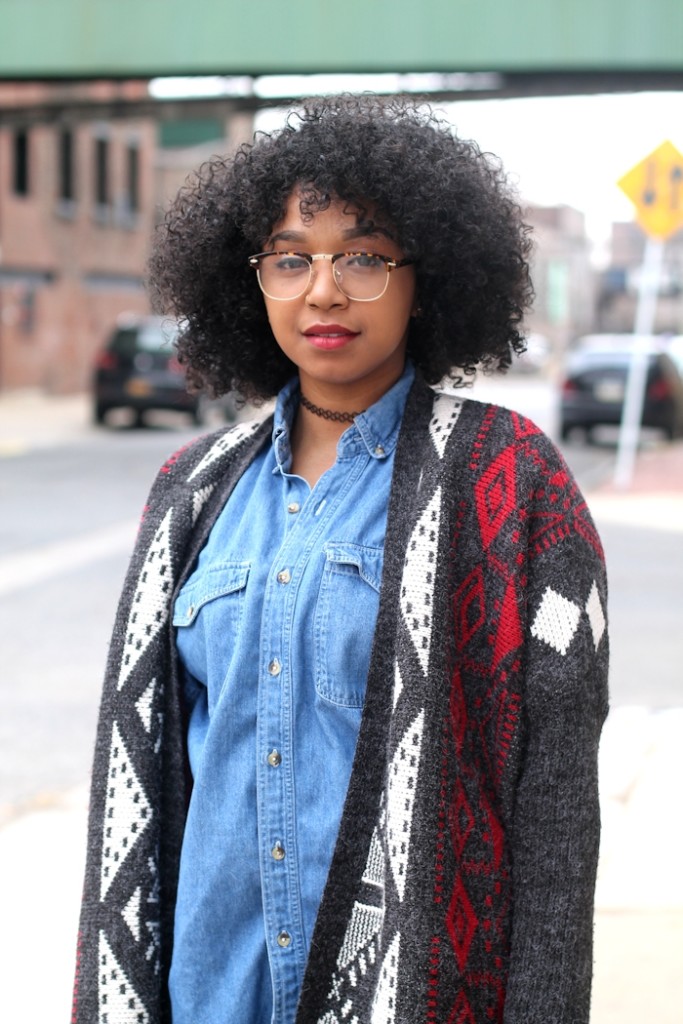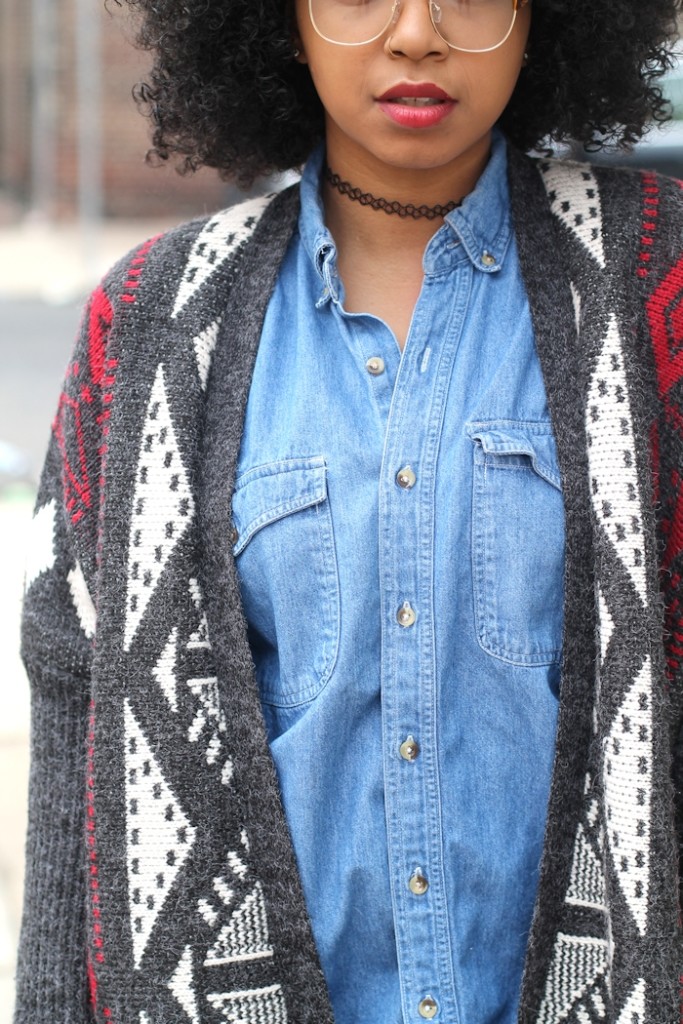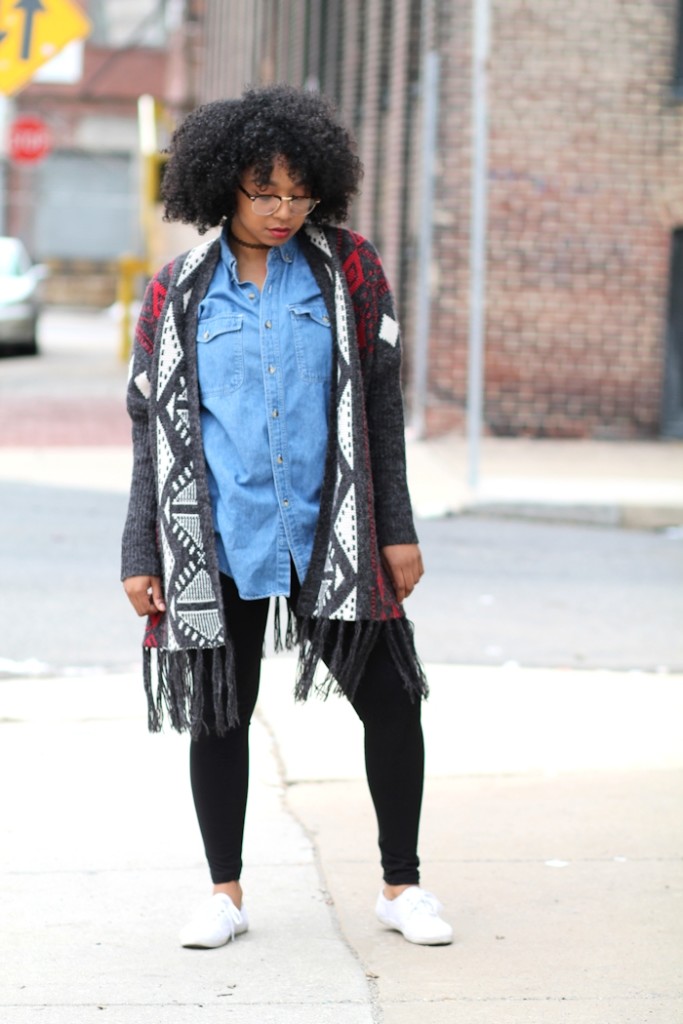 What She Wore
Kimono: Unknown
Shirt: Unknown
Leggings: Unknown
Sneakers: Unknown
Who said that casual wear has to be boring? Here, Brandi shows us how to spice up her every day look with a fun statement piece.
As shown above, Brandi donned a printed, contemporary poncho with a loose-fitting blue buttoned up shirt,  and black stretch pants. The denim mixed with the tribal prints add for a nice touch. It's like a desert look in the city! Brandi also accessorized with the trendy readers, as eye-wear.
Looking for a poncho, head over to Forever21. Since it's getting a little warm outside, you should be able to find one on the clearance rack.
So, how do you feel about this look? Feel free to comment in the section below.