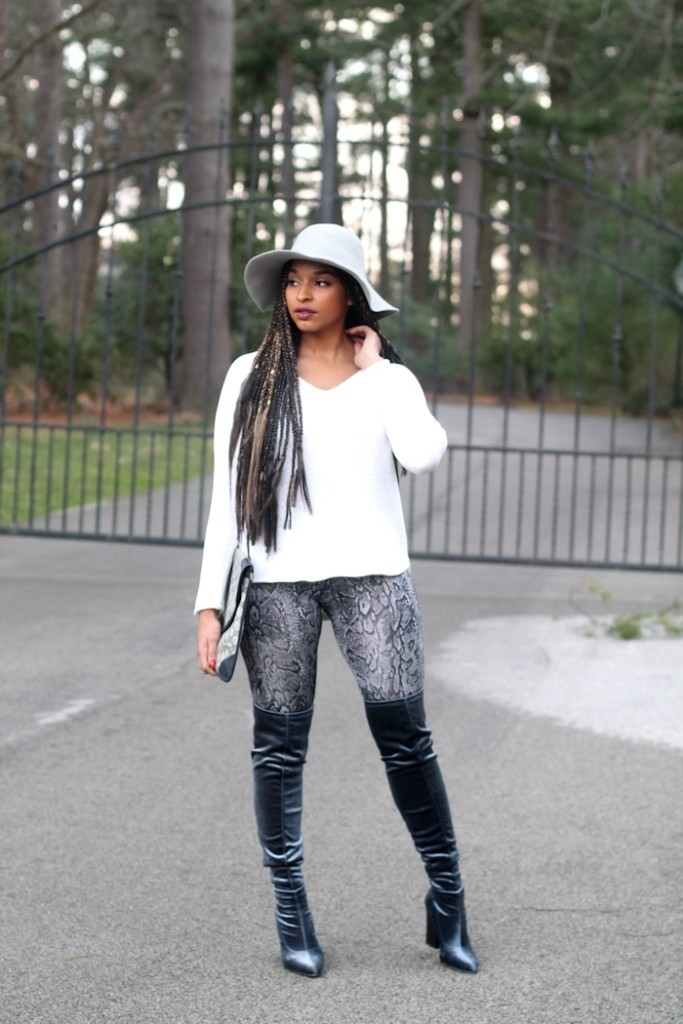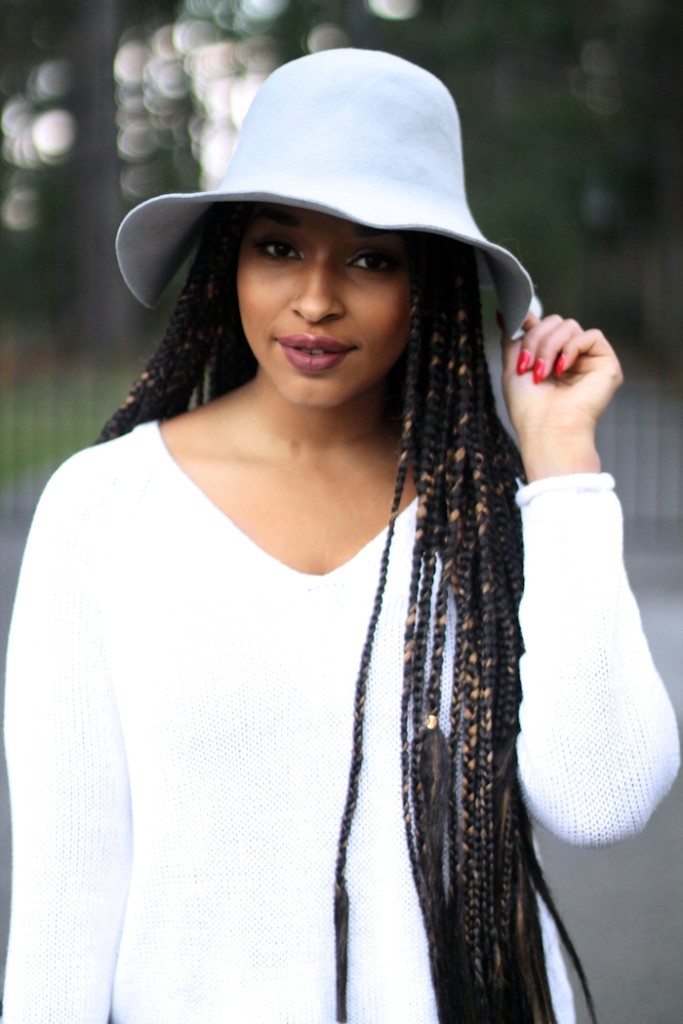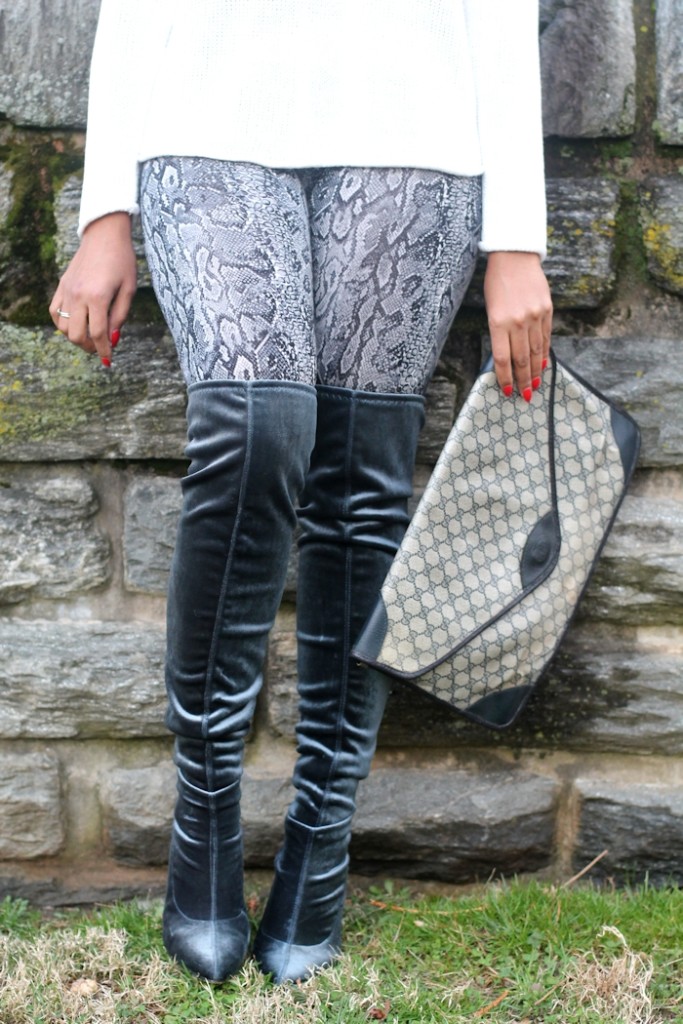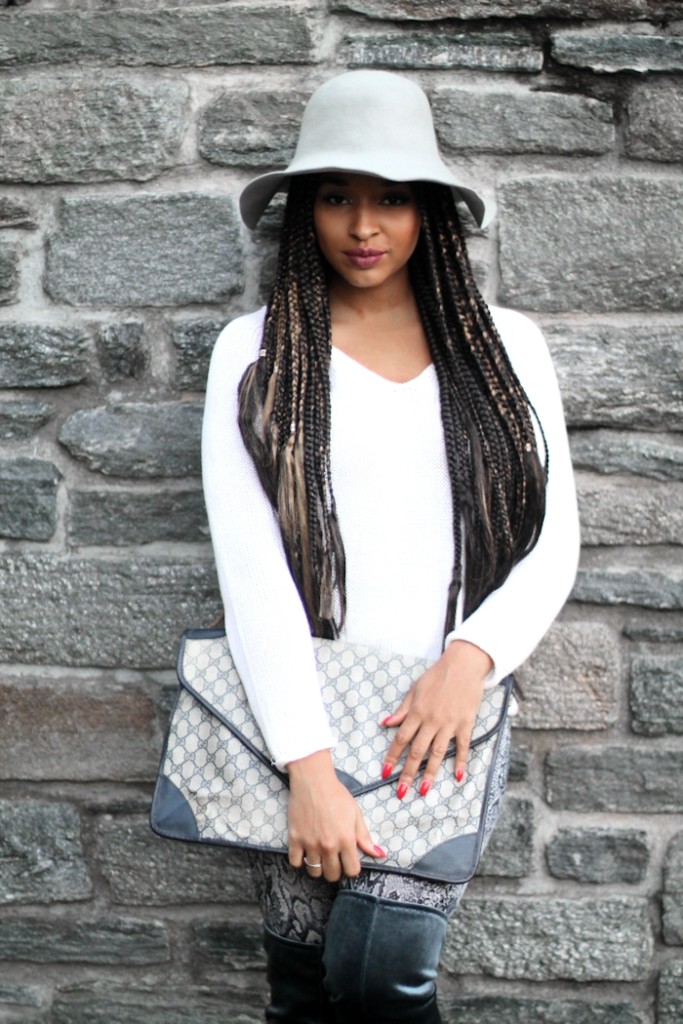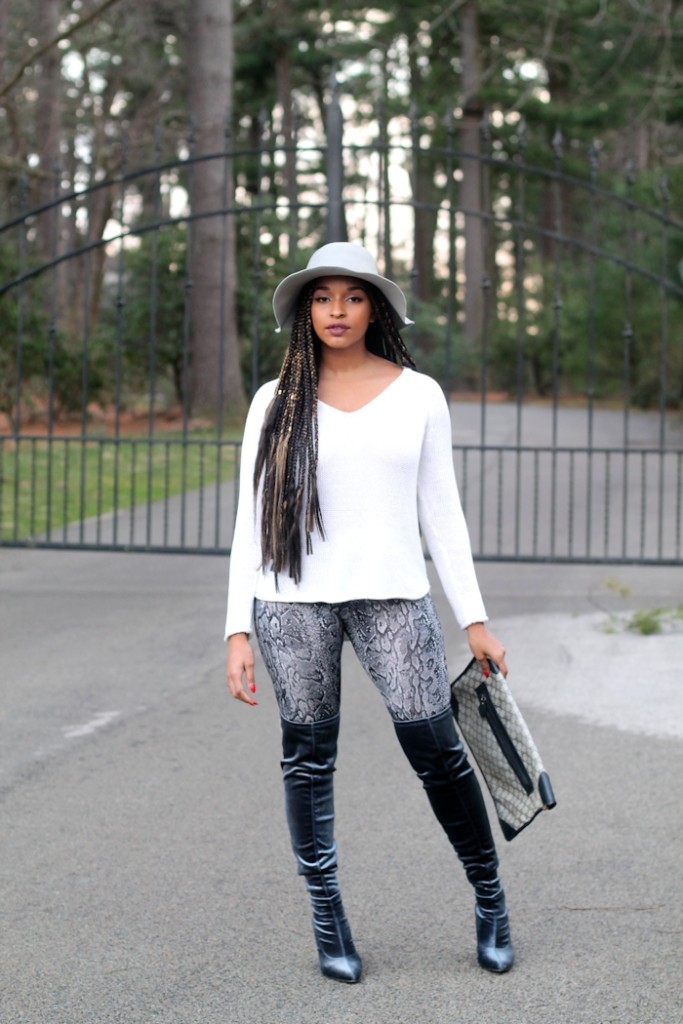 What She Wore
Pants: BCBG
Sweater: H&M
Boots: YOOX
"I've always been told that I have a unique style, which I have grown to become proud of. After all, why fit in when you can stand out? Unlike many, my basics are prints and one of my favorites is snakeskin. Every season I am purchasing a pair of snakeskin shoes, pants, or a shirt. I have held onto this BCBG pair since college, I knew they would come back in style, remixing them for the 2017 transitional weather season!" – Dyandra Raye
If you are the girl that can't resist statement pieces, why not try a pair of snakeskin pants. Snakeskin?! That's a thing? Yes! Out of all the animal and reptile prints on the fashion market, snakeskin is quite underused. Considered sexy yet sophisticated, snakeskin prints are imprinted on leather based surfaces, adding an illusion of texture.
For this post, Dyandra Raye rocks a pair of snakeskin pants from her spring collection.
Worn with a pair of knee high suede boots and an over-sized white sweater, these snakeskin pants are a perfect balance between style and comfort. The light weight stretchy material act as the perfect substitute for leggings or spandex. Once the over the knee boots are added to the mix, it's party time! The blue undertones compliment the snakeskin print quite well.