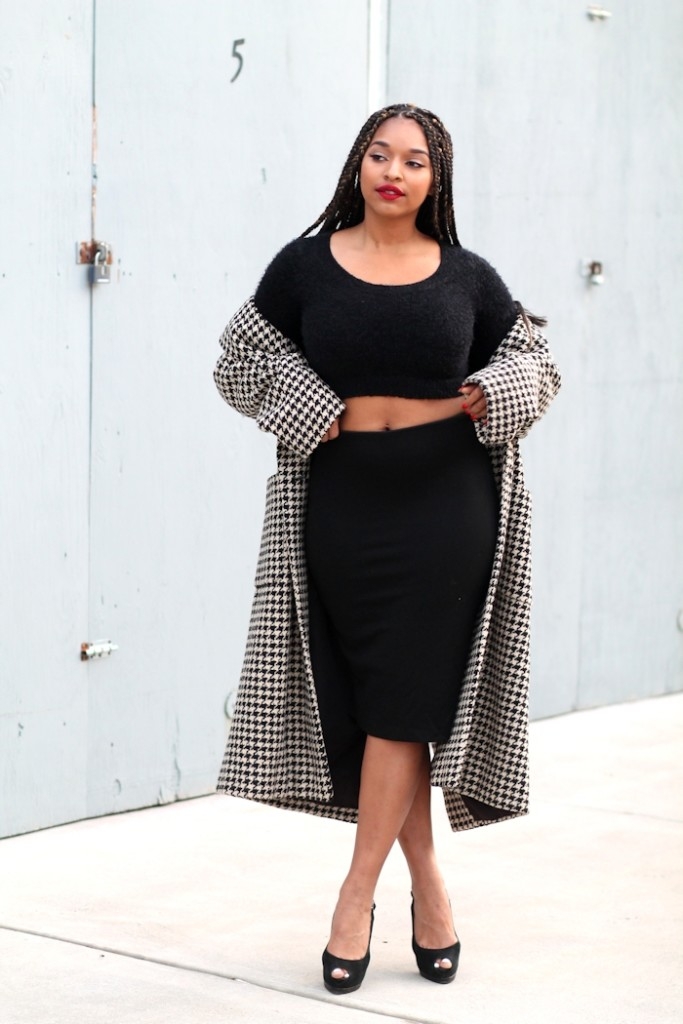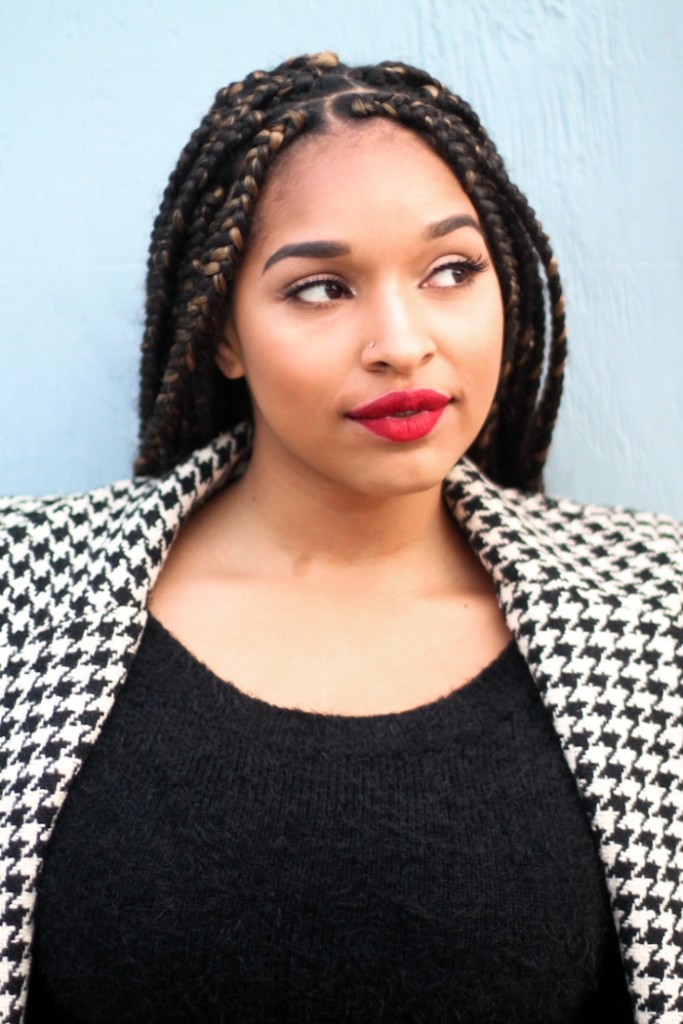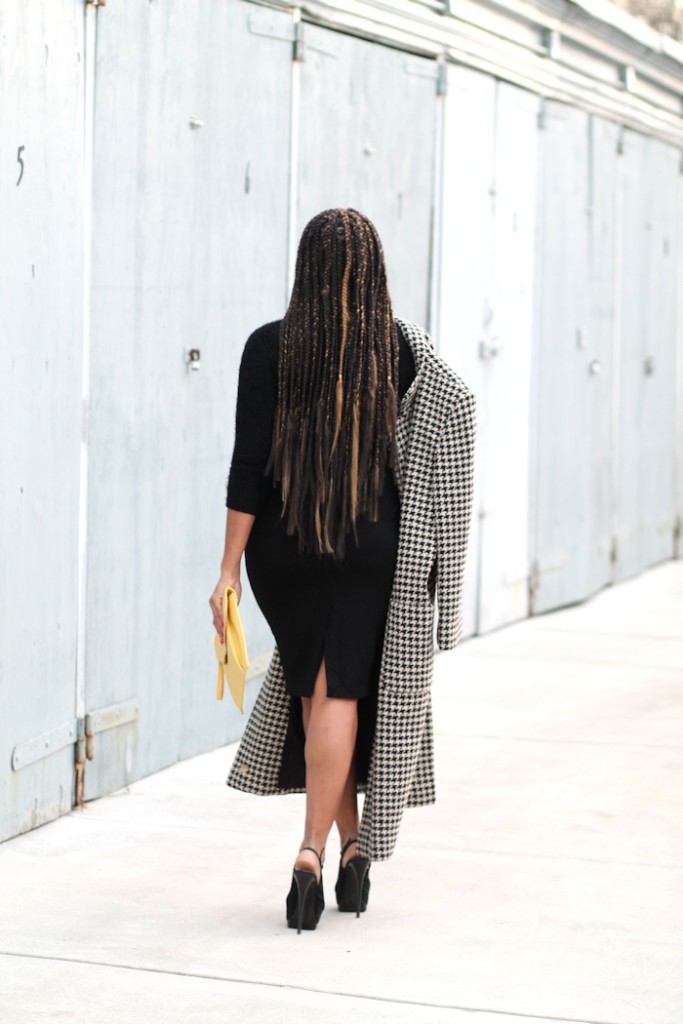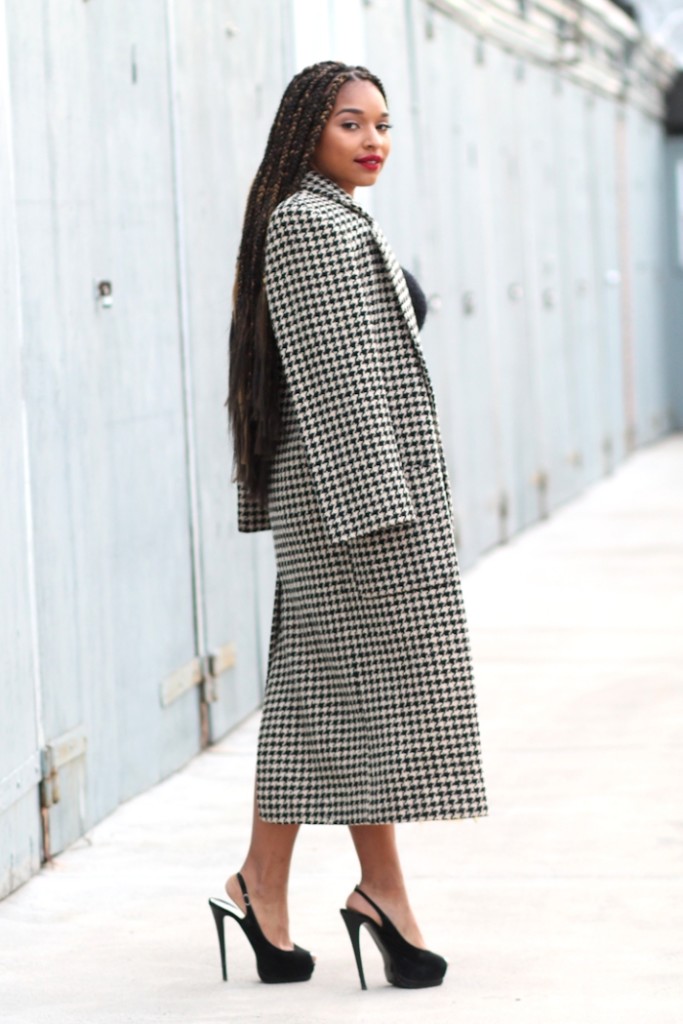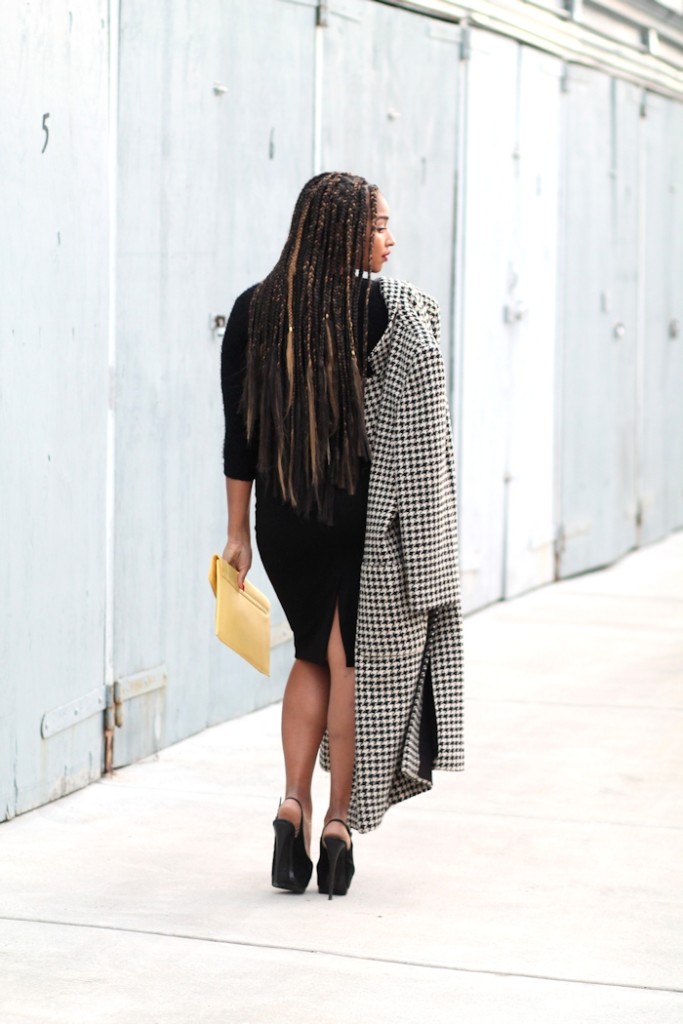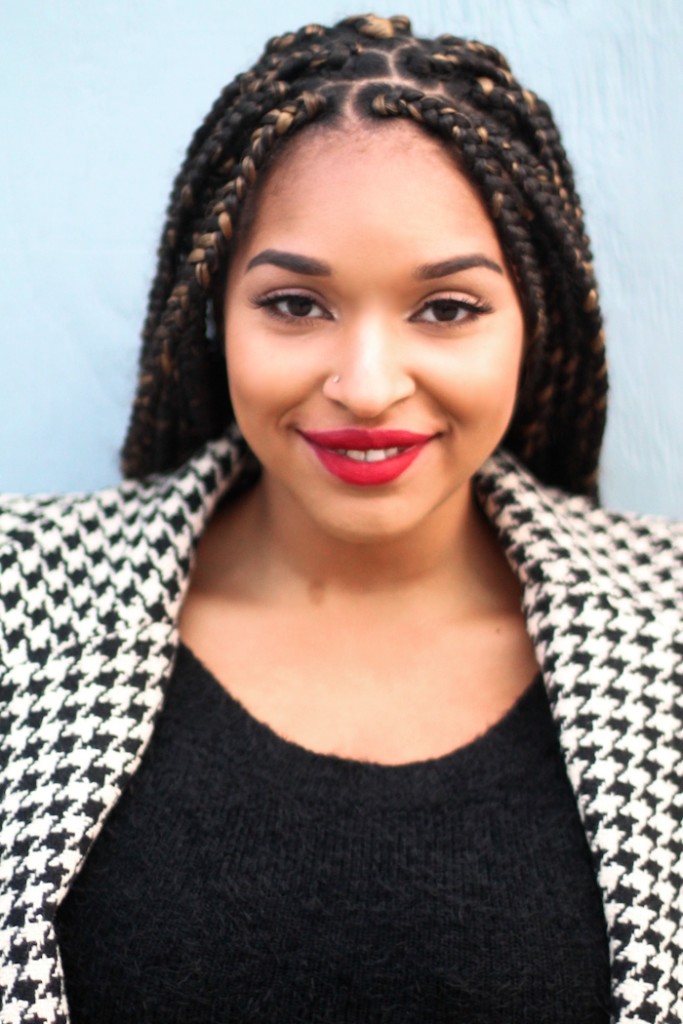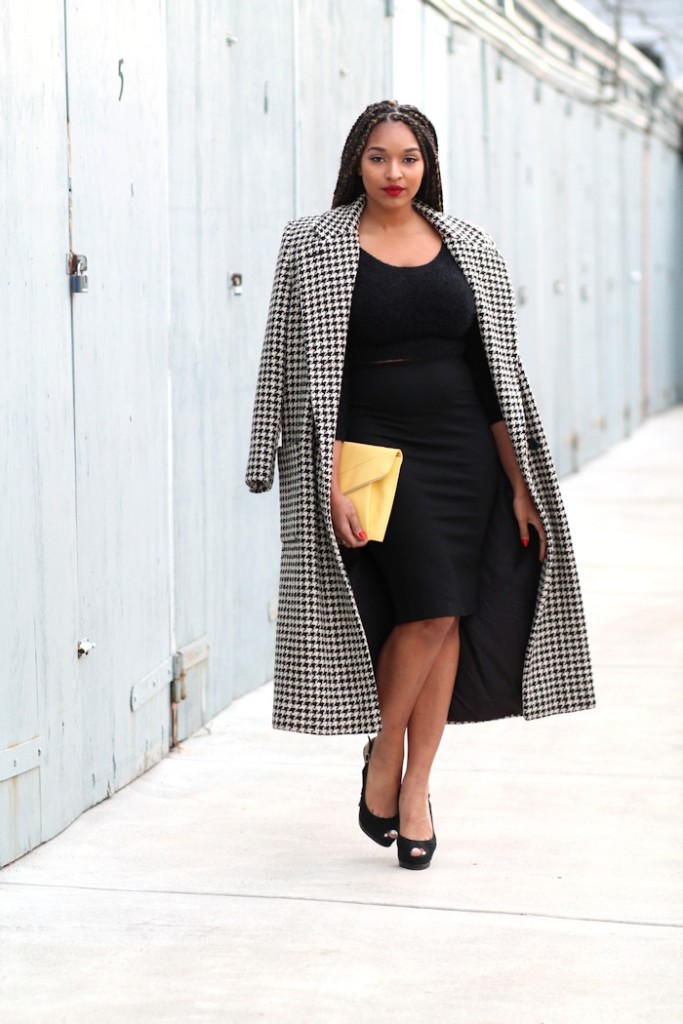 What She Wore
Coat: Bargain Thrift Center
Sweater: Solemio
Skirt: H&M
Shoes: Giuseppe Zanotti
As you already know, we are truly in the midst of a transitional period. Our afternoons are becoming warmer for longer periods of time, while are evenings are still quite chilly. So, if you are headed out after 5, be sure to stay snug in your favorite wool coat.
Here, our favorite stylist, Dyandra Raye, shows us how to style a black and white houndstooth coat. Purchased for $25, it looks great when dressed up with other contemporary pieces.
Examining further, Dyandra Raye wore a cropped sweater and midi skirt under her coat, giving us that NYC flavor! Remember, black on black is the safest way to go, especially if you want to elevate your look.
For a little pop of color, Dyandra Raye added her yellow clutch to the mix.
So, how do you feel about this particular look? Feel free to share in the comments section below. Thanks for reading!