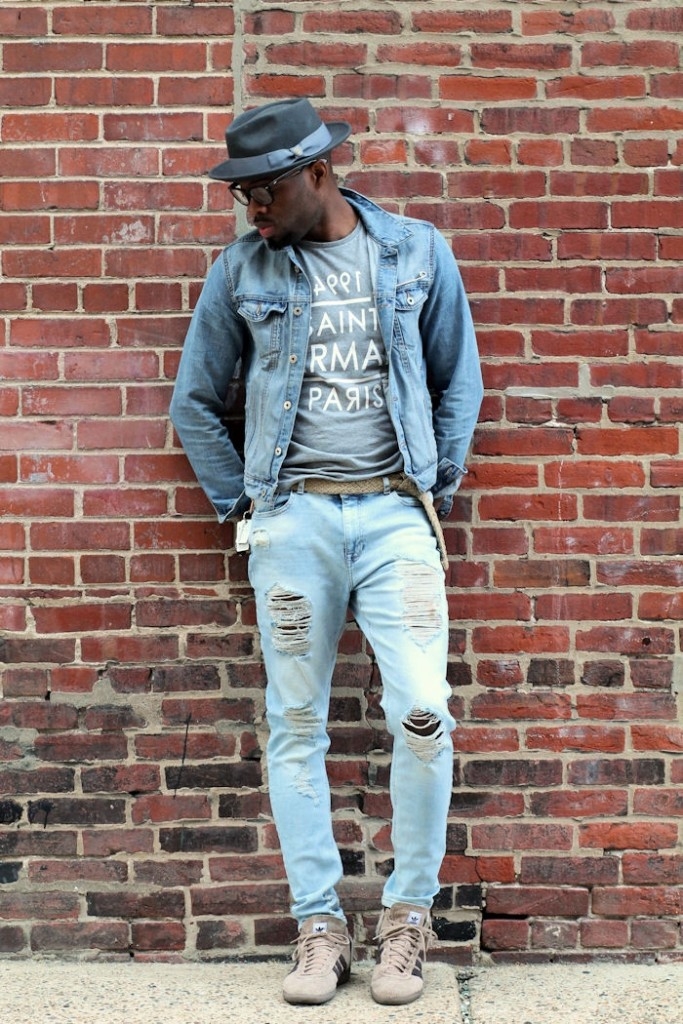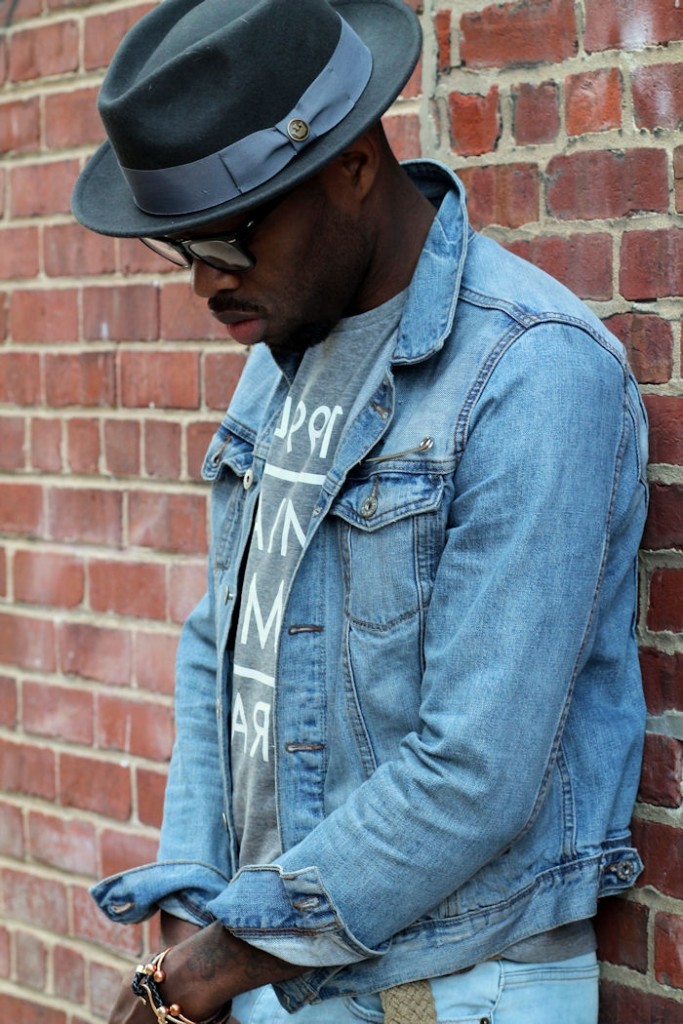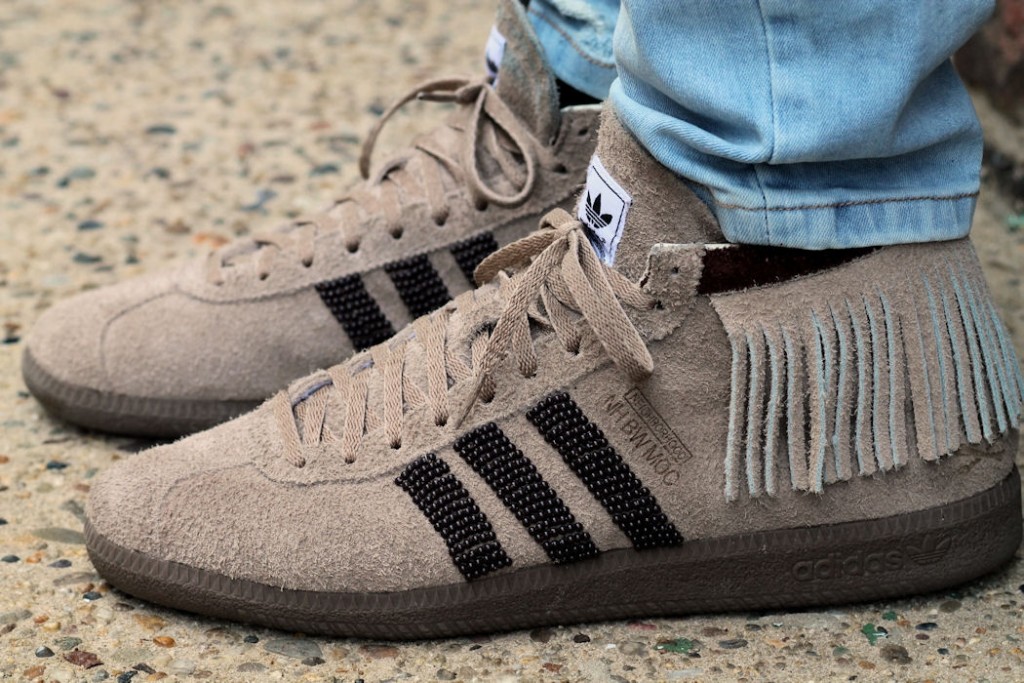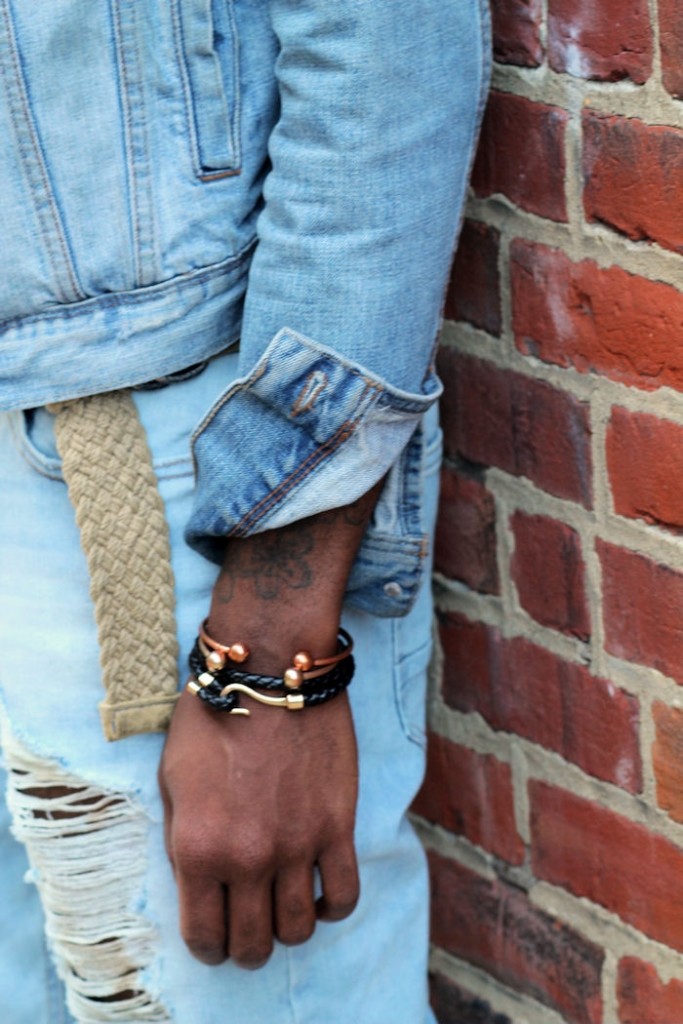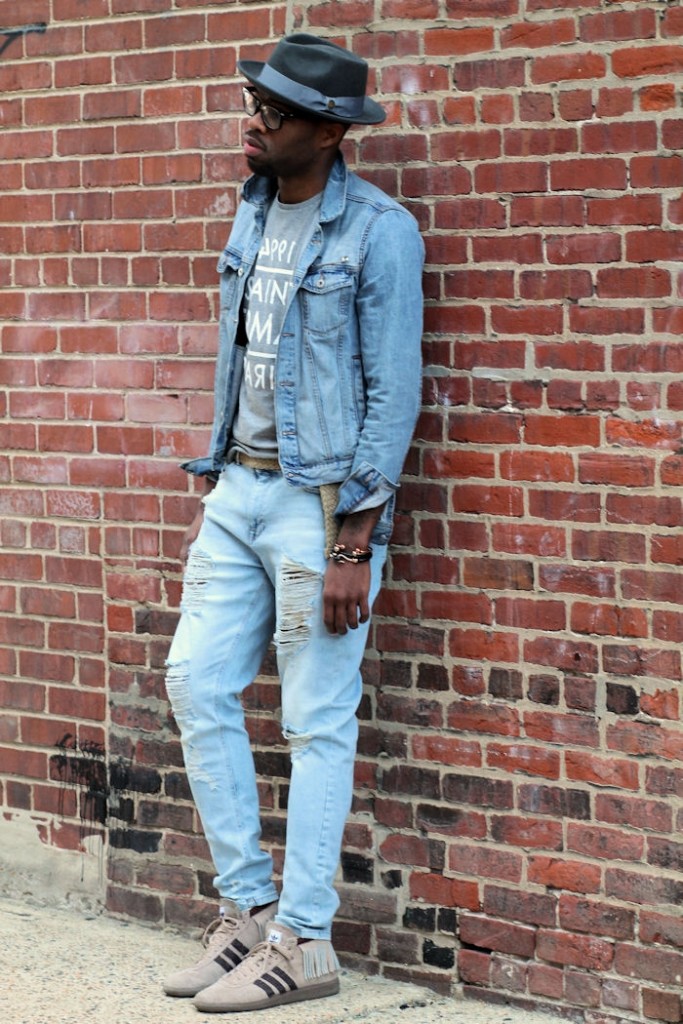 Denim Jacket: H&M |
Jeans: PRIMARK |
Graphic Tee: PRIMARK |
Sneakers: Adidas |
Hat: Goorin Blues
Double denim is a look we can get behind. It not only screams spring time, but it's retro, and can spruce up a simple look. Today, our friend Vincent Marc decided to show us his take on the trend.
The denim jacket he chose was of a darker hue, which is important in the double denim look. Remember, when experimenting with a variety of washes, dark and light shades make for better contrast.
For the lower half, he went with a lighter wash pair of denim jeans.
He finished off his look with a pair of moccasin inspired sneakers. These NEIGHBORHOOD x Adidas Originals are fully suede, with a fringe detailing around the cuff. They look great with this look!
So how do you like this particular outfit? Feel free to share with us the comments section below.
Thanks for reading!