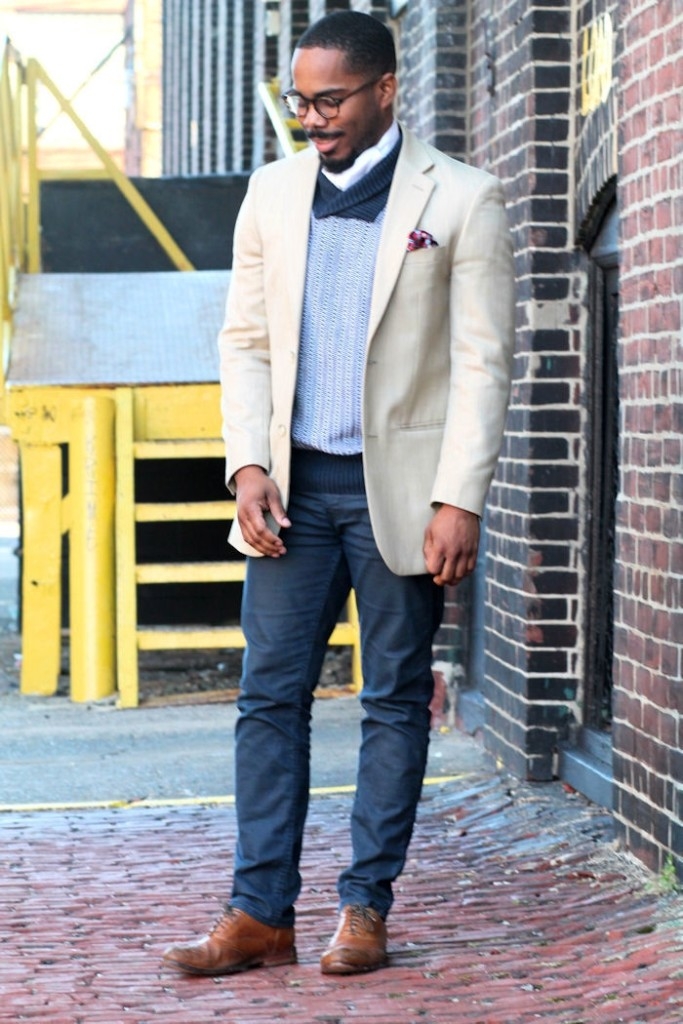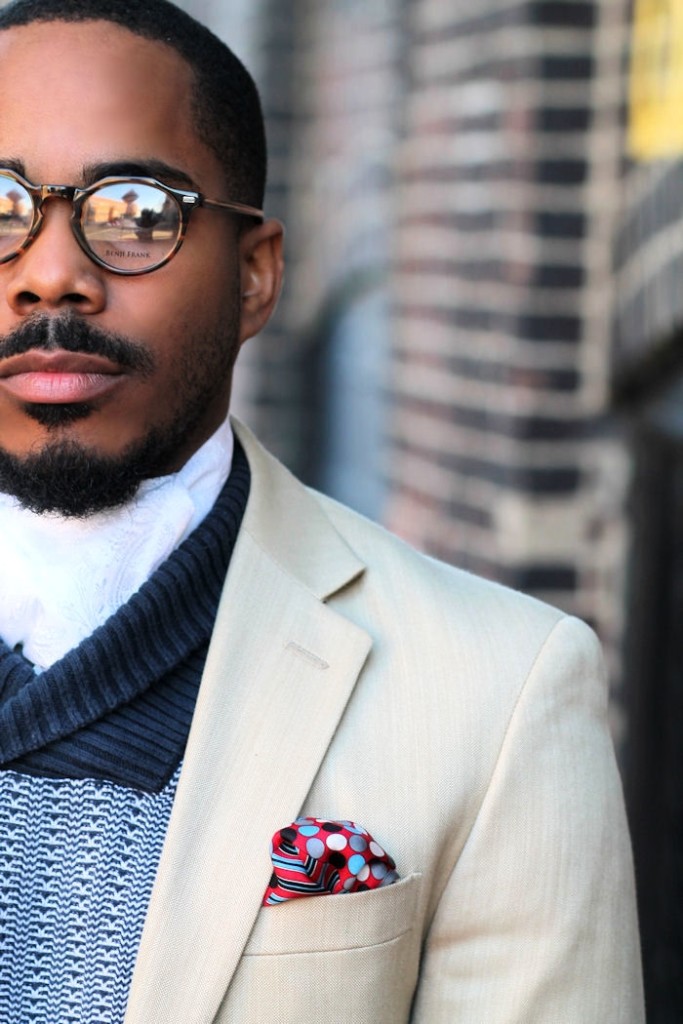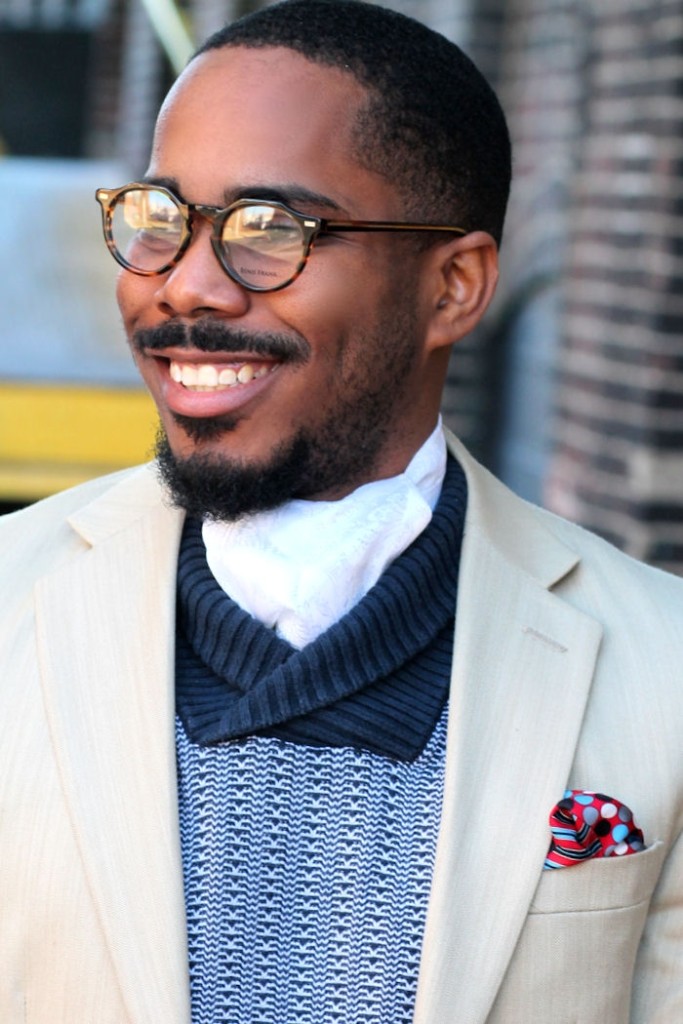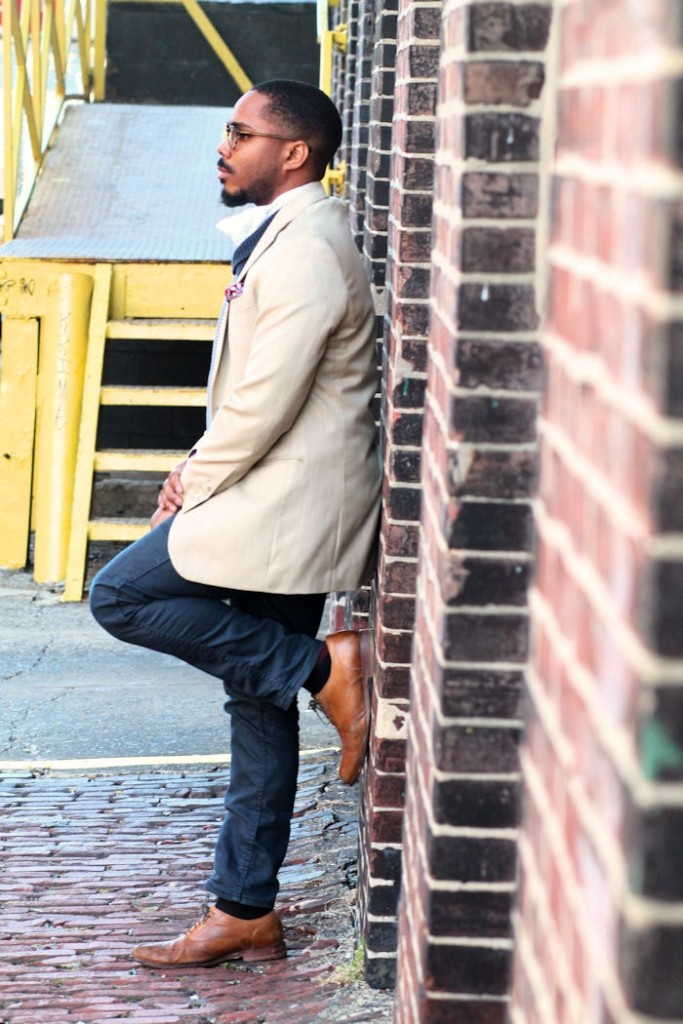 Ascot: Neiman Marcus | Blazer: Thrifted |
Sweater: Express | Jeans: Levis |
Shoes: Cole Hann | Handkerchief: Macys
Jordan is back on the blog to show off his latest spring look. The last time we checked in with him, Jordan was busy tackling the harsh winds in a thrifted, fur jacket.
Today, is a different story. For this week's individual style feature, Jordan decided to wear an after five look. This look consists of a khaki blazer, sweater, denim jeans, and a  pair of leather shoes.
We love how Jordan further accessorized his look with an ascot tie and handkerchief.
Ascot? Remember the orange, scarf looking accessory Fred wore from the Adventures of Scooby Doo? In the world of fashion, this little item is called an ascot. Created from a solid color or printed silk material, this tie is the perfect accessory for an upscale brunch, wedding, or dinner party.
As shown above, Jordan's ascot compliments his outfit quite well. It's silk print adds a nice touch to an already classy look.
So, how do you feel about this particular look? Feel free to share with us in the comments section below.
Thanks for reading!