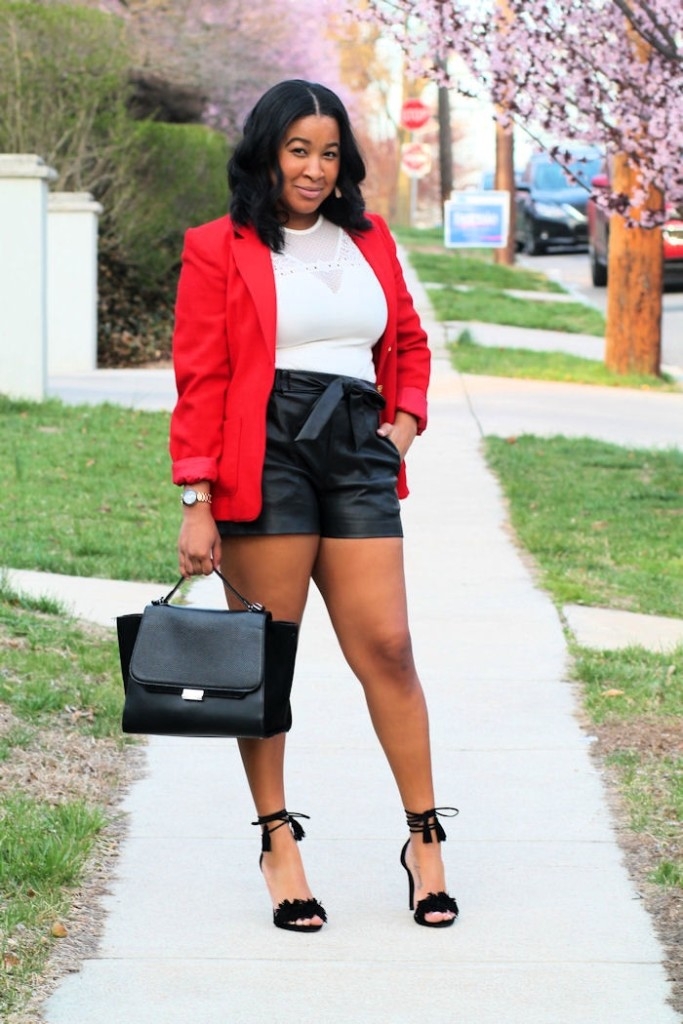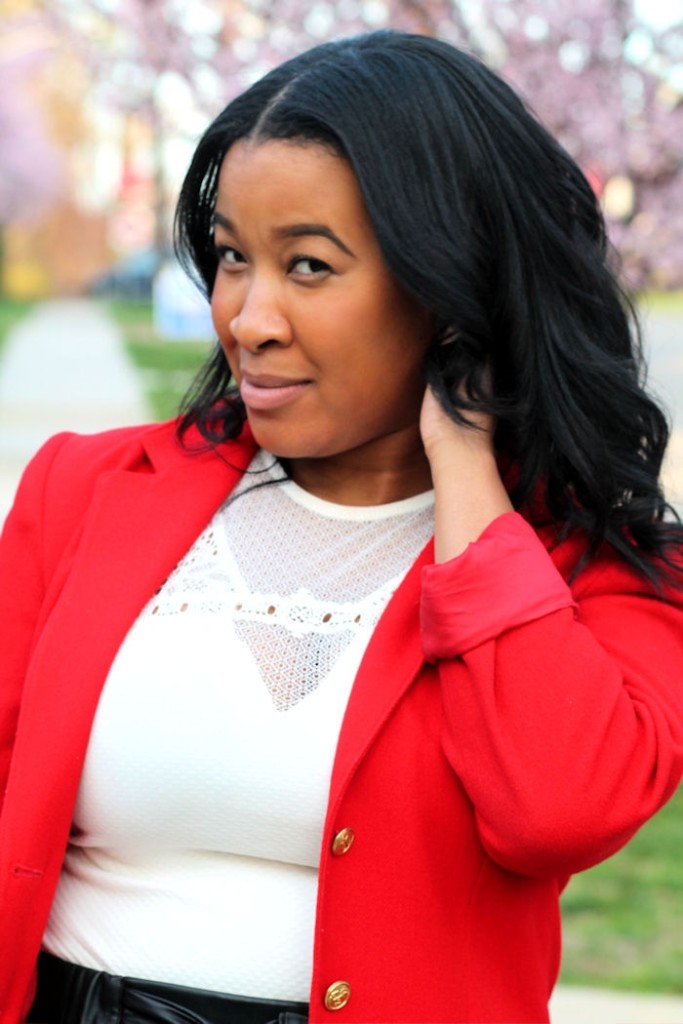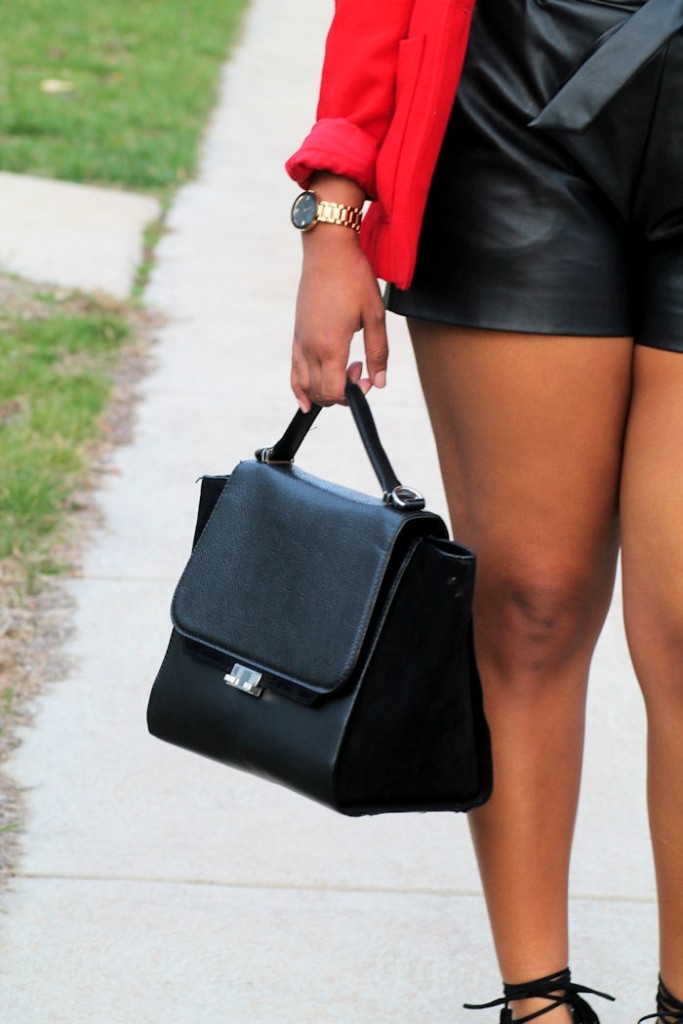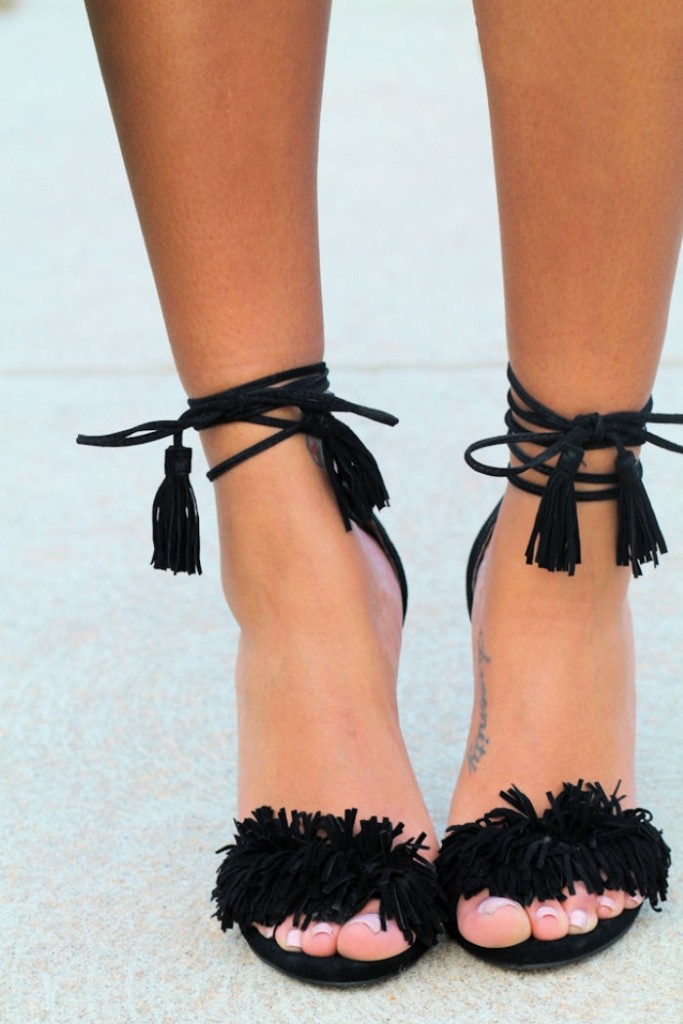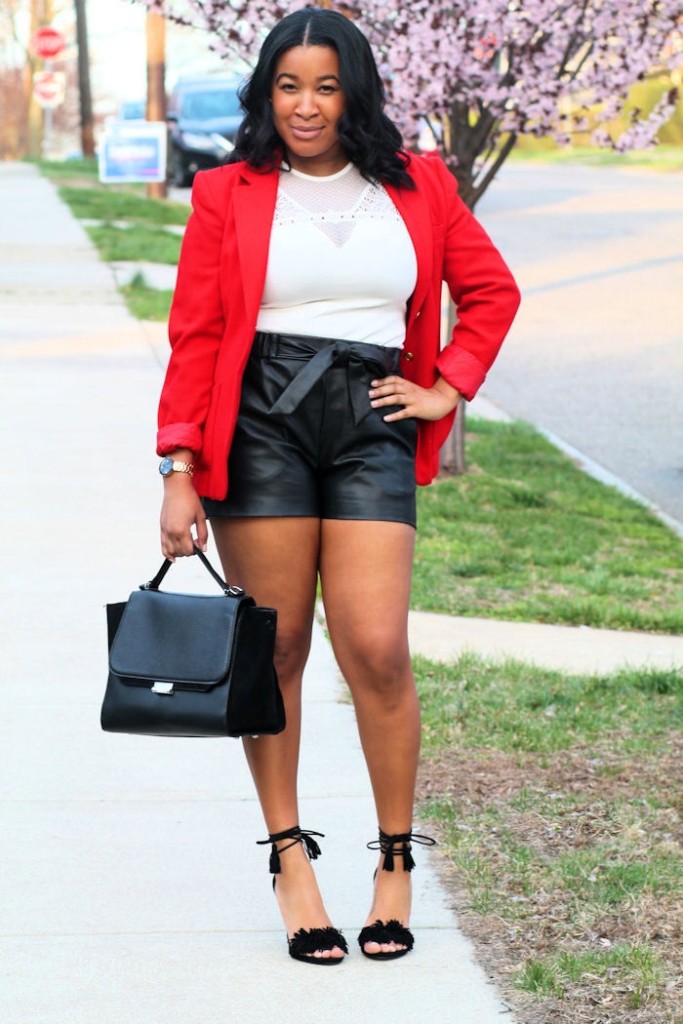 Shorts: Zara | Blazer: Thrifted |
Shirt: H&M | Shoes: Steve Madden
Whether you're spending the evening with someone special or heading to happy hour after work, there's nothing wrong with showing a little skin.
Recently, we had a chance to meet up with our homegirl Kira. The last time we checked in with her, Kira was styling her floral blazer with a matching two piece dress.
Today, it's all about leather. More specifically, leather shorts. Similar to denim, black leather can be worn with almost anything. It's the perfect alternative to casual wear.
For this particular outfit, Kira decided to style her comfy leather shorts with a cute thrifted blazer and top.
This is definitely a very fun, flirty look. Her SASSEY suede lace-up stiletto heels from Steve Madden make a nice addition as well.
So, how do you feel about this particular look? Feel free to share with us in the comments section below.
Thanks for reading!