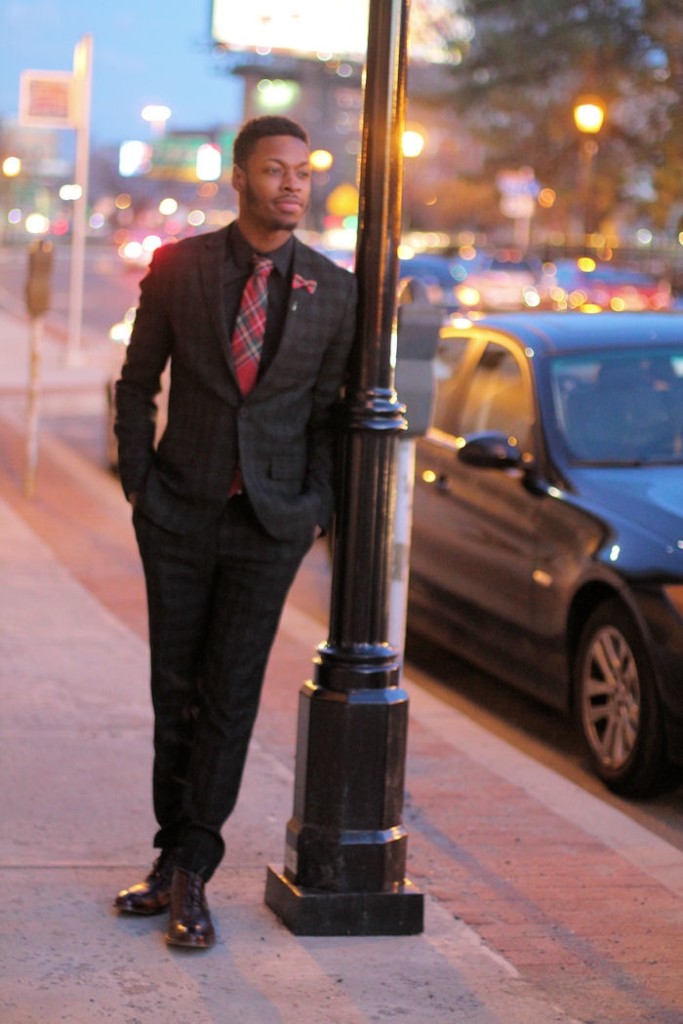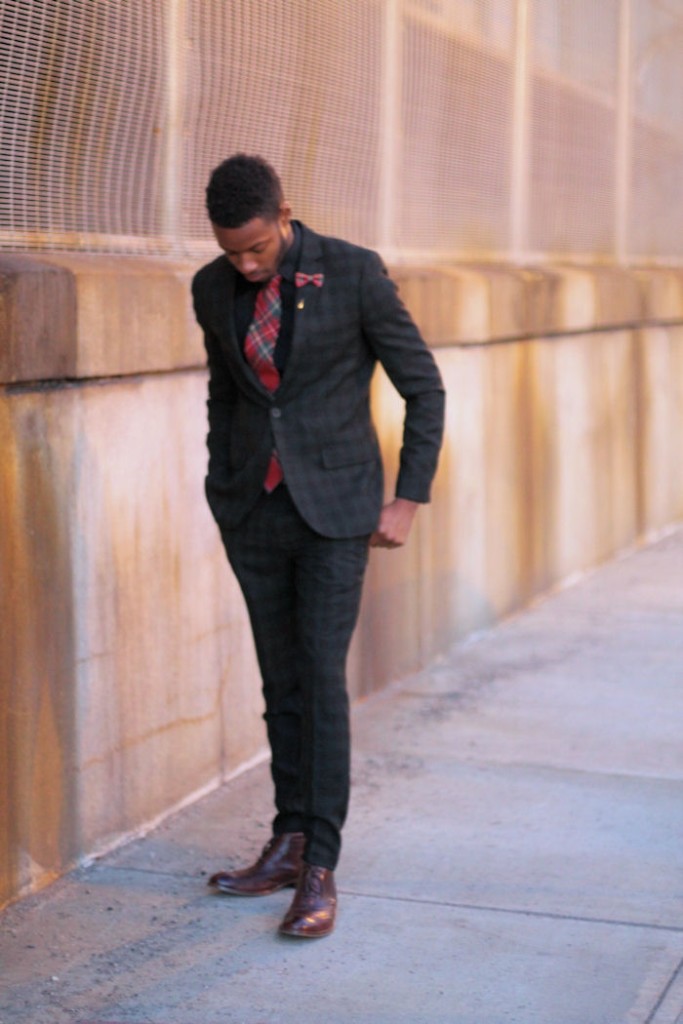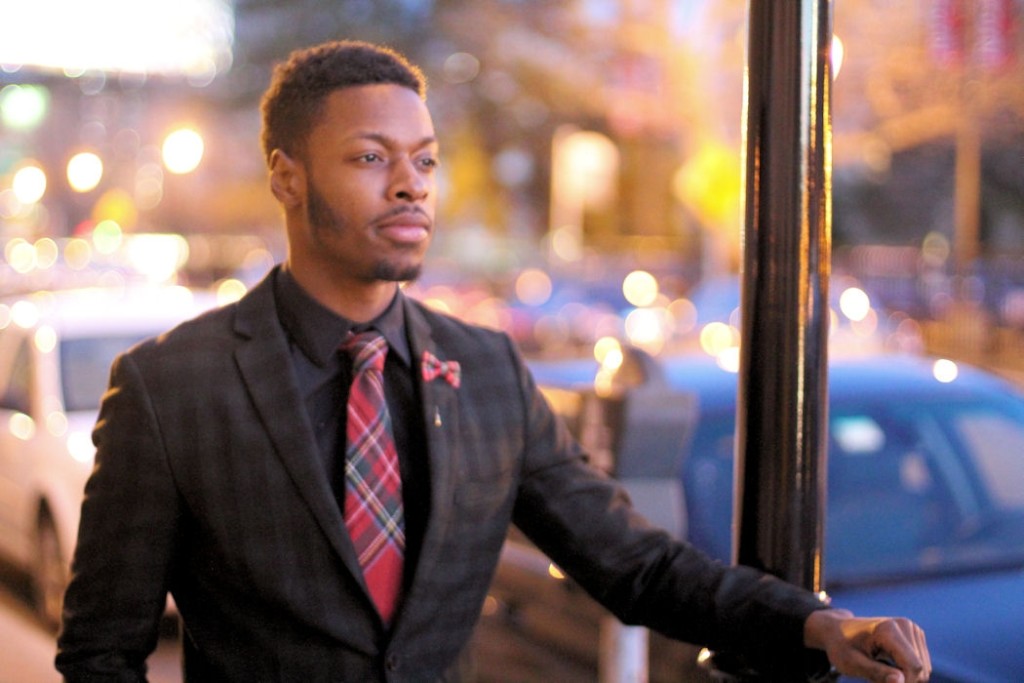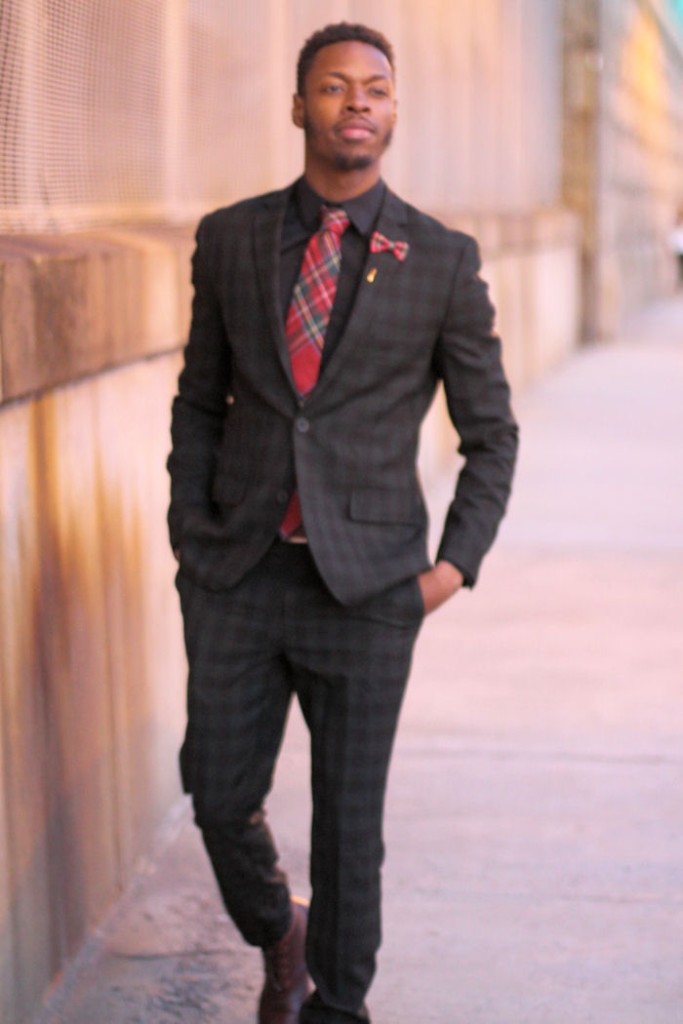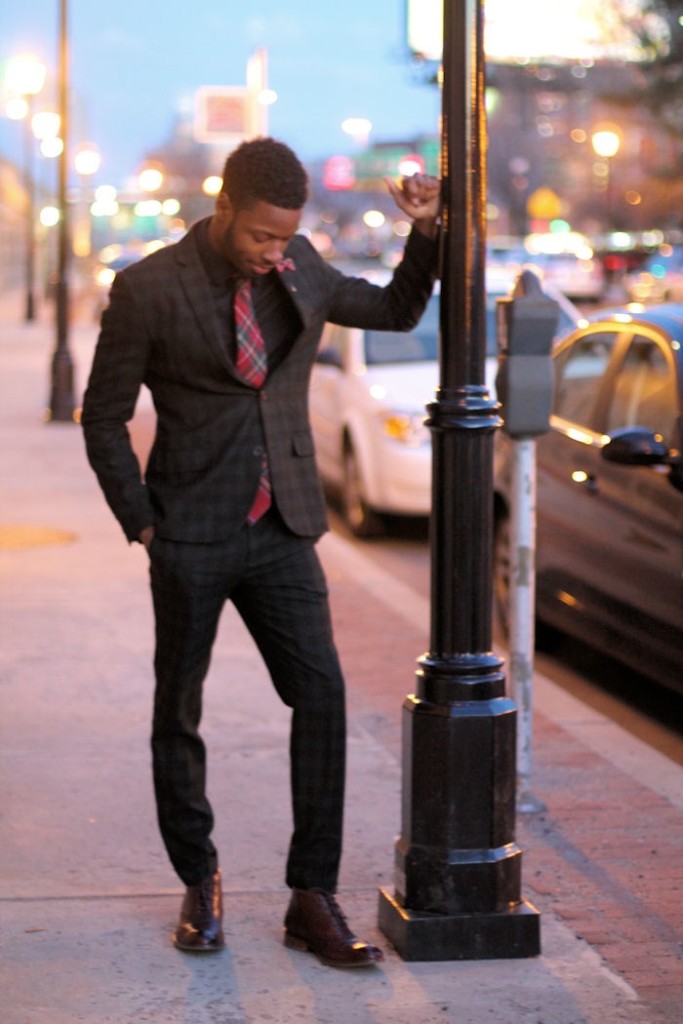 Jacket and slacks: Forever 21 | Shirt: The Gap |
Shoes:Cole Haan | Lapel Pin: Land of the Thread |
Tie: Tommy Hillfiger
Full suits for formal and evening wear have been a trend for the last couple years. Back in the day most men wouldn't be seen in full formal wear for date night or just a night on the town, but the rules have changed.
Today, our model Kris proves just that with a bold suit piece in clad in all plaid. With his dark plaid suit, Kris has contrasted it with a bright red plaid tie and gold lapel which is a simple, but debonair gesture.
Going into a little more details about lapels, Kris reminds us, "A lapel pin does your outfit justice without stealing all the shine, but at the same time makes its own statement."
In addition, matching plaid is not always the easiest look to pull off. Fortunately, Kris has advice for those thinking about the look. He states, "Most men wouldn't attempt to wear plaid, especially a full suit of it. This shows everyone that your style is your style and you're not ashamed to set trends. Get a plaid suit or two in your collection and the compliments will flourish."
The good things with bold pieces such as Kris' are that they make statements and reveal your own style. The point of the matter is to keep making statements.