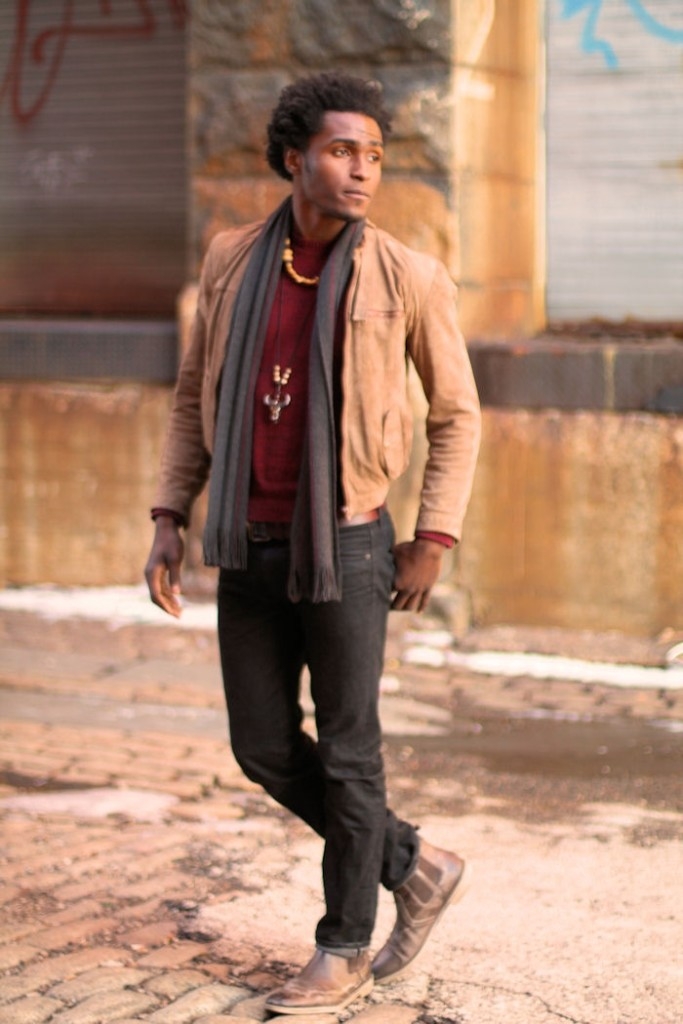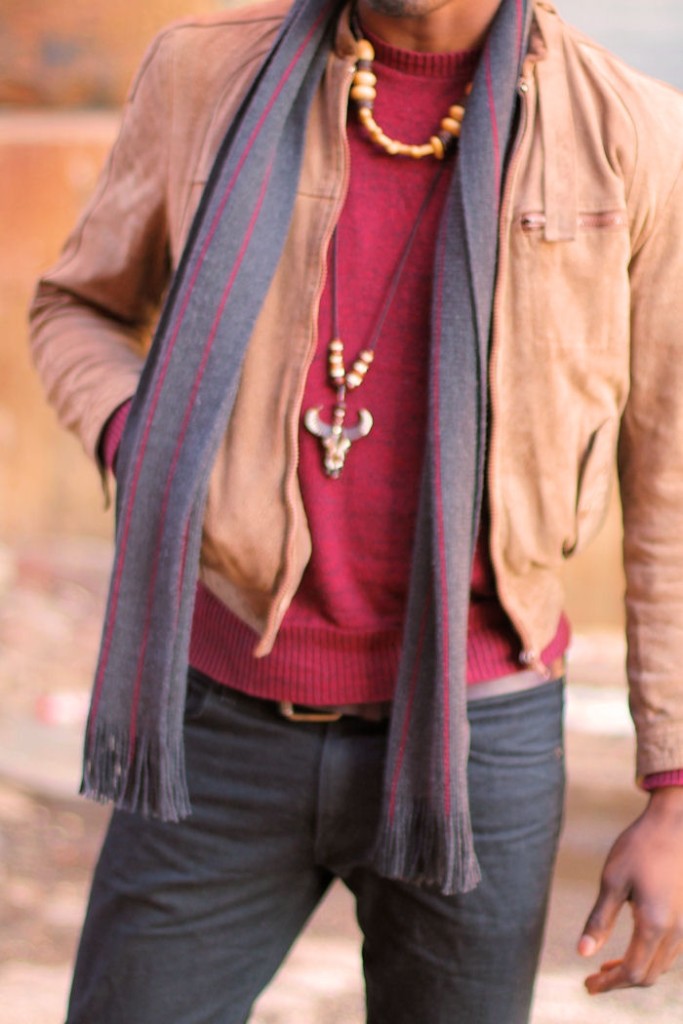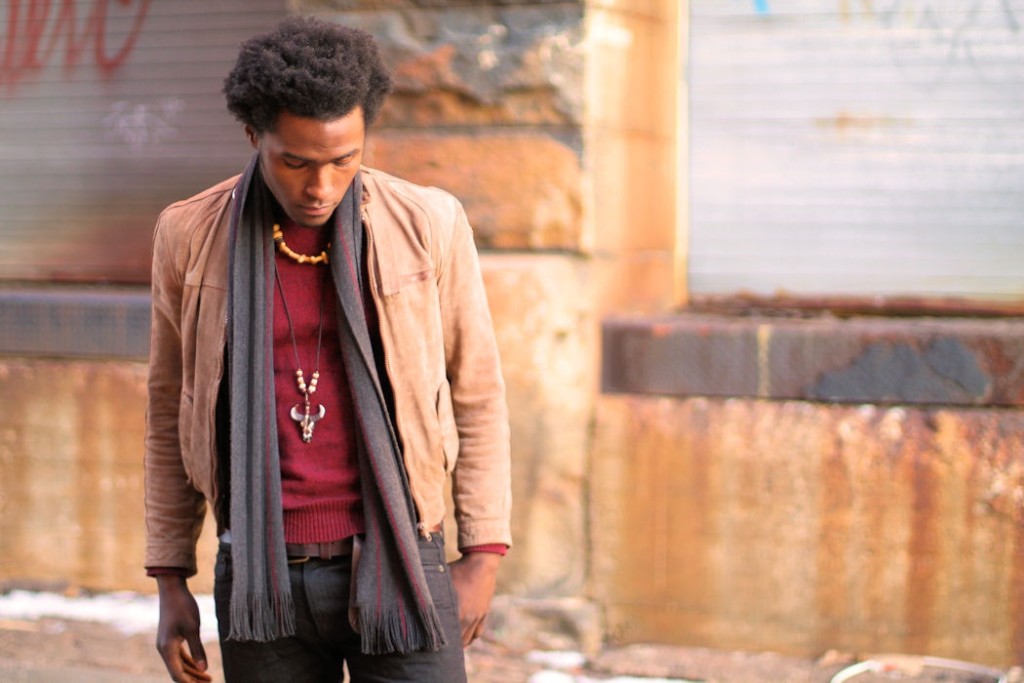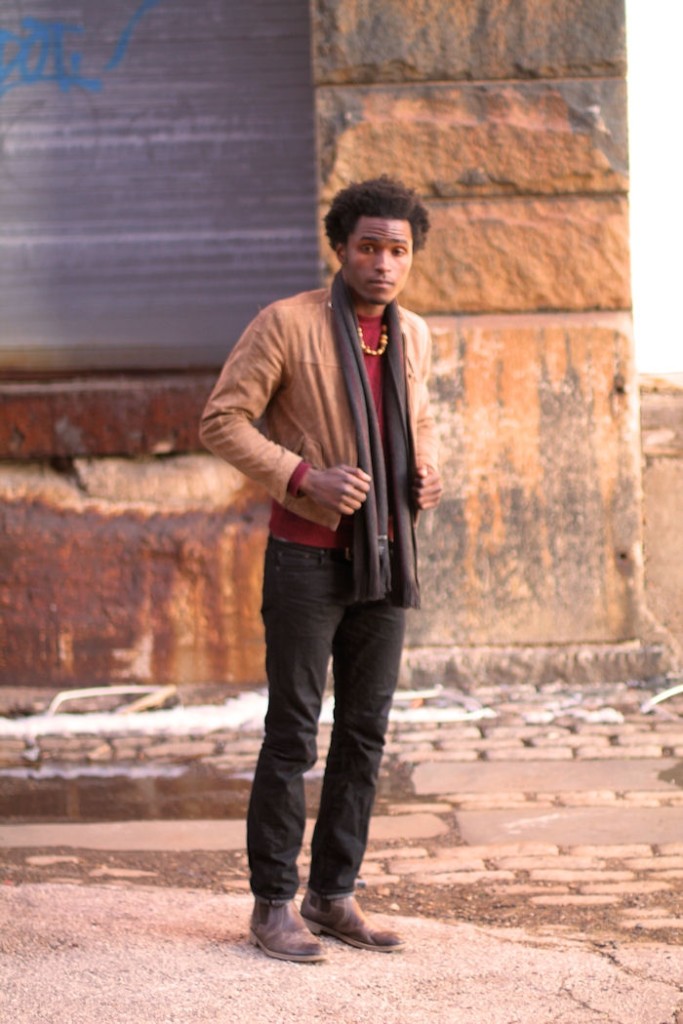 Jacket: Thrifted | Sweater: GAP |
Pants: UNIQLO | Shoes: Florsheim |
Belt: GAP
Just because it's spring doesn't mean it's time to put away your outerwear. Remember, the temperature is ranging anywhere from 35° to about 60° on a daily basis. So, your best option is to keep all your lightweight winter coats out for a few more weeks.
If you weather conscious like our friend Ismail, you will have no problem keeping warm and stylish this season. Here, Ismail shows us how to incorporate a suede, leather jacket into your spring wardrobe.
Now, the great thing about leather is that it an be worn and styled in different ways. You can either dress it up with a nice button-up and slacks, or dress it down with a graphic tee and jeans. The possibilities are endless!
For Ismail, he went an authentic, suede jacket. Originally purchased from a thrift store in London last year, Ismail dressed down his jacket with a sweater, denim jeans, boots, scarf, and two necklaces. Oh yes, about those necklaces. Ismail purchased the beaded one from a friend that sells jewelry, and the other was created combining two necklaces together.
So, where would you wear this particular outfit? Ismail states, "I would wear this outfit anywhere because it's comfortable and I think it's very interesting. It represents me well. It says "I'm stylish and adventurous." We definitely agree! This look is perfect for a casual day in the city.
In the next few weeks, the weather is about to turn. for the best, hopefully. Make sure to keep some winter coats hanging in your closet just in case.
Thanks for reading!