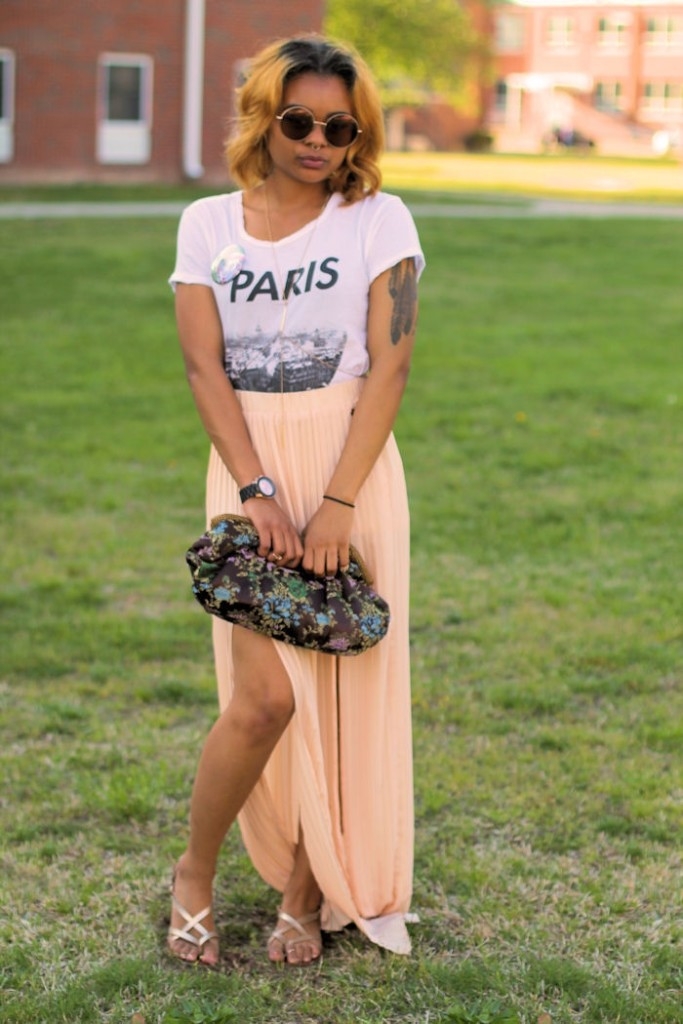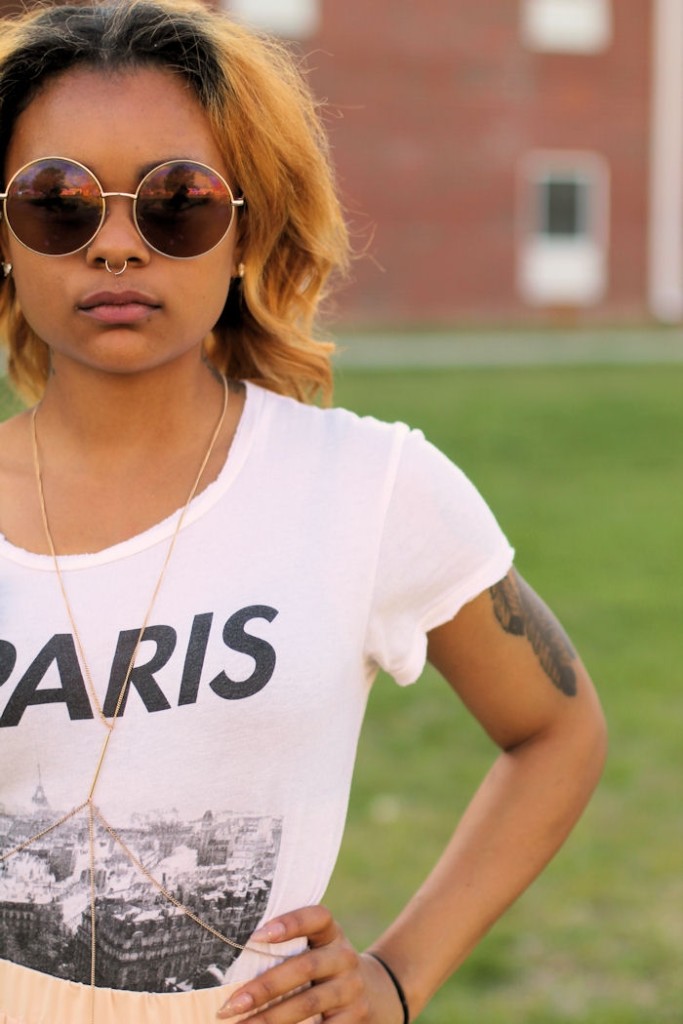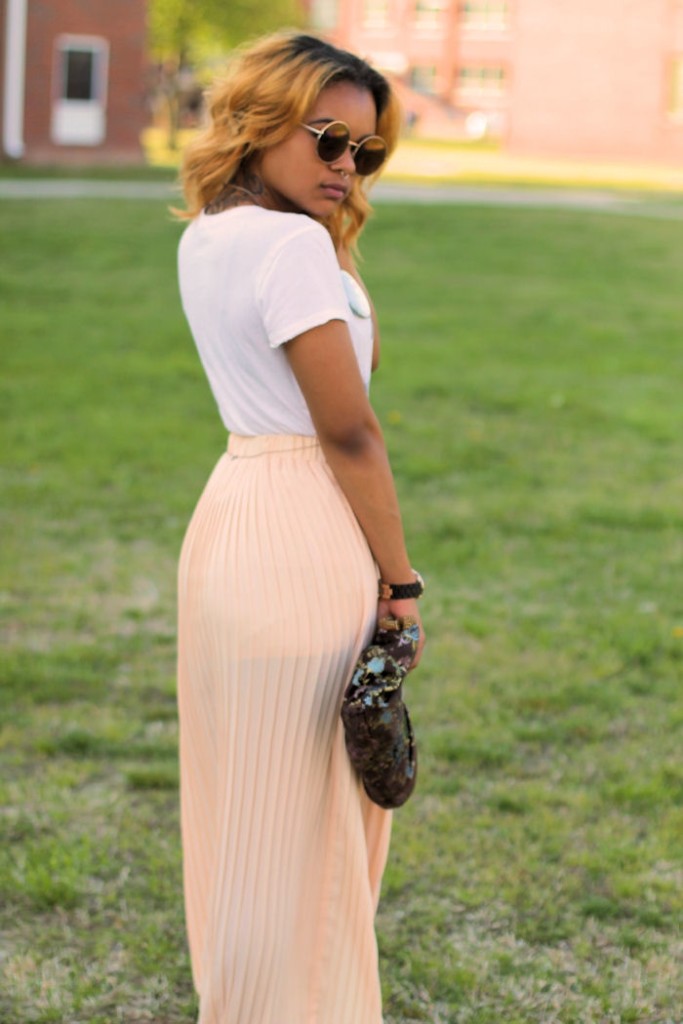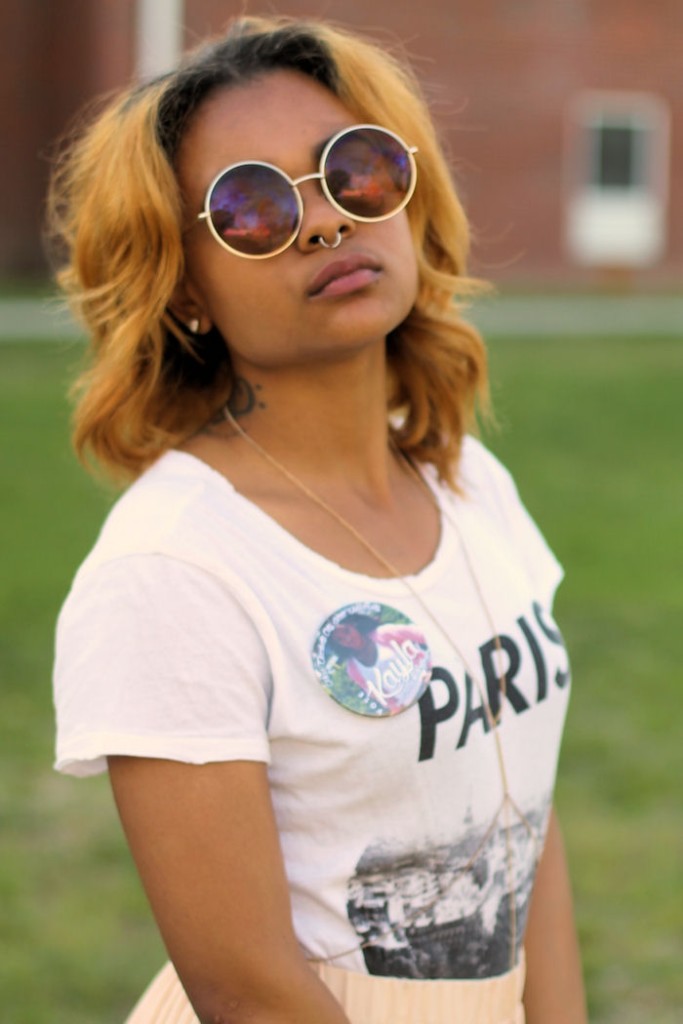 Skirt: Pacsun | Shirt: Pacsun |
Shoes: Pacsun | Body chain: DIY |
Clutch: Thrifted
"Style- a particular way in which something is done, created, or performed" -Merriam-Webster
Style is just that, something you create, not duplicate. If you don't believe us, just ask our girl Hanan.
Back after a year hiatus, Hanan drops by UnregisteredStyle to show off her latest casual look. Today, Hanan is displaying her her own unique taste, and wearing what works for her. She paired together a graphic tee with a full length, pleated, maxi skirt from Pacsun. Simple, yet elegant, this skirt is perfect for a casual afternoon on the yard. She states, "One reason I wore this was because it was not too hot, but not chilly, and I wanted to be comfortable but pretty."
Hannan topped her look with a handmade body chain made from necklaces and her thrifted clutch bag. With round sun glasses in tow, she looks as if she could be headed to Coachella, or just a chill day on the town.
Comfort in fashion is often dismissed as being dressed down, but Hanan proves that you can be comfortable in style.
How do you like this look? Feel free to share with us in the comments sections below!
Thanks for reading!