As the first day of summer approaches, we wanted to close out this season with  a feature dedicated to transitional attire. This feature deserved an individual with a distinct take on fashion and personal style.If you remember our previous post on colored chinos, then you should recognize Trell Thomas as one of our featured models.
Trell is a very refined professional that plans on pursuing his dreams through the public relations field. He states, "You know that you are getting closer and closer to your purpose when work doesn't feel like work. Doing your job is no longer a "duty", it's a pleasure."With pleasure and success, comes a great deal of sacrifice. In regards to Mr. Thomas, most of his weeknights and weekends are spent attending events and meetings.
As a result, Trell's professional wardrobe is a combination of business casual and after 5 attire.This leads us to the question, "How can we actually get away with after 5 attire in the workplace?" Concerning this, Trell has put together one of his work/evening outfits.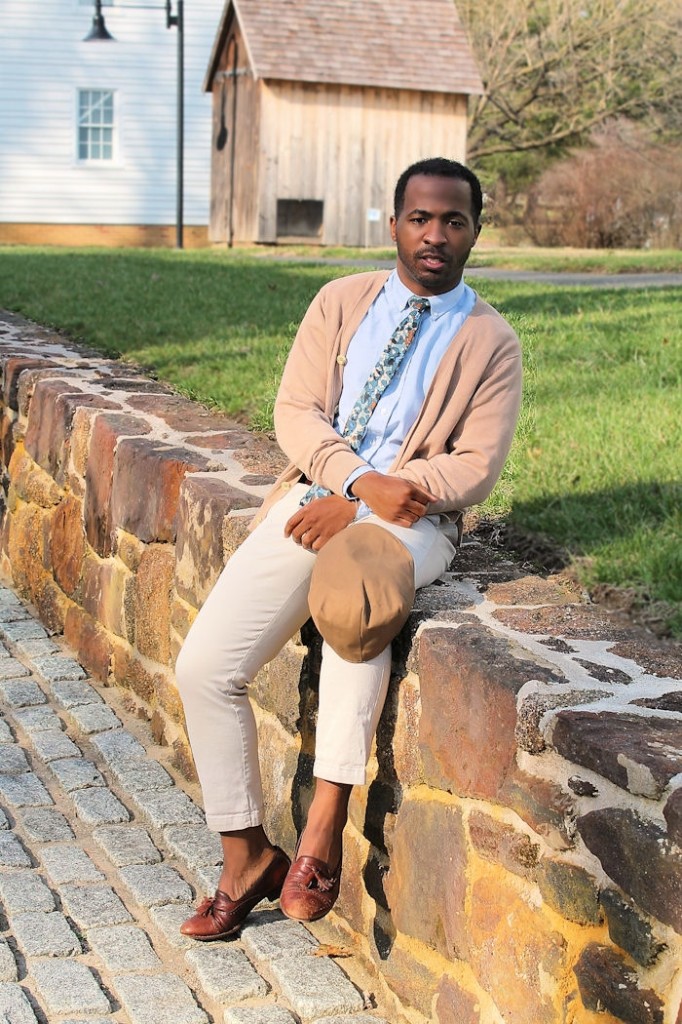 After work, we find ourselves racing around the next clock to our next destination. Under Trell's circumstances, he is always rushing to the next event without any time to change.
We at the UnregisteredStyle love helping our readers. As a result, we came up with a series of steps that will help you pack for a long work day:
1) Start with the basics: Start with simple pieces (Button-down, slacks, loafers). This step is very important. You want to make sure your base attire looks good with extra layers. 
Trell started off his look with an easy iron Ralph Lauren button-down, khakis from Uniqlo, and shoes from H&M.
2) Add for the office: Throw on a blazer or a relaxed cardigan to make your outfit office appropriate. Don't forget your fun accessories for that fancy event after work.
Just in case he had another event to attend, Mr. Thomas can easily take off his Brook's Brothers cardigan and untie his floral printed necktie.
3) Pack for later: Bring a back up pair of shoes, jacket, or fedora. You would rather have more options than none.
Trell never goes anywhere without his hat. Especially one that was purchased off the streets of New York!
4) Clock out and swap out: When its time to hit the street, make sure you change in the bathroom!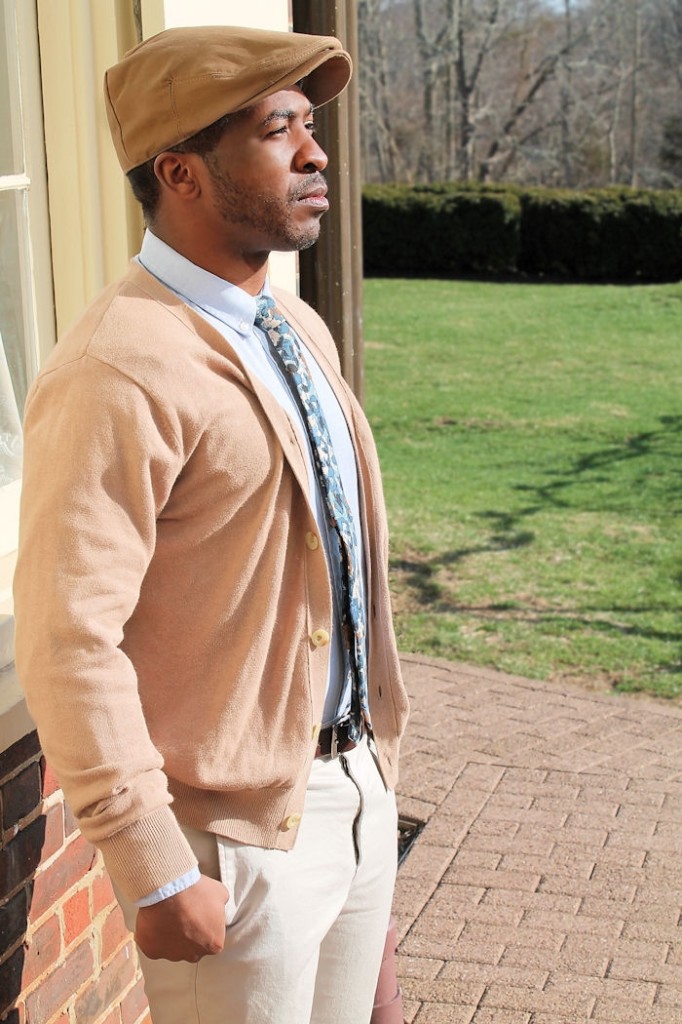 "I always like to have at least one statement piece this time the tie was it. I'm always nervous to wear pieces that standout like that but then I finally get up the courage and usually it's a hit " -Trell
For such a well put together professional, Mr. Thomas loves adding one or two statement pieces to his outfit. Seriously, check out the details in his floral neck tie. You can never go wrong with anything printed, especially an accessory that represents the true essence of spring.
We imagine that floral prints will remain very popular throughout the summer as well. As the old infomercials would proclaim, "Get yours while supplies last!"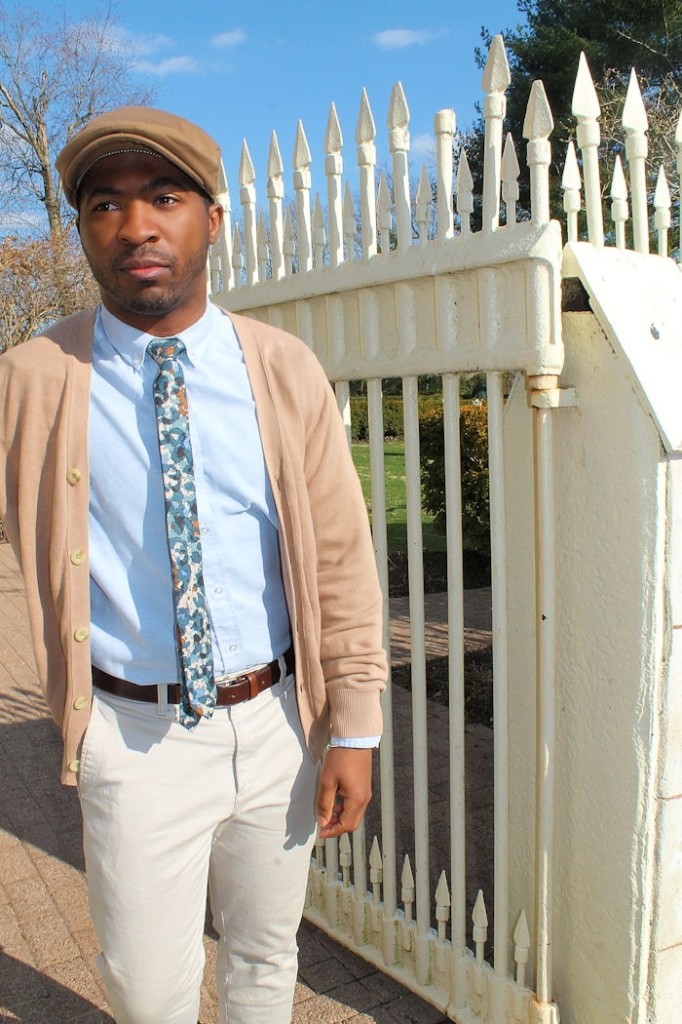 Thank you Mr. Thomas for being a major contribution to UnregisteredStyle this season.
Everyone, go support and follow Trell on Instagram @TrellWorld !