"Style is the answer to everything. A fresh way to approach a dull or dangerous thing. To do a dull thing with style is preferable to doing a dangerous thing without it. To do a dangerous thing with style is what I call art." -Charles Bukowski
As the seasons begin to change and it starts to finally feel like Spring, we take a minute to check in with Byron. We at the UnregisteredStyle are all about pastels and accessories this season, its clear to us that Byron is on the same page.
If you recall in the last strictly business post, Byron is a twenty year old college student from Camden, NJ. Today, he shows us how to incorporate a business casual outfit both inside and outside of the classroom.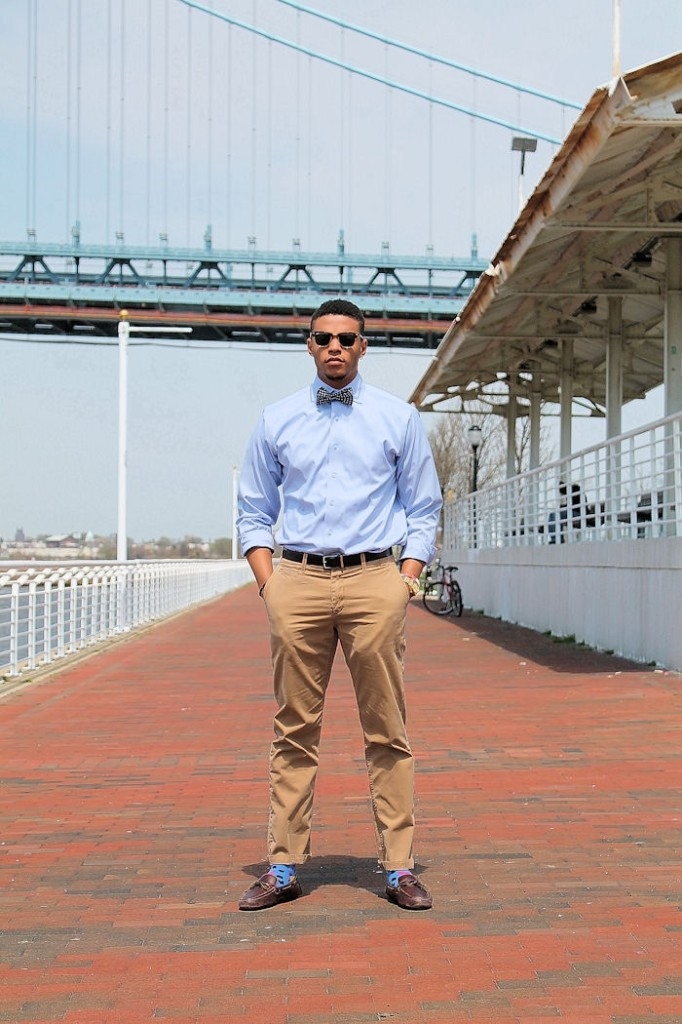 As the 2014 academic school year finally came to a close, our hard working college students have successfully passed their final exams and are looking for summer jobs to keep them afloat until the fall. Most of this part time jobs vary in job descriptions, locations, and attire.
Once you land that part time job, there a few questions you should think about. Consider this situation, "I can fulfill the basic requirements of this job description. However, I have clue whether or not this job requires uniform, casual, or business casual attire."
So, if you have do not own anything that is considered business casual, start investing now! It's about that time to become a grown up. For young men, that means neck ties, slacks, khakis, button-downs, and loafers. For young women, that means blouses, pencil skirts, trousers, heels, and leather belts.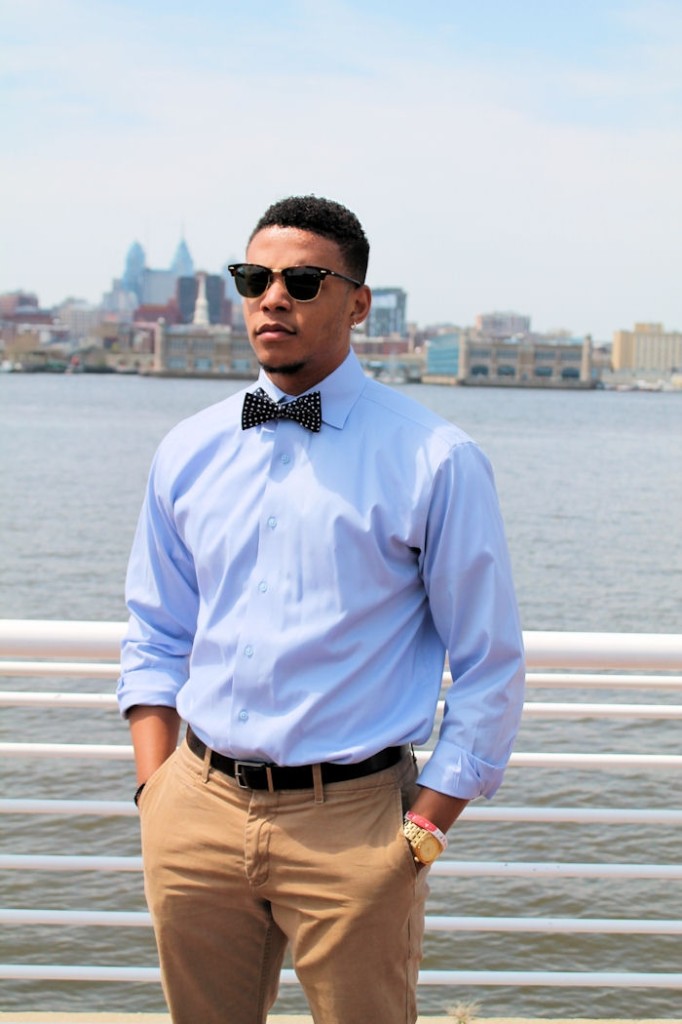 If you land that job in the office, remember, this is not a fashion show! Keep it simple. You can never go wrong with a button-down shirt, khakis, tie, and pair of leather loafers.
Gentleman, use Byron's outfit as a visual reference. For example, the black polka dot tie and pastel blue button-down are perfect contrasting colors for this particular outfit. Byron states, "I like bow ties a little more than regular ties because they tend to tand out a little more, especially patterns!"
Byron purchased each item from the following stores: Nordtrom, Ralph Lauren, GAP, and Urban Outfitters. If you are interested in more looks from Byron, head over to his Instagram page @Kommissioner_6 .