"Fashion fades, only style remains the same." -Coco Chanel
We stopped by West Philadelphia to catch up with our homegirl, Kennesha, and her take on style. Kennesha, a recent Temple grad, finds time to shop for trendy pieced in between the job hunt.
"This outfit would be casually worn, maybe out for drinks with friends, to a local event like a concert, comedy show etc., or even just on a regular day to class. It could be worn in any season in my opinion." -Kennisha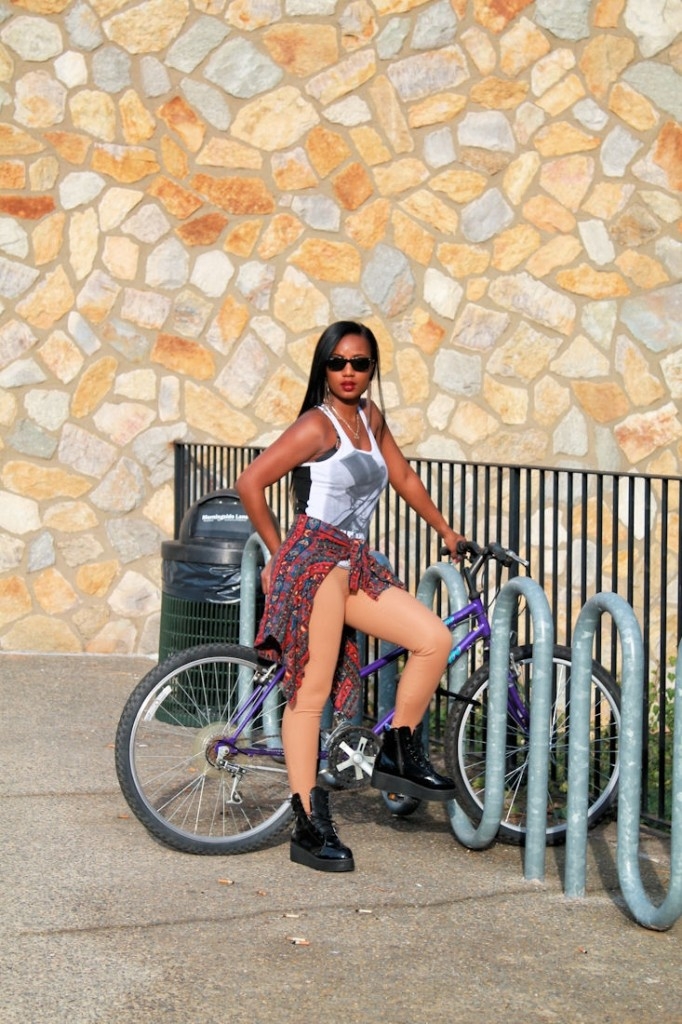 Kennisha labels her personal style as "Uniquely Inconsistent," as her outfit changes with her mood, and most likely, this crazy spring weather we are having!
She had a few things to say about her favorite piece, her space boots. Kennisha states, "These 'space boots', very reminiscent of the TLC/ Aaliyah era, bring almost any outfit together, whether you're heading to a concert, happy hour, or if you're on the way to class."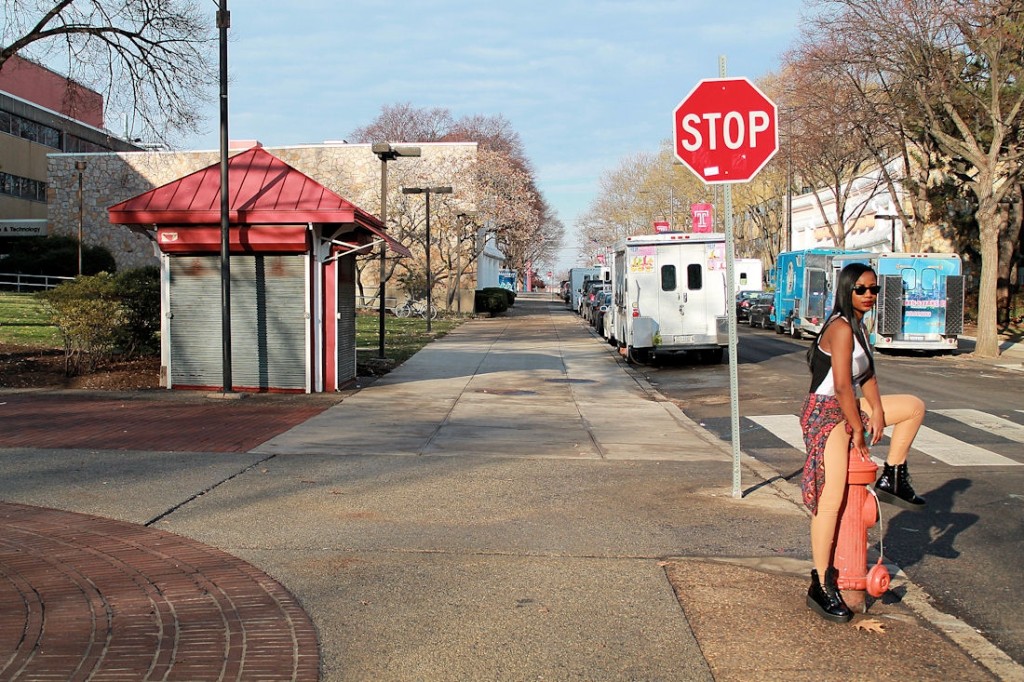 Dress them up, dress them down, just make sure to pair them with something cute like a graphic tank, shown here, or even a summer dress for a punk rock look. In addition, she kills the game with the flannel shirt tied around her waist, giving us 90s R&B flavor.
We applaud Kennesha for turning an old school look, fresh and new.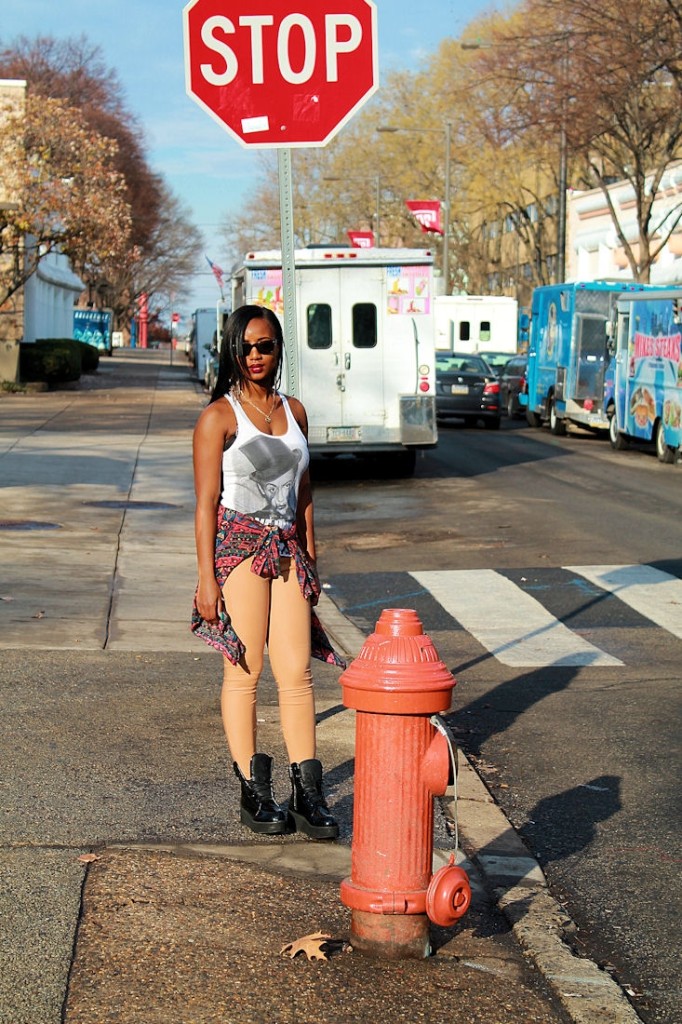 You can purchase the bottoms and tank at your local Forever 21, and the flannel shirt is a great find from a thrift store. For more looks from Kennisha, follow her on Instagram @iamwhite_karamel.