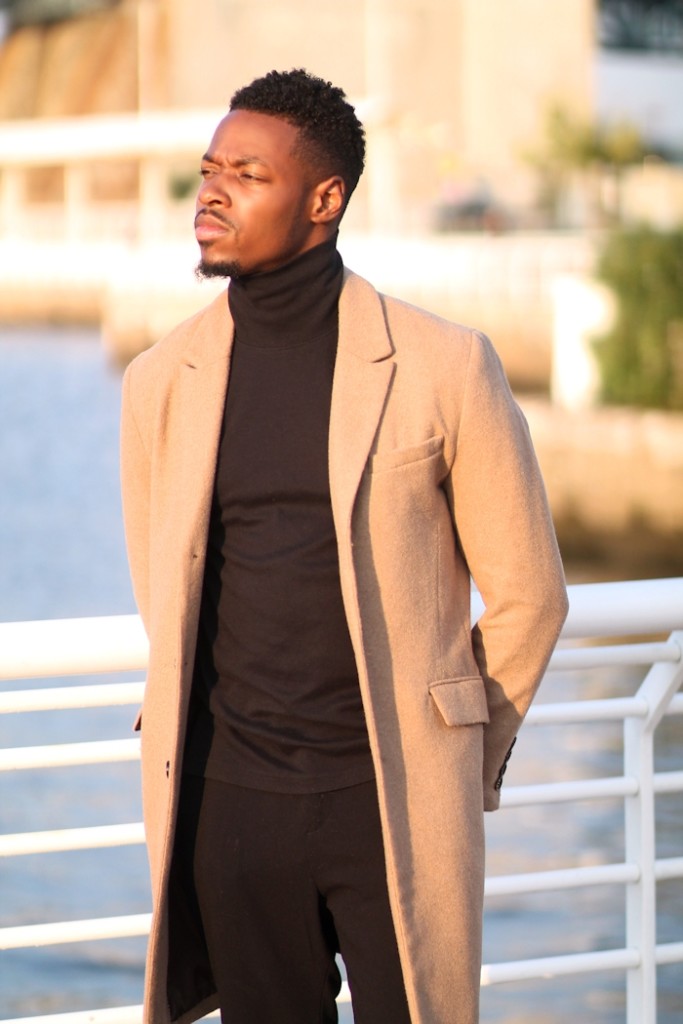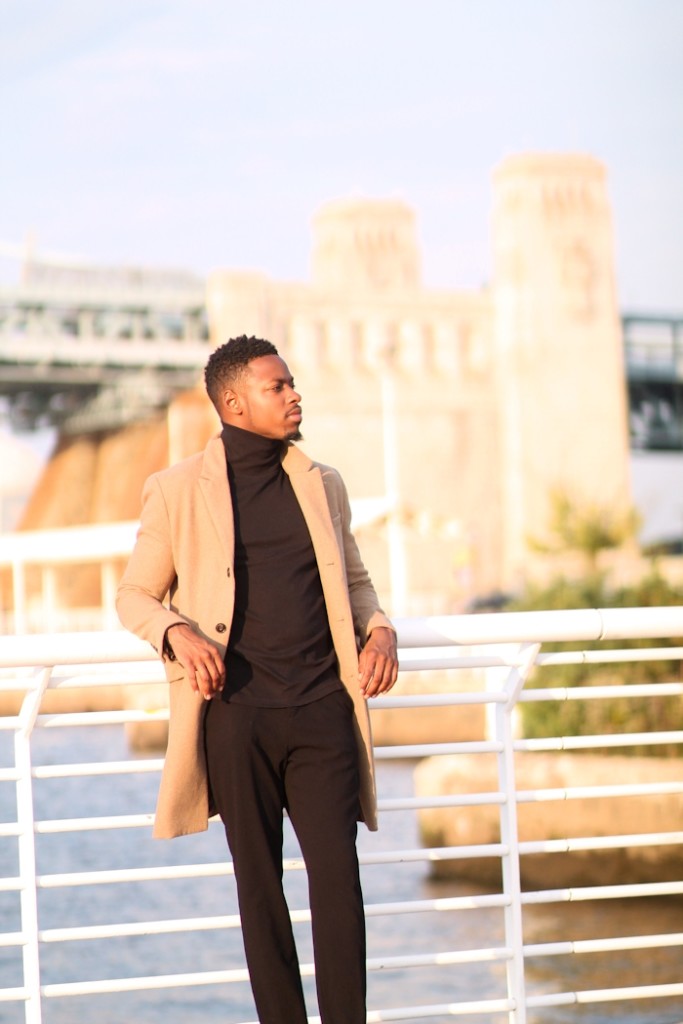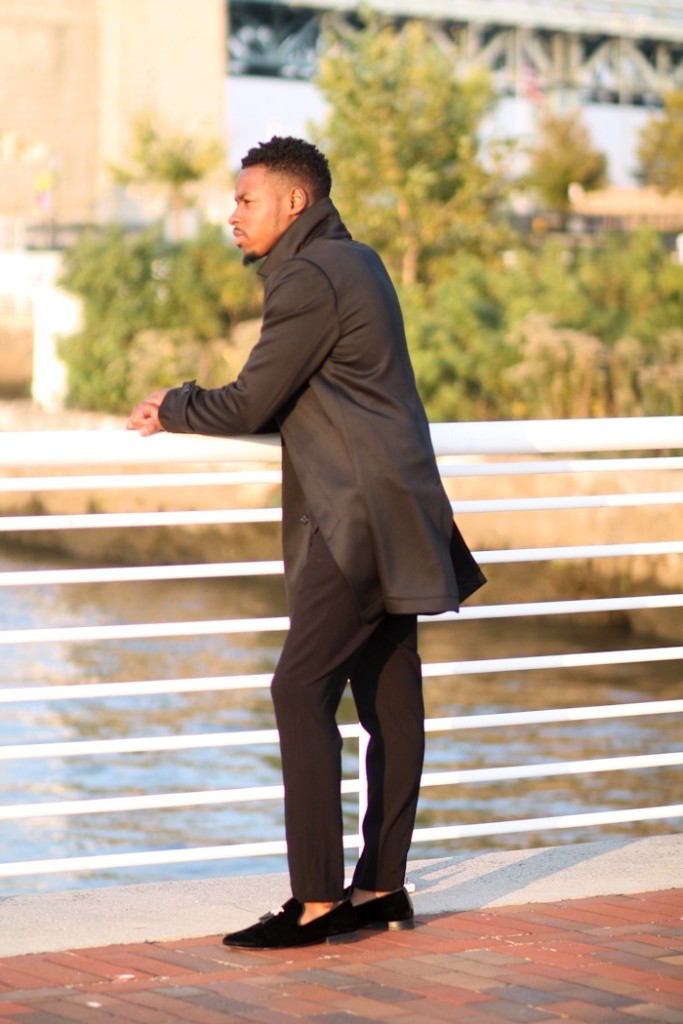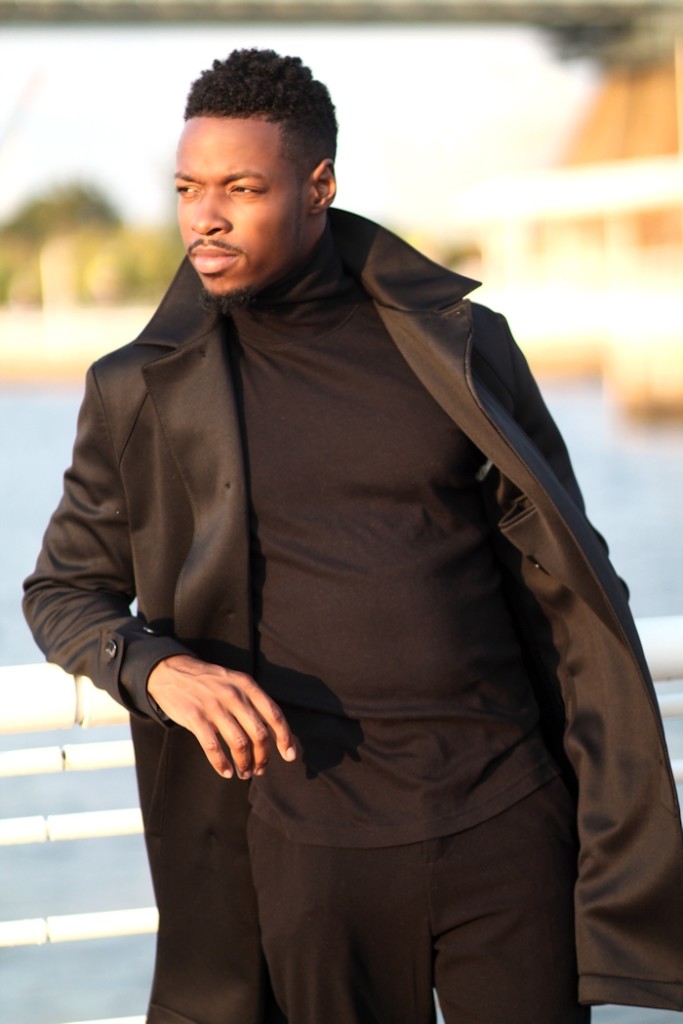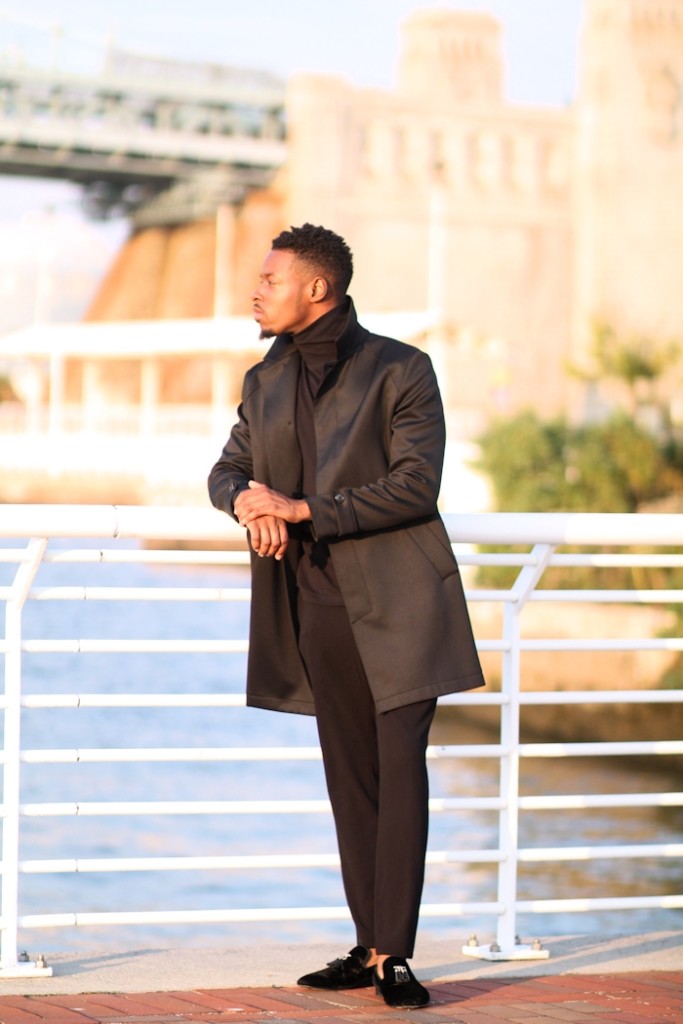 Coat: H&M (Camel) Zara (Black) |
Turtle Neck: UNIQLO |
Pants: H&M |
Shoes: Zara
"All black, especially in the fall is definitely undefeated. Wearing a jacket on contrasting colors gives it the pop you need to stand out in a crowd." -Kris
Have you ever wanted to step out for the night, but not in the mood to change your whole outfit? Well our friend to the blog, Kris, shows us how to accomplish this task with just the simple change of a coat.
For his first look, Kris styled a black turtleneck, dress pants, loafers with a camel long camel coat. He states, "The merino wool turtle neck and wool peacoat keep you warm during the winter, and yet, still gets you where you need to be in the fall. Also adding, who doesn't love a great fitting peacoat? The limited edition slacks from H&M are my favorite pants to wear. The polyester or elastic material never gets wrinkled, you can hang these up to dry after a wash and throw them right on."
The coat really gives a pop to this look! With a simple switch, Kris has completely transitioned into to a more evening friendly ensemble in his long black coat. He went from the office to cock-tail hour in the matter of seconds.
So, how do you feel about this particular look? Feel free to share with us in the comment section below.
Thanks for reading!