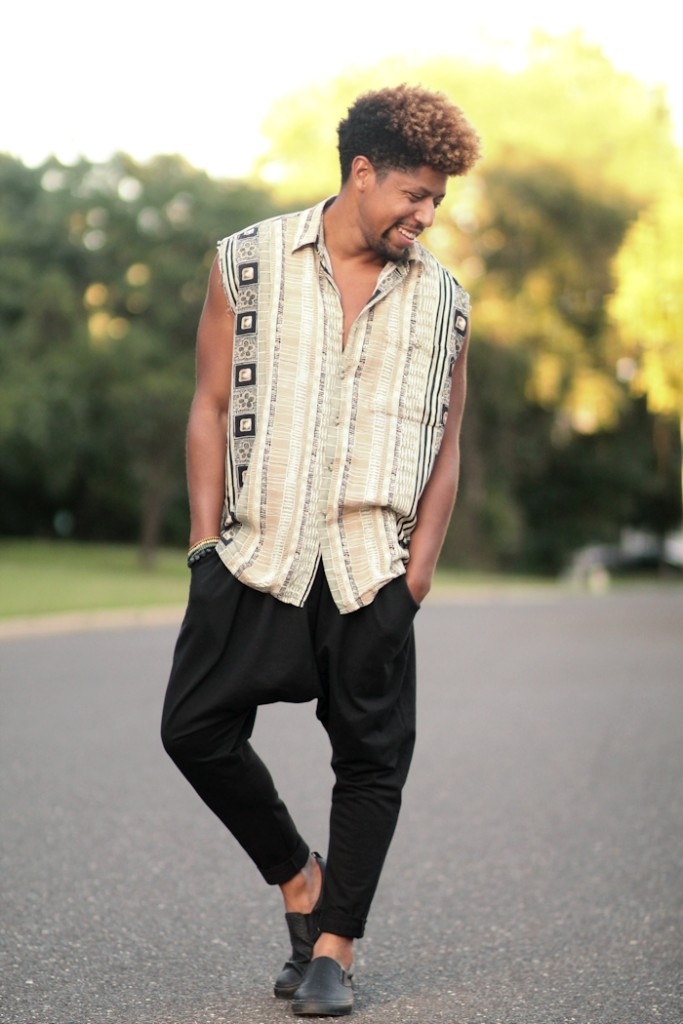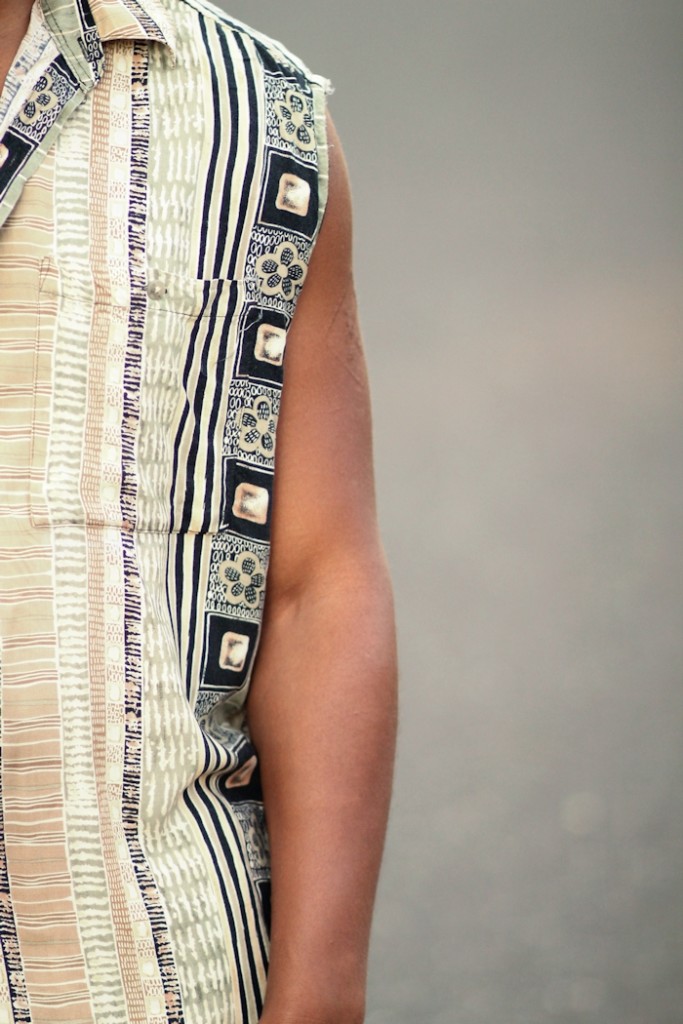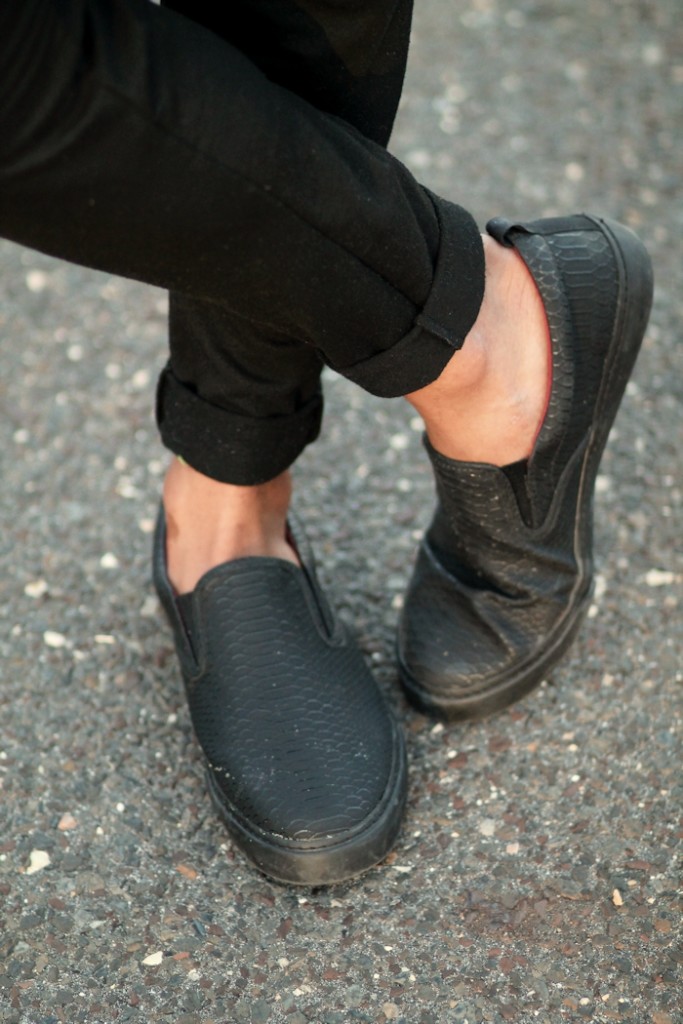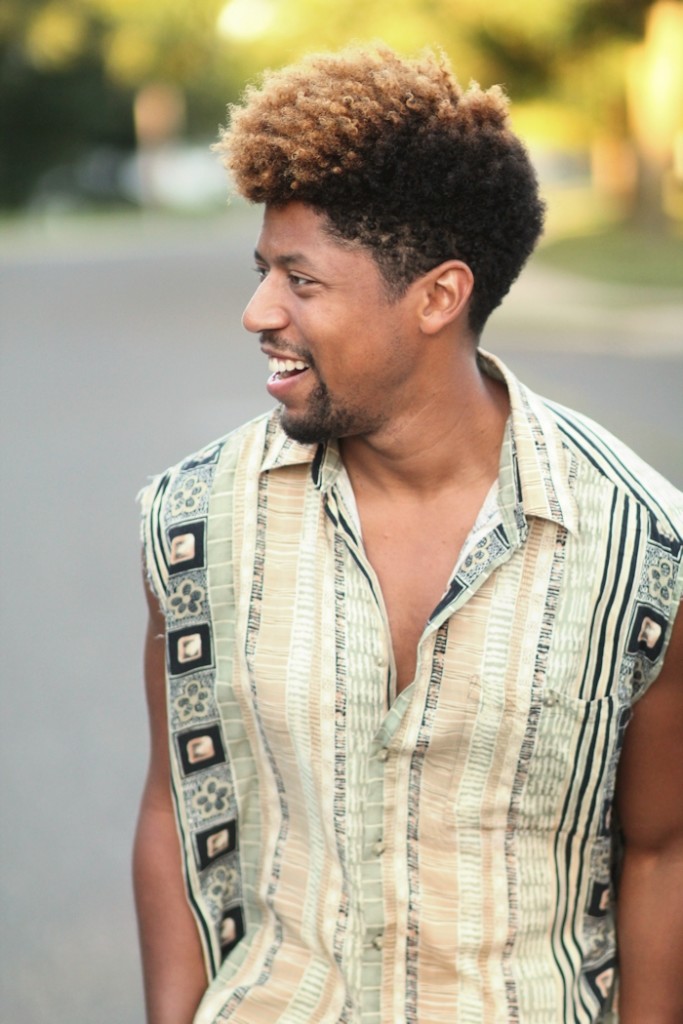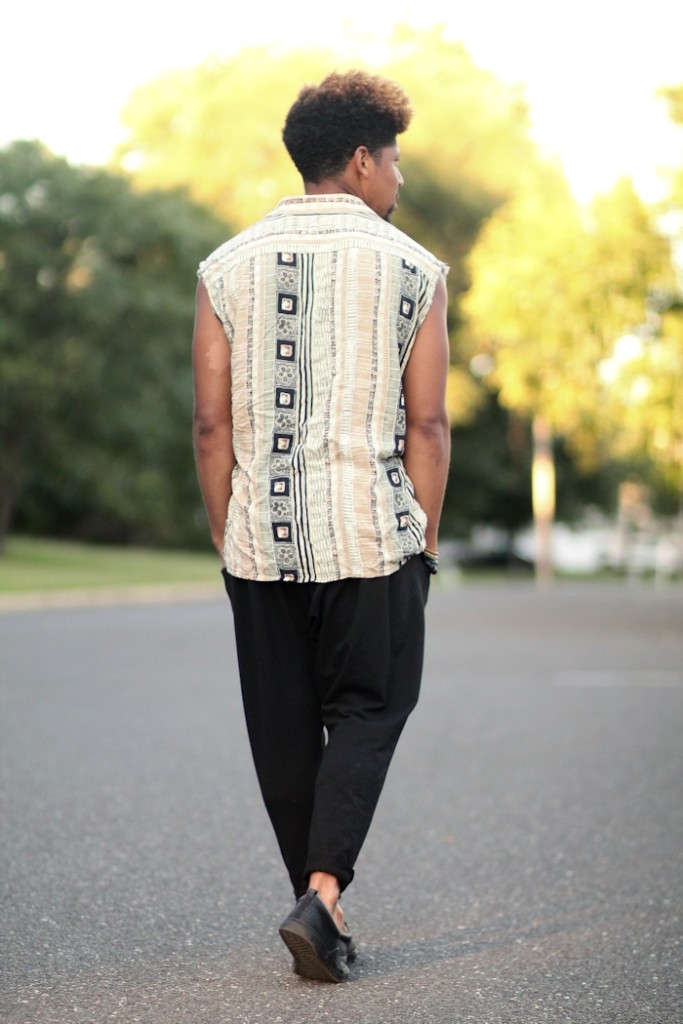 Pants: Amazon | Shirt: Salvation Army |
Shoes: ASOS |
Drop crotch pants have been very popular this season, especially if you are looking for something a little more comfortable. I often dress mine up with a solid or printed tee, tank, or button-up shirt.
For today's post, I styled my black, drop crotch harem pants with a printed button-up from the Salvation Army. as shown above, the shirt became a little DIY project. More specifically, the sleeves were removed shortly after purchasing.
Why? Number one, I like little DIY projects. I recently purchased a new pair of scissors, and wanted to test them out anyway. So, the first thing I found was this shirt. Two, sleeveless shirts are the wave this season. Everything is going back to these 80s inspired trends. Plus, they look great when worn with drop crotch pants for a casual summer evening.
So, how do you feel about this particular look? Feel free to share with us in the comments section below.
Thanks for reading!