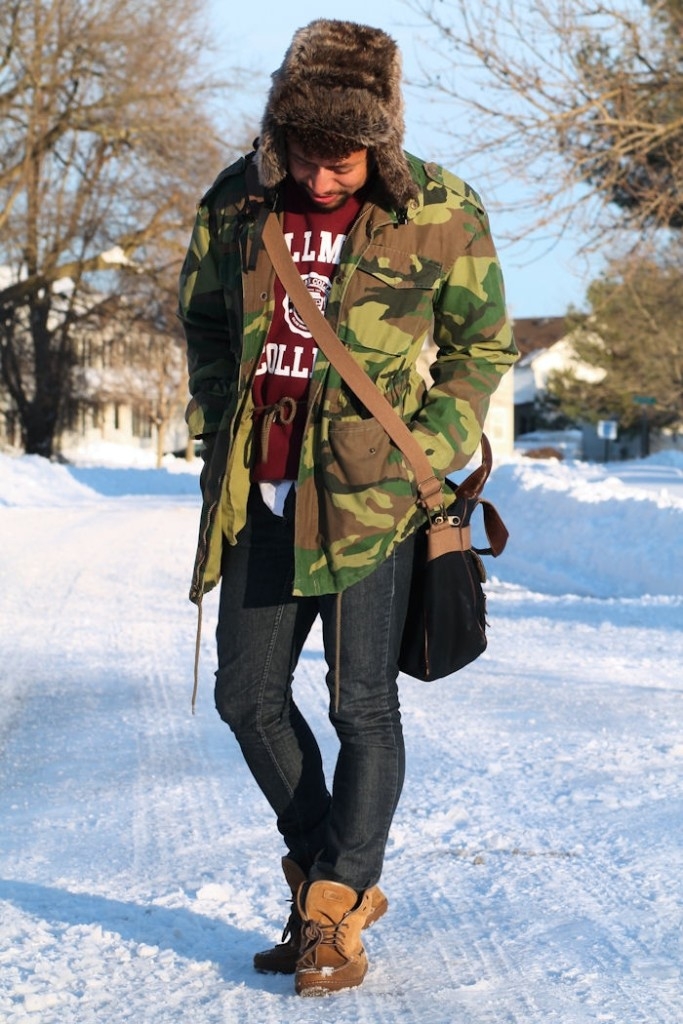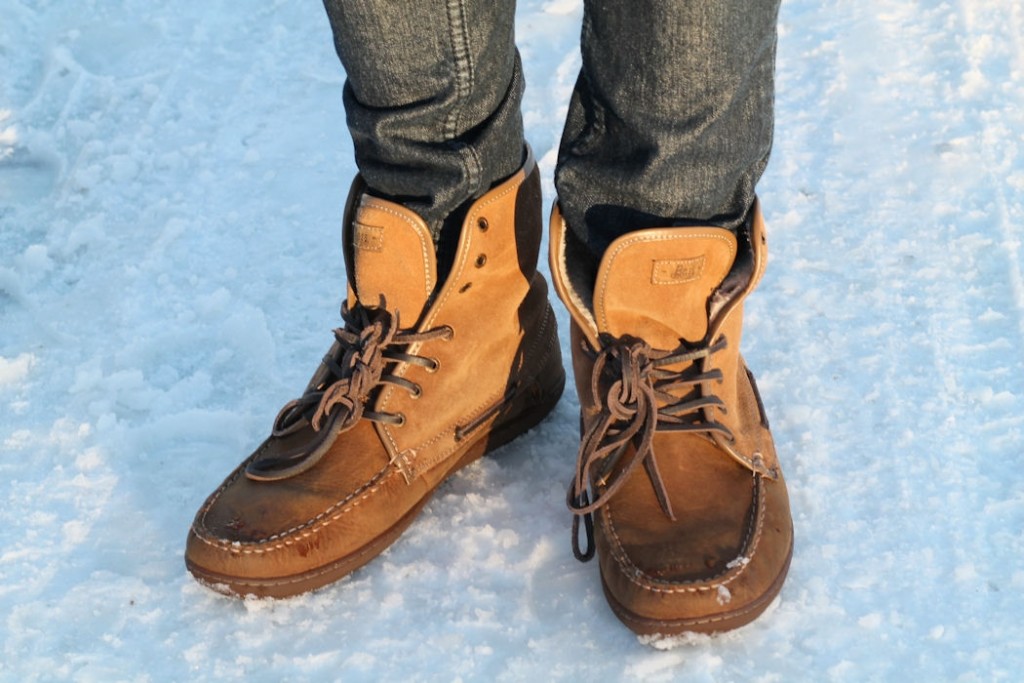 Jacket: Thrifted | Sweatshirt: Hillman Bookstore |
Button-up: Forever21 | Jeans: Hot Topic |
Boots: G.H. Bass
Based on the amount of snow we received this weekend, I guess you can say it's officially winter.
After the storm finally ended, I decided to venture outside wearing a vintage camo jacket, Hillman College sweatshirt, button-up, skinny jeans, and a pair of boots.
I guess you can consider this a modern prep look, especially with the sweatshirt, button-down combo.
For a finishing touch, I decided to wear this fun, winter appropriate hat from H&M.
So, how do you feel about this look. Feel free to share with us in the comments section below.
Thanks for reading!