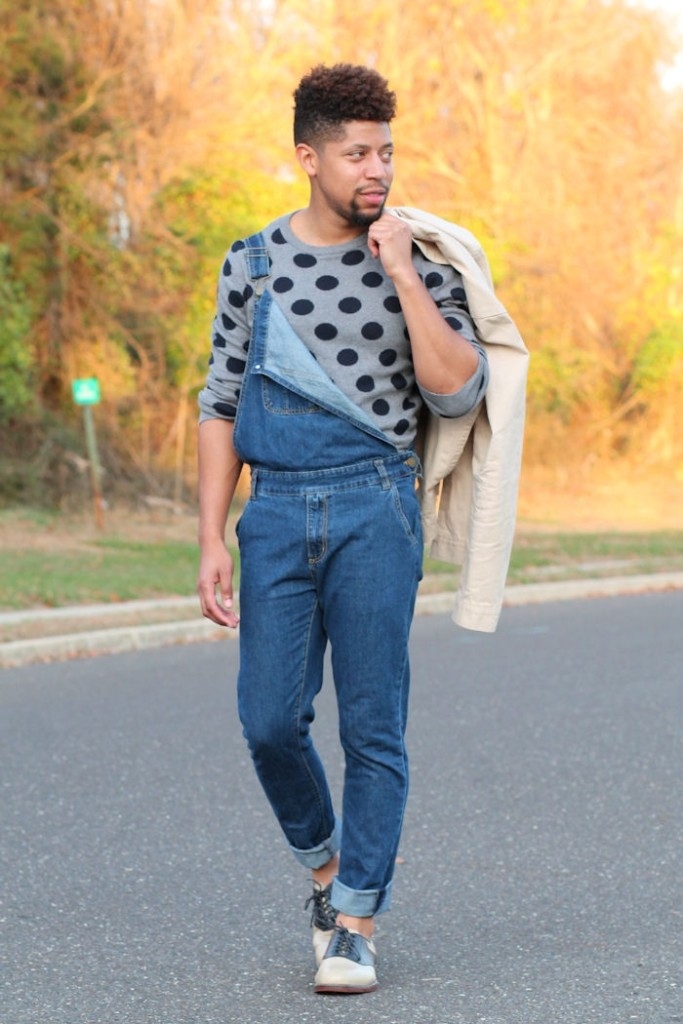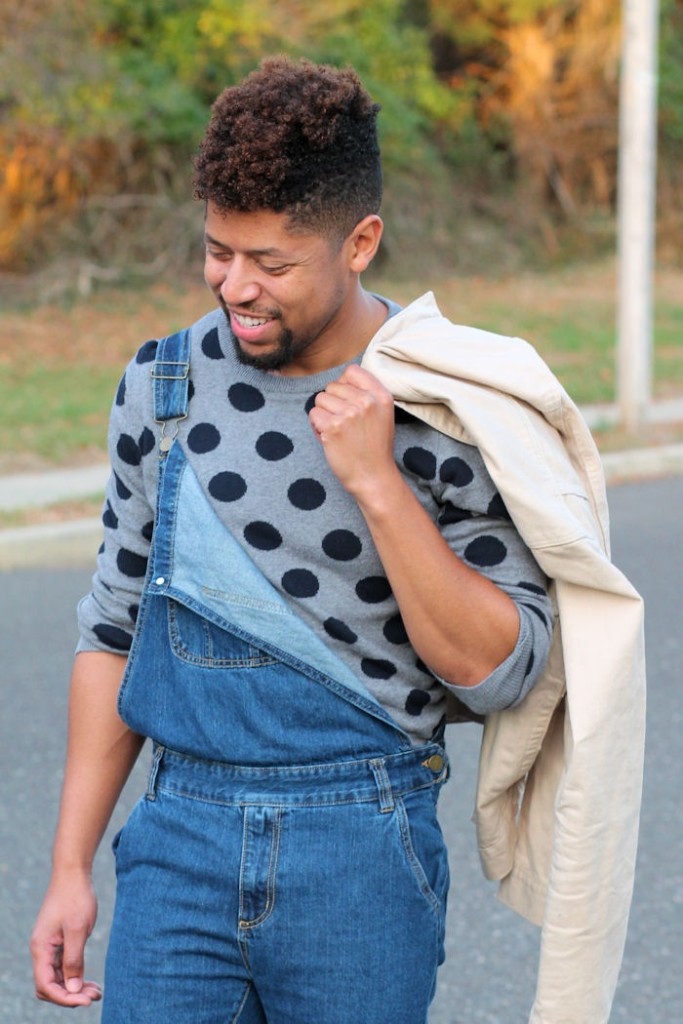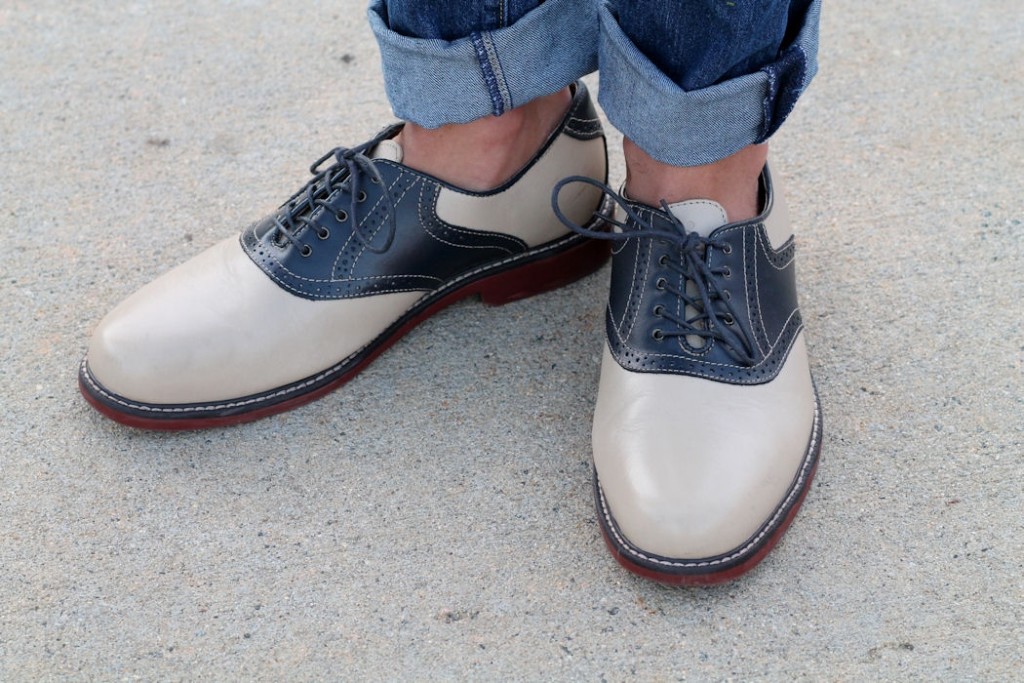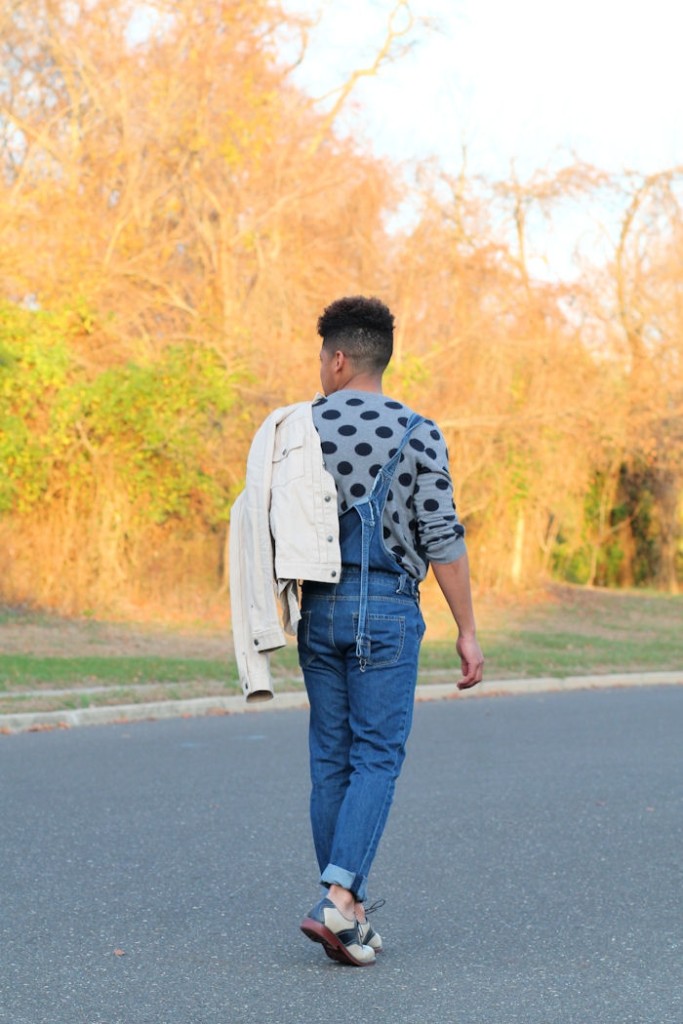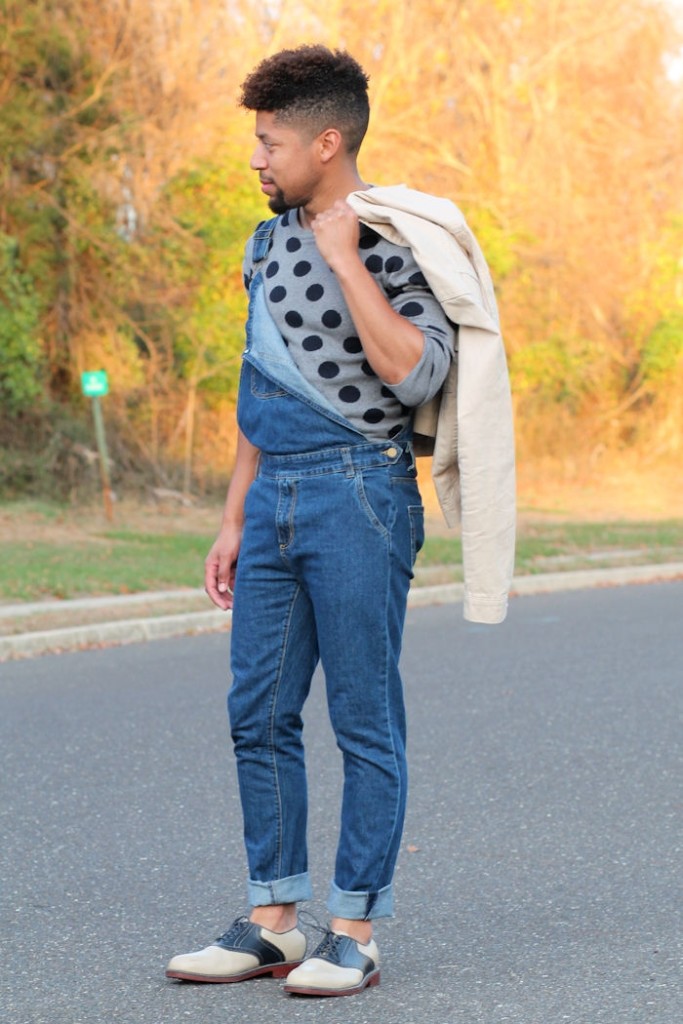 Overalls: Forever 21 | Sweater: Forever21 |
Saddle Shoes: G.H. Bass
When it comes to fashion, I'm all about modern nostalgia! I love incorporating old school pieces into my wardrobe, especially from previous eras.
Today, I decided to mix it up in this week's 1950s inspired look. This outfit consists of my favorite denim overalls, a khaki jacket, and an old sweater.
While the overalls are very mechanic friendly, the polka dot sweater adds another retro component to the entire look. Polka dots were very popular for women during the early 1900s, through the 1960s. Today, they are worn by both men and women alike. So, it's safe to say that they are back in style.
Continuing with this theme, I slid into a pair of two toned saddle shoes from G.H. Bass. These shoes are definitely paying homage to the "Happy Days" generation.
So, how do you feel about this look? Feel free to share with us in the comments section below.
Thanks for reading!