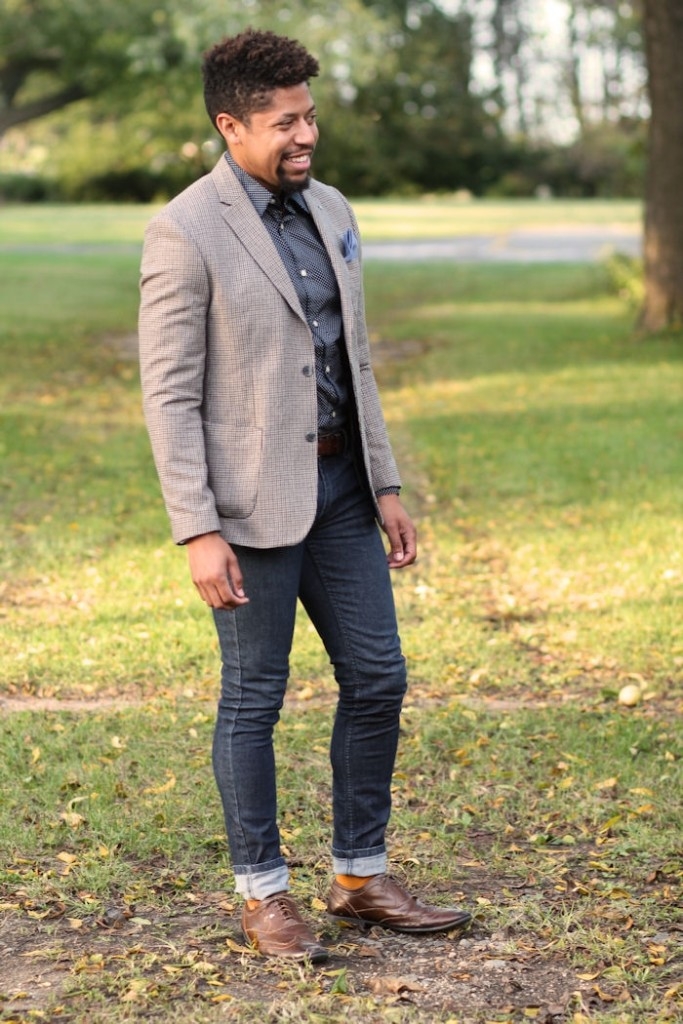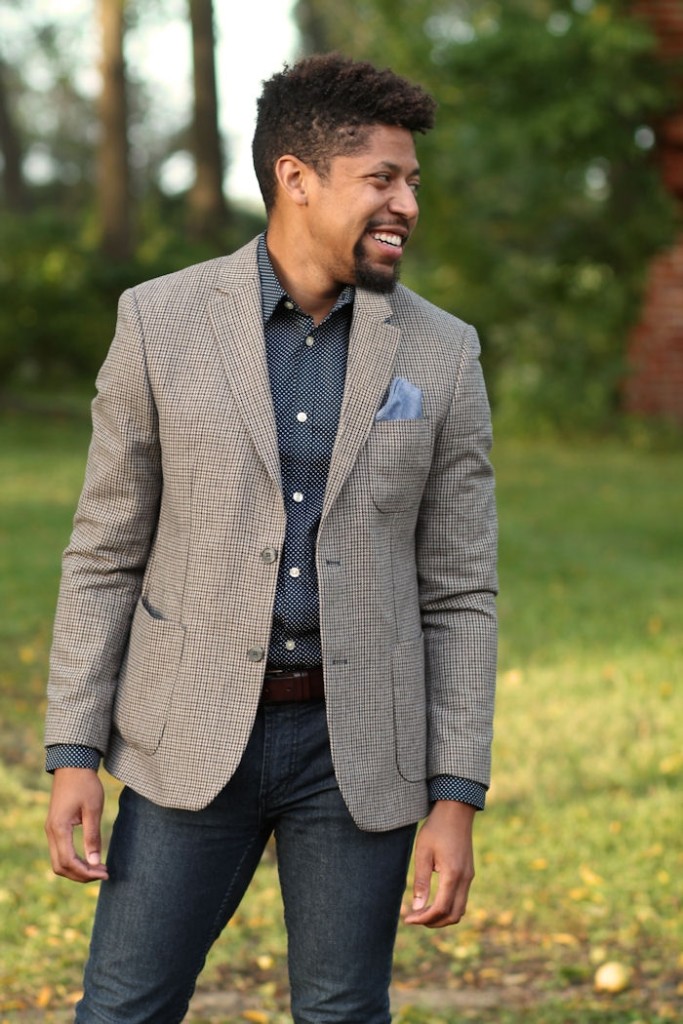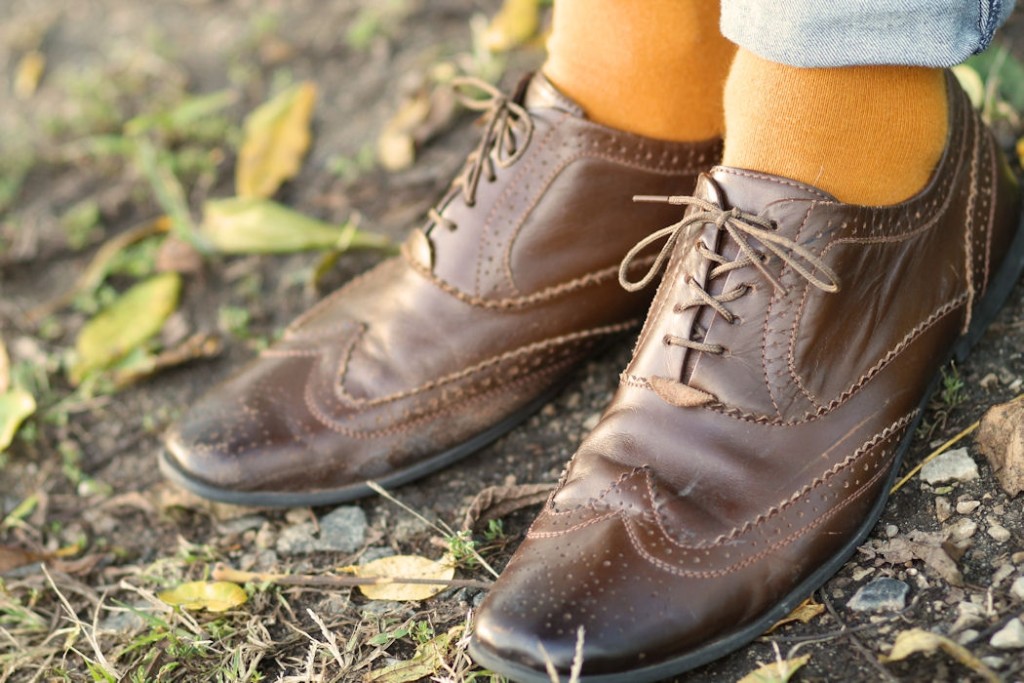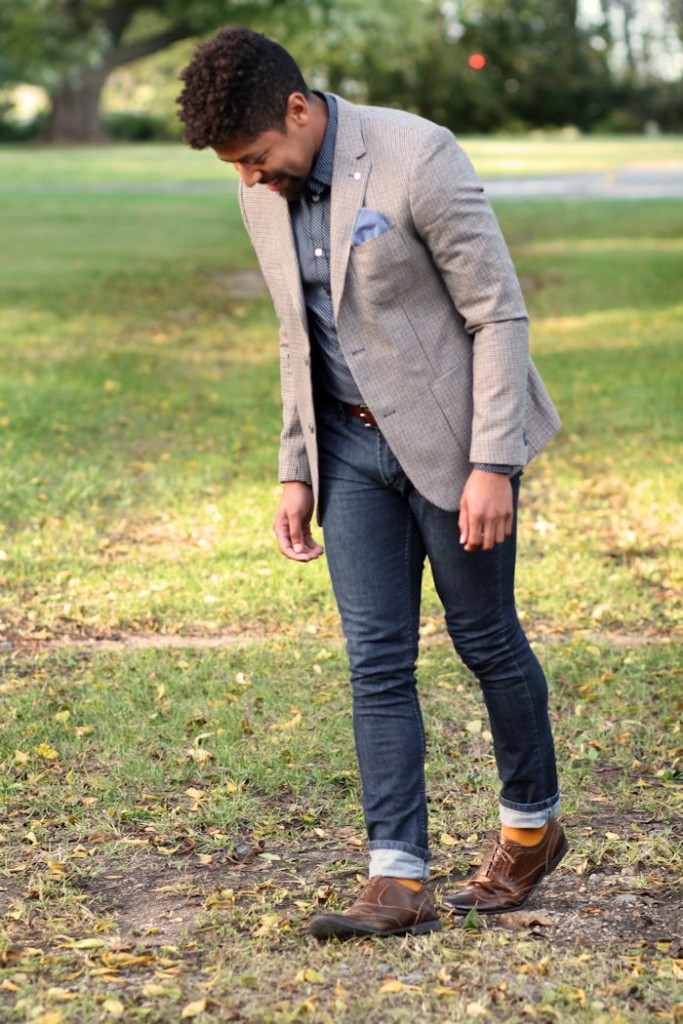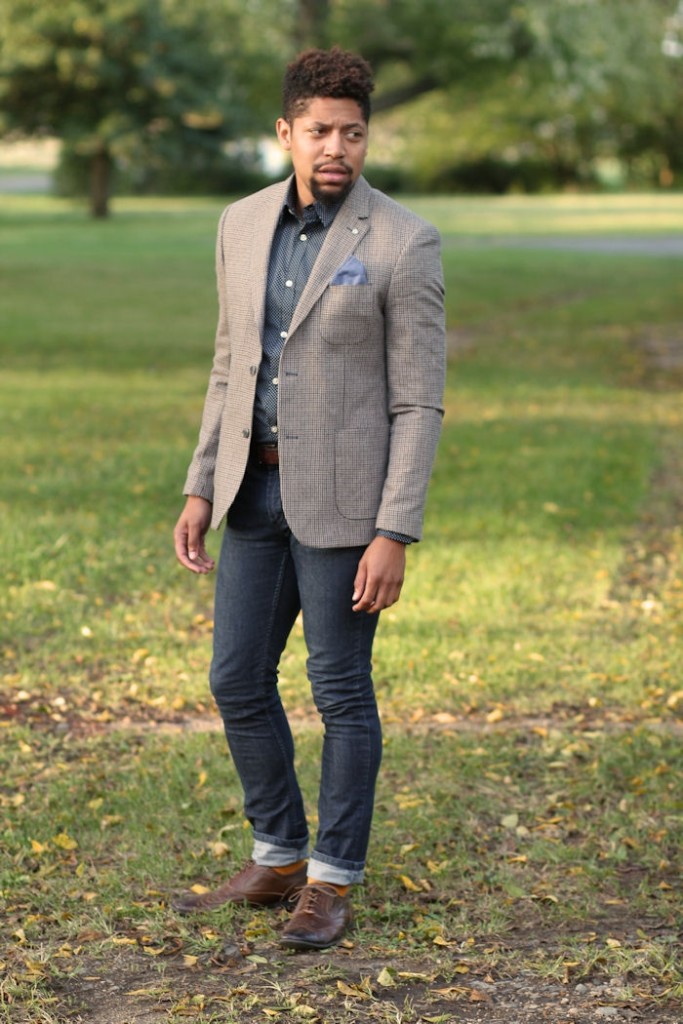 Blazer: ASOS | Button-up: H&M |
Jeans: Hot Topic | Shoes: Steve Madden
Last month, I made a few purchases from ASOS during their annual fall sale. Luckily, I found this tweed blazer for only $20. Yes, $20! Of course this inexpensive purchase was a great addition to my wardrobe.
That being said, I decided to pair it with a navy polka dot button-up, skinny jeans, and leather oxford lace-ups. Now, if you haven't noticed, I decided to mix match patterns again with the shirt and blazer. The blazer's tweed material and the shirt's polka dot prints compliment each other well.
To accessorize, I added my favorite mustard socks to the mix. Since we all know about my love and appreciation for the yellow family, it's safe to say that these socks complete my look. They definitely add a nice touch!
So, what do you think about this look? Feel free to share us in the comments section below.
Thanks for reading!