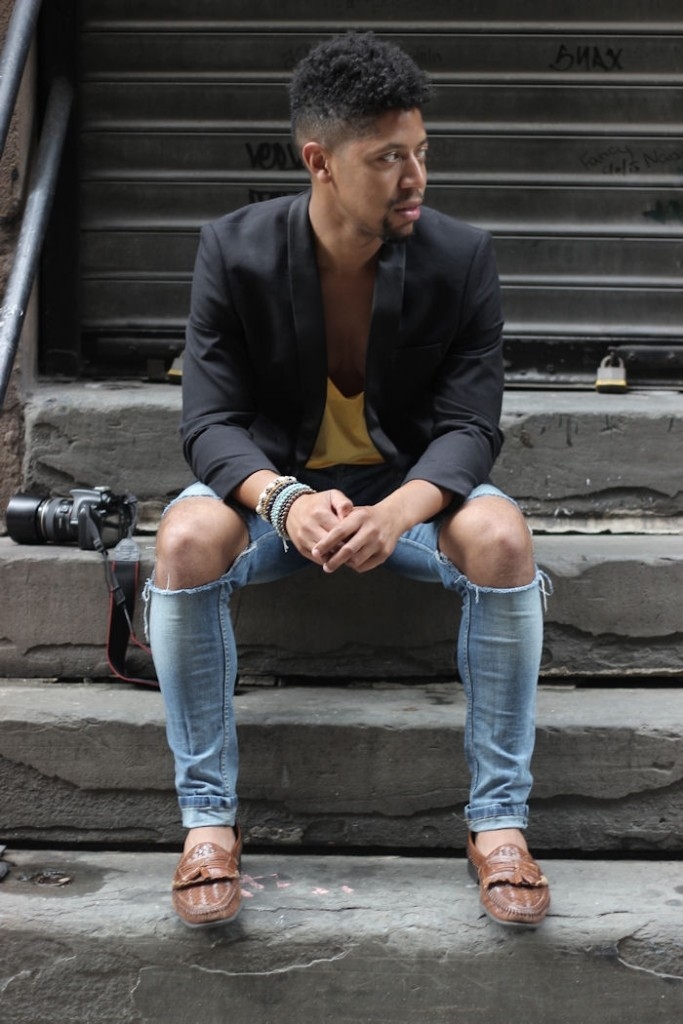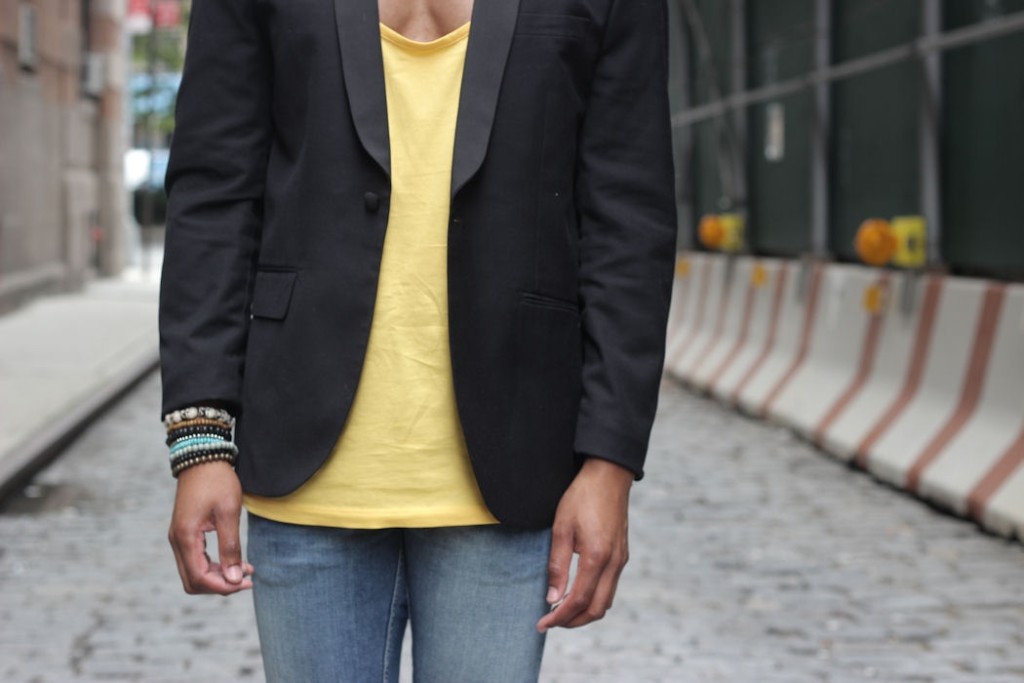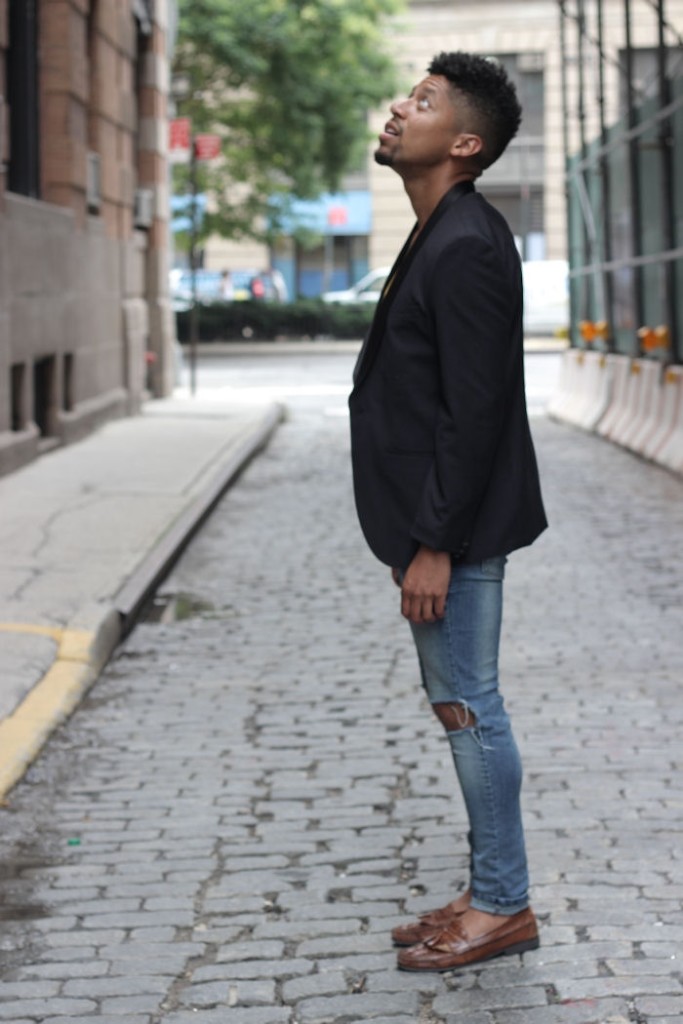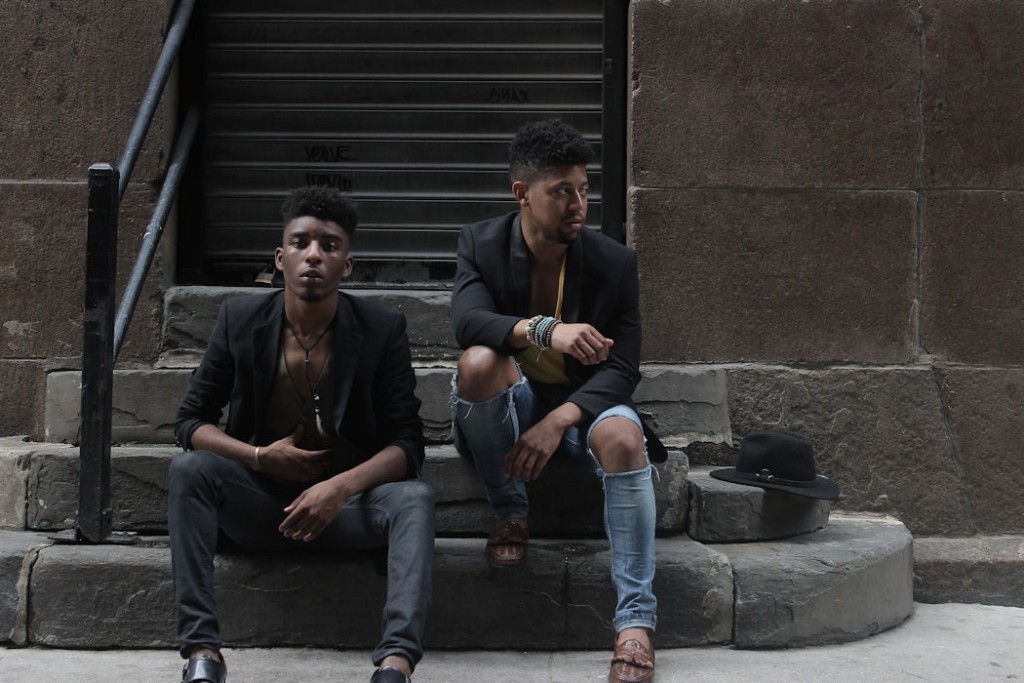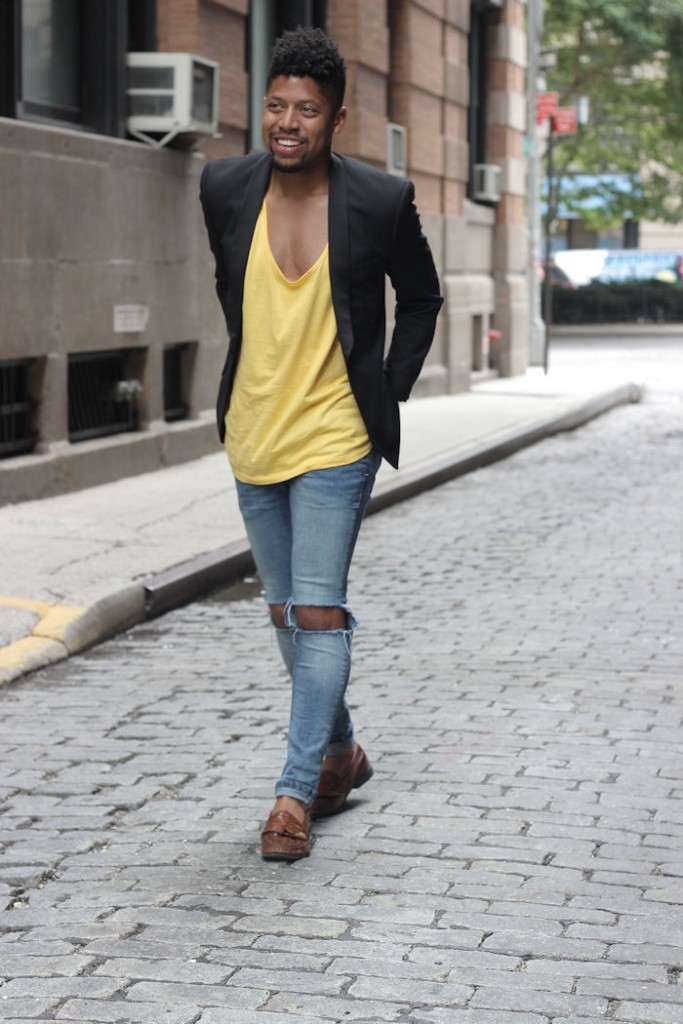 Blazer: Forever21 | Tank: ASOS |
Jeans: ASOS | Tassel Loafers: DSW
Last weekend, I had an opportunity to travel and meet up with my blogger friend, Cody Dash. Straight out of the Big Apple, Cody has a great sense of fashion and personal style. He even has his own fashion blog as well, "OPENDOORPOLICY."
Since we both have an eye for fashion, we thought it would be a great idea to collaborate on a few looks together. For the first one, we both decided to go for a semi-casual dapper look. So, I thought it would be great idea to pair this old, yellow racer back tank with one of my newly purchased tuxedo jackets.
Okay, so I know this may be a little sidebar, but I love everything about the color yellow!
Bryce Lennon, I actually don't know you that well. What's the deal with the color? Well for starters, it's my favorite color in the world. Think about it! It's bright, fun, and it accurately reflects my personalty. So, I love incorporating the color with most of my looks.
Let's take a break from the yellow appreciation, and get back on track. For the rest of my outfit, I decided to dress down the blazer and tank with a pair of distressed denim jeans, and leather loafers. The jeans help add a little grungy element to the entire look, while the brown loafers add a trendy twist to a flashy look.
So, what do you think about this particular look? Feel free to share with us in the comments section below.