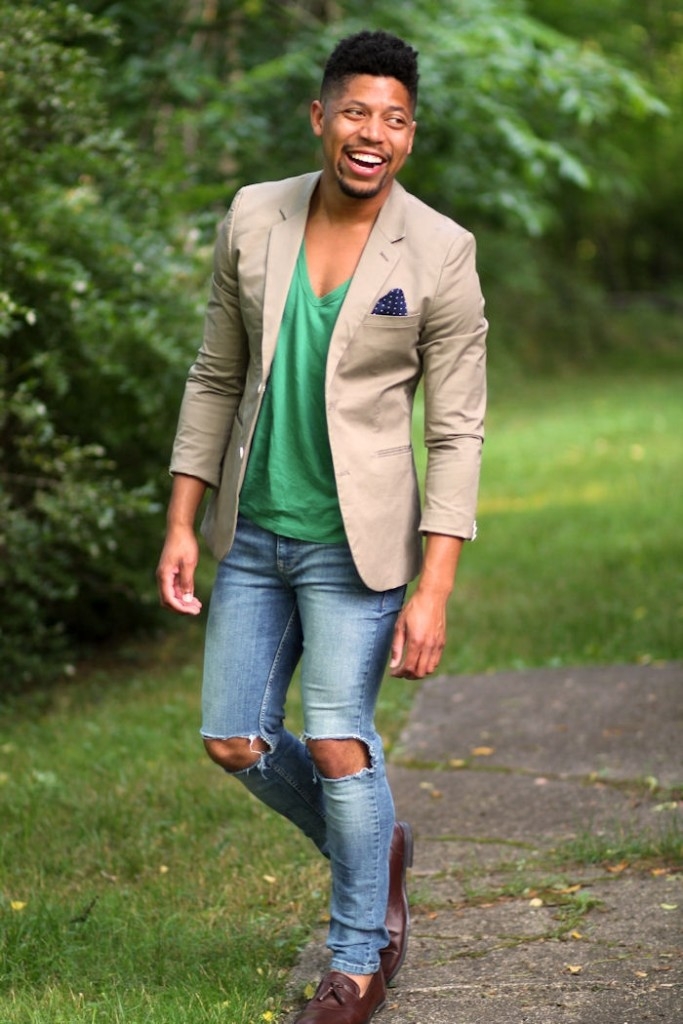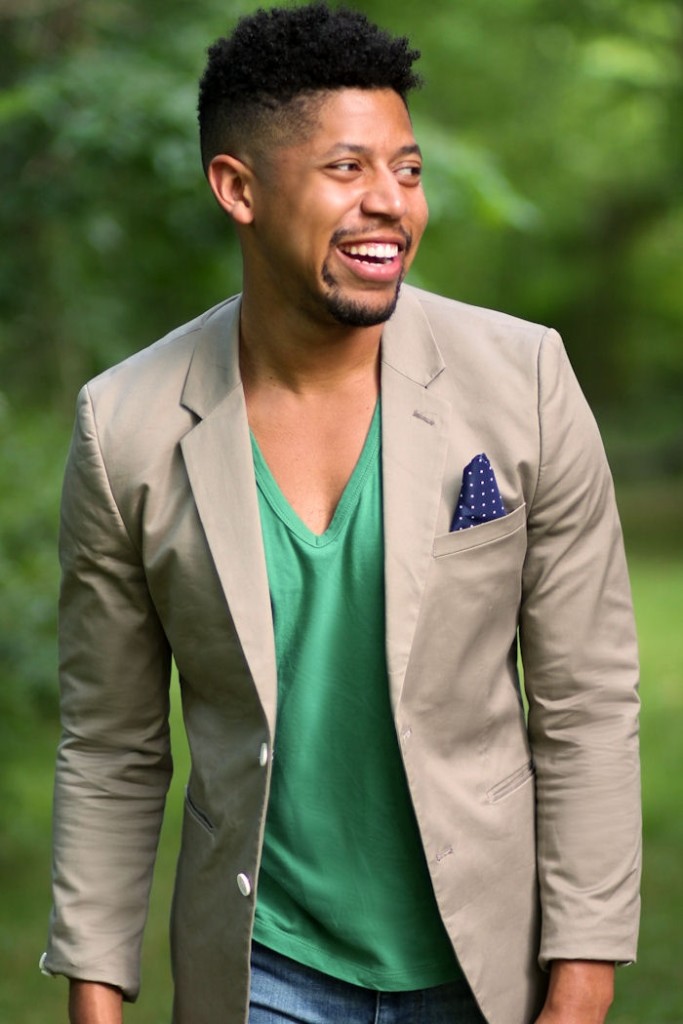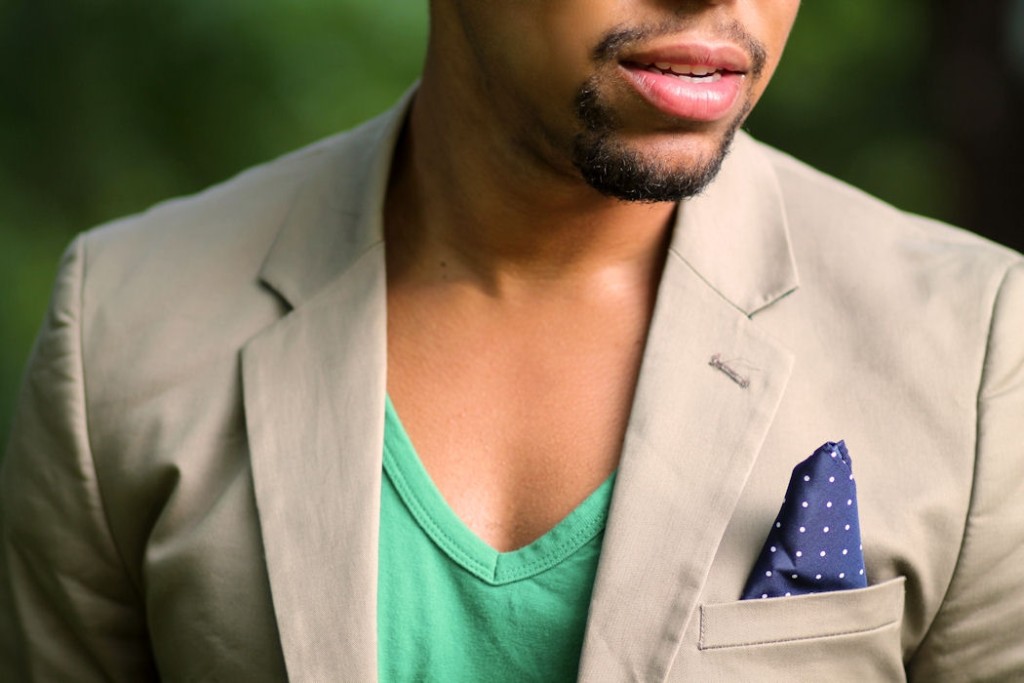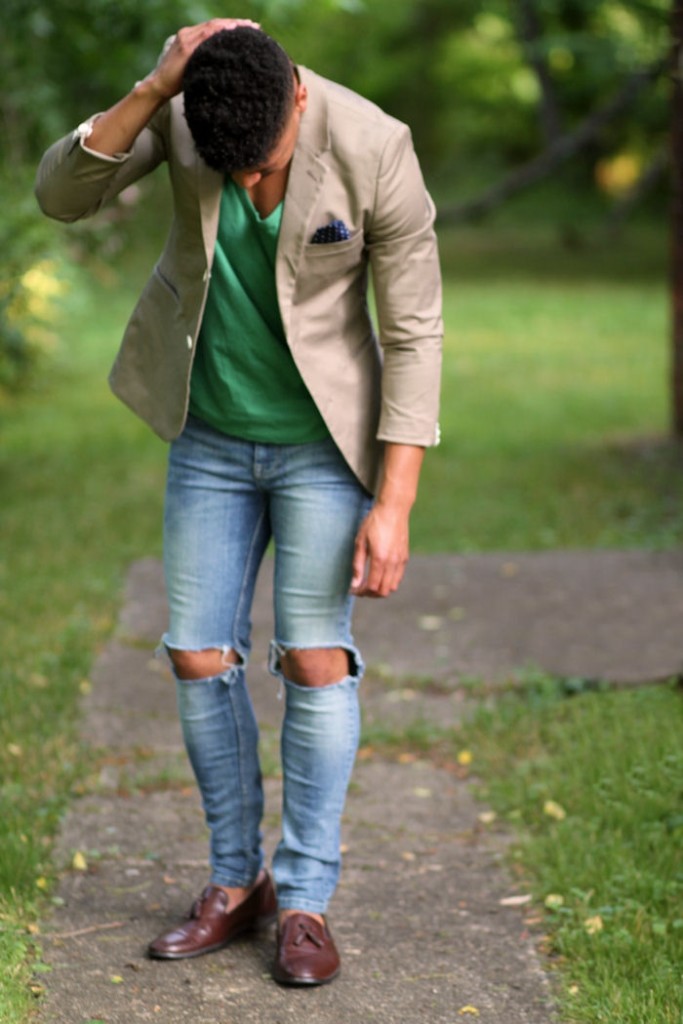 Blazer: H&M | Shirt: ASOS |
Jeans: River Island | Shoes: ASOS
If you plan on stepping out during one of the hottest days of the year, you should consider pairing a t-shirt and blazer together.
Why? Well, blazers and tee shirts go hand in hand, especially when you are headed out after work. Just think about all those times you had plans on meeting up with friends after work, but  had nothing to wear. Well, if you had a solid color tee and blazer packed in your bag, you wouldn't have anything to worry about.
With all that being said, I thought it would be a great opportunity to get some wear and tear out of my favorite khaki blazer. This blazer was purchased last summer from H&M for $25, and I've been in love with it ever since. You can't beat that, right?
So, when you are thinking about all your summer options, just think about all the possible combinations you can make with a solid color blazer and t-shirt. The possibilities are endless!
If you have a new summer look idea, feel free to share with us below.
Thanks for reading!