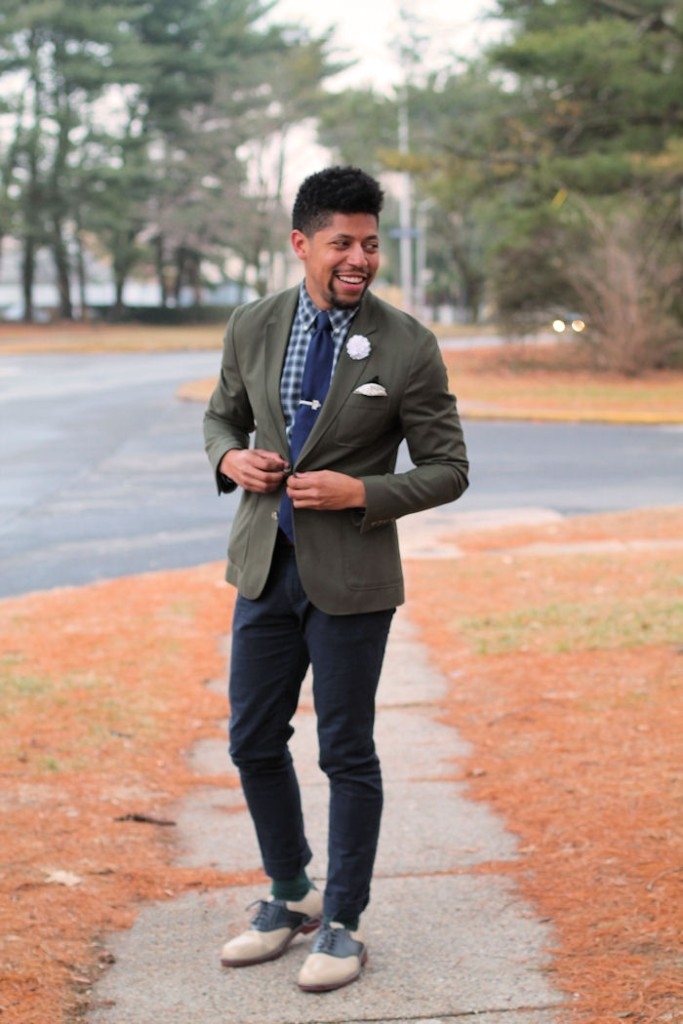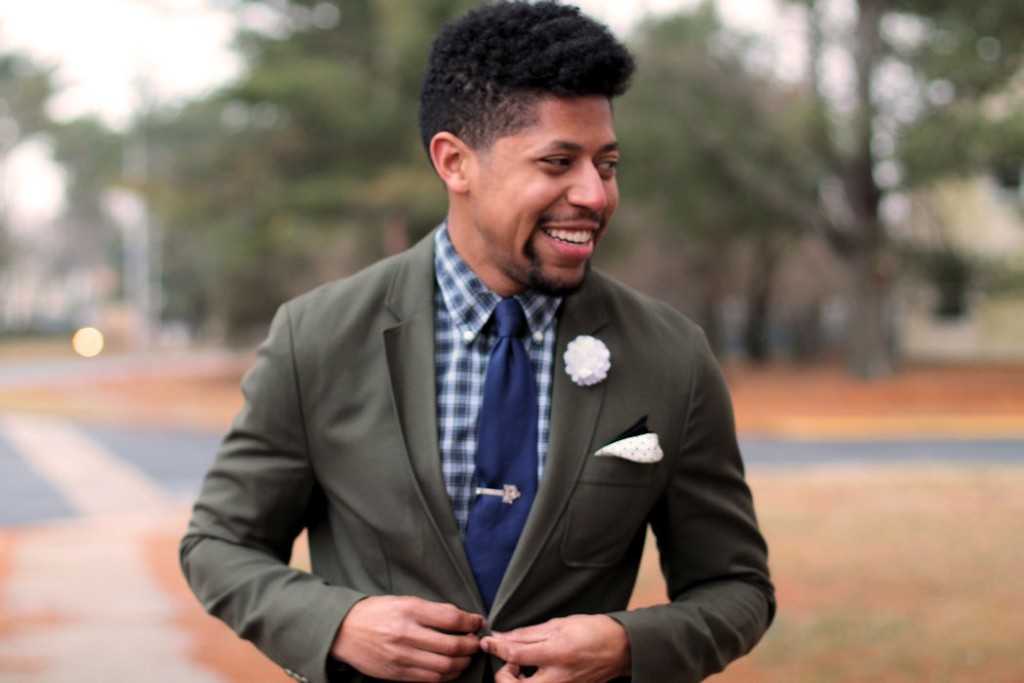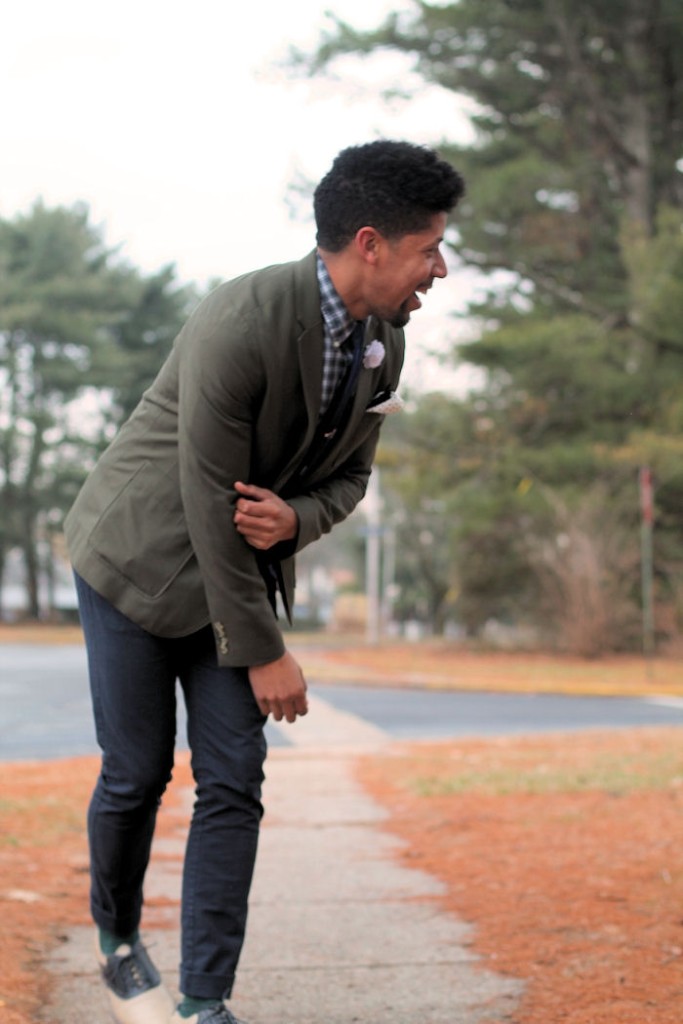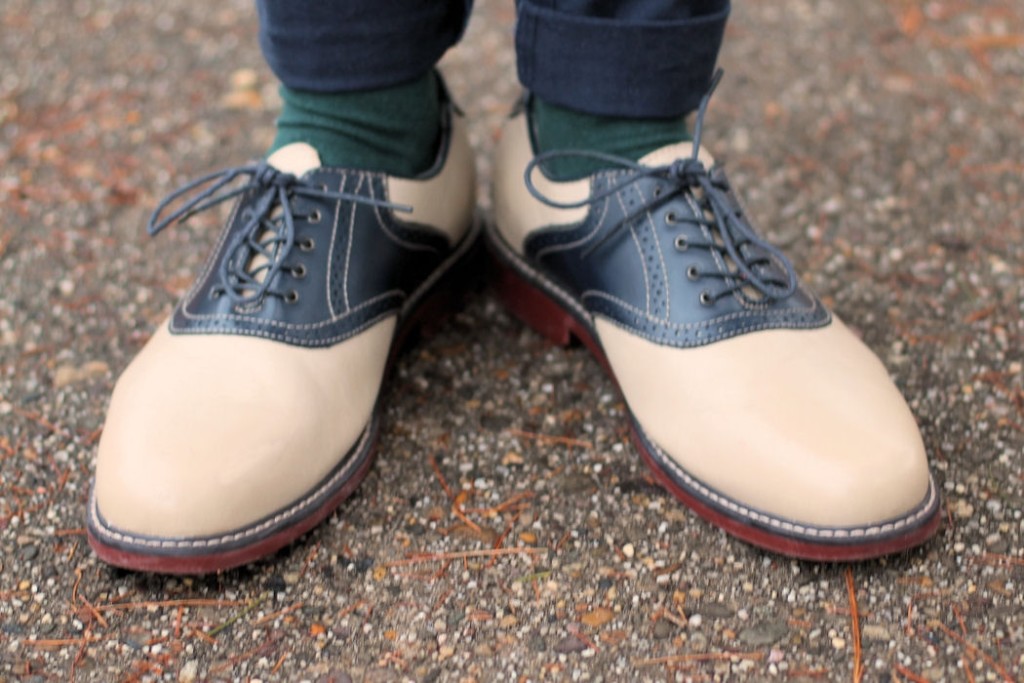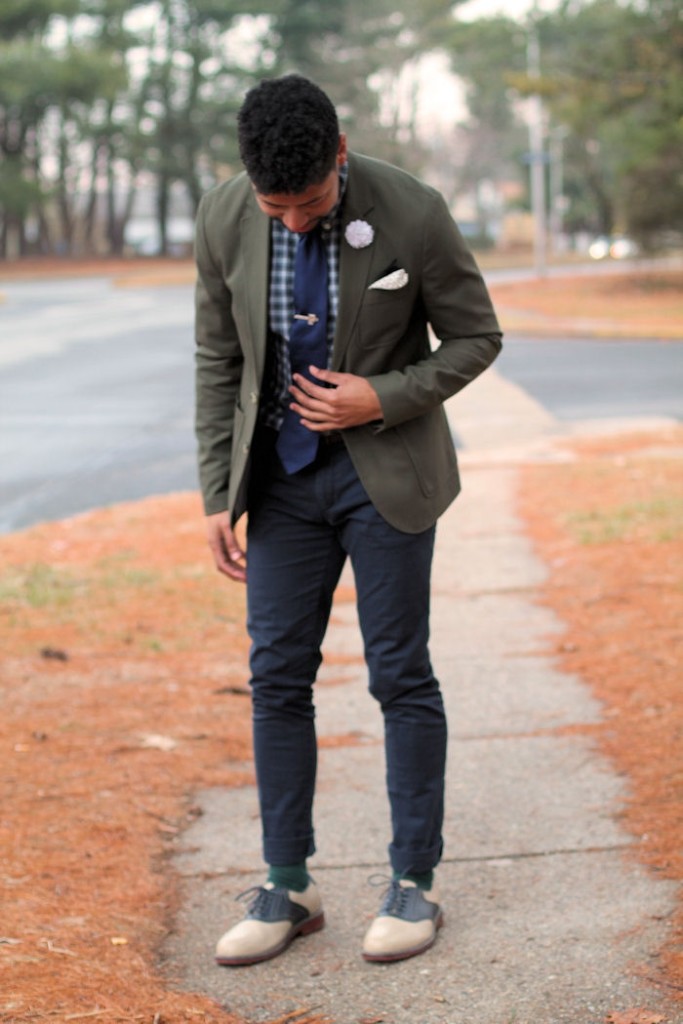 Blazer: ASOS | Button-Up: Ralph Lauren |
Chinos: H&M | Saddle Shoes: G.H Bass
Recently, I came across an old VHS copy of my favorite childhood television show, "Mr. Rogers Neighborhood." Syndicated back from the late 60's, Mr. Rogers Neighborhood was one of the best children based television programs of it's time. Furthermore, this show served as the foundation for fun and excitement during my earliest childhood memories. With all that being said, I thought it would be appropriate to pay homage to Mr. Rogers in this week's #MensStyleMondays post.
A man known for wearing cardigan sweaters, chinos, plaid button-ups, and Keds, Mr. Rogers became a catalyst for mainstream, preppy fashion. Taking all this into consideration, I decided to put away my combat boots, and throw on my favorite pair of leather saddle shoe from G.H. Bass. These kicks were purchased a few years back from DSW Shoe Warehouse, and I instantly fell in love with them! For one, they come in almost every possible color combination. Plus, they look great when worn with denim or chinos.
In order to maintain this preppy look, I went with a pair of navy chinos from H&M. Like the saddle shoes, these pants were also purchased a couple years back. I actually like these pants because the leg is not too tight, and the crotch area is not as constricting as you would think. They are the perfect pair of chinos for home or work.
Rather than a solid color button-up and cardigan like Mr. Rogers, I went with a blazer from ASOS and a Ralph Lauren plaid shirt instead. When styling a solid color blazer, think about a patterned or printed shirt underneath. When you want to add some character to your outfit, stick with plaids. If you are a little more adventurous, try floral or polka dot prints. Remember, we are focusing on a preppy look here. So, solid colors and plaids are the most popular.
So, I have the shoes, pants, shirt, and blazer, but what am I forgetting? Oh, the necktie! With any preppy inspired look, a solid color neck tie can put the final touches on your outfit.
Growing up, what was your favorite childhood television show? If you could embody a character from that show, how would you modernize their look? Feel free to leave us some comments below.
Thanks for Reading!