During the months of September and December, the temperature can easily change from 70 to 30 degrees within a twenty four hour period. With that information in mind, it's important to be prepared for unpredictable temperature changes each day. What's a better way to prepare than wearing a few extra layers of clothing.
Furthermore, a discussion of autumn layering leads to this week's #MensStyleMondays post. Today, I decided to show off one of my business casual, work outfits. Check out the full feature below!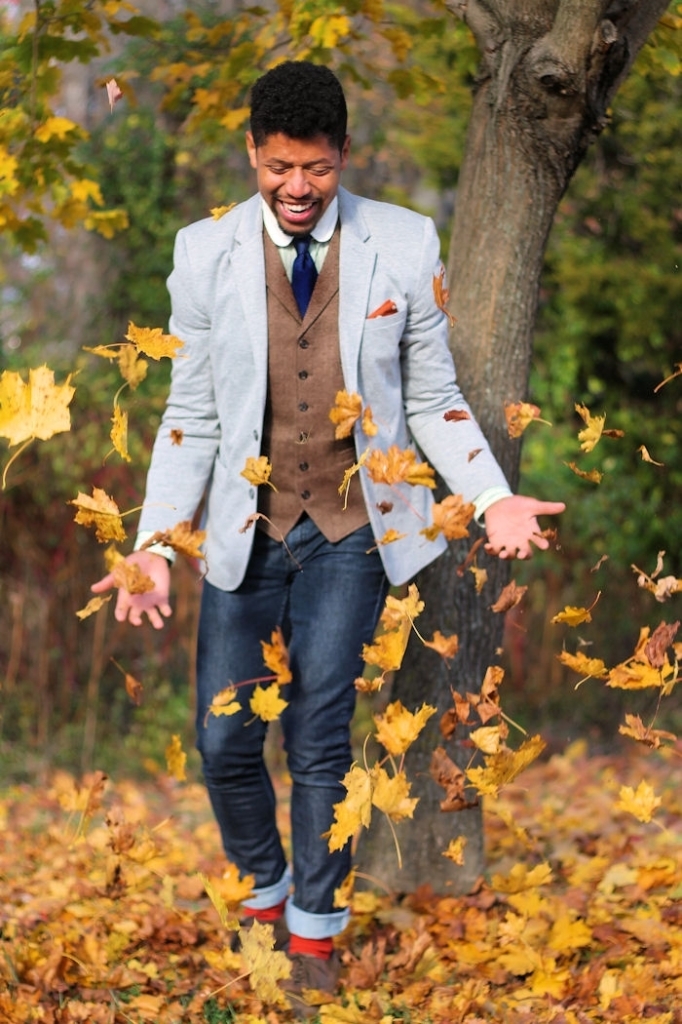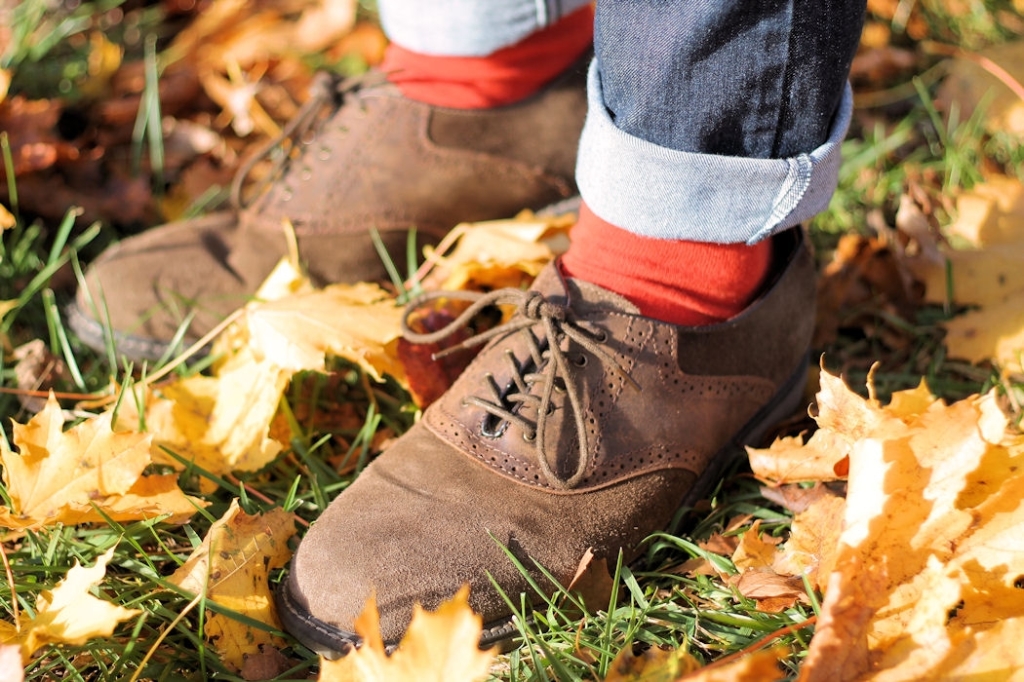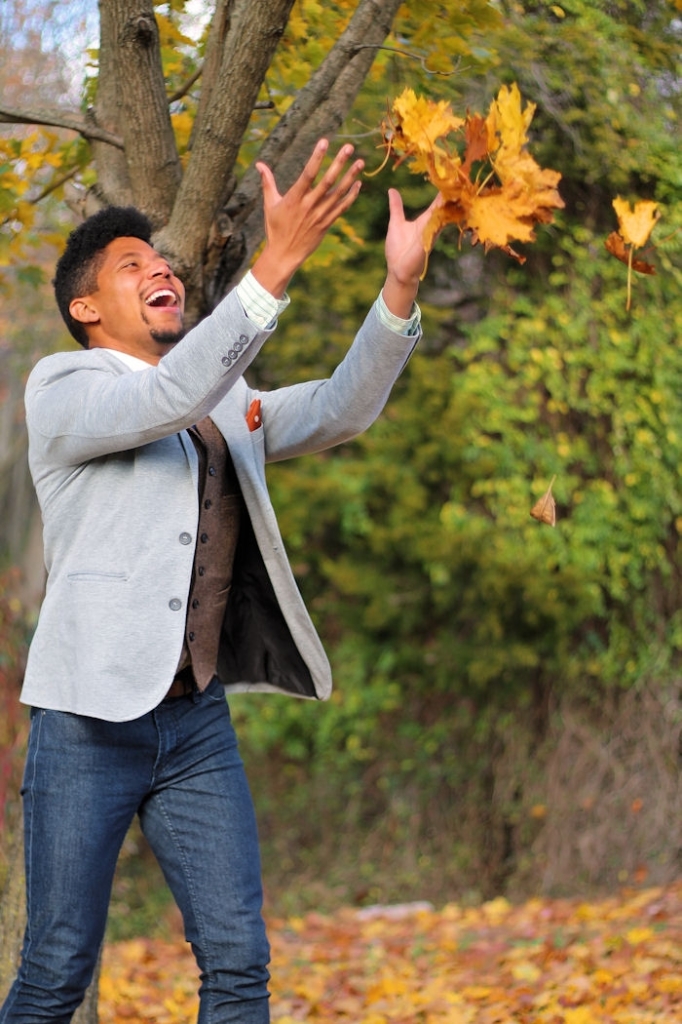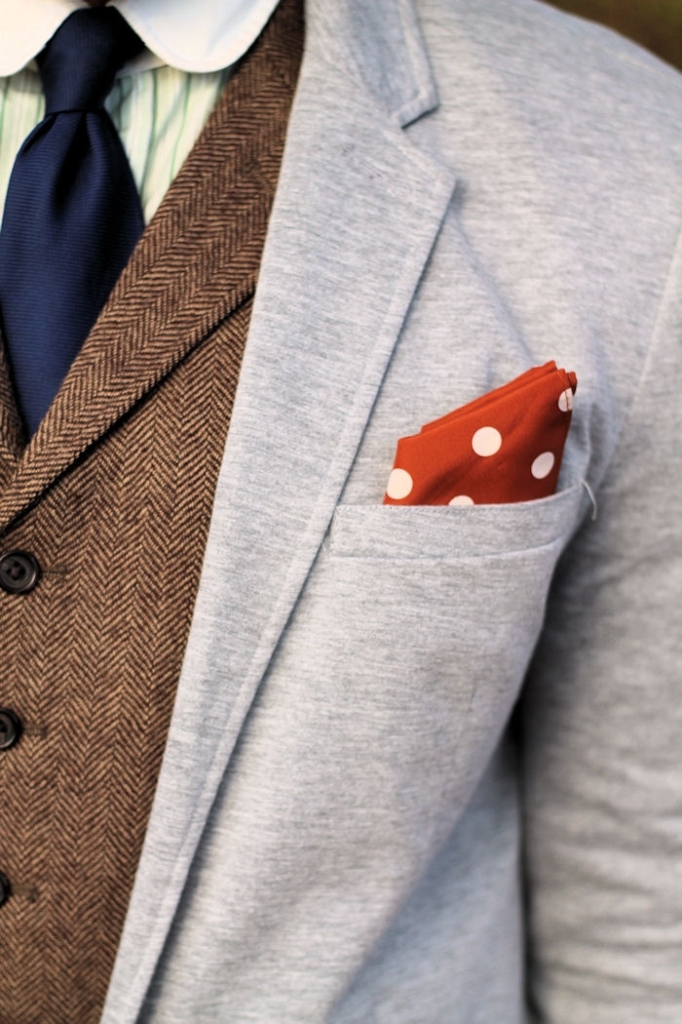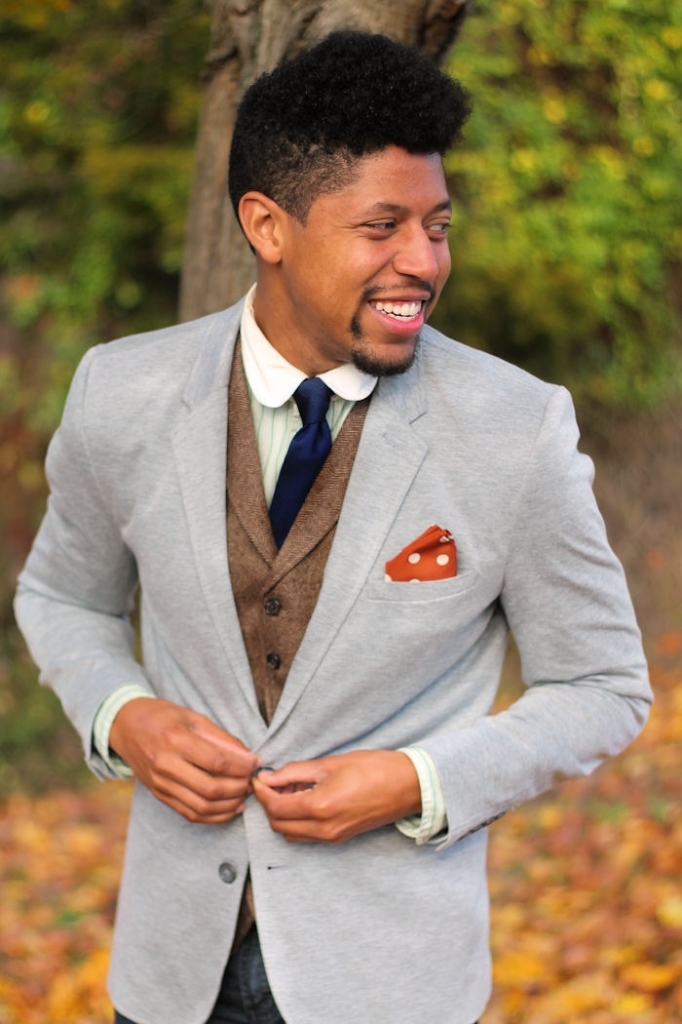 Button-Down: Ralph Lauren | Waist Coat: Ralph Lauren
Jersey Blazer: Forever 21 | Denim Jeans: Hot Topic
Socks: H&M | Saddle Shoes: G.H. Bass
Personally, I am very proud of this outfit. The colors went perfectly together.
At first, I was unsure of how to incorporate the various colors of autumn into my outfit. After mixing and matching a few items, I figured out how to a create a natural look with different layers. Typically, the foundation for most of my outfits consist of two primary colors. In this particular case, I started this outfit with the green and white striped button-down and navy necktie.
For anyone that has checked out one of our #MensStyleMondays posts in the past, you understand my love for waistcoats and vests. So, I decided to wear a brown, tweed waistcoat to help keep me warm and elongate my torso.
Although the tweed waist coat looked perfect over my green button-down and navy necktie, there was still something missing. At the last minute, I threw on my grey jersey blazer with a polka dot pocket square.
Since this was a semi-casual look, I decided to dress down my outfit with a pair of denim jeans. These jeans were purchased from Hot Topic some time last year. Every once in a while, I get the opportunity to wear these jeans with a few blazers. Finally, I finished off my outfit with a pair of suede saddle shoes.
How do you layer your clothes during the cooler months? Tell us in the comment section below!