Today is our first "official" #MensStyleMondays post for this season!
In preparation for autumn, I just put away all of my summer and spring clothes. Unfortunately, I may have jumped the gun since its still 70 to 80 degrees outside. It looks like I'll be wearing tweed vests, knitted neckties, and wool blazers until March or April.
Okay, maybe I exaggerated just a little bit, but I do plan on wearing these clothes for a long time.
With all that being said, I put together a little autumn inspired look for this post. Check out the full outfit details below.!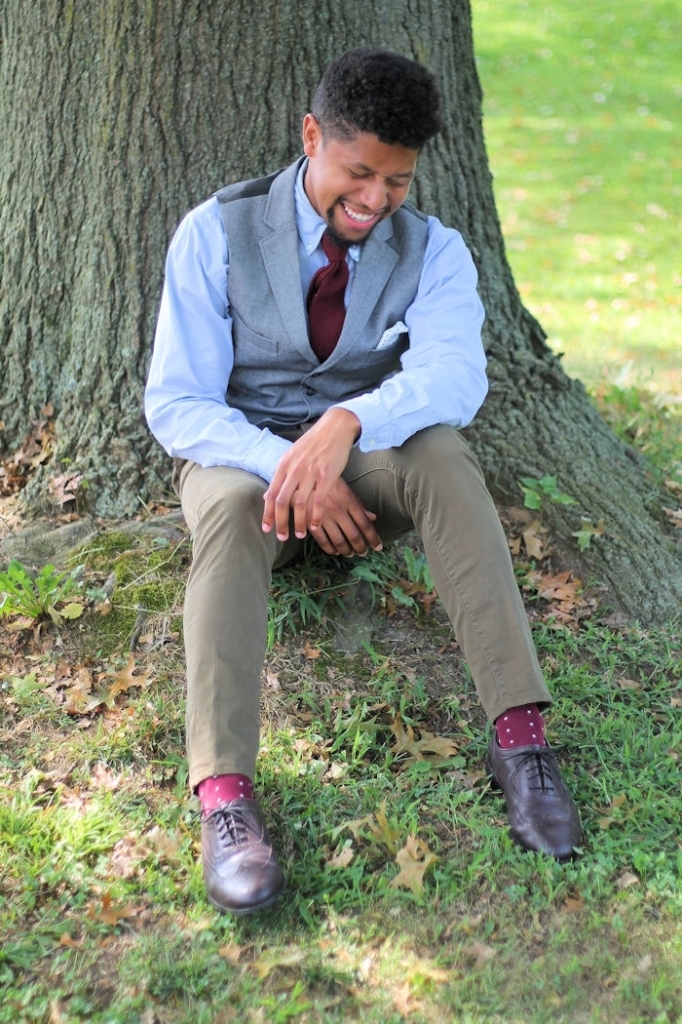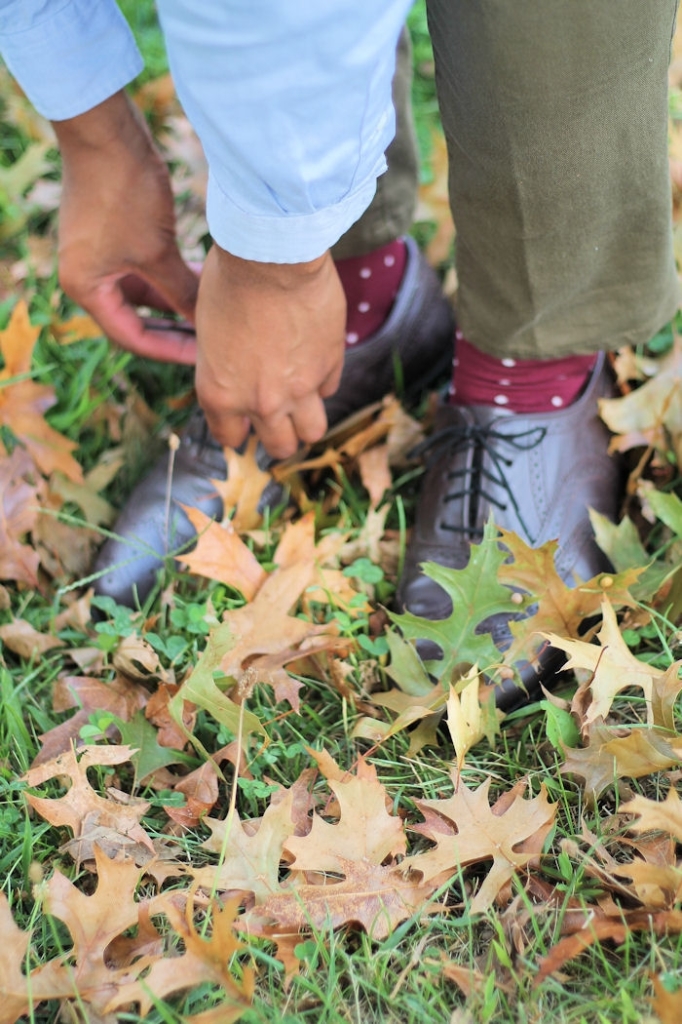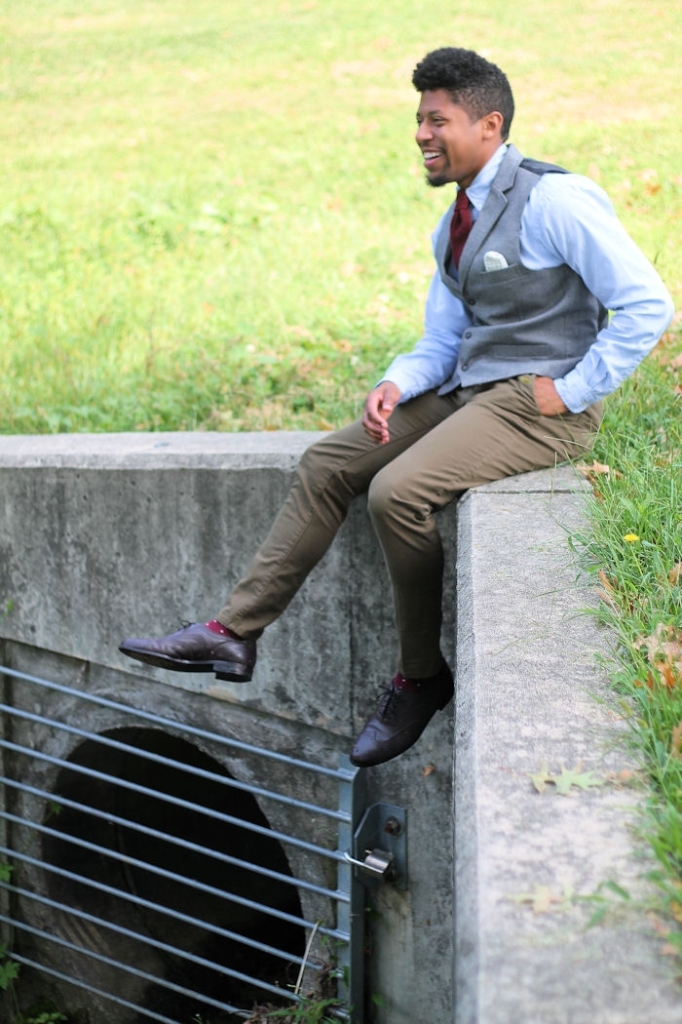 Waistcoat: Macys | Button-Down: Ralph Lauren | Necktie: Urban Outfitters | Chinos: GAP | Socks: Ralph Lauren | Shoes: Thrifted
If you are that gentleman with a very short torso, here is a little pointer. Try to invest in something that will help elongate your upper body.
Depending on your style preferences, you may have a different opinion than myself. Personally, I love wearing waistcoats to help camouflage my short torso.
Here is what I love about them:
1) Waist coats are very adjustable. Simply adjust the strap in the back, and you can have a very form fitting vest.
2) Depending where you shop, waist coats are very affordable. For instance, the waistcoat I wore today was purchased on sale for $15, which was a steal!
3) Waist coats are made in a variety of styles and colors. In the pictures shown above, I am wearing a wool vest. Technically, I own at least eight waistcoats that I wear on a regular basis but the wool one is my personal favorite.
For the rest of my outfit, I focused on minor details. Take the burgundy, white, and black printed polka dots for instance. I carried this print throughout my socks and pocket square. The polka dots add something different to my look.
What do you think? What little tricks do you have to elongate your body parts? Please let us know in the comment section below!