Anyone that knows me understands why I love Big Brother on CBS!
"Big Brother?! That show still comes on?"
Yes, my favorite show still comes on at least three times a week. If you have never heard of Big Brother before, let me give you a quick rundown on how things work. You take fourteen to sixteen of the most controversial individuals from around the country, lock them in a house for ninety seven days, and throw in a few curve balls and twists to stir up the game. With that formula, Big Brother is made.
After sixteen complete seasons, Big Brother still manages to create reality television stars over night. For instance, during season sixteen, we saw an obsessed cowboy, a sassy pastor, a hot mother of three, a groundskeeper, a beautiful model, and a famous pop singer's older sibling win the hearts of America. Well, some of these houseguests were hated by America, but you get the point.
This season, there was one pre jury houseguest that stuck out to me the most, and she goes by the name Amber Borzotra. Although her game was cut short after being the target of a newly formed alliance, Amber continued her humanitarian efforts outside the house with her #TeamAmber #BB16 t-shirts. Take some time to check out my fully custom #TeamAmber shirt below!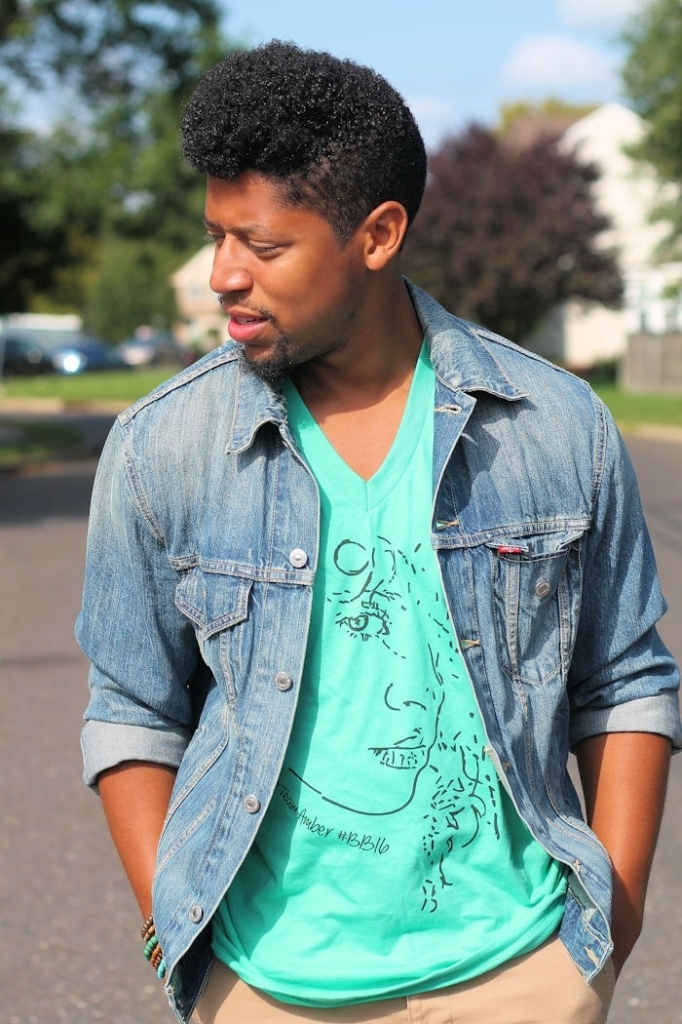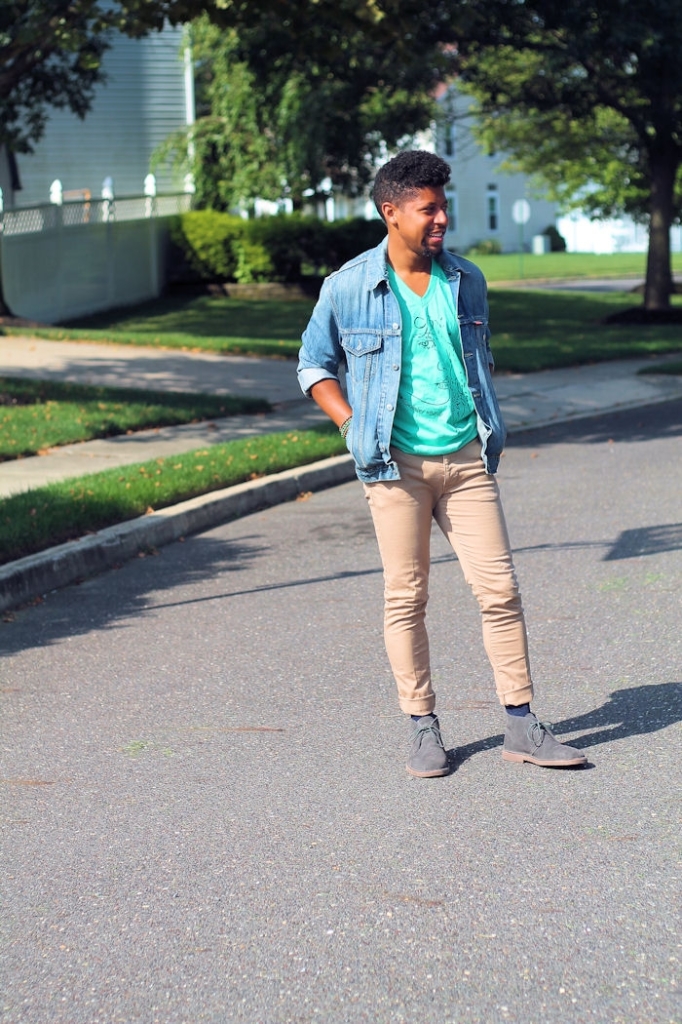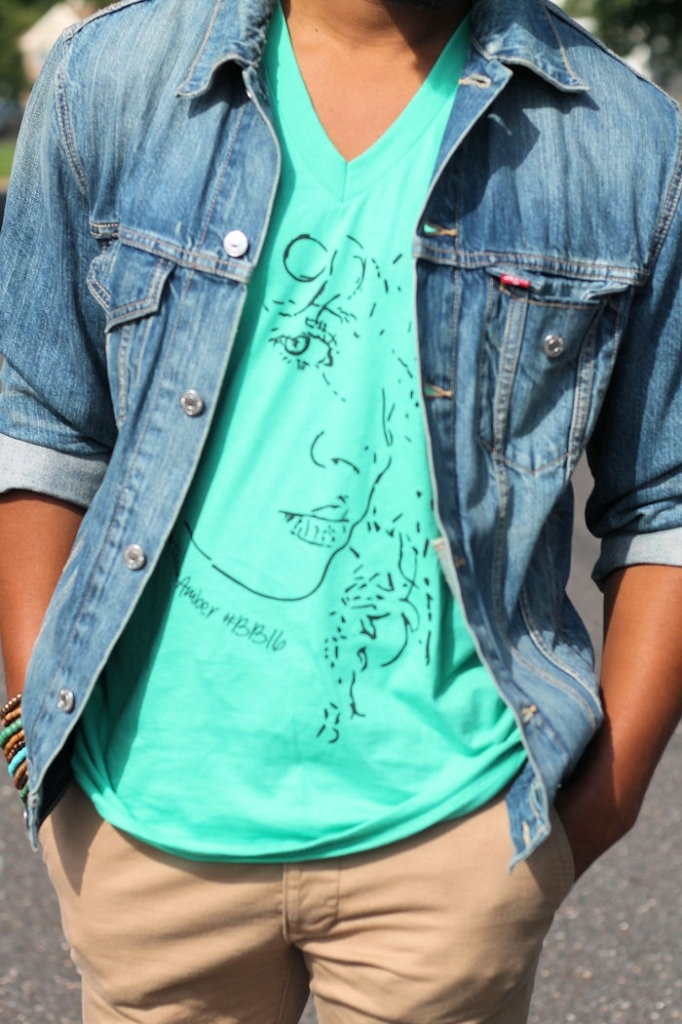 T-Shirt: #TeamAmber | Denim Jacket: Levis | Khakis: ASOS
There are two reasons why I love this shirt so much. Number one, its full customizable. For a little bit extra money, you can change the color and style on the shirt. I purchased a medium sized, men's tee in the mint color. I have to say this shirt is very appealing. It went great with my denim jacket, khakis, and desert boots.
Second, all the proceeds from the shirts will be donated to the Sloan-Kettering Cancer Center, which is one of the foremost cancer research and treatment facilities in the United States. The website itself states, "This is in tribute to Amber's family, which has been touched by cancer all-too-often, including Amber's stepfather Brian, whose passing Amber has discussed on the Live Feeds, and also to the Grande Family, through whom the loss of Frankie's grandfather has been felt throughout the Big Brother community."
You can't help but commend a woman that is striving to make the world a better place. If you are interested in a shirt, head over to http://aborzotra.com/teamamber-t-shirts-funds-charity/ for more information. Also, follow Amber on her journey on Instagram @amberborzotra.
Thanks for reading!