Today, we have another #MensStyleMondays post featuring Bryce Lennon, creator of UnregisteredStyle.com.
For this summer look, Bryce went with a simple gingham print button-down, brightly colored chinos, leather belt, and a pair of monk strap slip-on, leather loafers.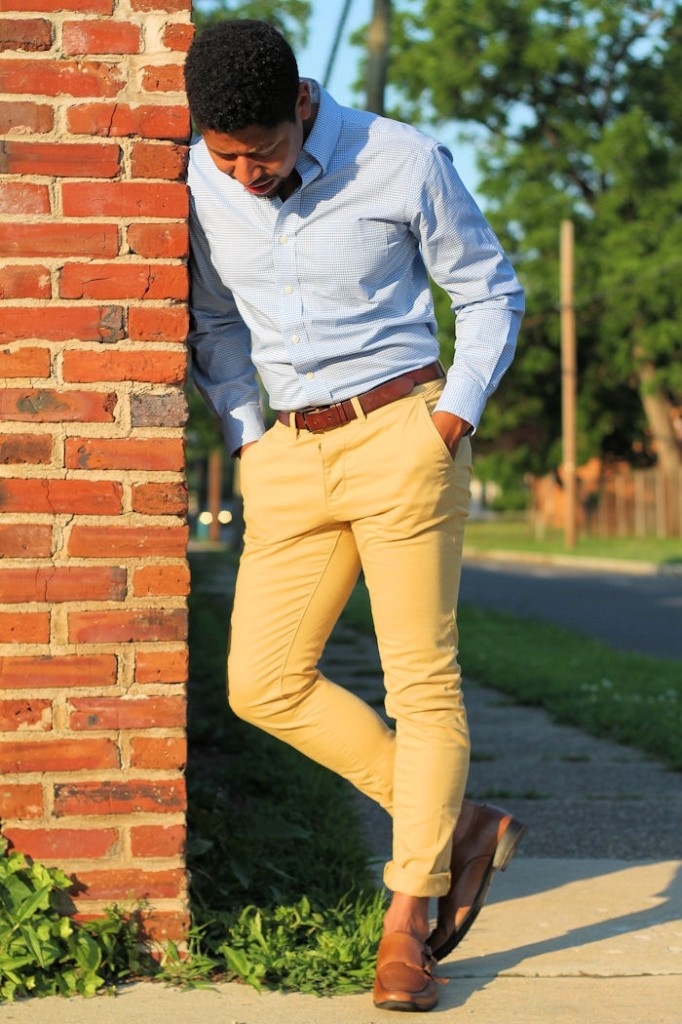 Button-Down: Ralph Lauren | Belt: Gap | Chinos: ASOS | Loafers: Steve Madden
"Since my favorite color is yellow, I always try to incorporate brightly colored pieces in my outfits. Think about it, the various shades of yellow capture the true essence of happiness and summer. That is why I love the color!" -Bryce Lennon
Come back next Monday for another post on #MensStyleMondays with Bryce Lennon aka @Karmike.
Do you have a stylish outfit?! Make sure you tag #UnregisteredStyle and #MensStyleMondays!