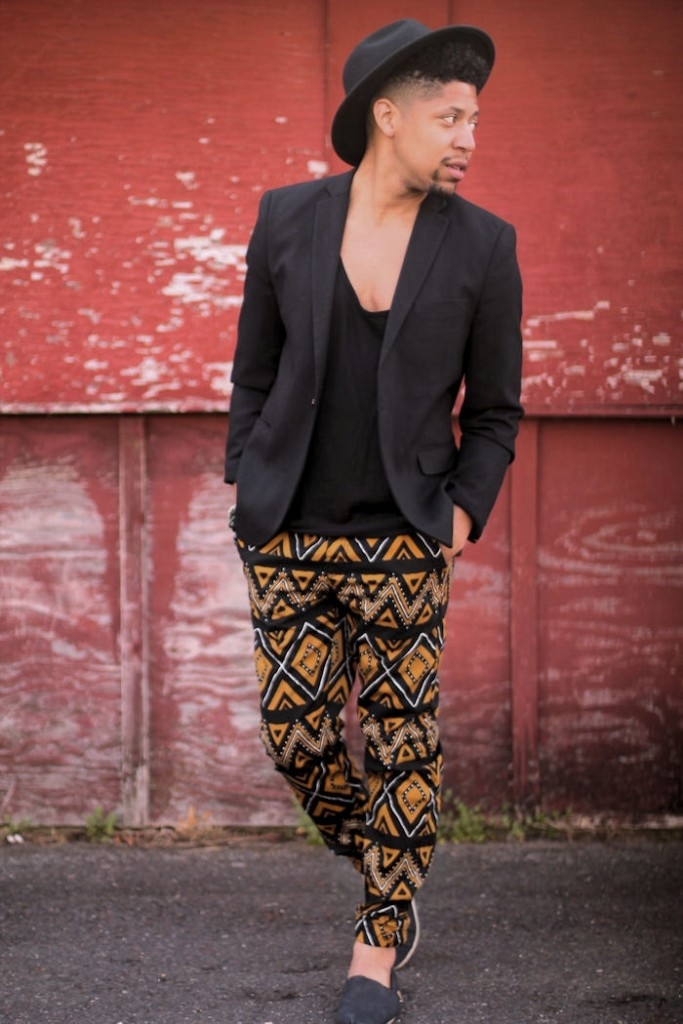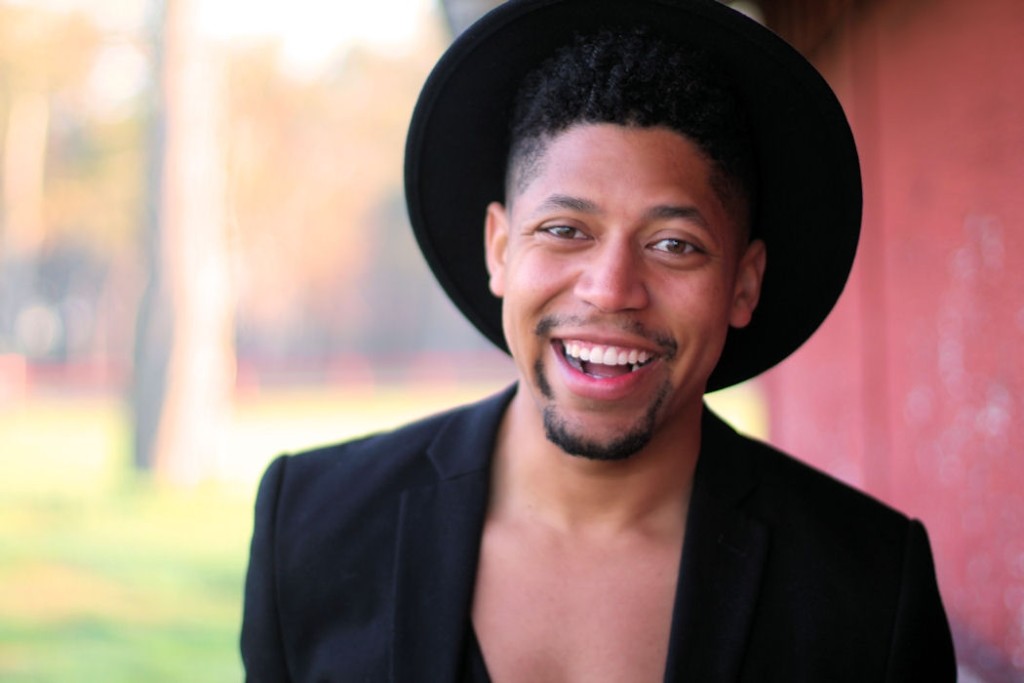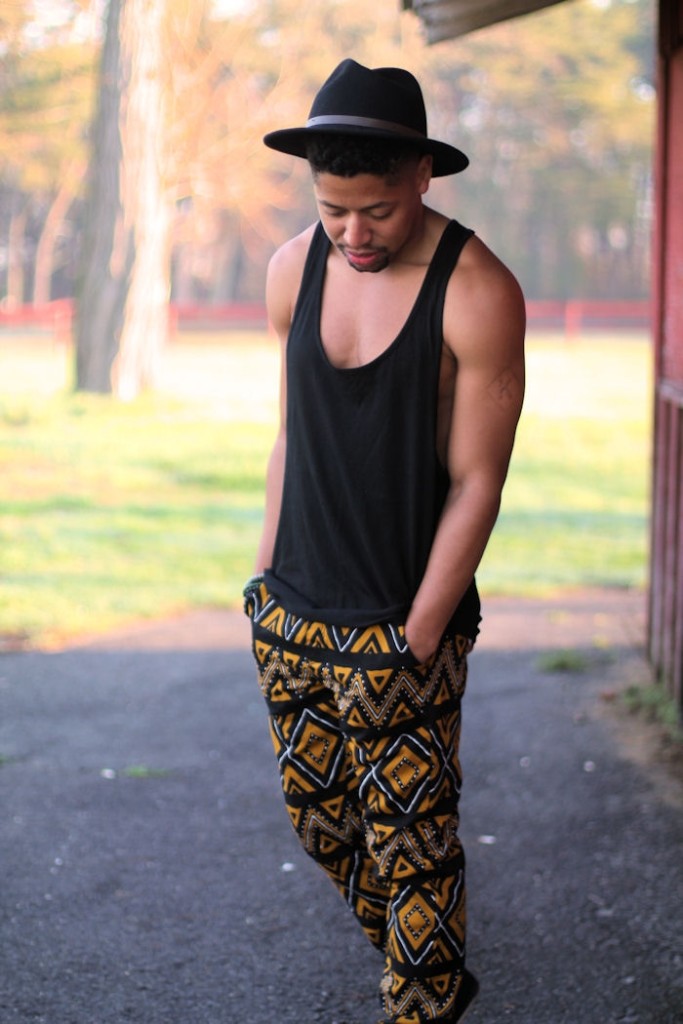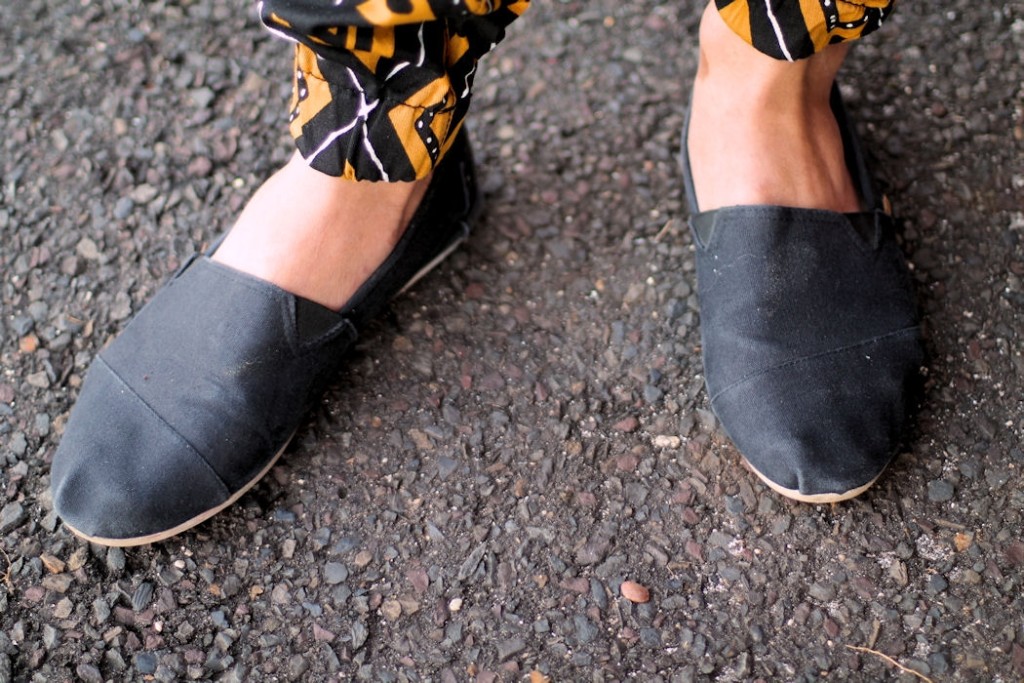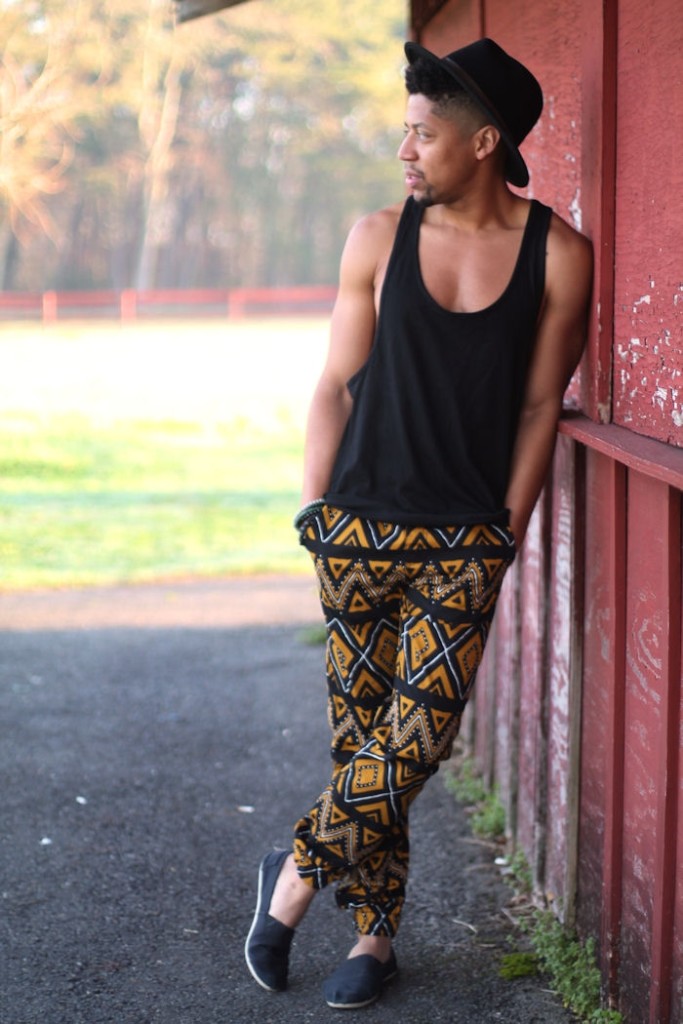 Joggers: Forever 21 | Blazer: Forever21
Tank: ASOS | Shoes: ASOS
How did I wear…tribal print drawstring joggers?
A lot of guys may be a little hesitant about wearing most prints these days. Recently, some of the most popular retail stores have done a great job at styling their printed joggers. As a result, men have started picking up on the trend.
So, I purchased my first pair of tribal print joggers. Now, what do I wear with them? Okay, tribal prints can be easy to pull off, especially if you know how to coordinate colors.
Tip: Make sure you accent your tribal prints with a neutral color. You can always play it safe with white or black, since they go with almost everything.
For myself, I decided to dress up my joggers with a black wide brim fedora, blazer, tank, and a pair of slip-in espadrilles.
Tip: If you are looking for more tribal print joggers, take a trip over to Forever21. This season, Forever21 continues to push the envelope by offering a variety joggers. Whether you go in store or shop on-line, I'm sure you will find a pair that catches your eye.
These tribal joggers are super soft and comfortable, which means you can wear them casually or dress them up like I did.
Tip: For a casual look, try a denim button-up or solid color t-shirt. Stay away from obtrusive graphics and bold prints. Remember, your pants are already bold enough, you don't want draw any attention away from them.
What do you think? How would you dress up your tribal print joggers? Leave us some comments below.
Thanks for reading!