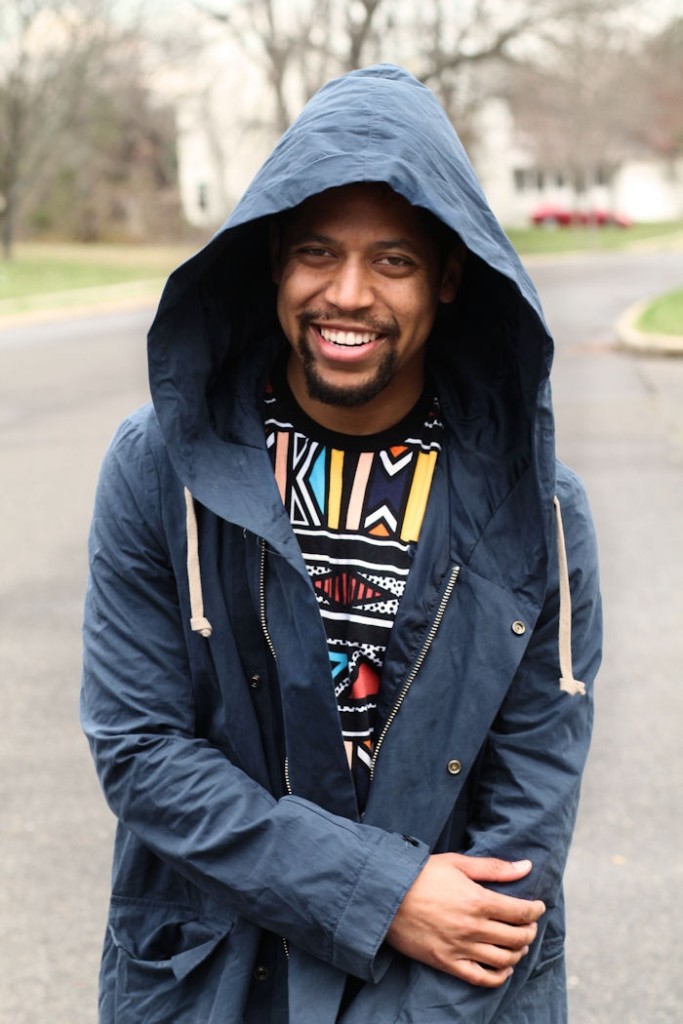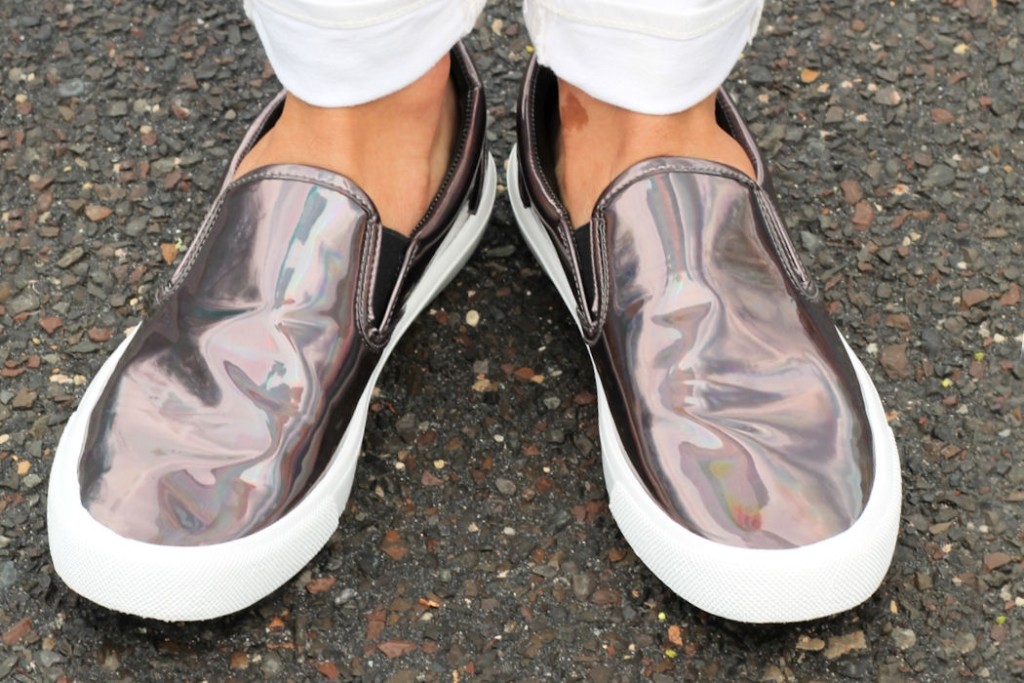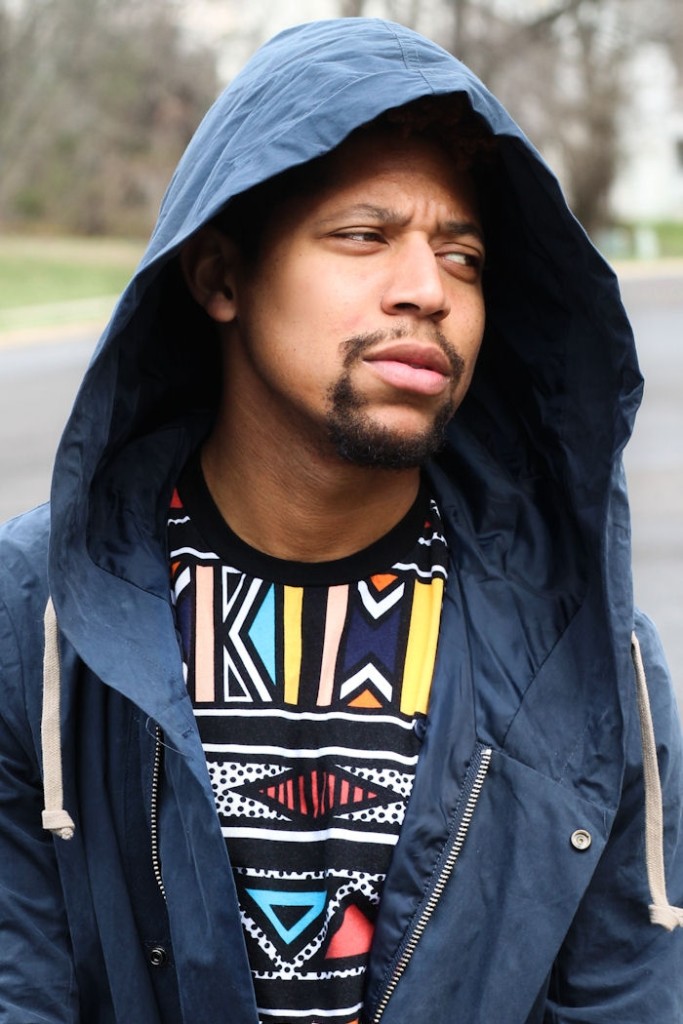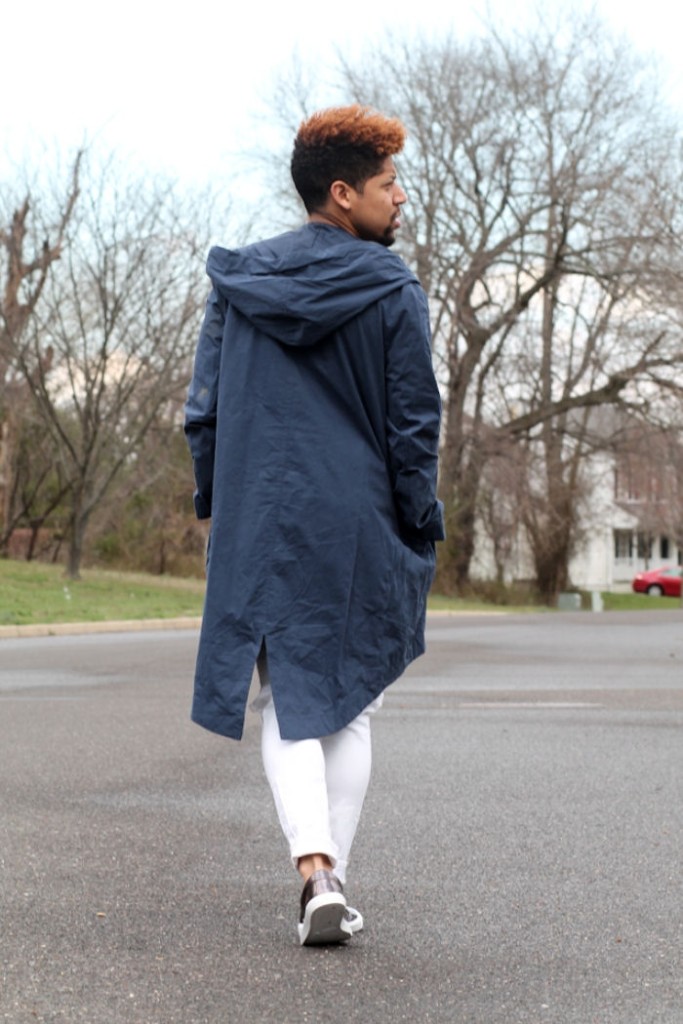 Fishtail Parka: ASOS | Tee: H&M |
Jeans: River Island | Sneakers: ASOS
How did I wear…a fishtail parka?
Since the longline trend is still holding on strong this season, the fishtail parka jacket is the perfect outerwear to compliment your spring collection. Don't get me wrong, the trench coat is one of my favorite pieces over the last few years. However, the fishtail parka is my latest obsession.
 Tip: There isn't much that can't be worn with the fishtail parka. So, depending on your mood, you can dress this jacket up or down with the appropriate pieces.
Initially used by the United States Army during the Korean War, this three quarter length coat is made from the most water resistant material available to consumers. Worn casually or with a suit, this jacket has many hats.
Tip: On a rainy day, try to style your jacket with a fun pair of sneakers or boots.
For this particular look, I wore my jacket with a 90s inspired geometric printed shirt from H&M. The shirt itself is very bold and brightly colored, which I can definitely appreciate. In addition, I wore my favorite white, distressed jeans with a pair of iridescent slip-in sneakers from ASOS.
Tip: Men are not the only ones that can get a hand on this great outerwear. Ladies you can have a little fun too! Consider wearing your favorite halter or crop top teamed with a pair of skinny jeans and booties. That sounds like a great look, right?
So, how do you feel about this look? Feel free to share with us in the comments section below.
Thanks for reading!