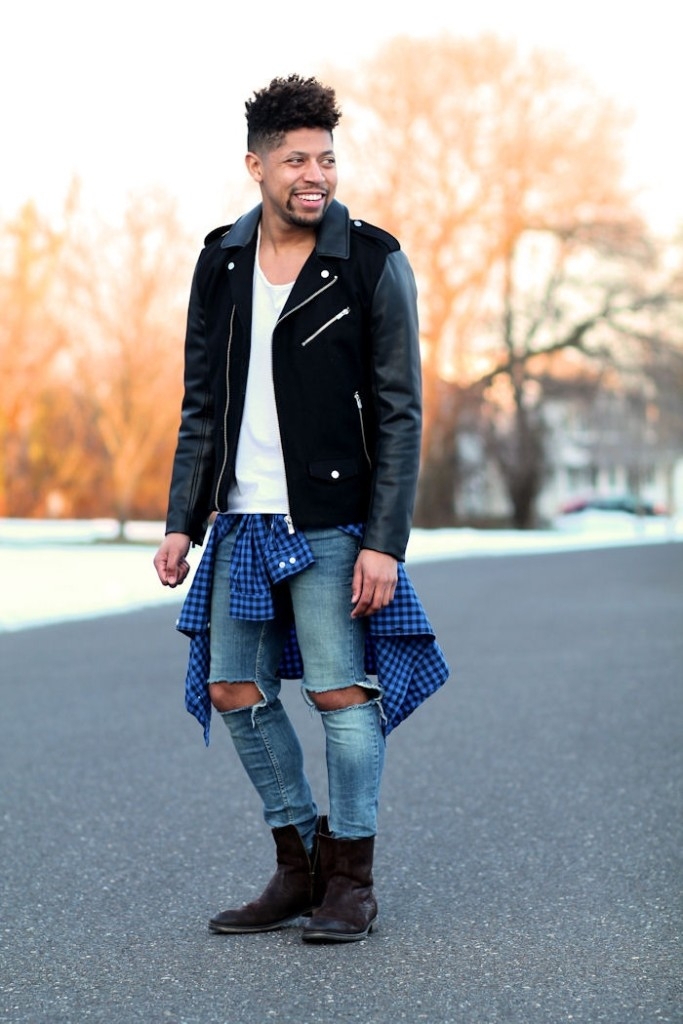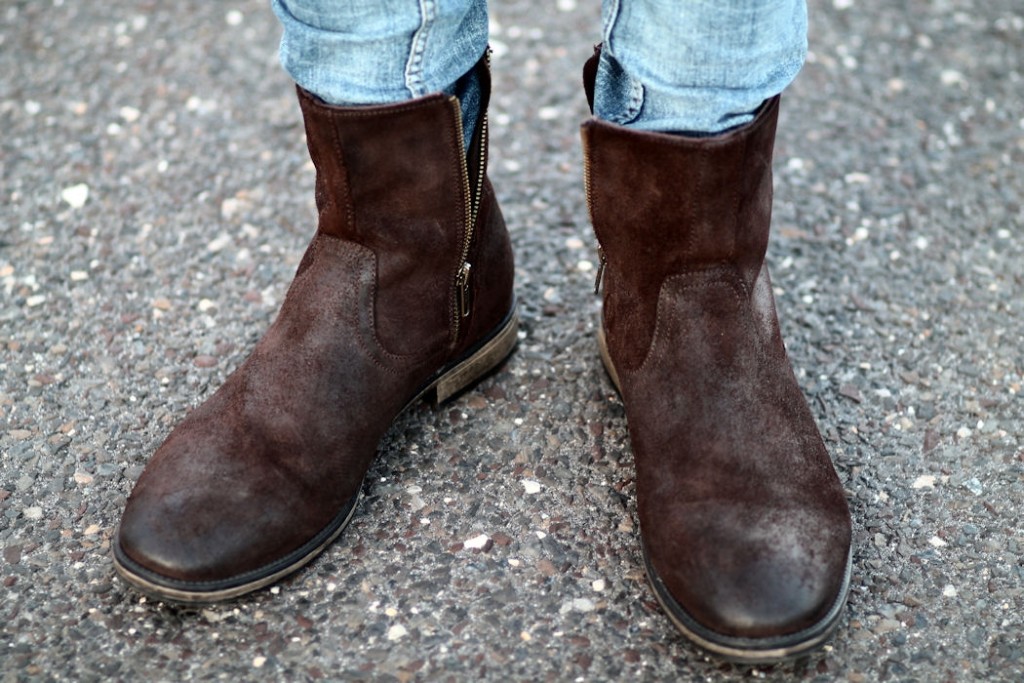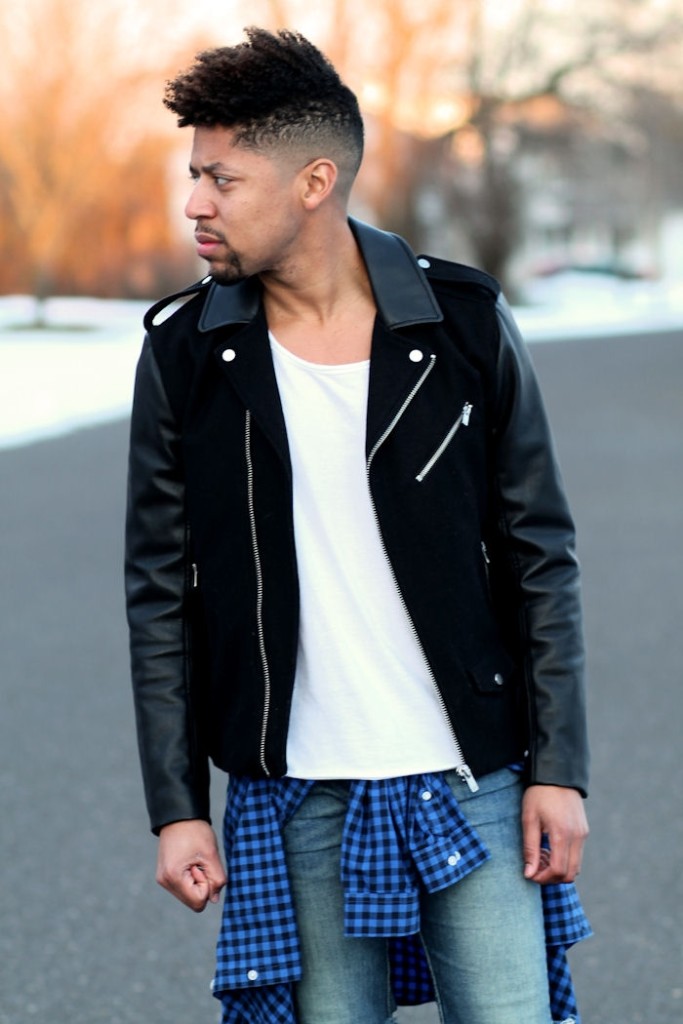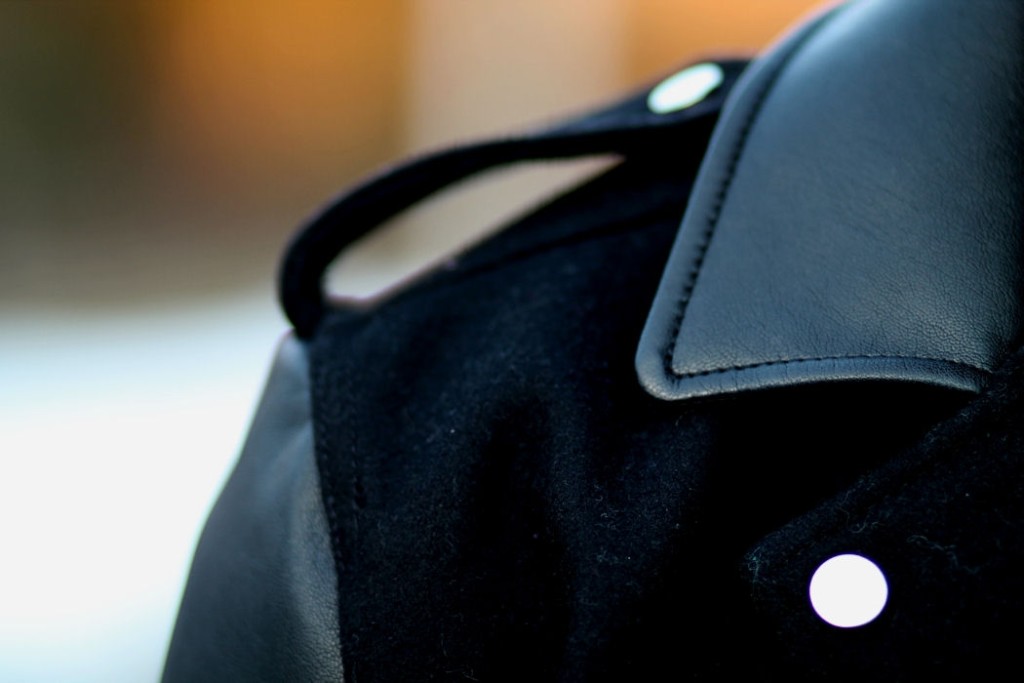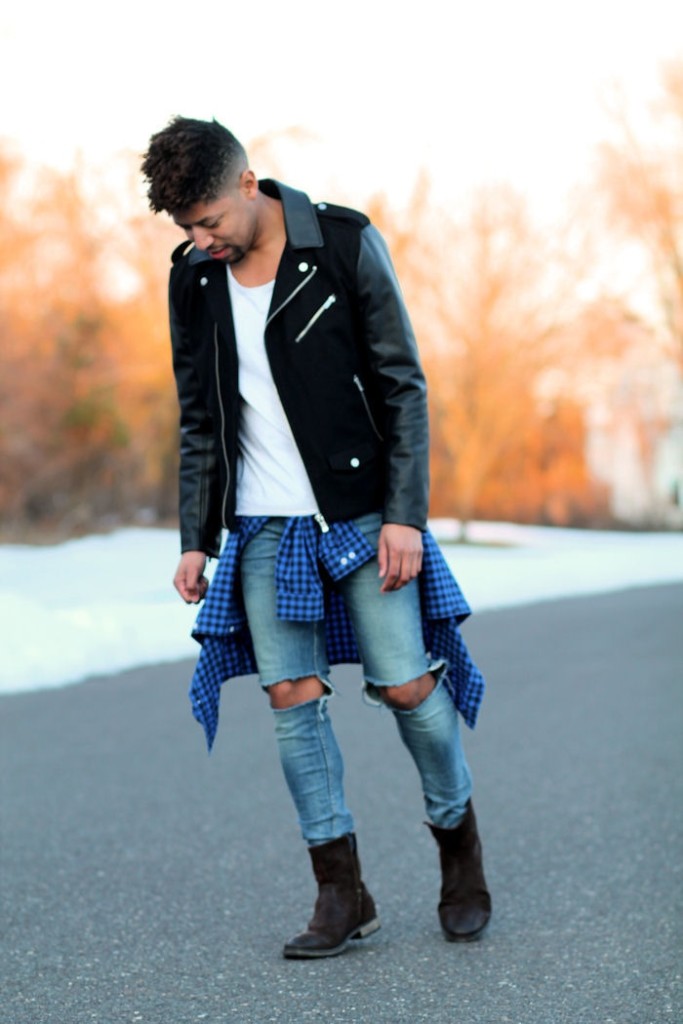 Jacket: H&M | Tee: ASOS |
Jeans: ASOS | Flannel: H&M |
Boots: DSW
How did I wear…a moto jacket?
As mentioned in a previous post, one of my favorite Christmas gifts this year was the black, leather moto jacket from H&M.
Tip: Although these coats were apparently sold everywhere, finding a decent Moto jacket was a very difficult task. Stores like H&M, Forever21, Zara, and ASOS were selling out like crazy! So, make sure to preorder or purchase one immediately upon discovery.
Why? To be honest, I've been in search of the perfect moto jacket for two years. This one had to stand out in the crowd. When opening this particular gift, I was more than satisfied.
Tip: Don't settle for a simple moto jacket. There are many other options available. Consider my letterman/moto jacket if you can find it.
Not only was this jacket perfect for my street style wardrobe, it's contrasting leather sleeves put a twist on the classic, letterman style.
Tip: Don't confine your jacket to just casual looks. You can wear it with very casual, to formel looks. The possibilities are endless!
Styling wise, I paired together a simple muscle, crew neck tee from Asos with those infamous DIY distressed denim jeans. For a little black and brown contrast, I slid in to my favorite pair of suede, chelsea boots.
Most of my outfits are never complete without the inclusion of an old checkered flannel shirt. As shown above, I just tied it around my waist. Simple, right?
So, how do you feel about this particular look? Feel free to share with us in the comments section below.
Thanks for reading!