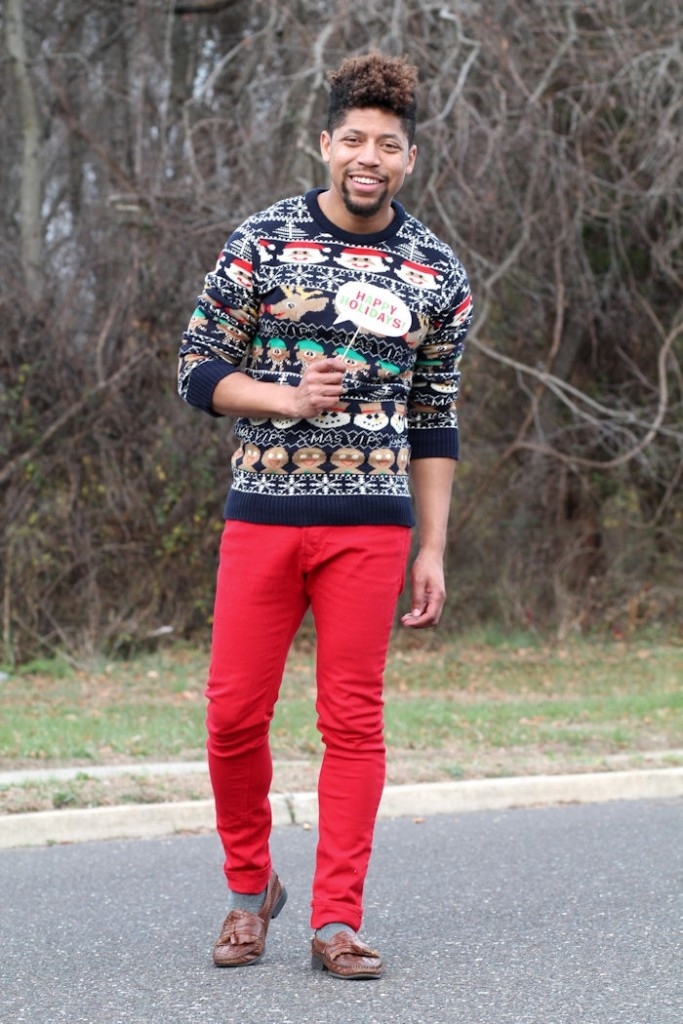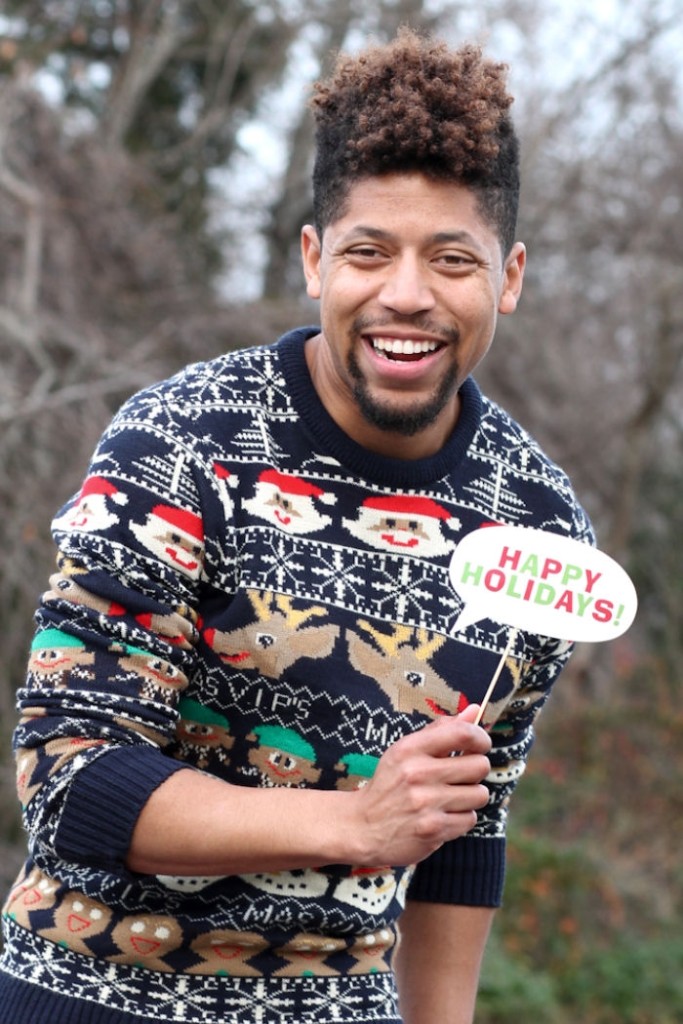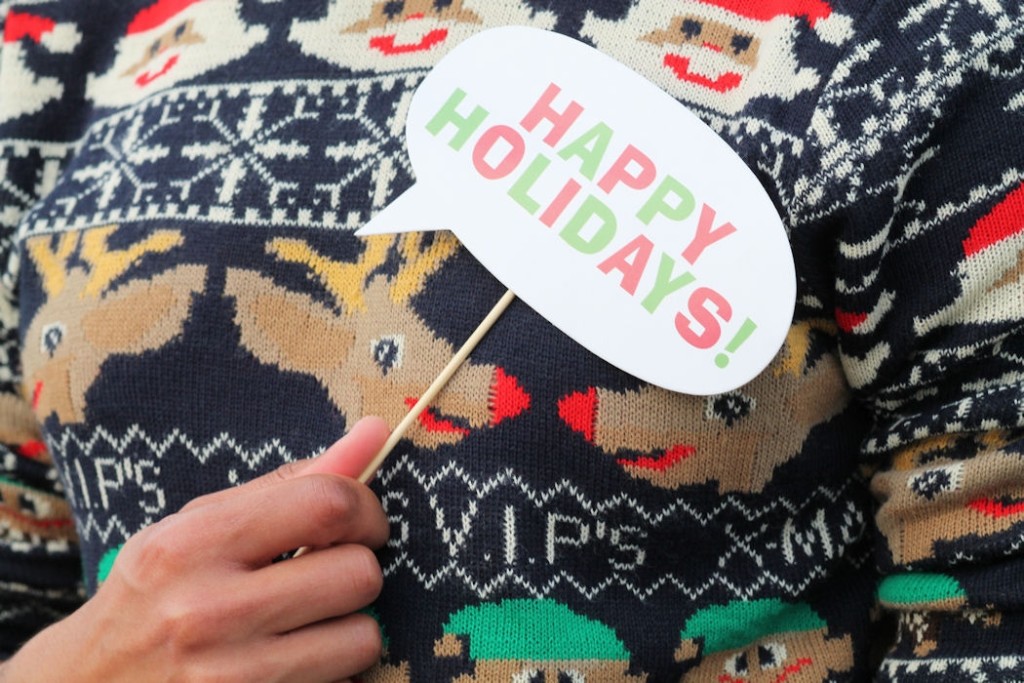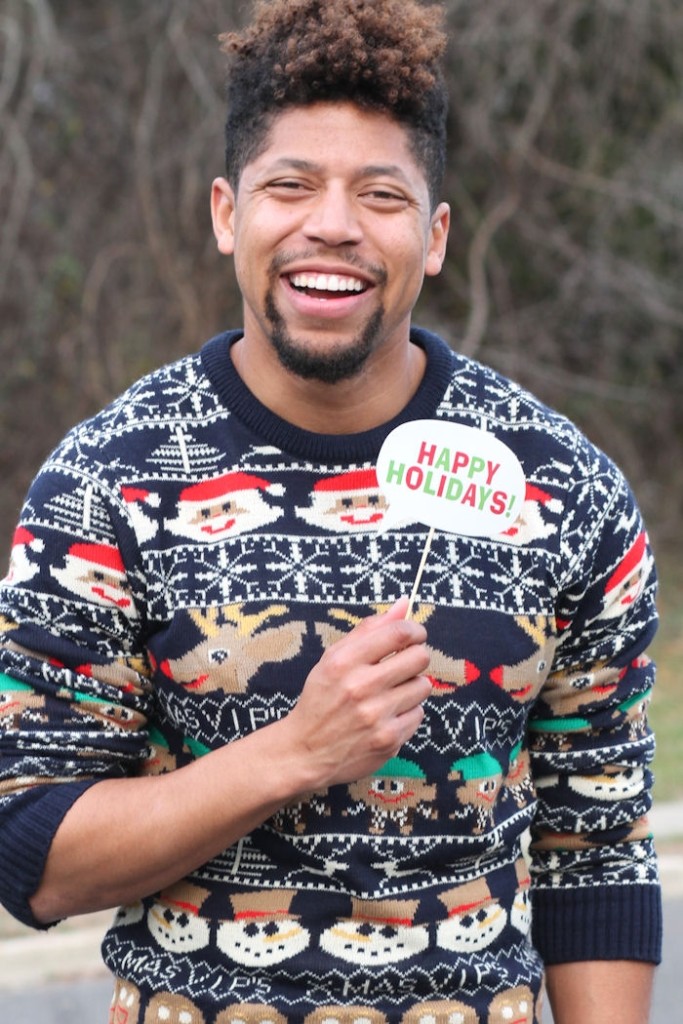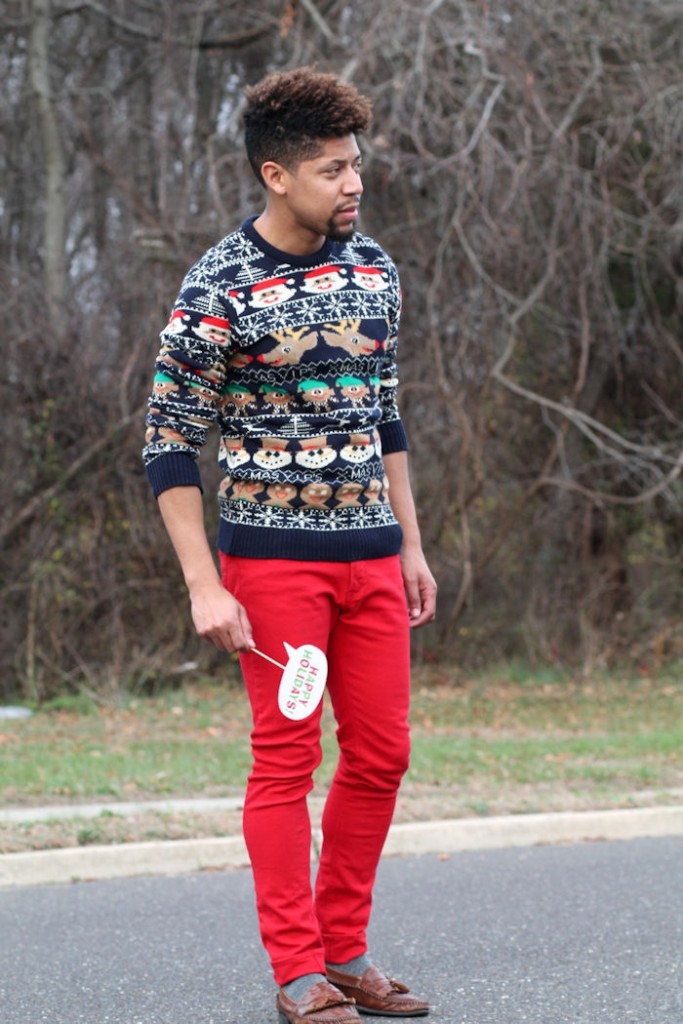 Sweater: ASOS | Jeans: Hot Topic |
Loafers: DSW
How did I wear…an ugly sweater
In the last five years, the ugly sweater Christmas holiday party has become more popular than ever! I actually happen to attend at least three every year. So, it's safe to say that my ugly sweater collection is pretty thorough.
Today, I decided to jump in the holiday spirit with this fun sweater. From a quick glance, this is a typical ugly sweater. As you take you closer look, Rudolph, along with an ethnic Santa Claus and Elf, are printed throughout the sweater.
For a pop of color, I threw on my fire engine red skinny jeans. A little snug, these pants are great to knock around in.
I hope everyone has a very safe holiday. Make sure you weren't naughty for Santa!
Thanks for reading!