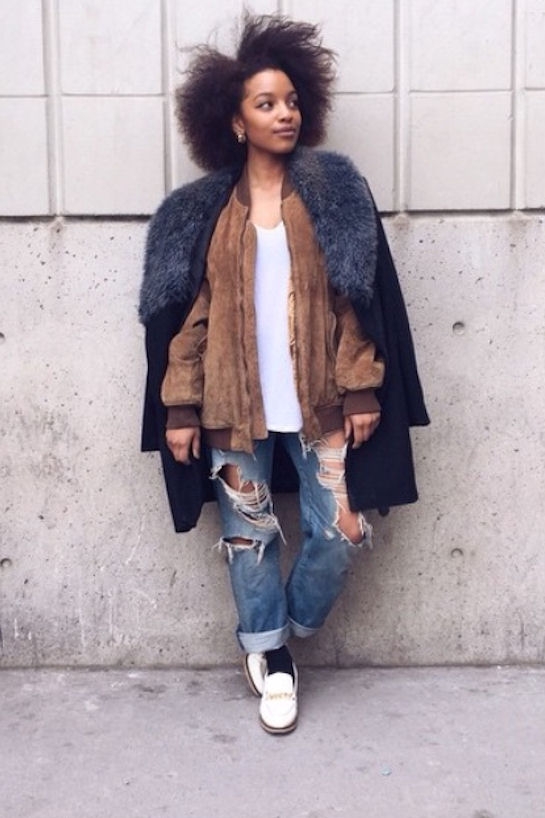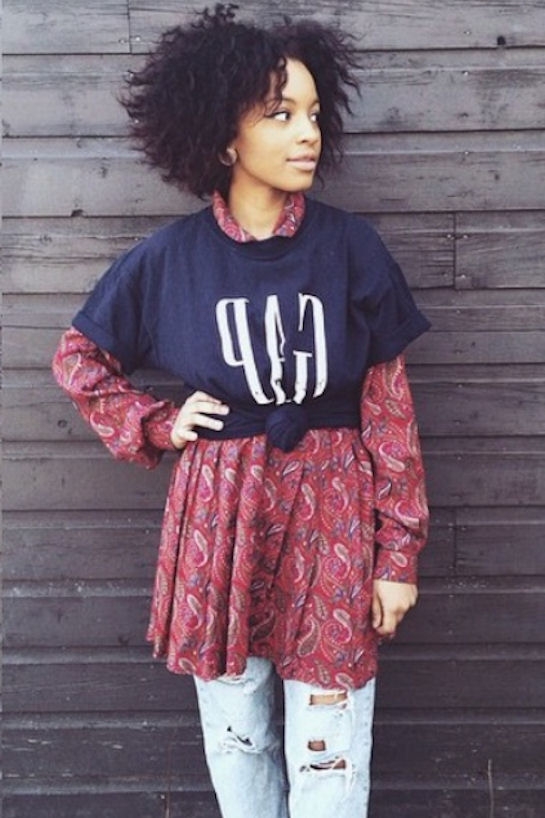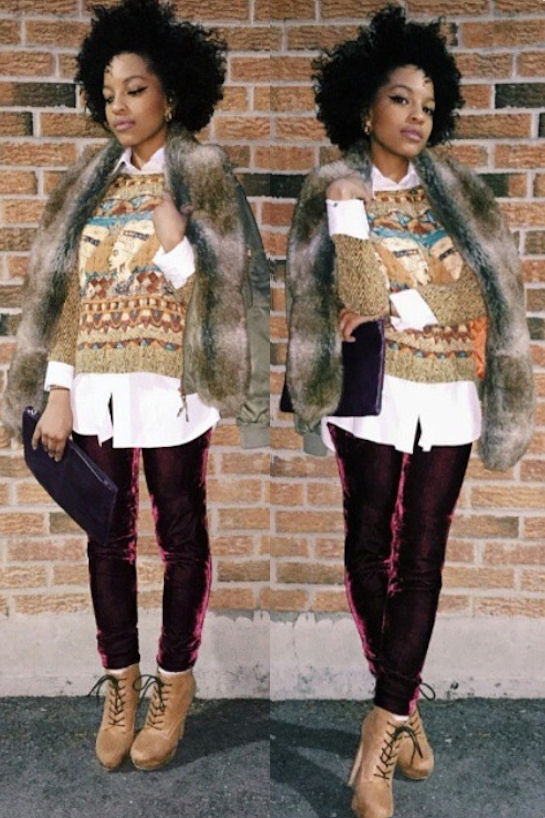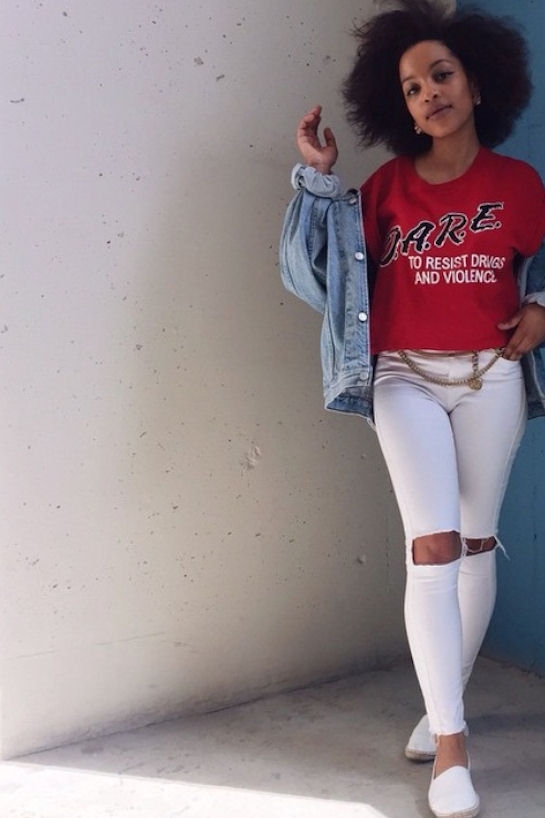 Photo Credit: @TRIBECALLEDSOUL
I apologize for the lack of #FEATUREFRIDAY posts over the last month. It's been a hectic season for our UnregisteredStyle team.
Needless to say, we are back on schedule this week. Today, I had the opportunity to stumble across another social media fashionista. This stylish lady goes by the name, Cee Marie, and you can follow her on Instagram @TRIBECALLEDSOUL.
From a quick glance, Cee Marie is equivalent to a modern day Denise Huxtable.
Denise Huxtable? Considered one of the most recognized style icons in the 80s, the fictitious character of Denise Huxtable was known for her fair complexion, crazy sweaters, layered collars, bright makeup, military jackets.
So, how does this relate to Cee Marie? Just look at her Instagram! Between her trendy hats and over-sized clothing, this girl knows how to take style and comfort to the next level. More specifically, we love how she brings back the 80s and 90s bright, funky, and grungy vibe throughout each outfit. Without a doubt, the thrift store is like a second home.
Honestly, I can tell Cee Marie has a natural eye for fashion, and I wouldn't mind going thrifting with her one day.
What do you think? Feel free to share with us below.
Thanks for reading, and congratulations Cee Marie!