It's no surprise that denim is one of the most worn fabrics in America. Originally created as work attire, denim has taken over many norms within the fashion in the industry. Everything from pants, bags, hats, jackets, and shirts, we could probably put together a million outfits from one denim item alone. In addition, this fabric is so popular that is difficult to walk into any store without seeing it on any racks, shelves, or displays.
This fall, we are all about comfort and casual wear. So why not feature someone wearing one of the most comfortable fabrics around. Below, Rodney takes us to a comfortable state of mind with his denim ensemble below.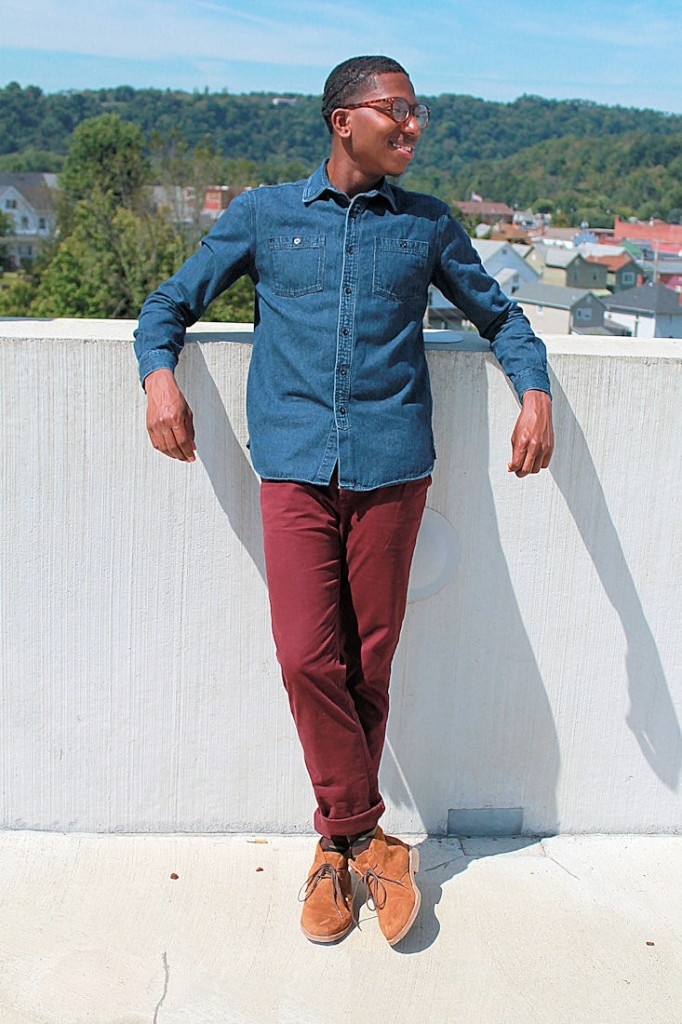 Before we discuss Rodney's outfit, we would like provide a little background information about denim. If you take a closer look at your denim jeans or shirt, you may notice a very distinct pattern. The pattern is known as the twill weave. This pattern is created by interweaving yarns together.
Furthermore, there are two different types of twill weave, Left Hand Twill and Right Hand Twill. The main difference between the two twill patterns is that the Left Hand Twill is generally softer as it runs diagonally from right to left. The Right Hand Twill pattern is generally flatter and smother as it runs from left to right diagonally.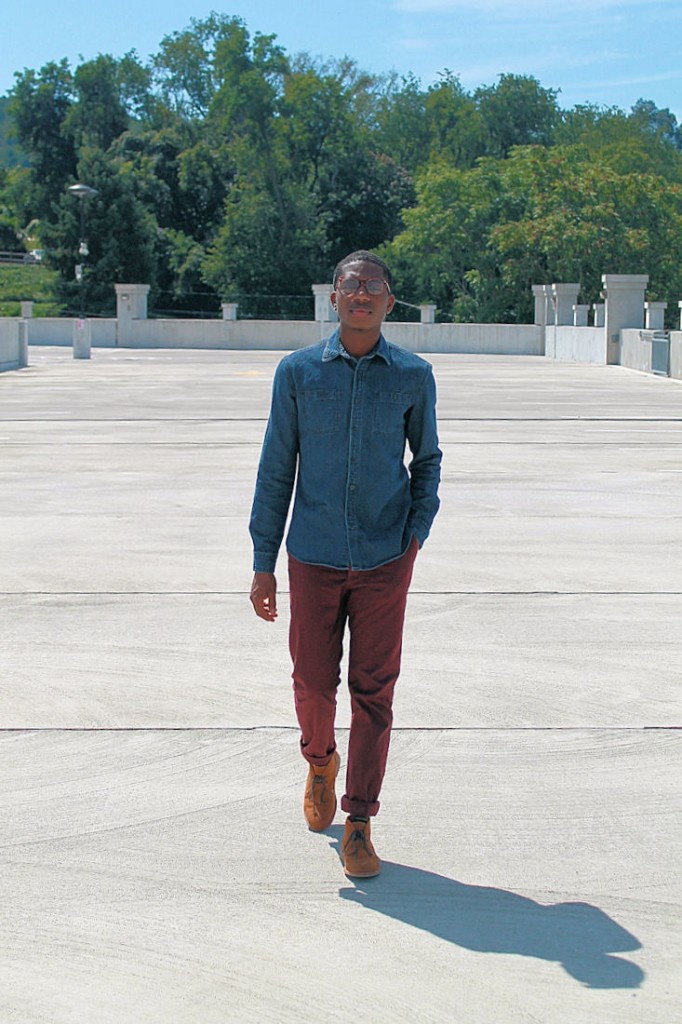 Finding an affordable denim shirt is not as difficult as it sounds. The average price ranges anywhere from $12 to $40, depending on the retail store. (SIDEBAR: Stores like Macys, Old Navy, GAP, PacSun, H&M, American Eagle, and ASOS.) Rodney purchased his shirt from Urban Outfitters
Rodney combined his denim shirt with a pair of burgundy chinos from H&M. We love the denim and burgundy combination! The wine hued chinos present a very classy and clean appearance to Rodney's overall look. Like denim, the color burgundy can be worn with almost everything. (SIDENOTE: H&M chinos in general are ideal for anyone willing to save a few bucks for a great find. H&M offers a variety of chinos in different styles, sizes, and colors.) 
Since we are in the fall season, suede desert boots are the perfect shoes for Rodney's overall look.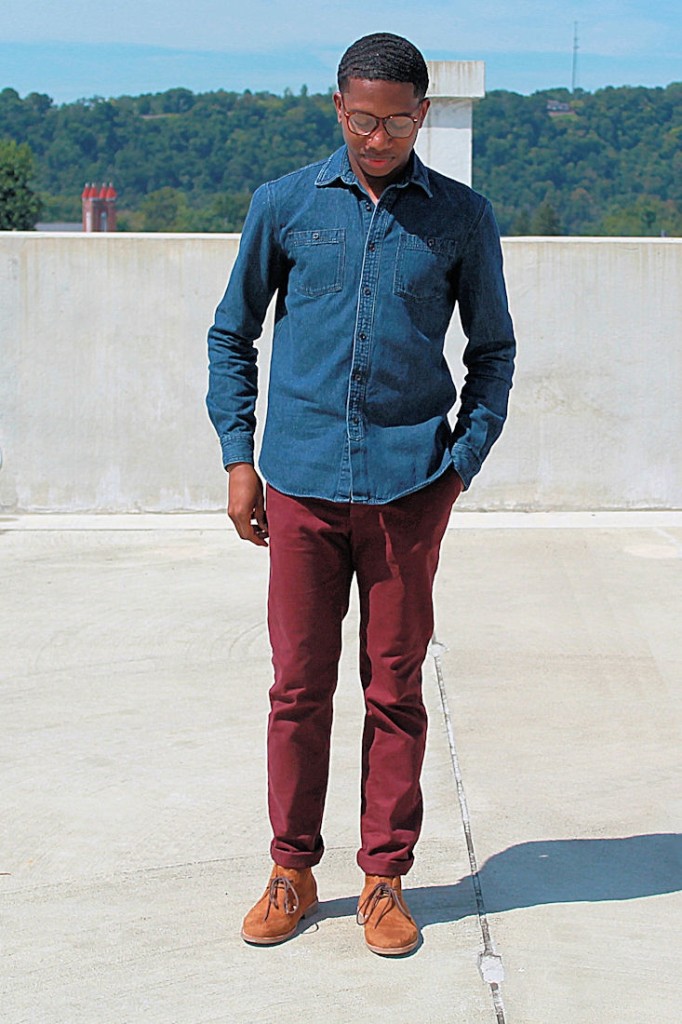 "My look for today was a casual preppy look. This look was very simple: Desert boots, chinos, denim shirt, and frames." -Rodney
We do agree, Rodney's overall look is very stylish and casual. For more outfits by Rodney, follow him on Instagram @Rah2Smoove.