Derrick is a twenty four year old, aspiring rapper that plans to move to Atlanta, GA by the new year. So, we thought it would be a great opportunity to feature his street style before he embarks upon a future in the music world.
From facial piercings to blonde hair, we have always known Derrick to have a very unique, personal style. Derrick states, "I define my style as my own. I grew up in North Carolina but never dressed like people around me. Even though I'm black an from a small town, I grab my style from all over the world. That's how I role. The total underground urban Asian culture not influences me in my clothing, but in my music as well."
Below, Derrick offers a peak into his personal style.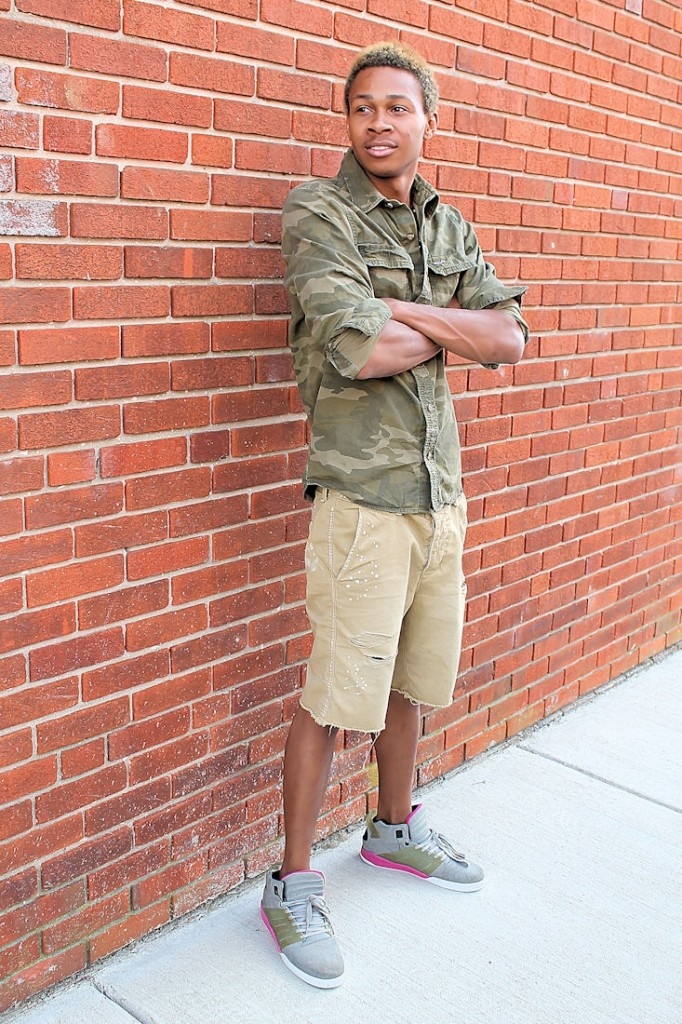 Camouflage print continues to define the diversity of style and trends among men and women. This print has been incorporated into jackets, shirts, pants, and even shoes. In 2013, this print is everywhere and we doubt it will be departing from our closets anytime soon.
Derrick has paired his camouflage shirt with a pair or neutral colored shorts. If you ever question what to wear with camouflage or any other patterned print, always pair it with a neutral color. Pairing prints with neutral colors are easier on the eye and help draw attention to specific pieces rather than the entire outfit.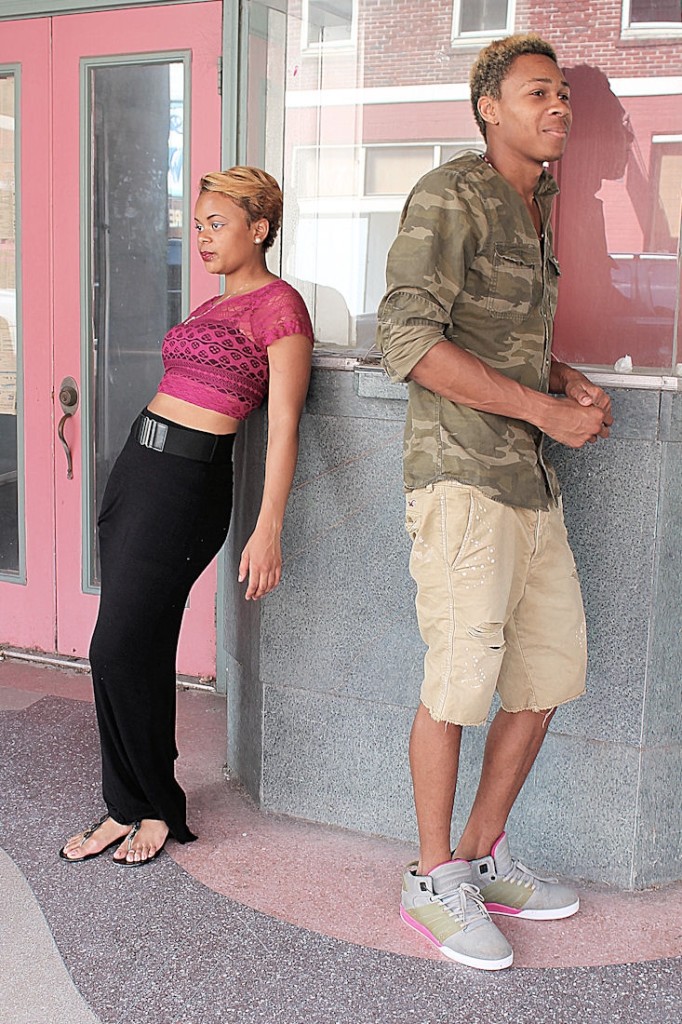 "At the risk of sounding cocky my whole outfit should be focused on. I'm a artist an my clothing was art, the outfit I picked in total was art, but if I had to pick a certain part i would say the shoes, the shoes are definitely the one part that I know stick out." – Derrick
Other than the shirt, Derrick's shoes are very eye catching as well. The subtle shades of green, pink, and tan that are incorporated into the shoe add an extra dimension to the overall look. Derrick purchased his kicks from Supraofficial.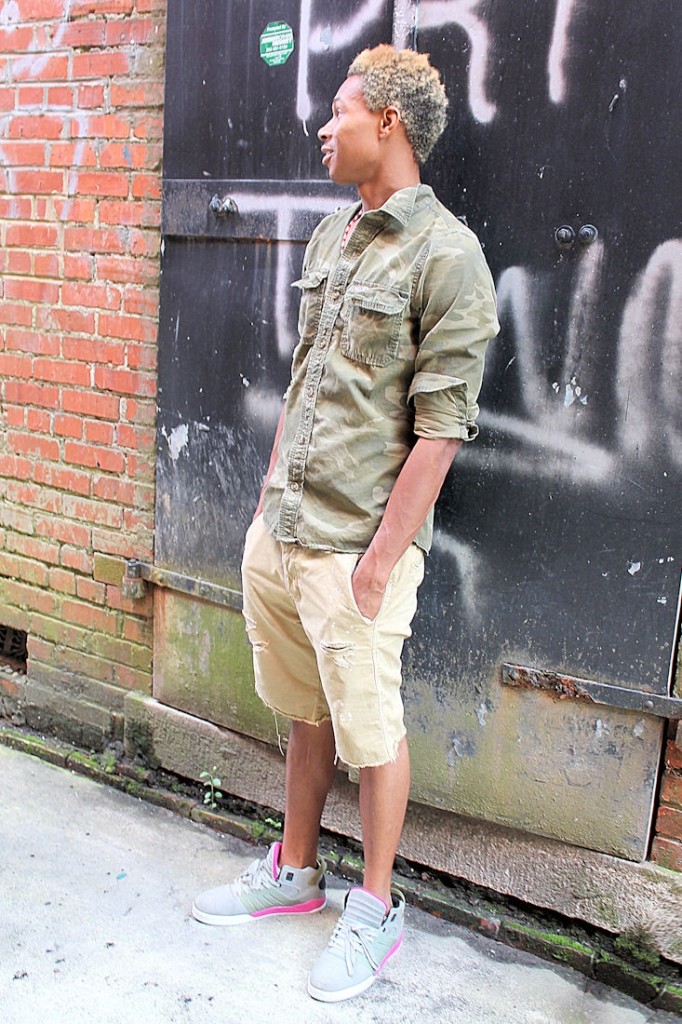 Take some time out and follow Derrick on Instagram @Khangelanez .