In today's post, we would like to introduce a new featured section on our blog, "Strictly Business." Our Strictly Business section serves the purpose of featuring individuals with a real sense of personal style and business attire. These individuals are able to express themselves through business inspired looks.
For this post, we would like to introduce Malcolm, a 23 year old educator from Newport News, VA. He took time out of his busy schedule to shoot with us today.
Let's take a look at Malcolm's business attire below.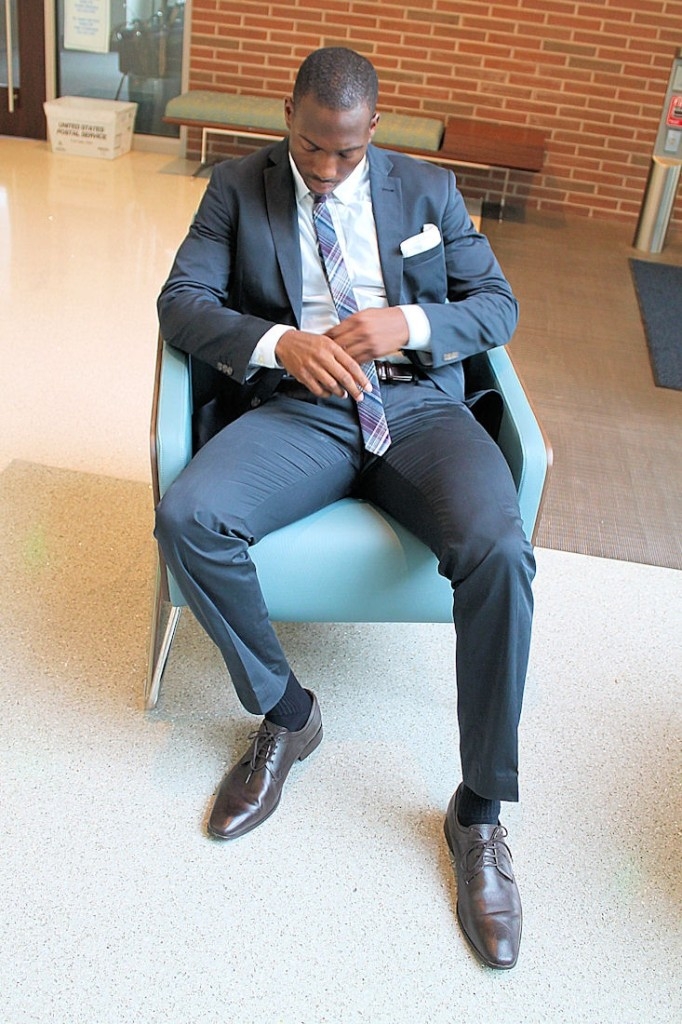 Whether a suit is $100 or $2000, a suit will transform the average man right before our very own eyes. Regardless of the price, the fit of the suit is the most important. You could wear a $1000 suit but if it doesn't fit correctly, you won't even be noticed. However, you could take a $125 with a great tailored fit and look like a million bucks!
Like many men in the early twenties, Malcolm is on a budget. He is more concerned with the look and feel of the suit in contrast to the brand he is wearing. Malcolm takes his personal style and look to the next level with this purchase.
"My style is very grown and sexy. I love looking apart from the ones who practically wear the same thing every day. I like to represent myself as a man about his business and a class act. Clean cut, with a low tolerance for non-fitting clothes."
His style definitely reflects his look from this post. He is wearing a tailored, navy suit from FRANK & OAK and shoes from Cole Haan. The tie and dress shirt was purchased from H&M.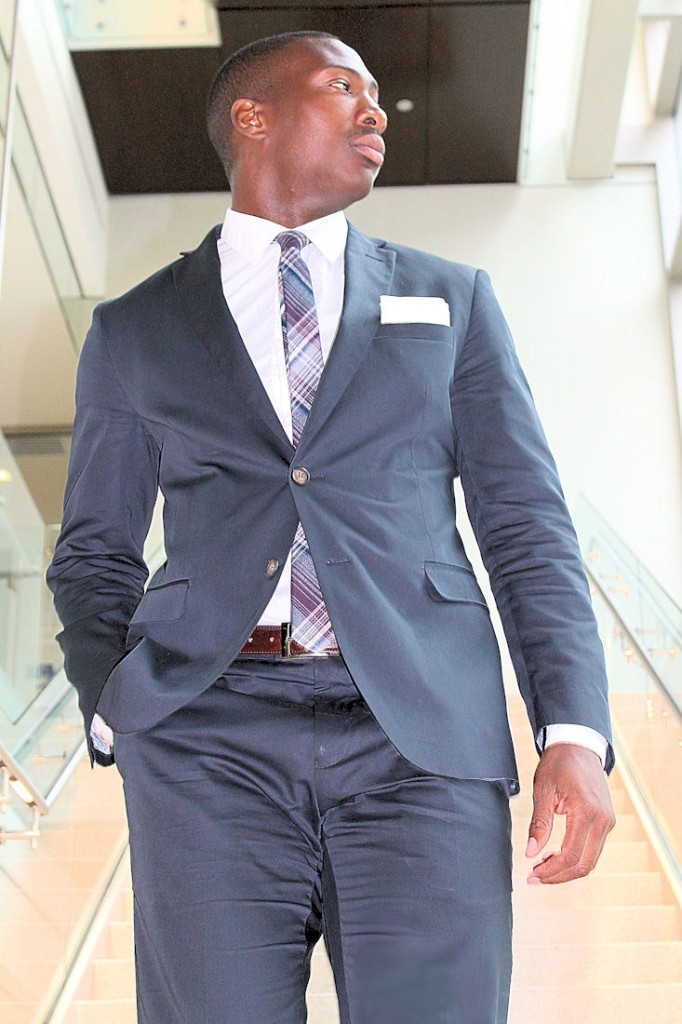 "Get your suit tailored to compliment your physique. A tailored suit speaks volumes about your profession"
Malcolm makes a great point. Every suit you purchase should be tailored. I don't know about you but I am nowhere near the size and height of a European sized mannequin, I actually have meat on my bones. As a result, most of my clothes are tailored.
Here is a little suggestion if you are inspiring to purchase more suits in the future. Take the time out of your busy schedule to find a great tailor. When you are trying to find the right tailor for you, take only one or two pieces at a time. Do not take your entire wardrobe!
If you like how you're clothing alterations, you now have a professional tailor. In addition, make sure the price is affordable. You never want to purchase for alterations that cost more than your entire outfit. For example, my alterations normally run $15-$25 a garment. It may sound a little expensive but you will become addicted to how good you look after the tailoring.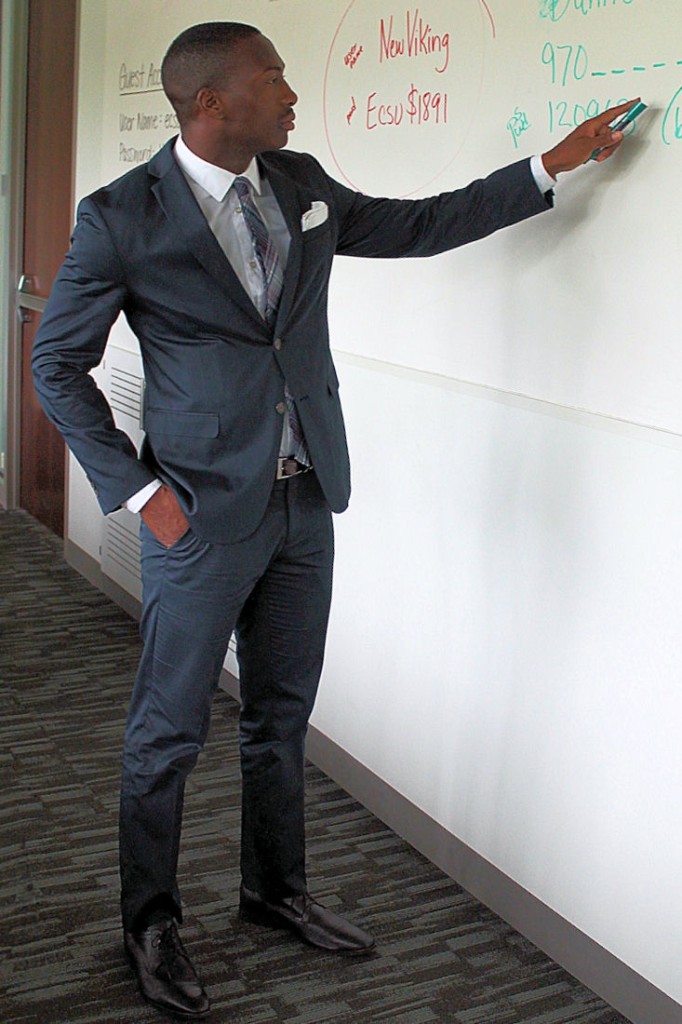 Look out for more personal style looks from Malcolm in the near future.