When stepping outside on a hot or cold day, outerwear is worn to protect us from the various elements of Mother Nature. Outwear pieces like jackets and coats are worn as protection against the potential downfalls of rain and snow, heat, and wind.
Each season offers subtle differences between these jackets and coats. For example, thinner jackets and coats are worn in the fall. In contrast, thicker coats created from heavier materials provide warmth and heat during the winter. Jackets created from thinner materials are worn during the spring. In addition, spring jackets act as water resistant agents against heavy rainfalls and storms. During the summer, less is better. Jackets are only worn during evening hours or in rain showers.
Below, Rashida shows us how she incorporates a bomber jacket with a casual look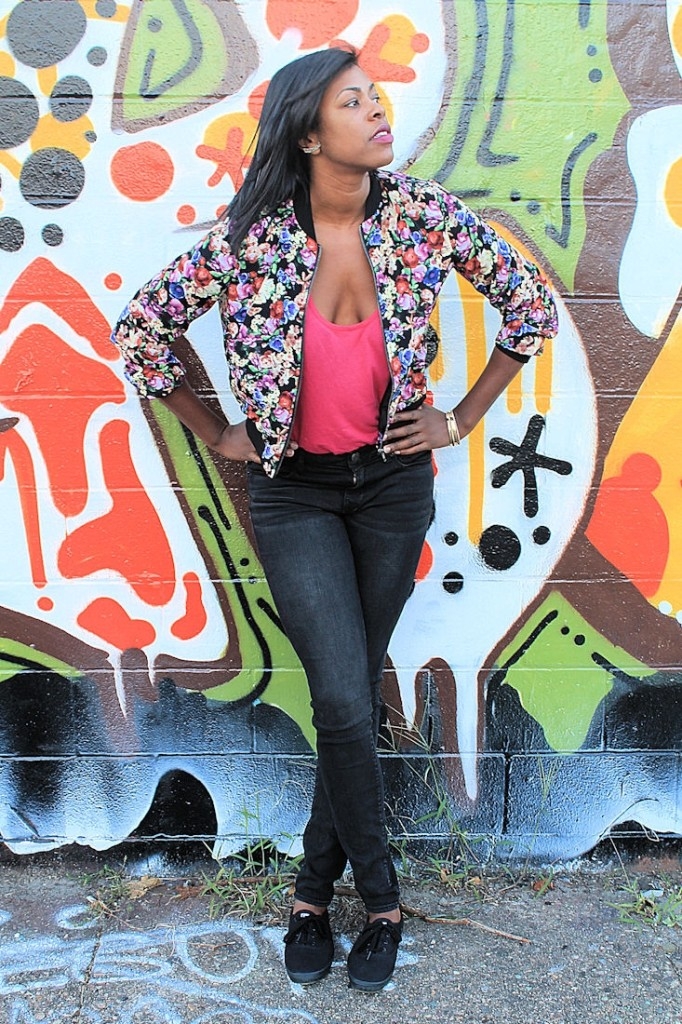 Bomber jackets have evolved from uniforms worn by pilots during World War I and World War II to modern day staples of outerwear for both men and women. In 2013, bomber jackets are created in a variety of colors, fabrics, and styles.
Let's take a look at the printed bomber jacket. Printed materials in general are very popular for women fashion. They are worn everywhere from pants, shirts, to jackets. Women that are able to pull off this print are deemed stylish by the general public.
If you wanted to take it a step further, there are some bomber jackets that are both printed with colored contrasted sleeves.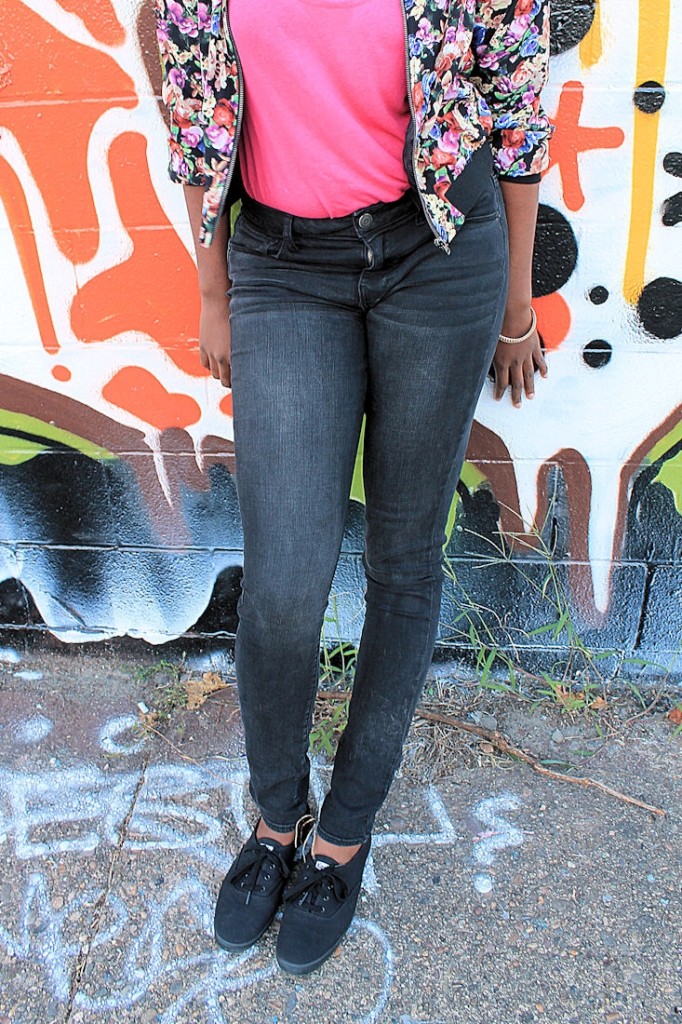 Rashida is wearing one of Forever 21's allover, floral printed bomber jackets. The polyester material gives the jacket a retro appearance. Some people would probably think the jacket was thrifted, rather than purchased from a retail store.
In addition, the colors shown in each flower are very eye catching. The jacket includes a variety of colors like red, purple, pink, orange, salmon, and black.
Retail stores like Zara Forever 21 offer a variety of bomber jackets in their collections. So, if you are looking for this jacket for a reasonable price, you know where to shop.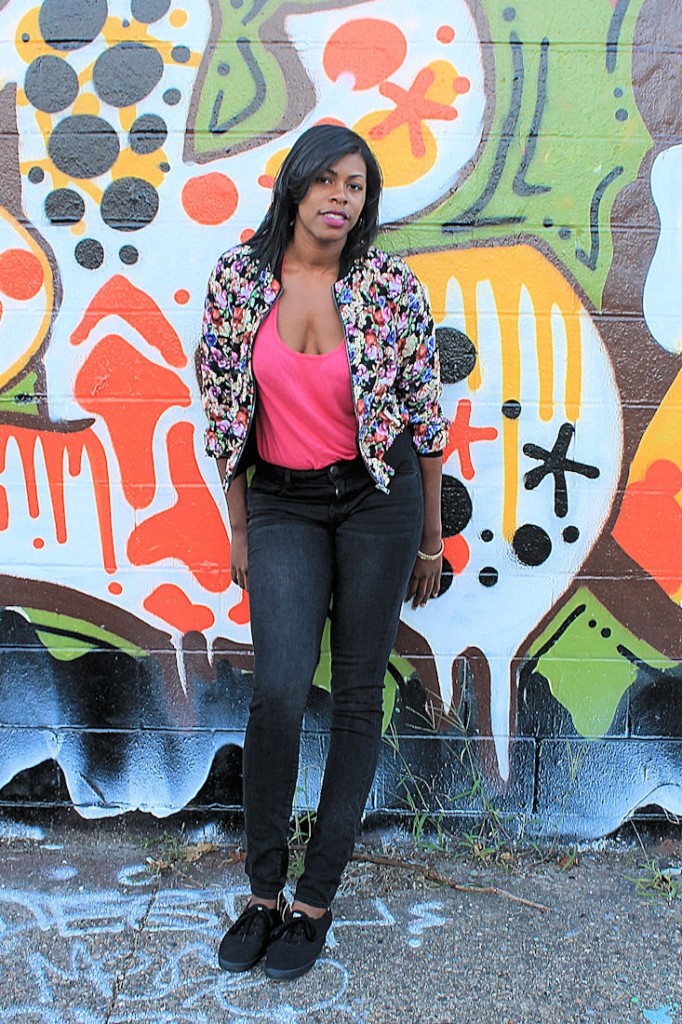 For more looks by Rashida, follow her on Instagram @lovejonesmark .