If you are having trouble trying to diversify your look this fall, you should invest in a pair of printed pants. They're comfortable, fun, and stylish all at the same time. Although these pants are very popular and fun, they may be difficult to style.  Thus, this post is dedicated to every women that have questioned what to wear with their printed trousers.
Who else to take on this task other than one of our fellow bloggers, Davina. This model shows us how she wears her printed pants after work.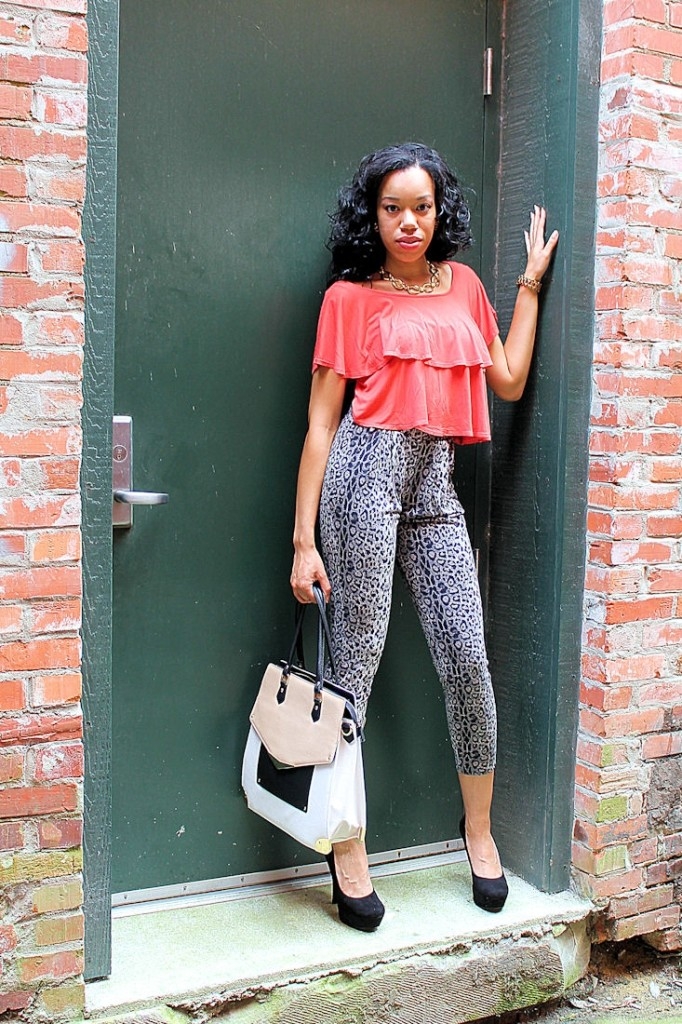 To be perfectly honest, there should be no excuse for missing out on this 2013 staple.  These pants are so amazing that they are displayed in almost every retail store. You can go into your local Ross and TJ Maxx to find a pair, or you can take a trip to H&M or Forever21 for different prints. Most of these prints range in a variety of colors, styles, and patterns. 
Furthermore, the versatility of printed pants is one of the most appealing aspects for this stylish trend. They are the type of pants that can either be dressed up or down depending on the look. I have personally seen women wear printed pants around the house casually. Some women can even pull off printed pants in the workplace. The level of versatility is endless.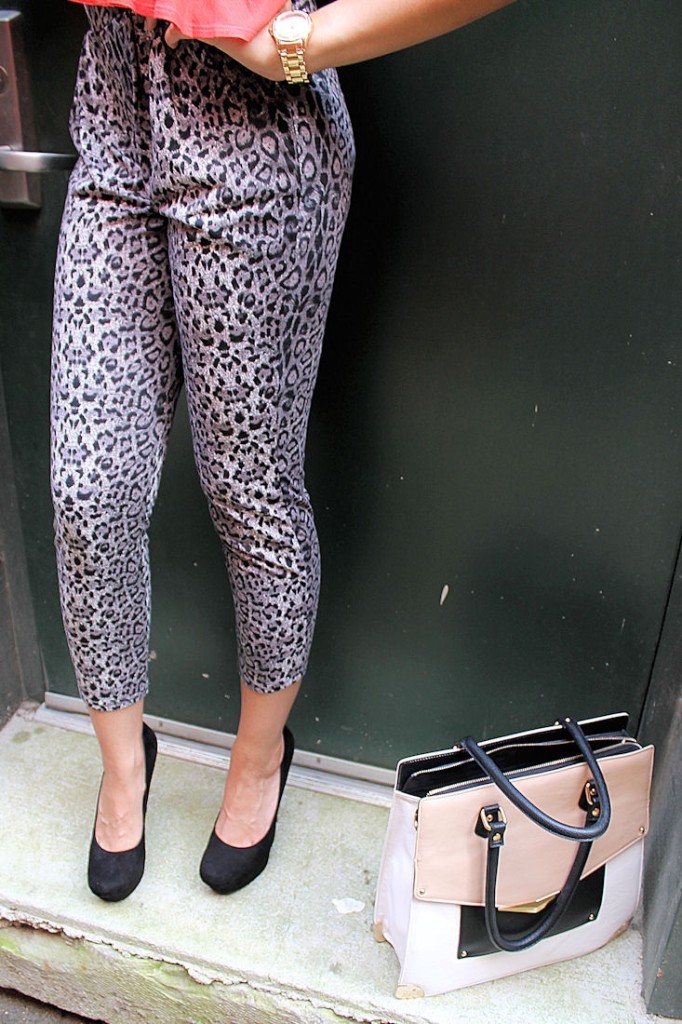 For Davina, she decided to dress up her high waisted printed pants by pairing them with a layered blouse and black, platform heels. The neutral colored, leopard, high waisted printed pants were a perfect combination with the peach blouse. Its important to tone down the leopard prints with solid colors.
The off the shoulder blouse adds a pop of color and a level of sexiness to Davina's overall look. She states, "The top adds a pop of color and also insinuates my shoulder which shows a little skin. It shows sexiness but very subtle. Off the shoulder looks can be worn year round from blouses to sweaters and are very popular this season."
Davina purchased each of her items for a variety of retail stores. The layered blouse and the high waisted printed pants were purchased from BeBe,  the heels were purchased from Nine West, and the hand bag was purchased from Aldo Shoe Store.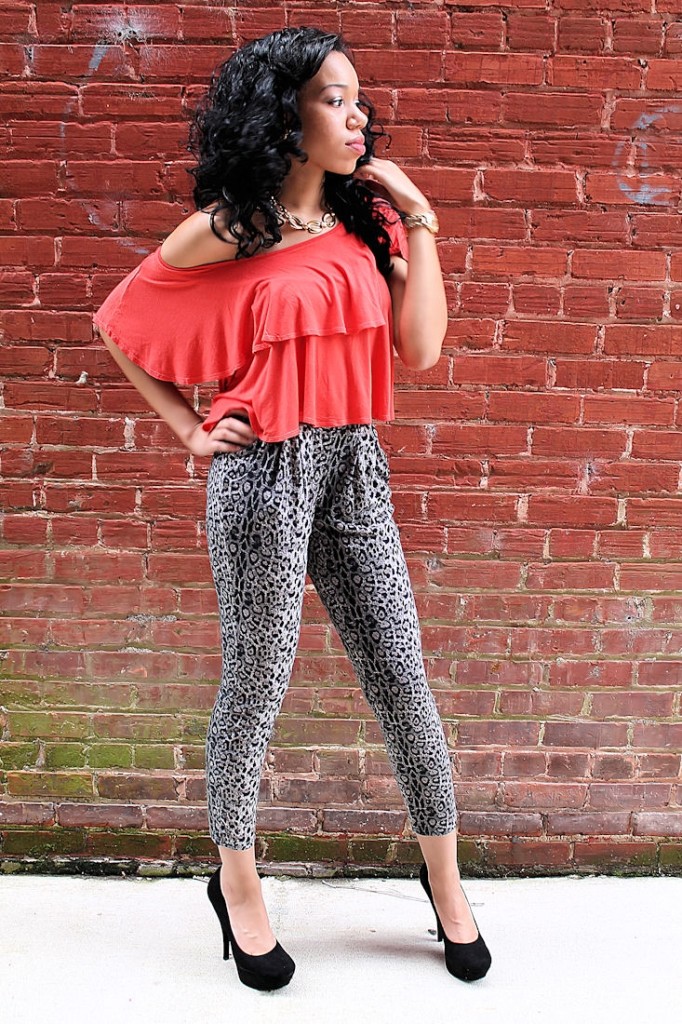 For more looks from Davina, follow her on Instagram @belovedalise25 .