Today, we have a 90's inspired outfit from one of our UnregisteredStyle bloggers, Davina. If you are unfamiliar with her work, head over to the UnregisteredStyle's Instagram page @UnregisteredStyle. 
Davina is very passionate about fashion, beauty, and eclectic style. The inspiration behind her personal style can be attributed by her bold personality. She states, "My personality is very blunt so it is displayed through my style. I love to stand out with my looks by adding bold colors and big bold accessories."
Here Davina brings the 90s into 2013 through her "Fly Girl" inspired look from "In Living Color." 
 ""The 90's look is definitely emerging back on the fashion scene as we are seeing high waist bottoms, combat boot and knee socks" – Davina
As mentioned in a previous post, the influential styles and trends of the 90s continue to influence fashion in 2013. Trends like floral tops, backward hats, high waisted denim jeans, and flannel shirts were all staples of the 90s.
For Davina, her multi colored denim jacket and black combat boots were also popular during this decade. The entire outfit was influenced by the house dance troupe, known as the "Fly Girls" from the 90s sketch comedy show In "Living Color." Davina states, "I wanted to revamp the look of the dancers on the show "In Living Color". Combat boots shorts and high socks were definitely a hit during that time. I also wanted to show how to create a fun outfit for a cheap price."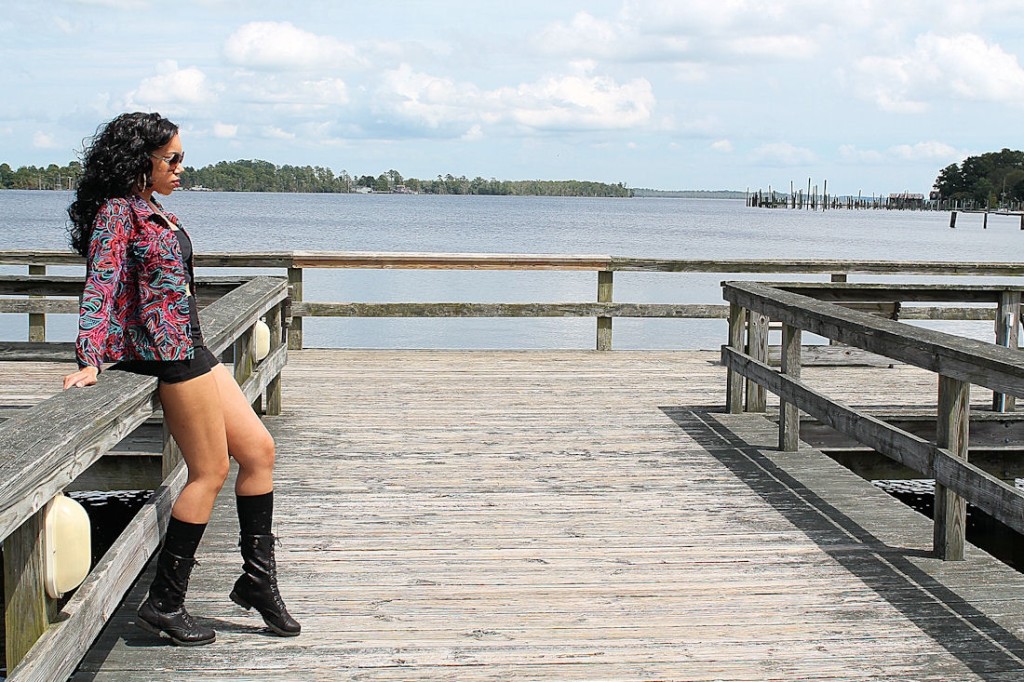 You can purchase 90s inspired clothing from a number of consignment shops. Davina purchased her denim jacket from her local thrift store. For the individuals that have never stepped foot in a consignment shop, retail stores sell 90s inspired clothing as well. Some stores have even based entire collections on influential styles from the 90s.
For example, Urban Outfitters recently created an entire collection based on "The Fly Girls" from "In Living Color." Many items from this collection include crop tops, fringed shorts, tribal prints, and plenty of neon colored articles.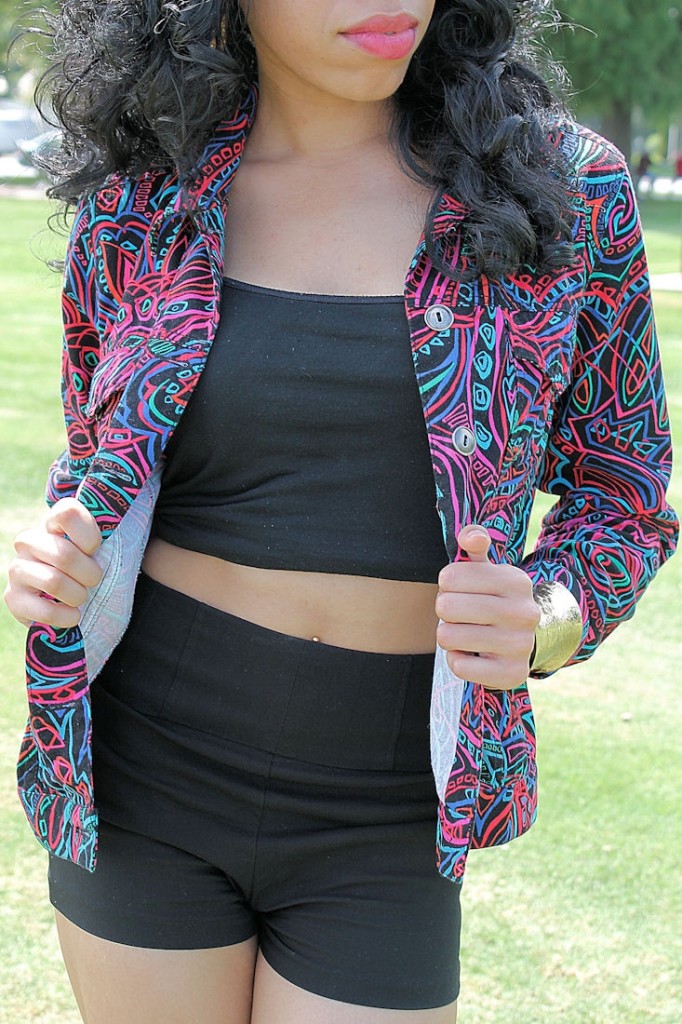 For more inspired looks from Davina, show her some love and follow her on Instagram and Twitter @BelovedAlise25 .