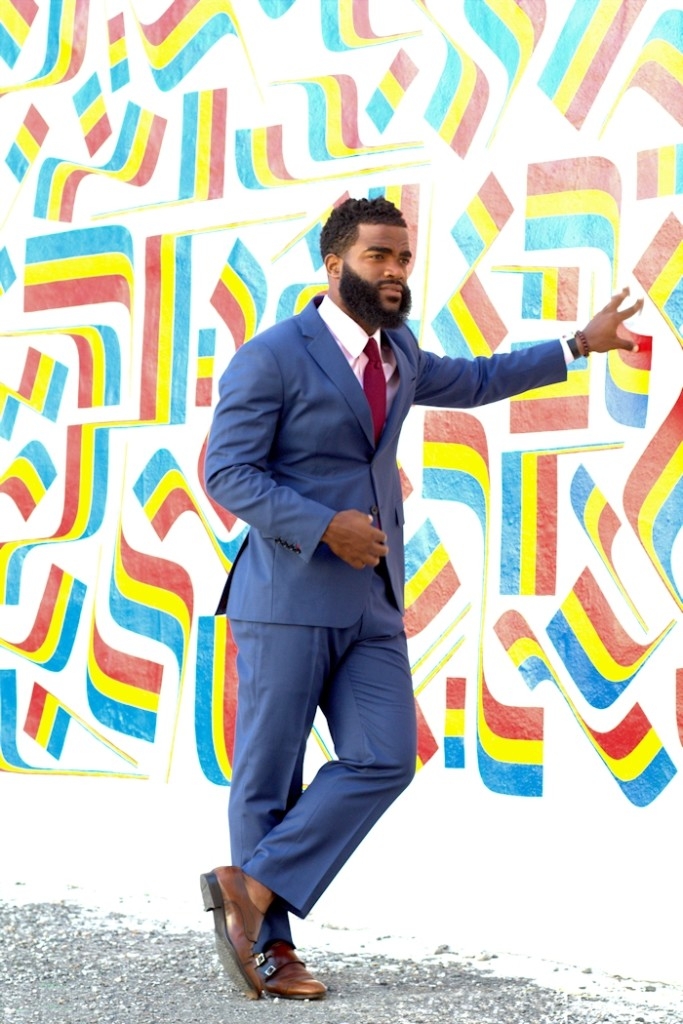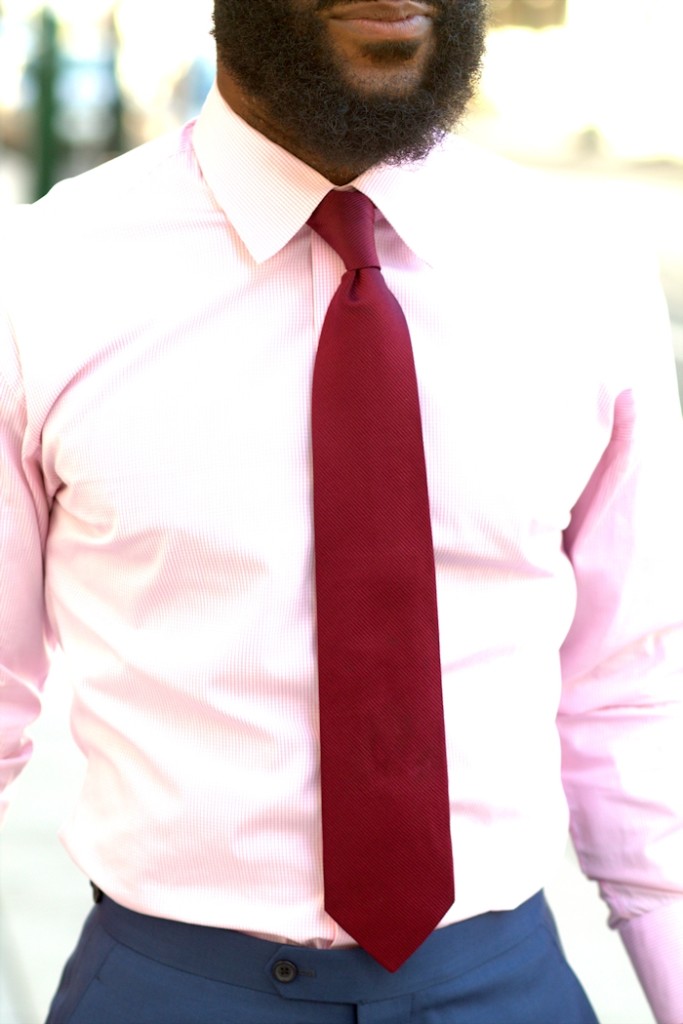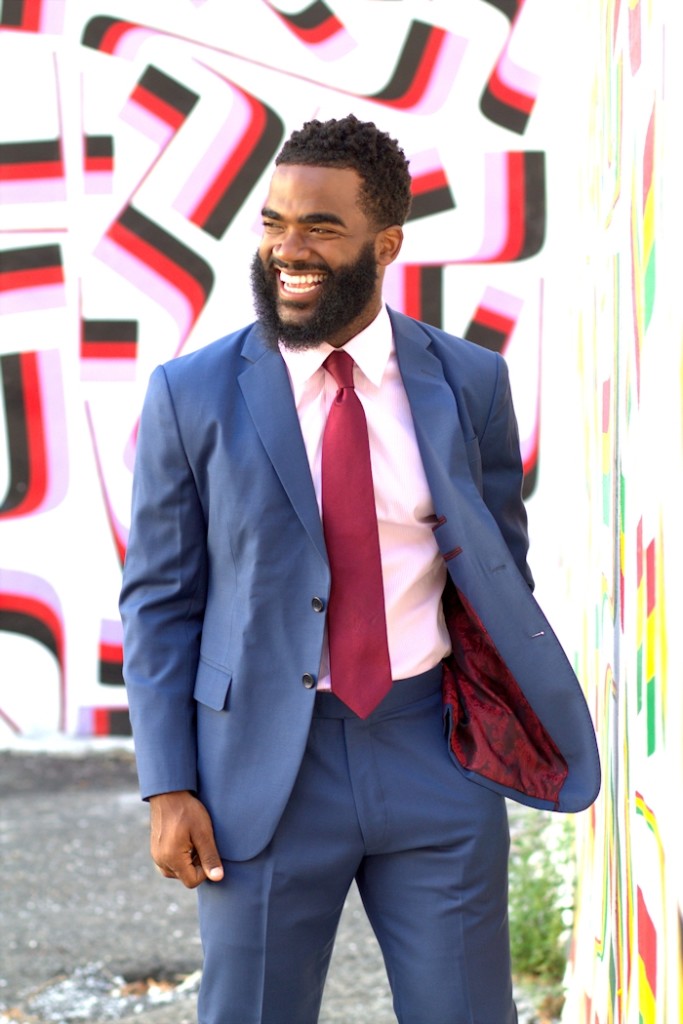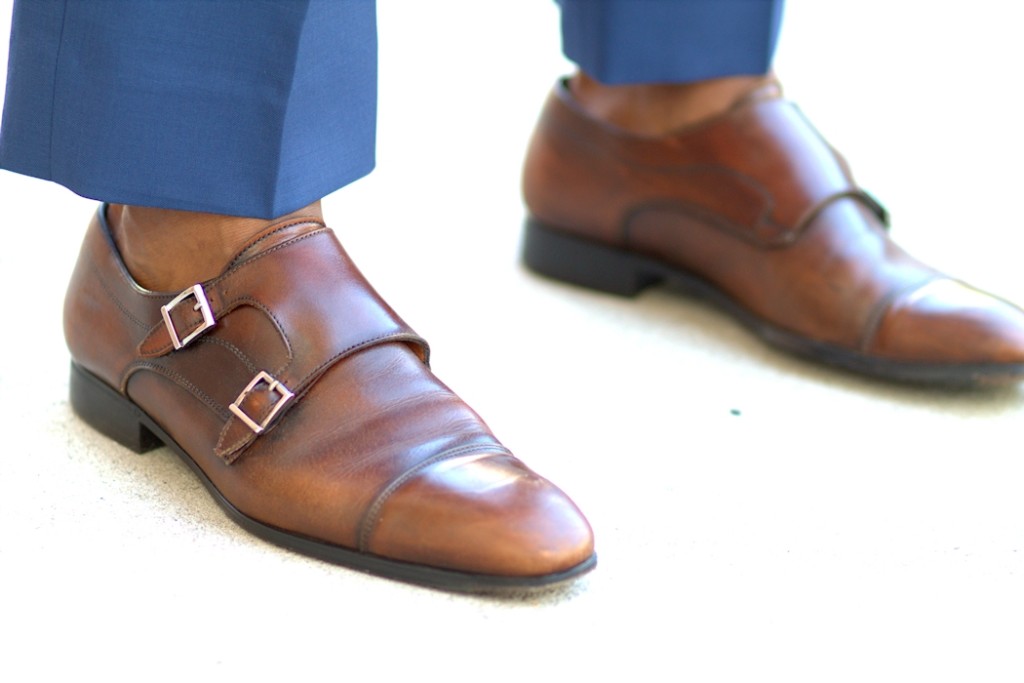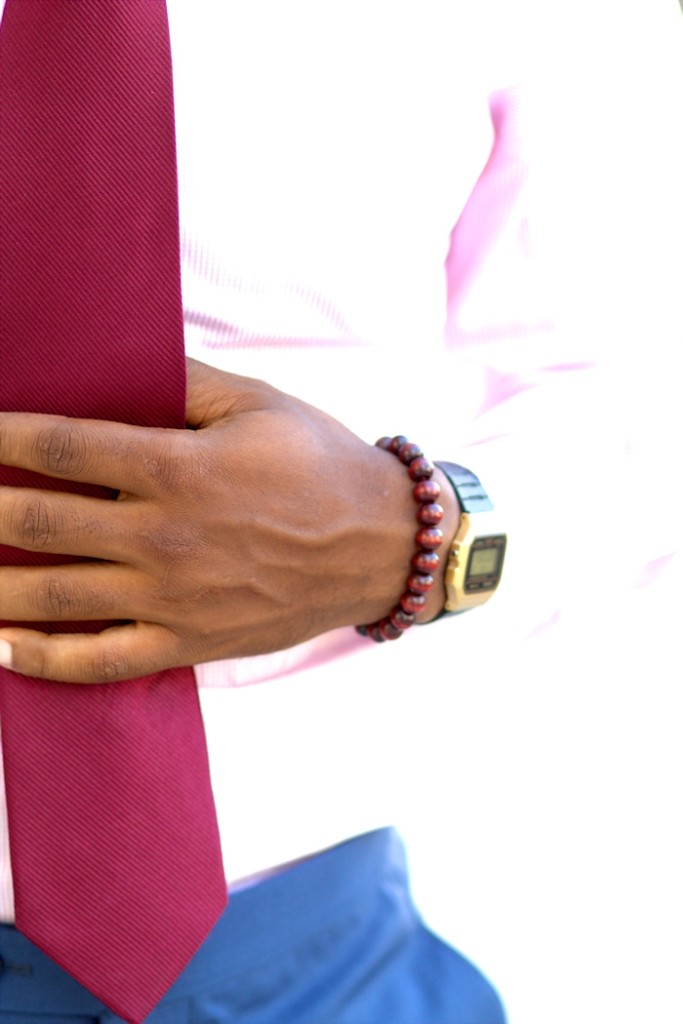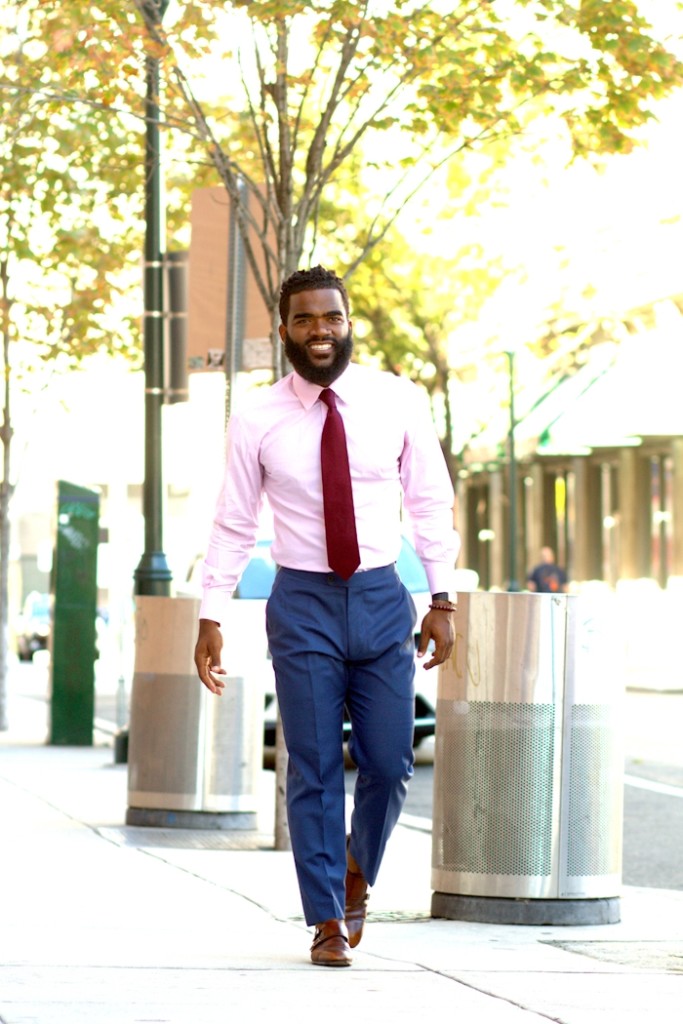 What He Wore
Suit: Lee Baron
Dress Shirt: Alex Tailor Shop
Shoes: Santoni
Necktie: Enzo Custom
When you work round the clock to meet deadlines and schedules, the last thing on your mind is looking stylish. As one of the newest faces to debut this season, Rashad shows us how to dress for success. 
In colder weather, darker hues are always a good look. That being said, Rashad went with a solid color navy suit for his featured look. In general, the navy suit is a good choice for any man who is looking to add a little versatility to his wardrobe. For a little contrast, Rashad donned a pink button up and red necktie.
Finishing off the look, Rashad wore brown, double monk strap shoes. Remember with suits, dress shoes are a key component. If your footwork is off, it ruins the whole feel.
Again, the navy suit is perfect for the upcoming season. So, if you don't have one, go out and spend those coins today!
So, how do you feel about this particular look? Feel free and share with us in the comments section below.
Thanks for reading!