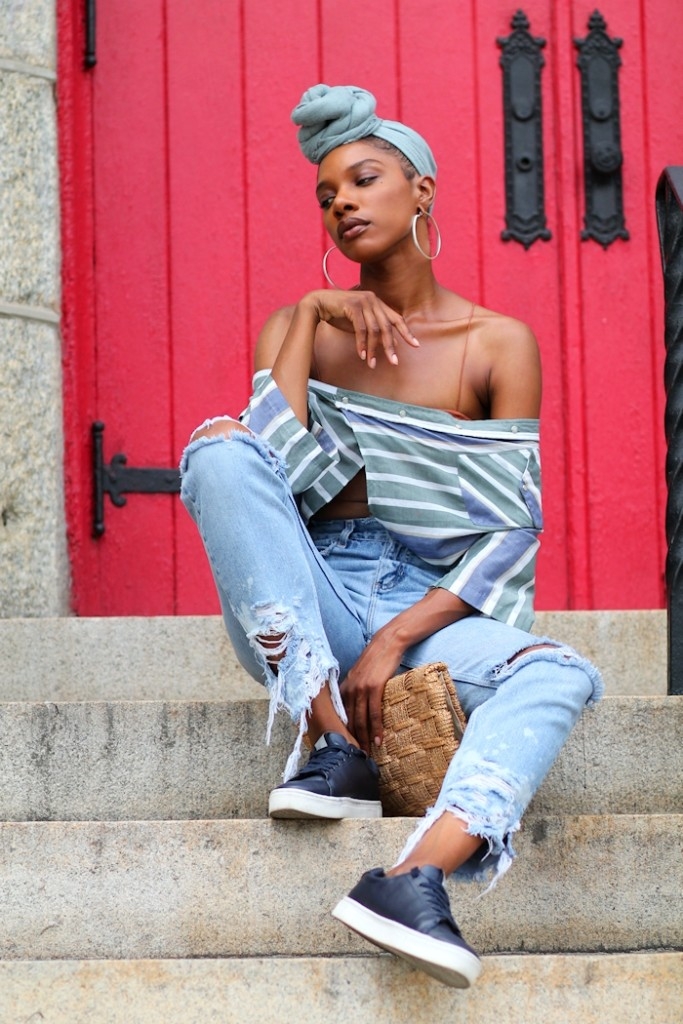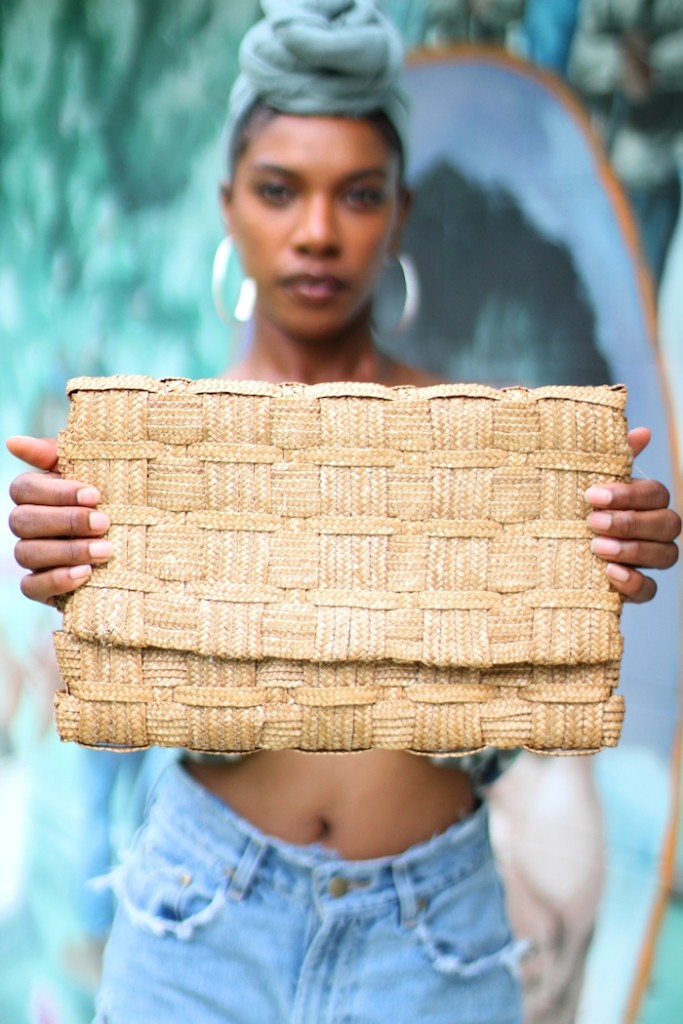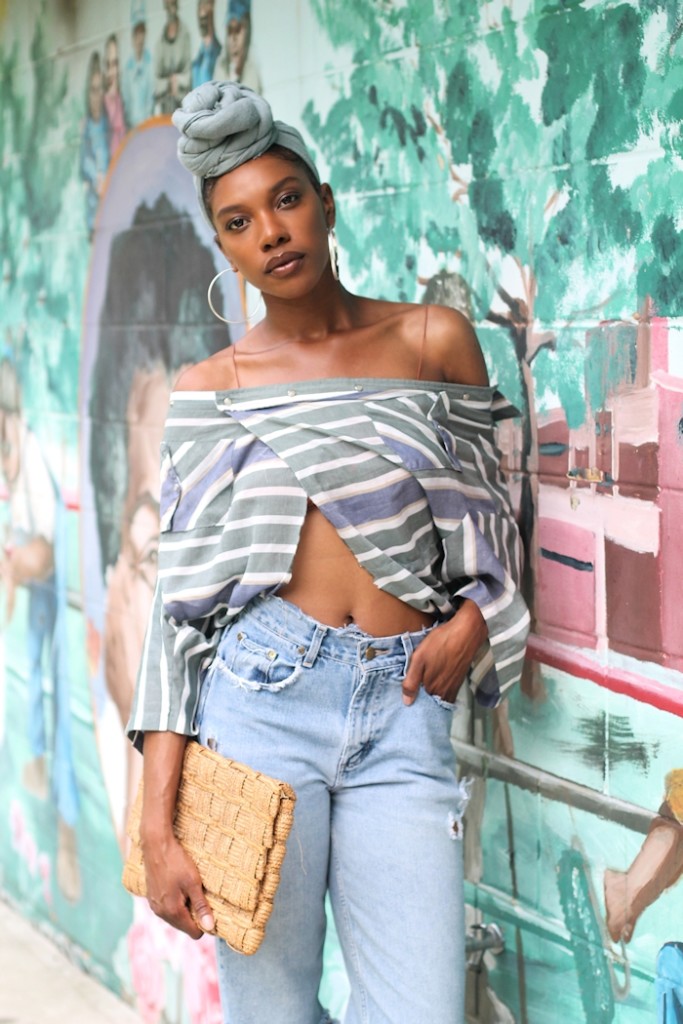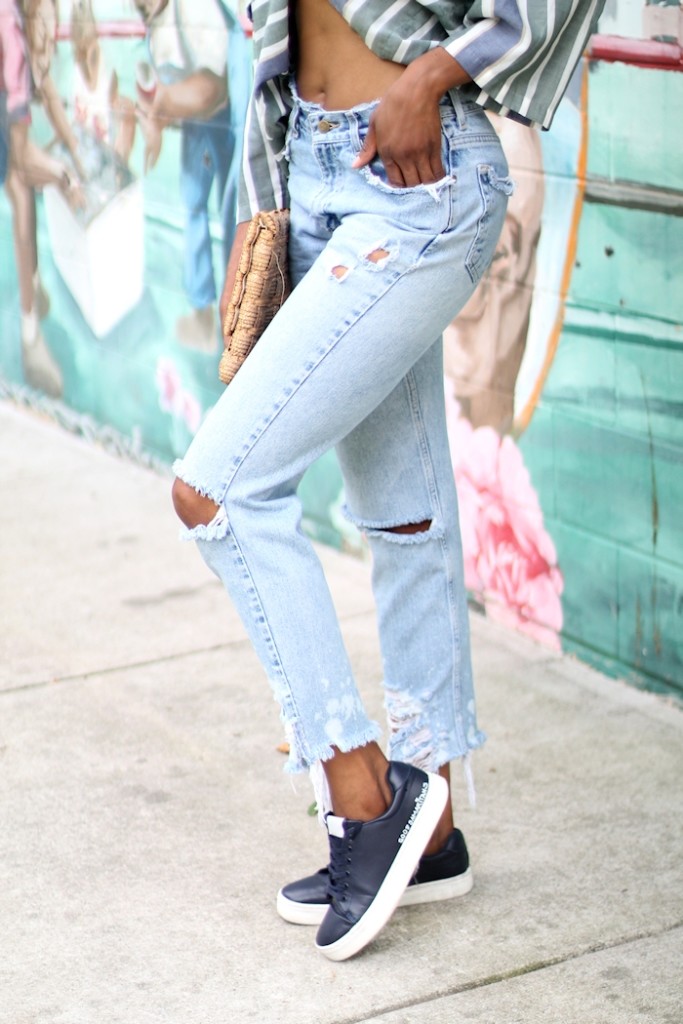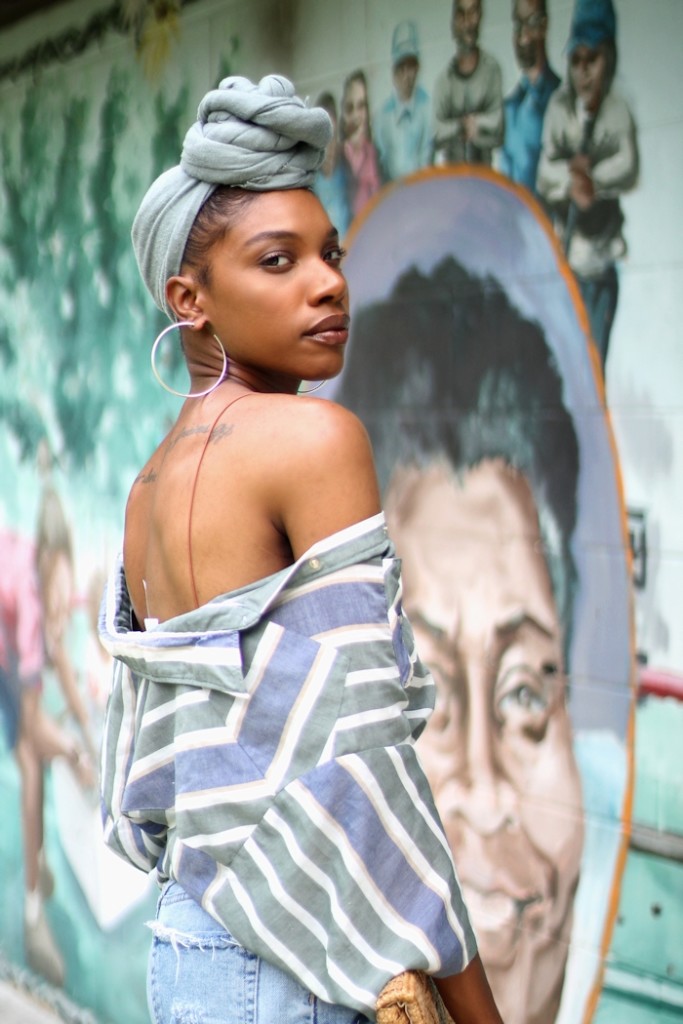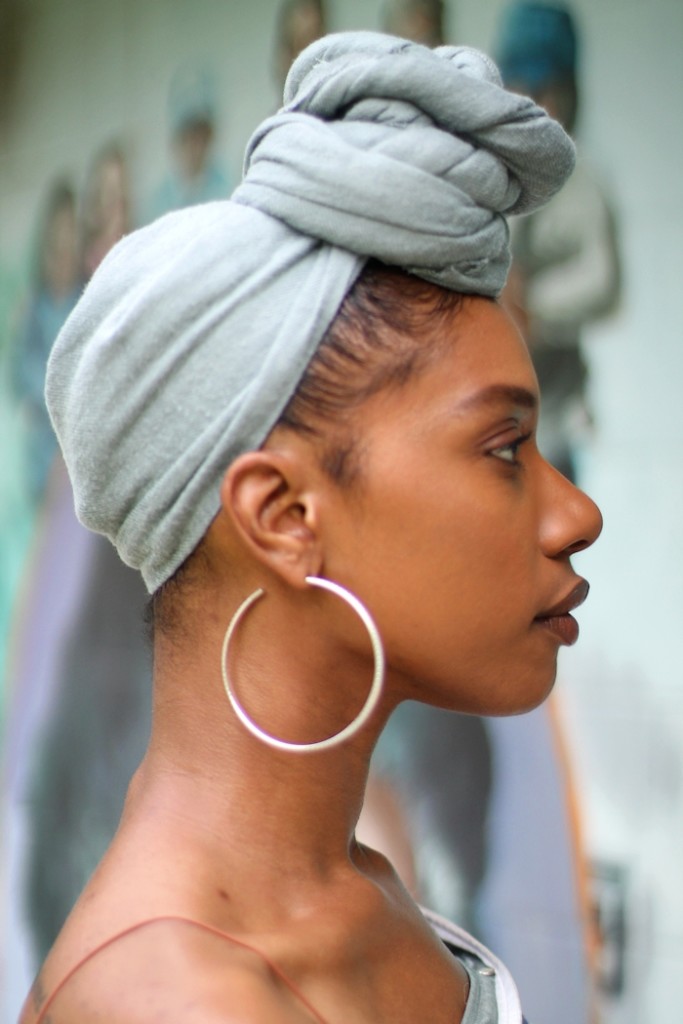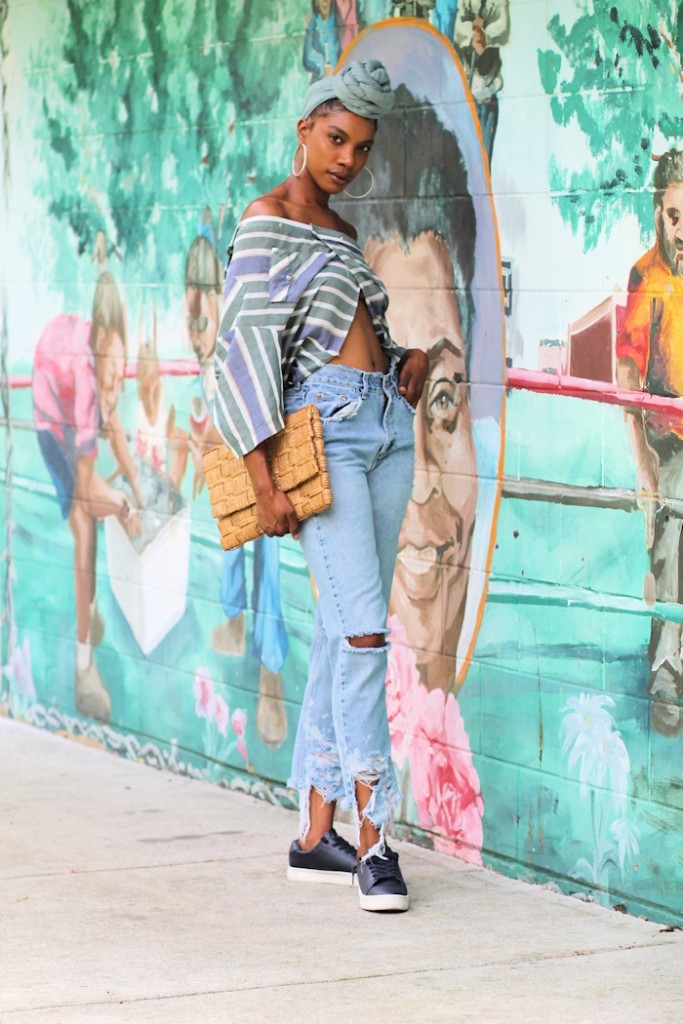 What She Wore
Top: Thrifted
Jeans: Thrifted
Headwrap: Urban Outfitters
Sneakers: Good Samaritans
Ladies, if you are looking to show off a little skin before the weather breaks, this post is for you! With a little assistance from Tomarra, you can style a little DIY project in the matter of a few minutes. Sounds good, right?
Known as the queen of second hand consignment shops, Tomarra from Flyy Theory is no stranger to DIY projects. Most of her outfits found on her personal blog and clothing line website Good Samaritins, were created within her home. Today, the story remains the same. For this post, Tomarra transformed an over-sized, short sleeve button-up shirt into an off the shoulder top. The shirt itself is straight out of the nineties, with faded navy and green stripes throughout.
Neverless, it looks amazing when worn with a pair of distressed jeans and canvas sneakers, as shown above.
How do you feel about this particular look? Feel free and share with us in the comments section below.
Thanks for reading!