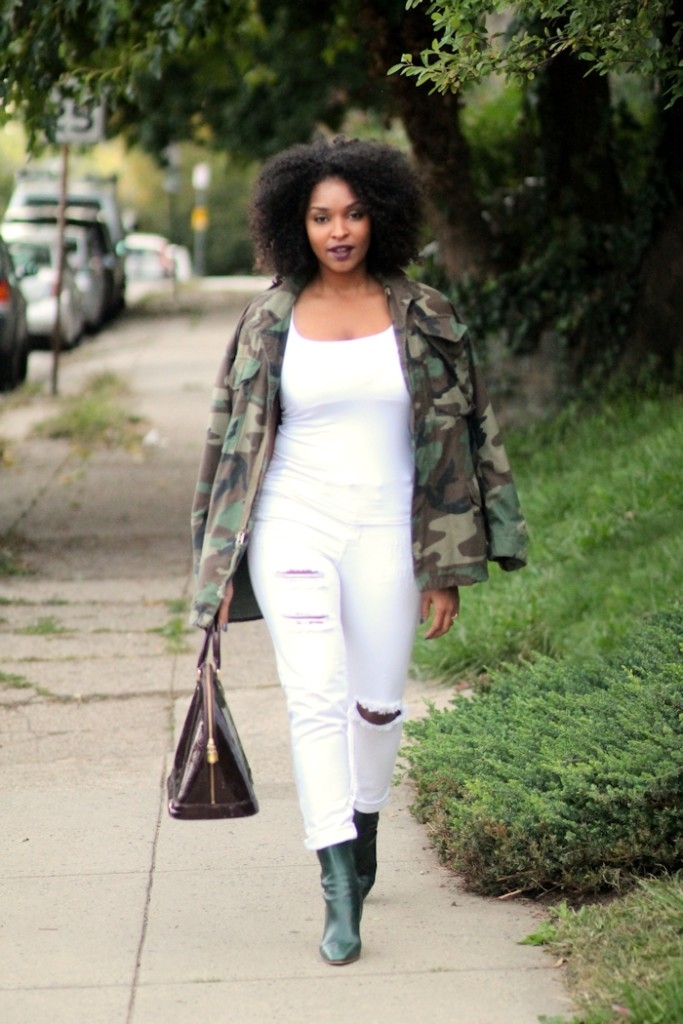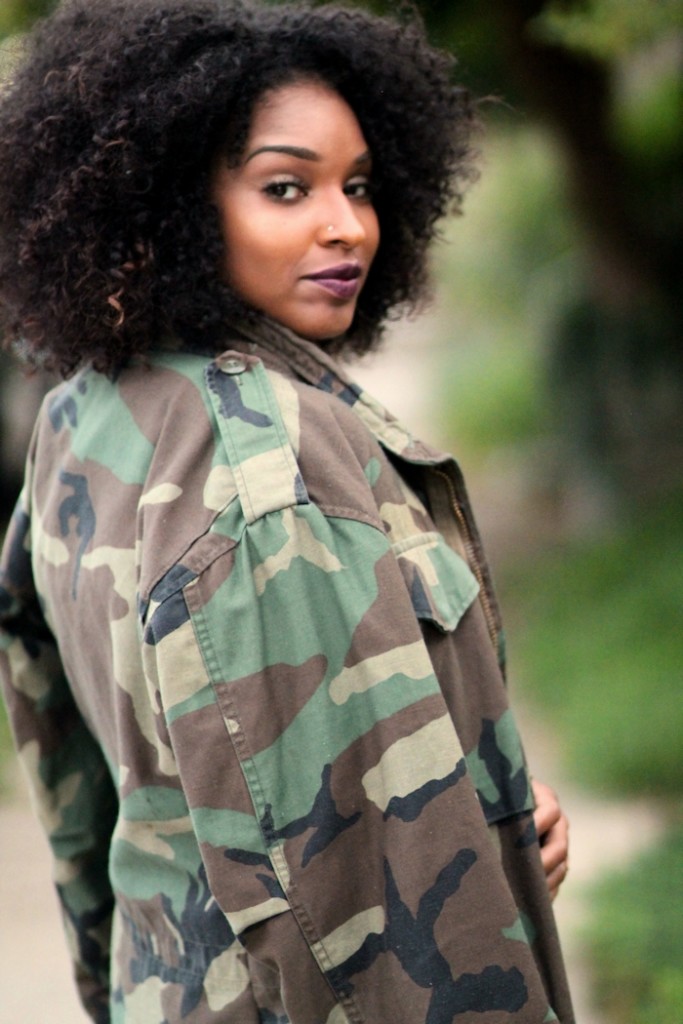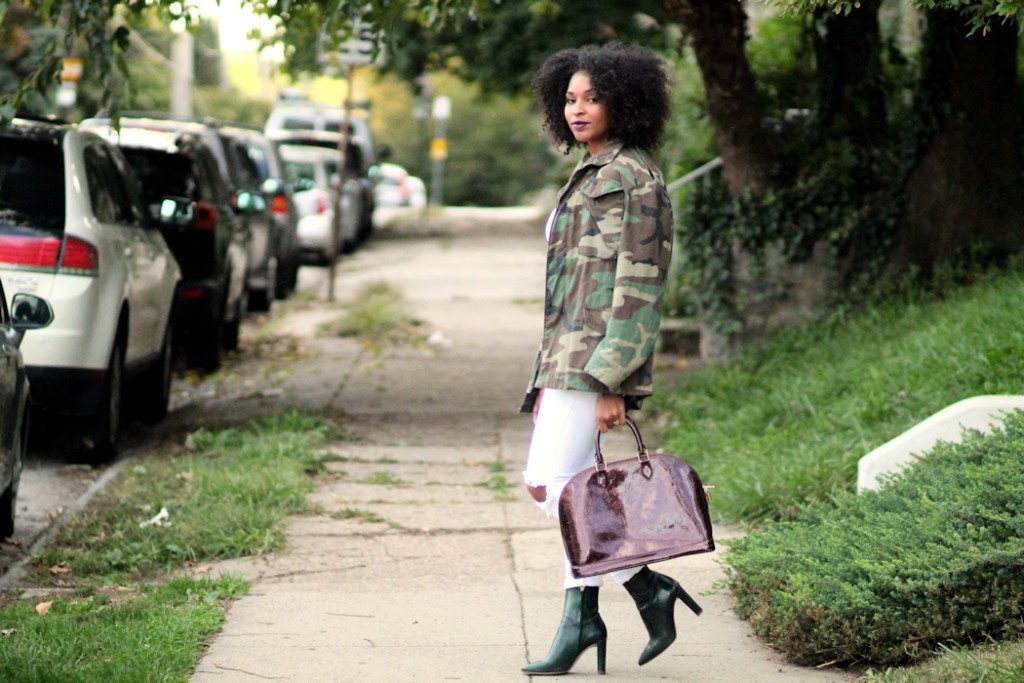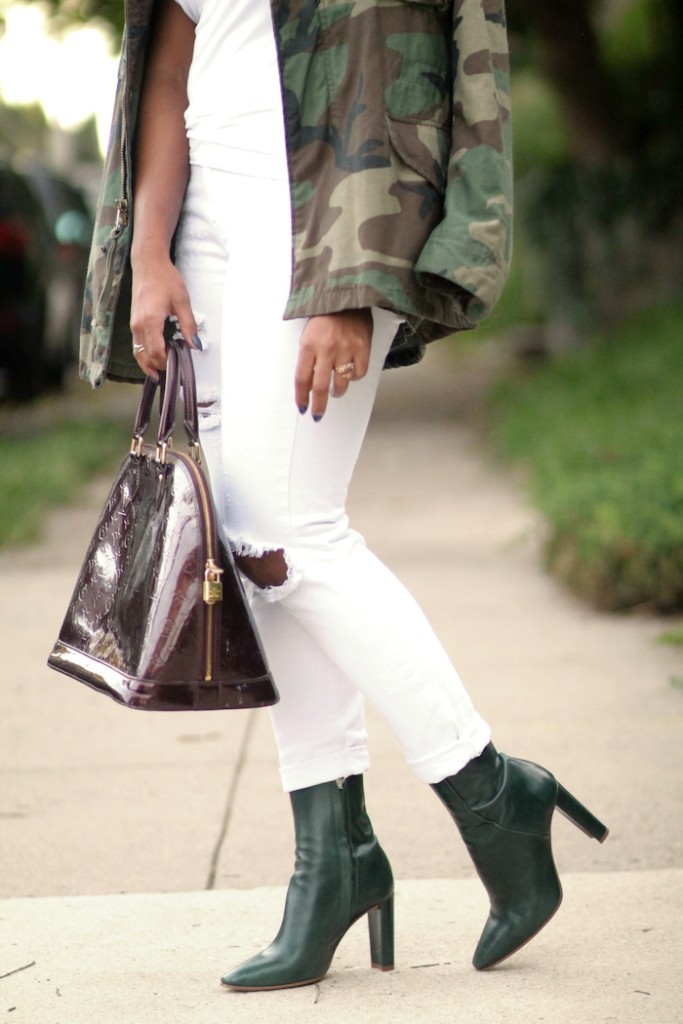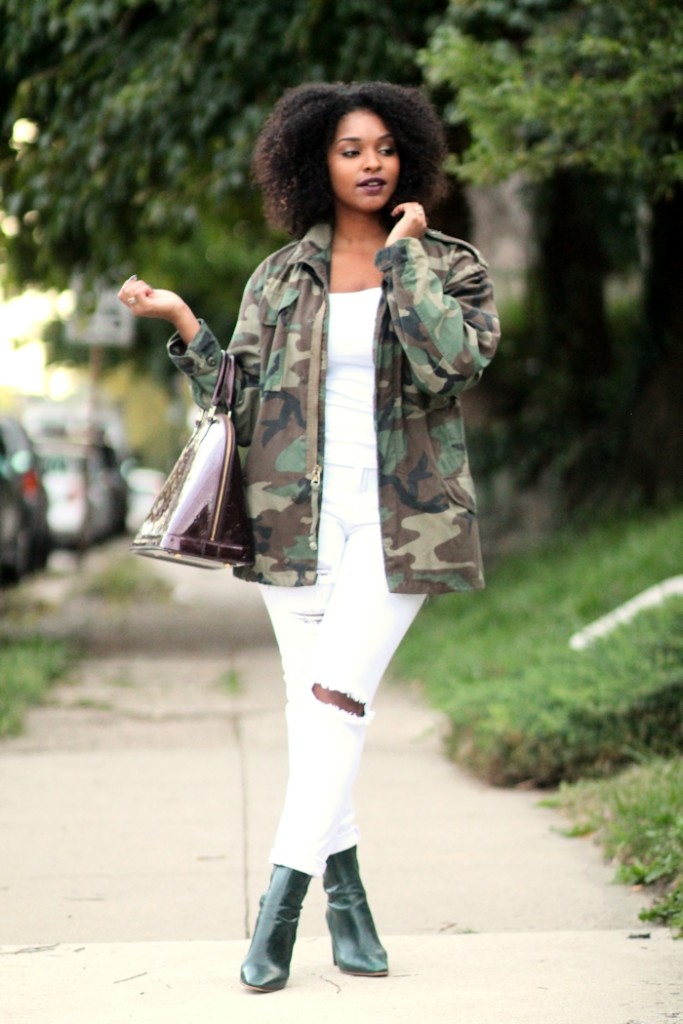 Army Jacket: Vintage |
Ankle Booties: Zara
Camo, camo, and more camo! This season is all about your favorite military print, camouflage.
Today, our favorite stylist, Dyandra Raye, matched up her newly purchased camo jacket with an all white ensemble.
She states, "I've never before owned an Army jacket, but after I picked one up for the rescheduled Kanye concert, I realized why they are such a fashion hit. This vintage army coat is warm, comfortable, and stylish. It's great to throw over your tights on your way to workout or with jeans for a casual happy hour."
Great suggestions Dyandra Raye! We love how you styled your jacket as well. Pairing white with any bold print is a good look, especially with those green ankle boots from Zara.
So, how do you feel about this particular look? Feel free to share with us in the comments section below.
Thanks for reading!