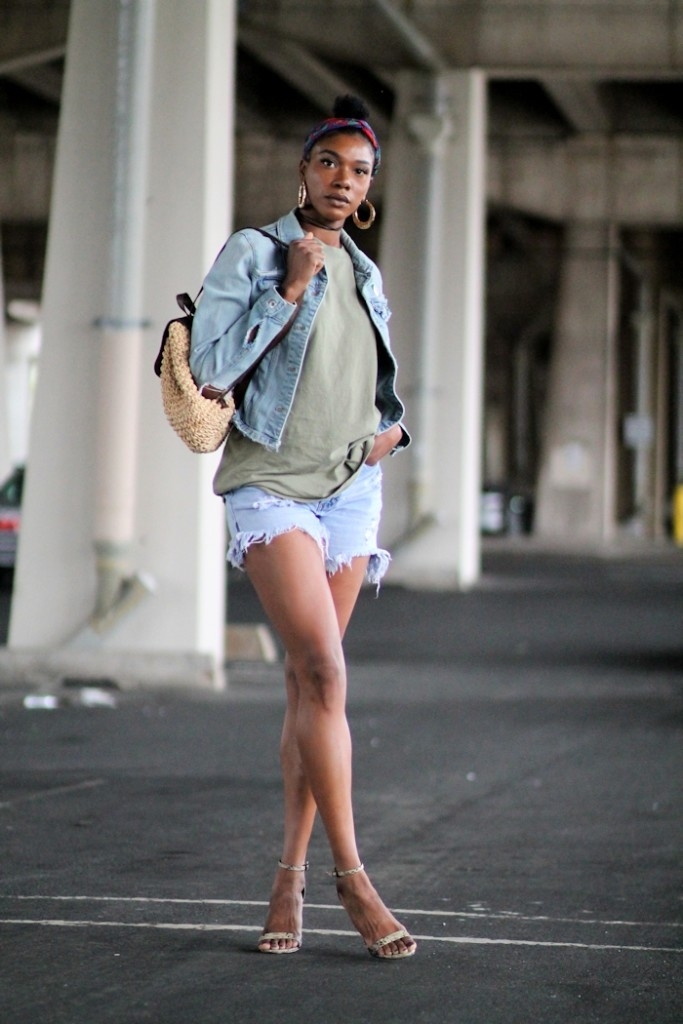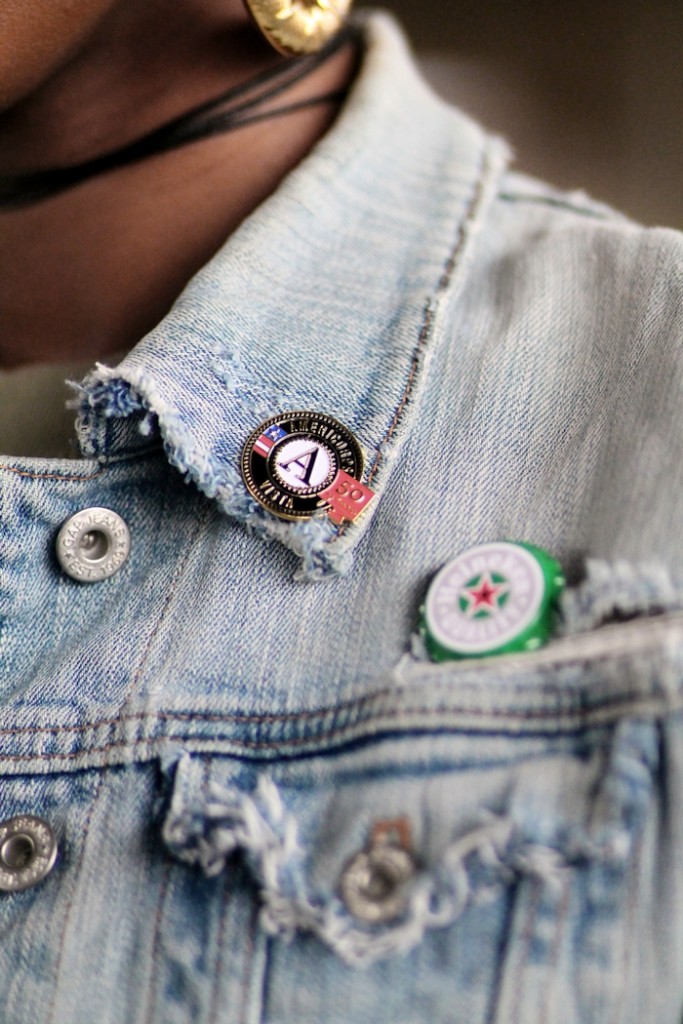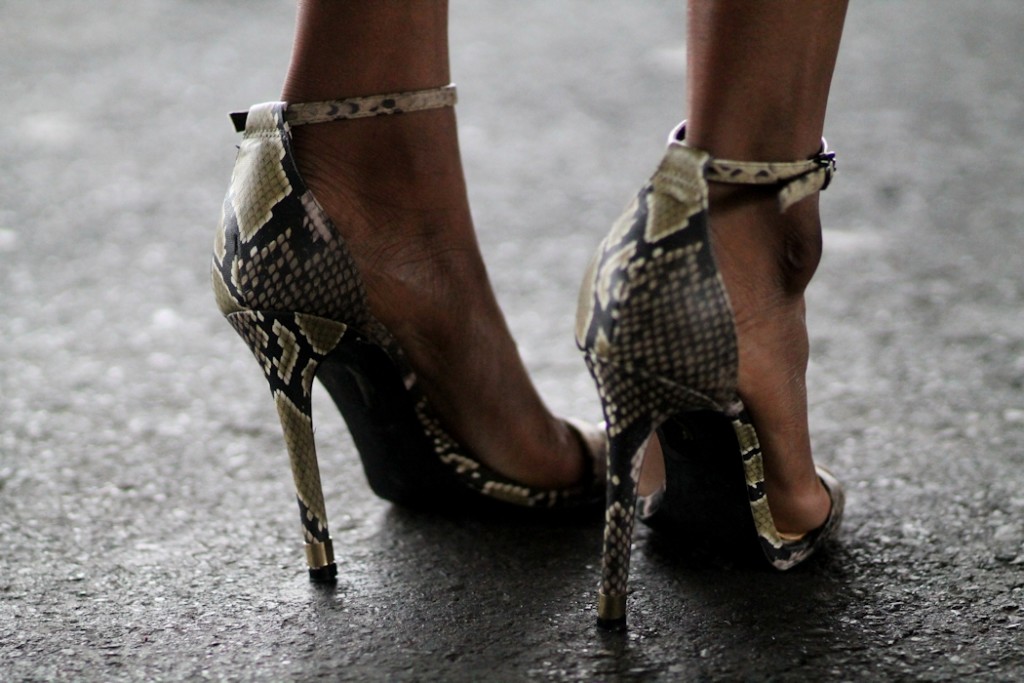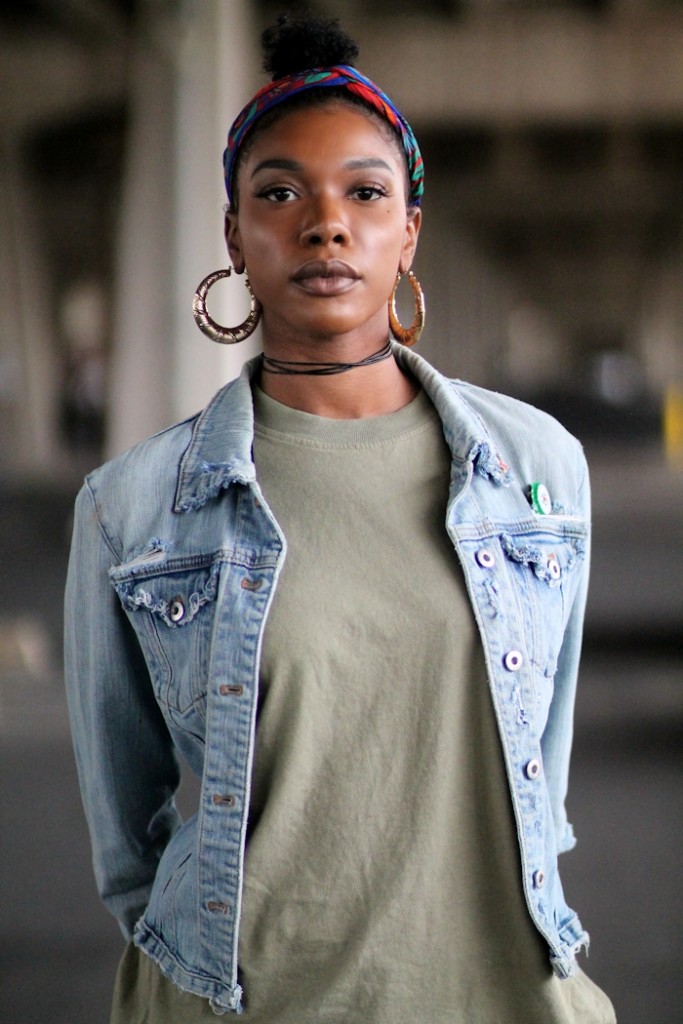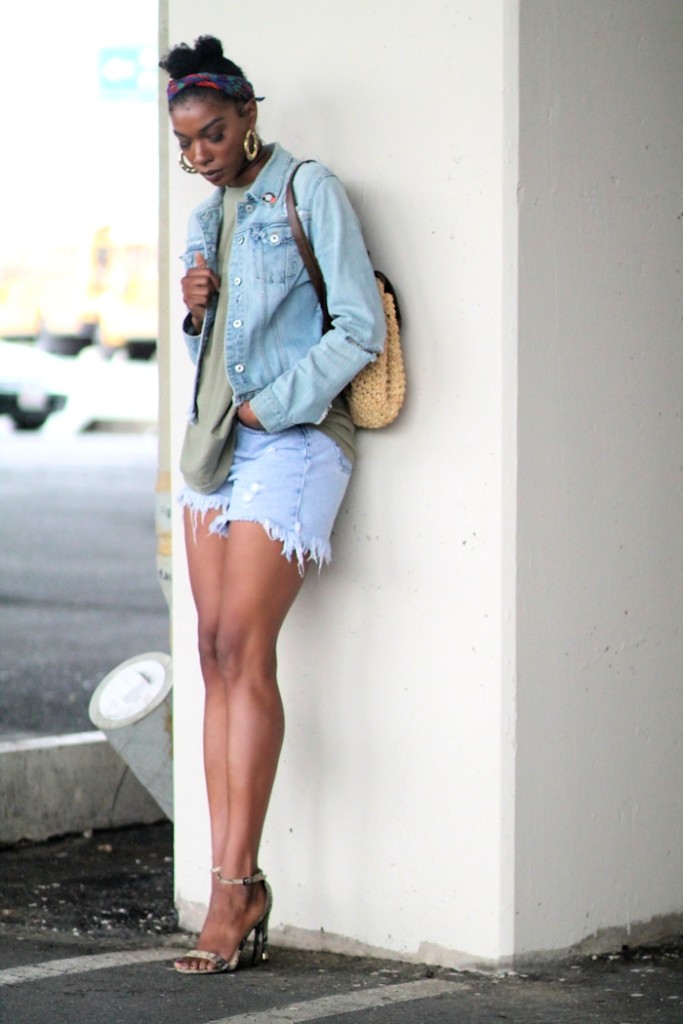 Shorts: Vintage Tommy Hilfiger |
Top: Vintage |
Jacket: Vintage GAP |
Shoes: Top Shop |
Bag: Vintage |
Headscarf: Vintage |
Choker: Custom Made
Distressed clothing  has seemed to make huge comeback within the  last two years. From short-sleeve shirts to sweatshirts, and even hats, the distressed look can be styled with any combination.
Today, our fellow blogger friend Tomarra from Flyy Theory shows us her latest double denim look. She wore a long sleeve, denim jacket with her favorite cut off denim short shorts. Continuing with this distressed theme, the jacket has small slits in the elbows. That was a smart move Tomarra!
To contrast the denim look, she wore a camo green crew neck shirt and accessorized with a multi-colored head wrap.
So, how do you feel about this particular look? Feel free to share with us in the comments section below.