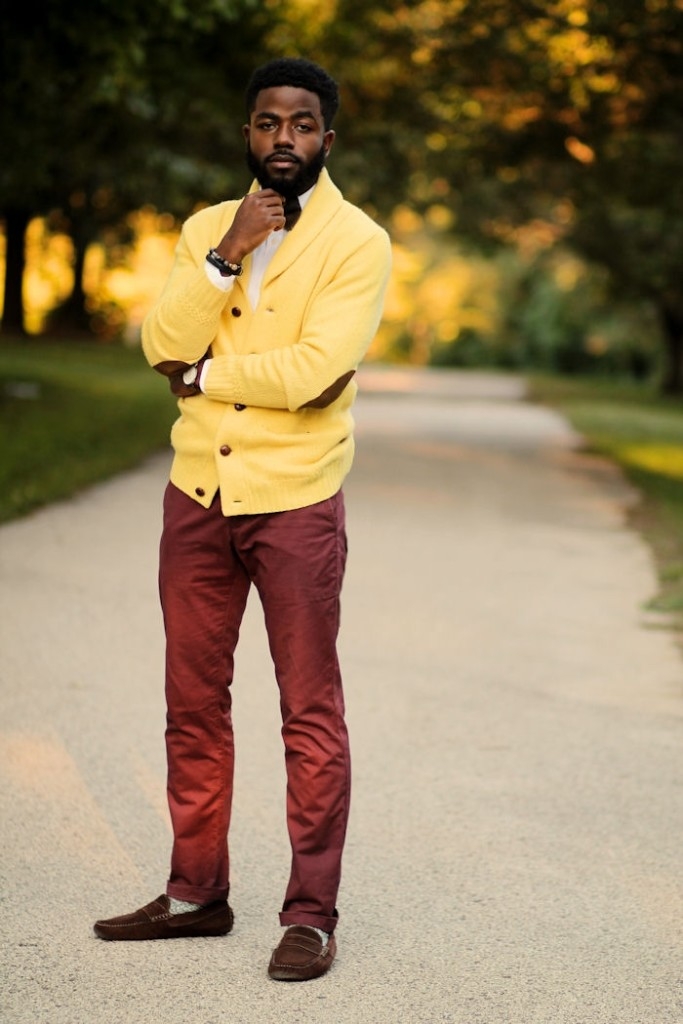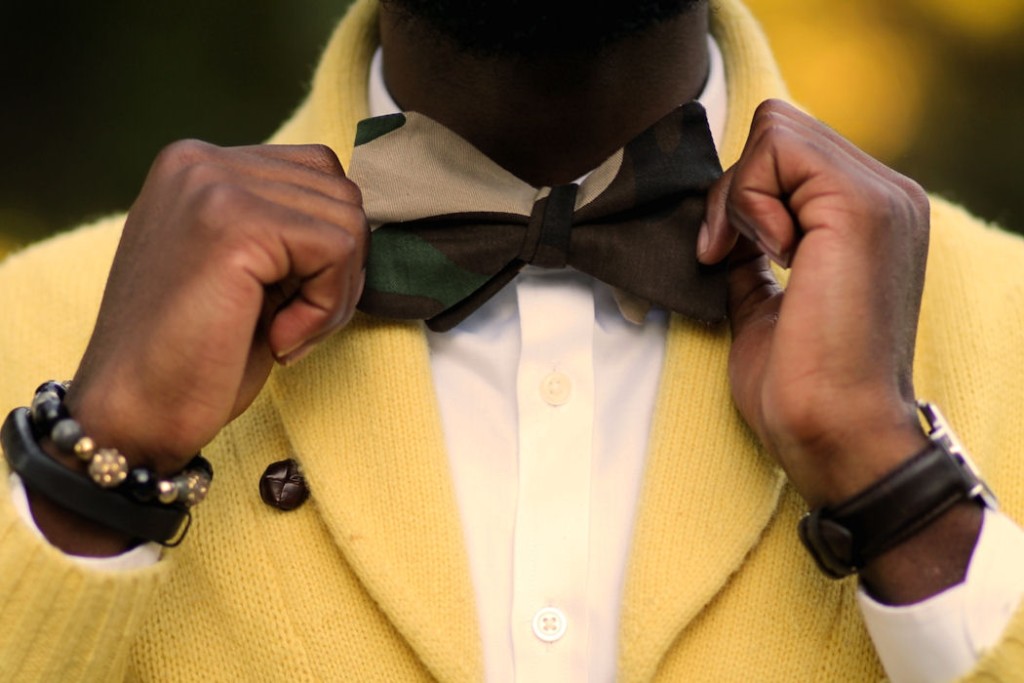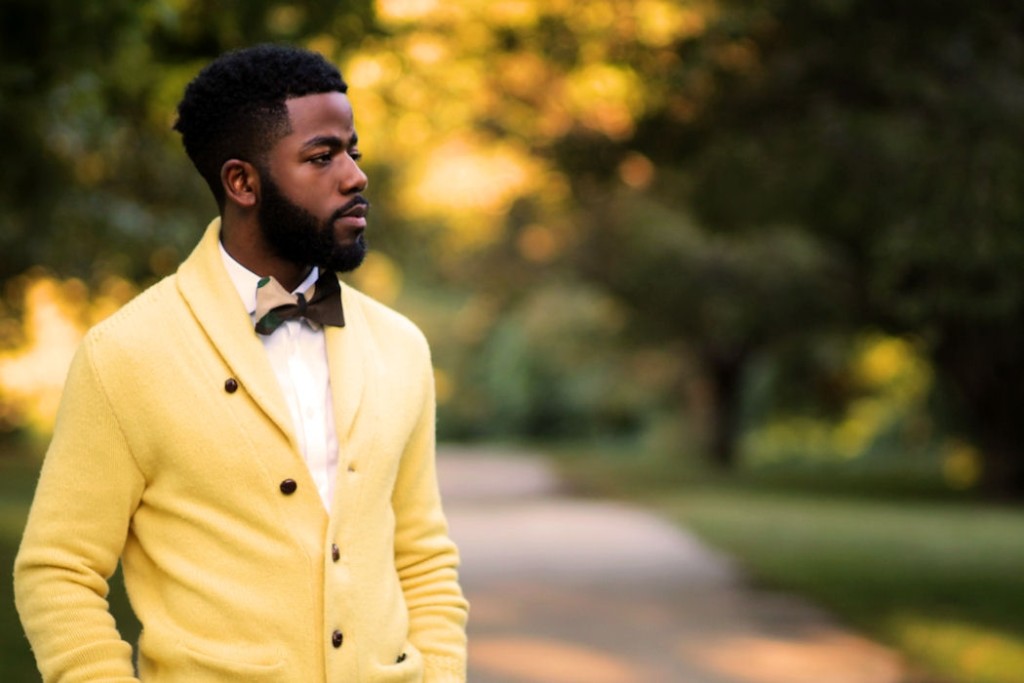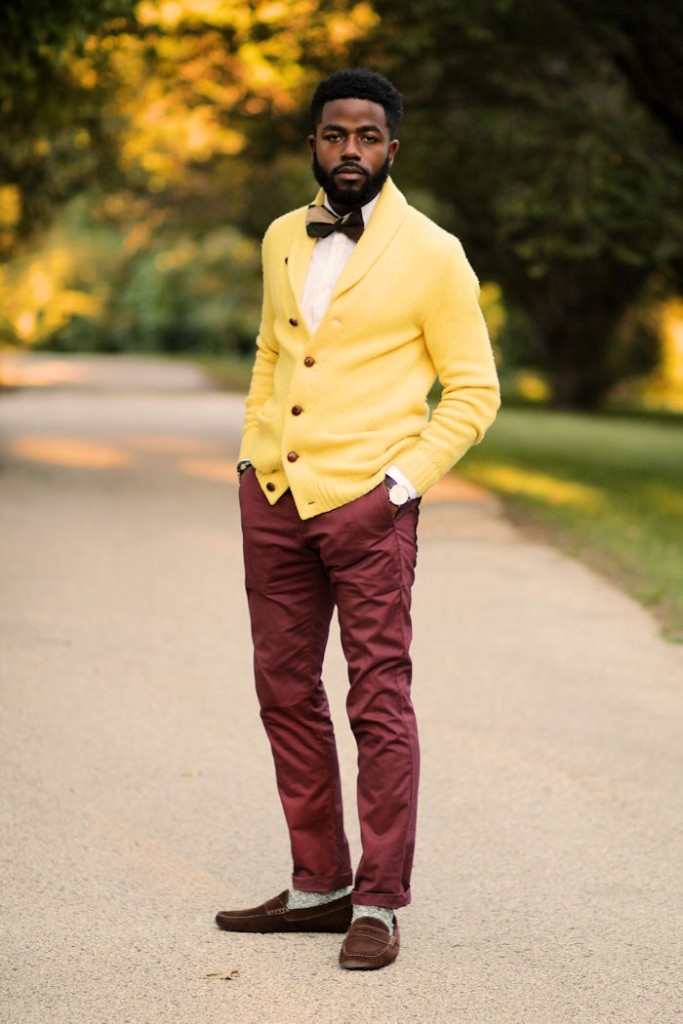 Sweater: Rugby by Ralph Lauren |
Shirt: Charles Tyrwhitt |
Bow Tie: Mo's Bows |
Watch: Daniel Wellington |
Pants: GAP |
Loafers: Jack Erwin
It doesn't happen often, but sometimes the stars align and your outfit matches the mood of the day. Today, our model Alex decided to showcase his fall festive outfit for us.
"This outfit is all about the lush, golden yellow, shawl neck cardigan that I was able to pick up a few years ago before Rugby went under(RIP)." -Alex
The great thing about this cardigan is that you can pair it with almost anything. For his look  Alex chose muted and complimentary colors.
"The cranberry pants serve as a muted contrast to the vibrant yellow, while the stark white of the shirt with the camo bow tie literally ties it all together (no pun intended). I couldn't have planned the color of the leaves in the background any better." -Alex
By contrasting these looks, Alex inadvertently created the perfect look to match his fall background. To finish off his look, he chose Jack Erwin loafers, which work in the summer, as well as the fall. Adding a wool sock to add a "slight pop", this dapper young man knows how to finish a look.
"Overall, this is one of those outfits that makes me one of the most smartly dressed people in the room just about everywhere I go." -Alex
We couldn't agree more!
So, what do you think of this look?
Feel free to let us know in the comments!