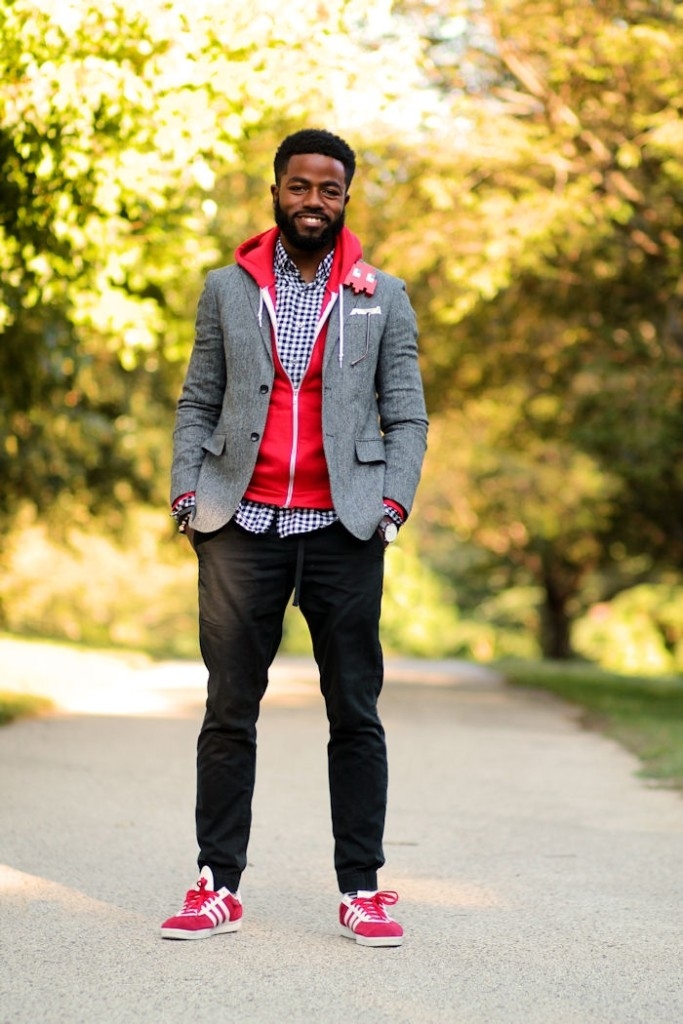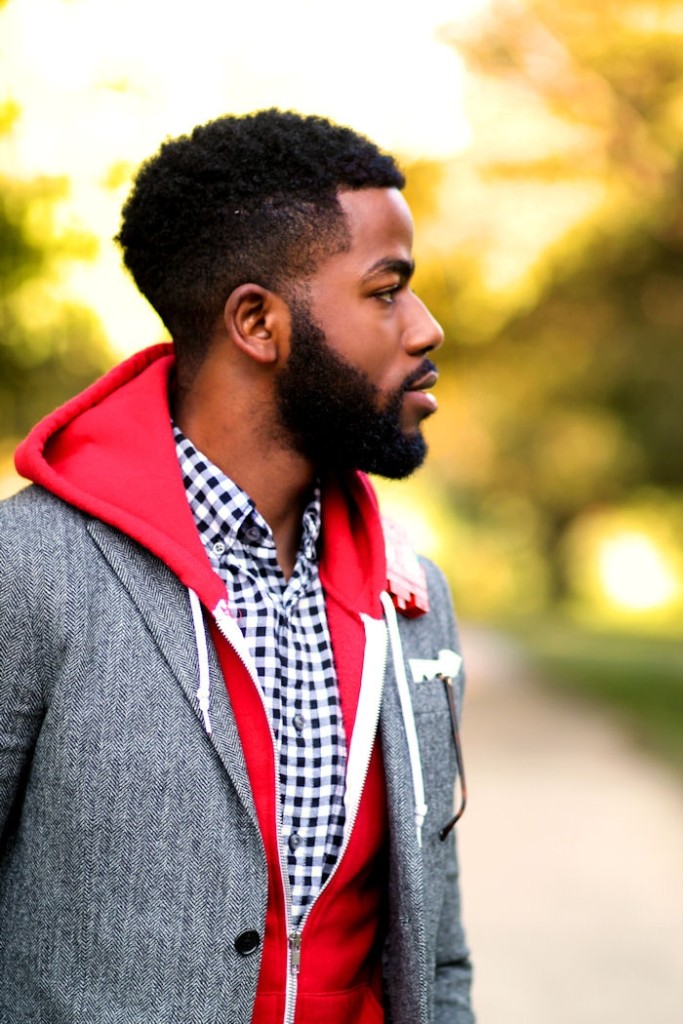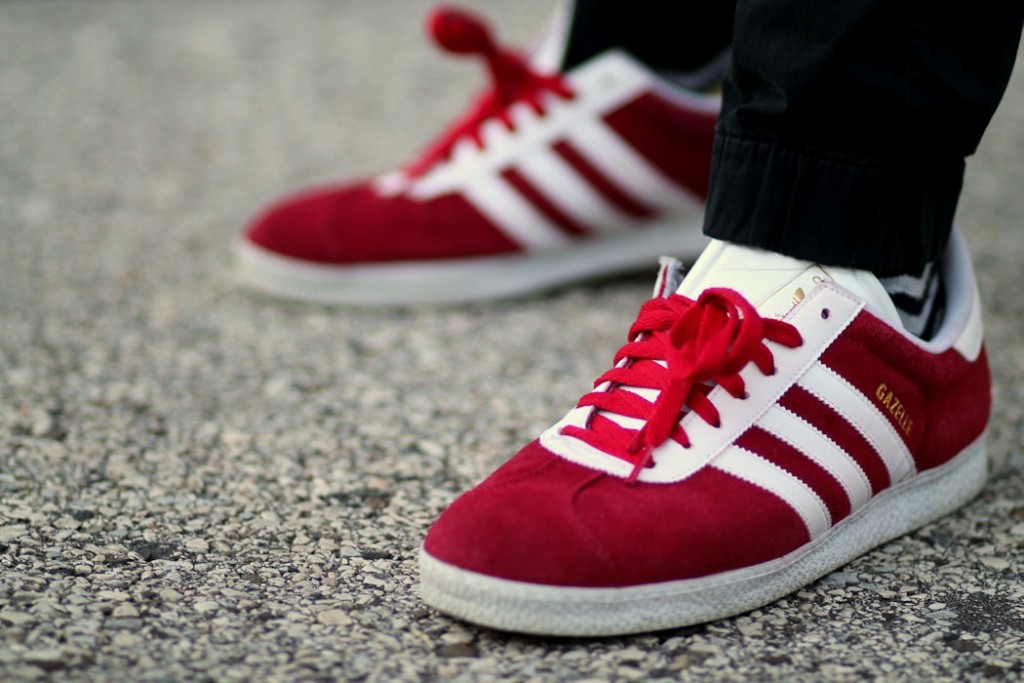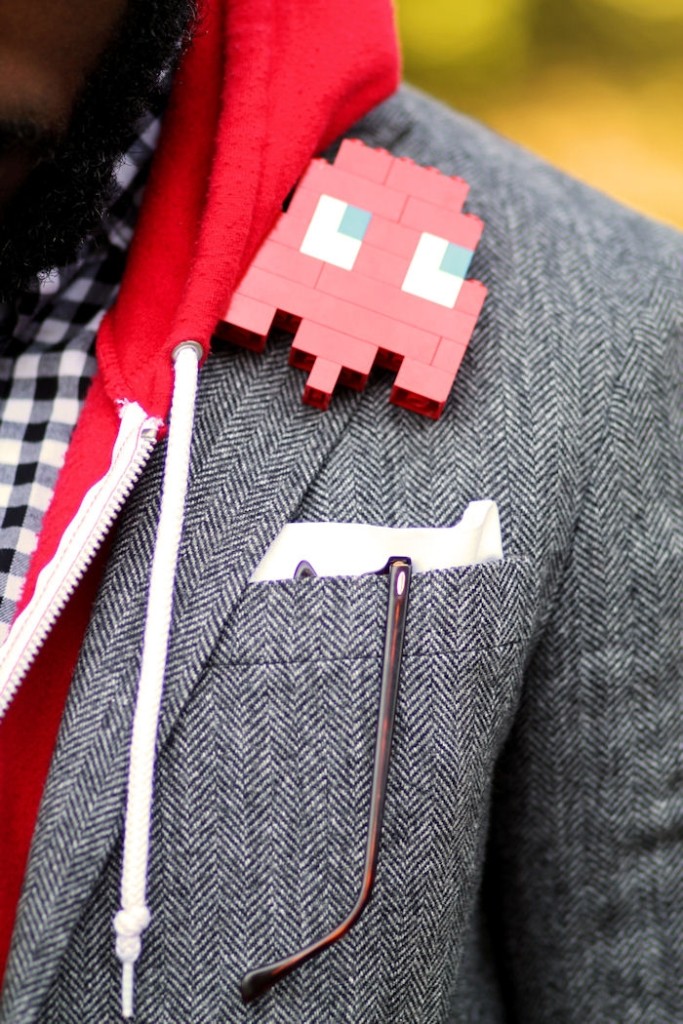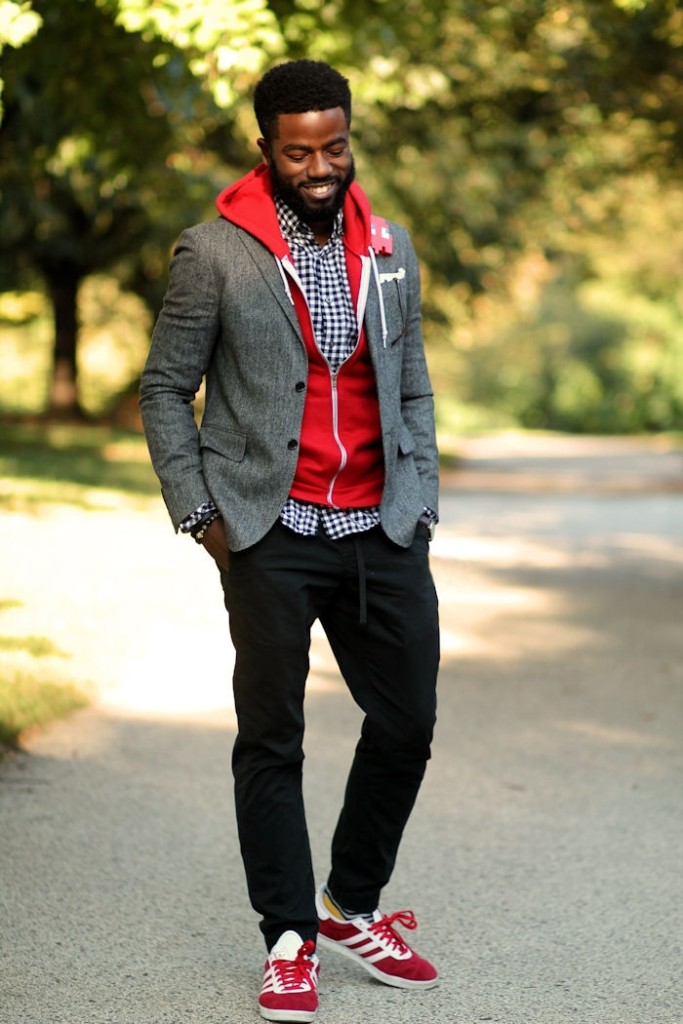 Blazer: Uniqlo | Hoodie: American Apparel |
Shirt: GAP | Joggers: J. Crew |
Sneakers: Adidas | Watch: Daniel Wellington |
Broach: homemade
As mentioned in a previous post, layering is something you may want to consider this fall.
Why? Since the weather is so unpredictable around this time of the year, you should always be prepared for any situation. So, layering is your best option. Now, if you don't believe us, just ask our home boy Alex.
Before we get to his outfit, he had this to say about the art of layering,  "Layering with less conventional pieces expands my closet and allows me to go from work, to happy hour, to the function and beyond in one look."
In regards to layering, versatility is the key here people. For example, Alex has utilized his current knowledge of layering by putting together this transitional outfit. His look includes a dark grey wool blazer, red hoodie, and a checkered button-up.
According to Alex, "This is easily one of my most comfortable outfits.  The hoodie is super soft and the blazer is unstructured so it falls on my shoulders, so I wouldn't hesitate to wear it wherever."
To finish off his look, Alex chose to go with trendy style joggers.  Remember, joggers are very multifaceted. They can be worn to the office, during cocktail hour, or just a night out on the town.
So how do you like Alex's sleek-casual look?
Feel free to share with us in the comments section below!
Thanks for reading!